There may be LIGHT paraphrasing.
1. "If you can't love yourself, how in the hell are you gonna love somebody else?"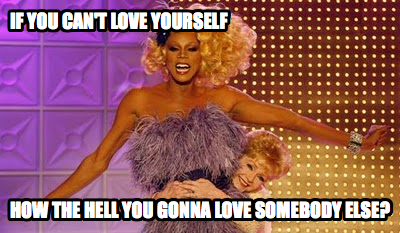 Alright so this is probably RuPaul's most iconic and important tagline to date. It speaks for itself honestly. Everything starts with YOU. Don't even download the app if you don't love you some you enough to be confident.
2. "Now, bring back my ~girls~.!?"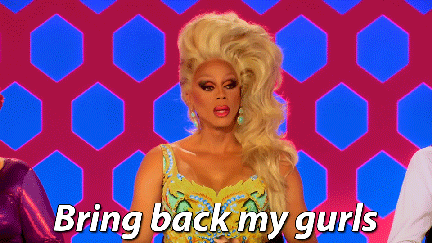 I made the end of that full of punctuation because Ru says it differently every time. Maybe you've been swiping or scrolling and you accidentally skipped over someone and can't go back (unless you haven't run out of shakes on Bumble and can still go back one). If you say this phrase to your phone, more than likely, nothing will happen. However, you will feel slightly accomplished and...at least you tried.
3. "Sashay, away."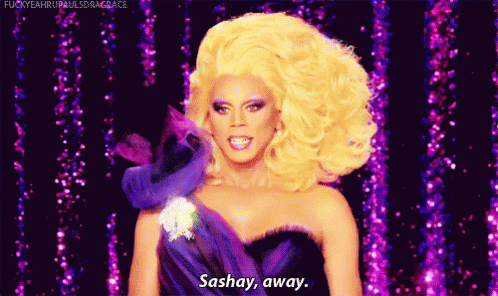 EVERYTIME YOU SWIPE LEFT OR CURVE SOMEONE, JUST SAY THIS AND YOU'RE GONNA FEEL BAAAAAAD (in a good way).
4. "Shante, you stay."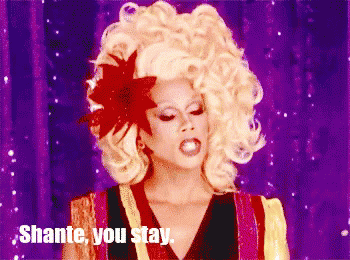 Perhaps you're alone for the third night in a row and are swiping through Tinder or Bumble or are perusing through Grindr or eHarmony (how does eHarmony work?). Being that you've had no human contact for a couple days, you're talking to yourself by now. So, as you swipe right or respond to a slightly demeaning message (depends on the app), you may vocalize the phrase. Trust me, it'll be a lot more fun.
5. "She done already done had herses."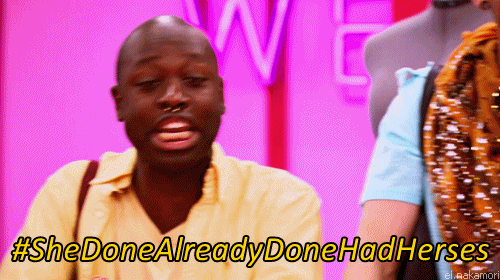 Maybe you are greeted on one of these apps by an UNSOLICITED and very revealing photo. This may lead you to believe that "she done already done had herses" (applicable to all genders) because if they send that as their first message, this probably isn't their first rodeo.
6. "The library is open."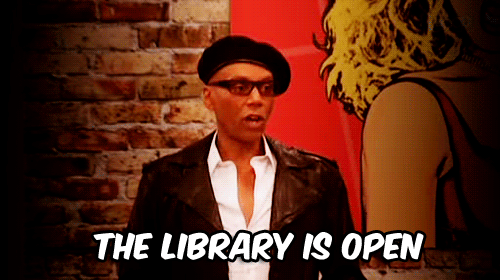 This will signify to your pals as you group Tinder (or whatever) that it is time to review the possible candidates who received a "Shante, you stay." Here, you will shamelessly discuss potential partners. BE NICE!
7. "IVY WINTERS!"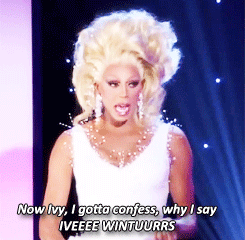 Do you have a semi-regular hookup that you only contact via online dating apps? Do you not want anyone to know who they are? Confide in a close friend who they are, and explain that they will now be known as "IVY WINTERS!" Boom. Your metaphorical incognito browser is officially open.
There's more, trust me there's more, but this should get you started. Watch the show and create some of your own ;)
Good luck my friends, and don't BLEEP it up.