Some time ago I wrote an article about an ingenious app called Robinhood which allows users to buy and sell shares of a stock commission free. After nearly a year using the app, I've saved hundreds of dollars that I otherwise would have had to pay if I were to use other stockbrokers such as Etrade. I have also learned a thing or two about how the market works. Words like yield, volatility, volume, equity, and market cap all have profound meaning when you have money invested.
Robinhood has changed a little since the time I last wrote about the app. In November of 2016, the app rolled out its Gold subscription system which offers the user pre- and after-market trading, increased buying power, and trading on margin. The gold subscription comes in the form of three tiers, all with a set monthly payments ranging from $6 to $10. Yet, the core of the app still remains the set, commission free trades for everyone. The company, based out of Palo Alto California, makes money by using a concept that had already been in existence. Much like a bank, the company takes interest in the money deposited by its users and thus keeping the app "commission free."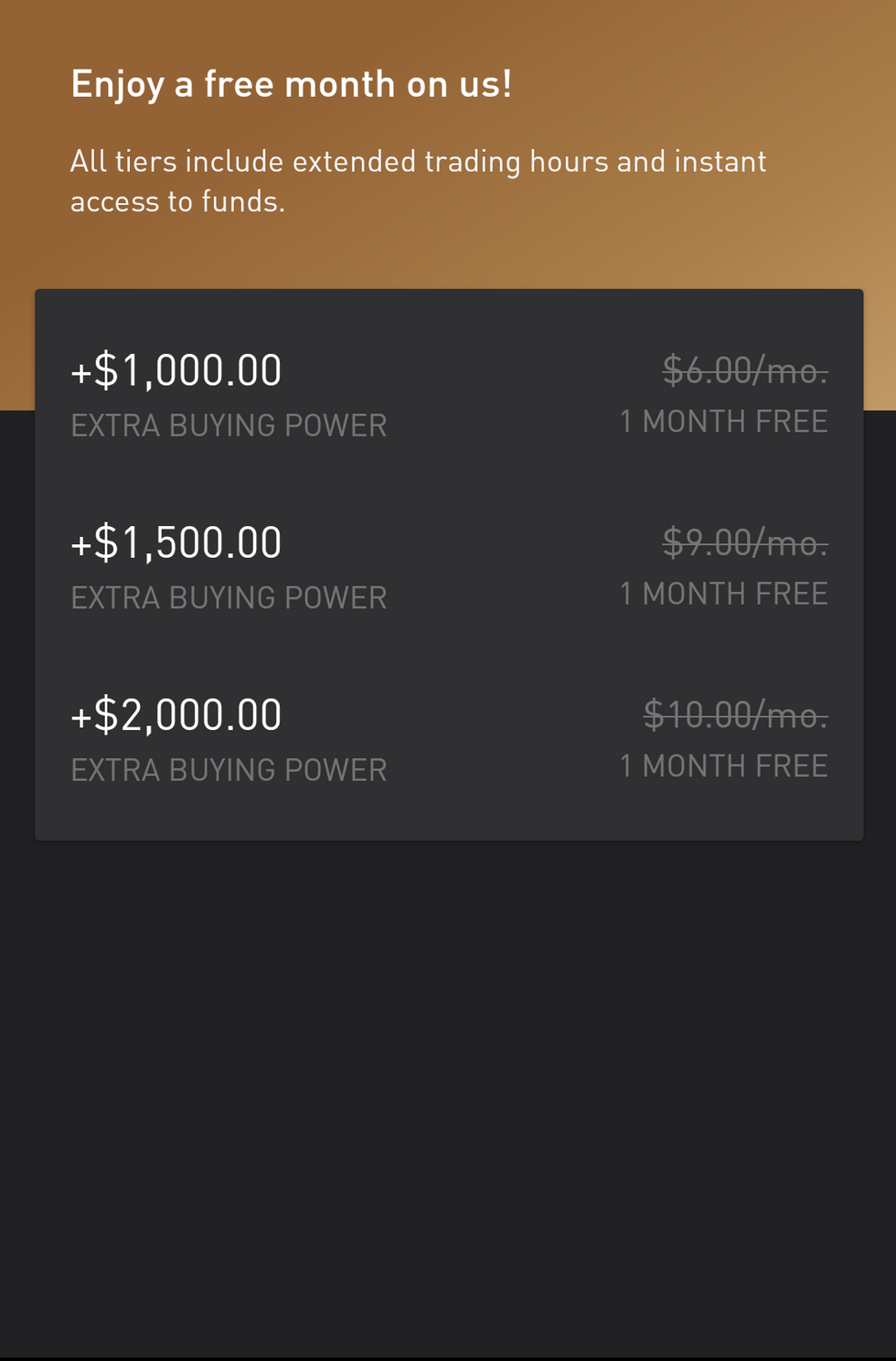 I love the concept of Robinhood as it allows anyone with a smartphone and a dollar to get a taste of what trading is all about. This very simple application andlets inexperienced traders get a hang of how the markets work without much risk as one can start with any amount of money desired. I began with $10 dollars when I created my account, a friend of mine opened his account with 10 cents, and my sister opened her account with one dollar. I am now trading in the hundreds as I have gotten more comfortable with watching the market and following one of the most simple rules of trading: Buy low, sell high.
The application is not without its risks. The application is so simple that it's very easy to lose a lot of money on bad trades if one fails to do some research prior to buying the desired shares of a company. If you have ever wondered how the stock market works, give Robinhood try, you may not become a millionaire tomorrow, but having an understanding of how he market works may help you get a clearer picture of why indexes like the DOW and NASDAQ are so well "advertised" on news telecasts. If free commissions are not enough to turn you into a valiant trader, then I suggest you begin saving and hope that the feds keep increasing interest rates. However, above all, make your money work for you, not the other way around.