"Don't gobblefunk around with words," the Big Friendly Giant (known as the BFG) tells Sophie, a main character of the story, "The BFG." "The BFG" is just one of many books written by British writer Roald Dahl, whose quirky and idiosyncratic literary style is manifested in the above quote.
Dahl died in 1990, but is considered to be one of the greatest storytellers of all time; his books have sold about 200 million copies worldwide. Dahl's more famous books are his children's books which include "James and the Giant Peach" (1961), "Charlie and the Chocolate Factory" (1964), "Fantastic Mr. Fox" (1970), "The Twits" (1980), "The BFG" (1982), "The Witches" (1983) and "Matilda" (1988).
One common denominator of these books is that all were, at some point, illustrated by English cartoonist Quentin Blake. Blake produced his illustrated versions of the earlier books after Dahl's death, but worked originally with Dahl for the later part of Dahl's life.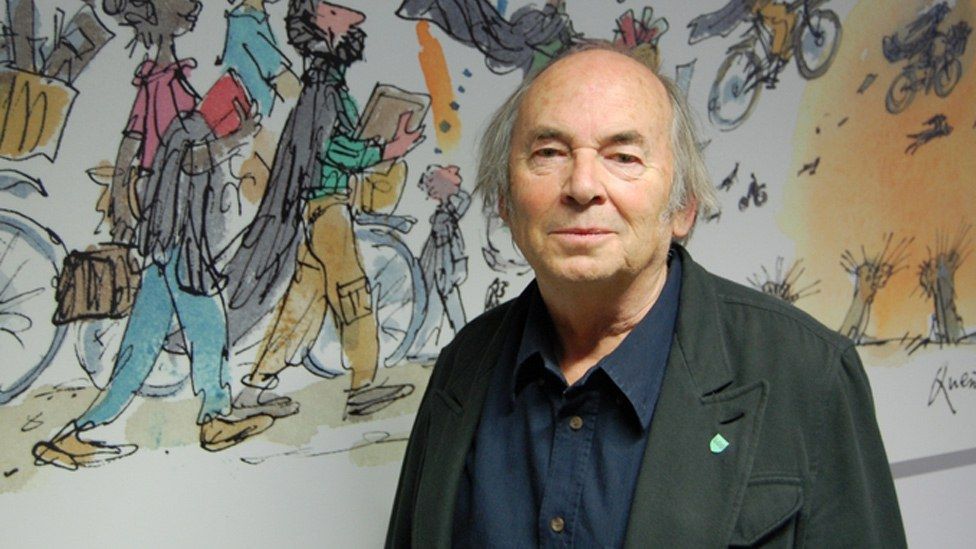 In the world of children's literature, writing goes hand-in-hand with illustration. The partnership of Dahl and Blake was one of perfect harmony. Blake was truly the most ideal artist to accompany Dahl's stories. Dahl's lighthearted, wacky writing style united with Blake's enchanting yet elementary artistic technique. Together they produced books of not only high quality but of curious flair — books that were thought provoking, fun and inspirational. These books have the ability to captivate with a dazzling plot and fascinate with imaginative illustrations that are so central to the Dahl-Blake literary experience.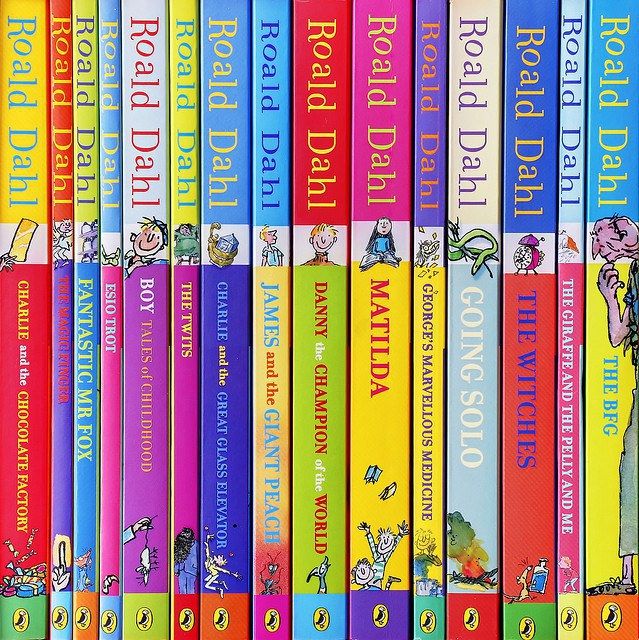 "James and the Giant Peach" was originally illustrated by Nancy Ekholm Burkert in 1961, but an adapted version in 2007 was released where Blake served as the illustrator. The plot is wild, detailing a young boy's escape from the real world through a large, magical peach with the help of a group of anthropomorphic bugs that include a grasshopper and a ladybug. Blake's illustrated version features colorful, vibrant drawings that accompanies Dahl's vivacious plot. No other illustrated version of this story is as fun to read as Blake's.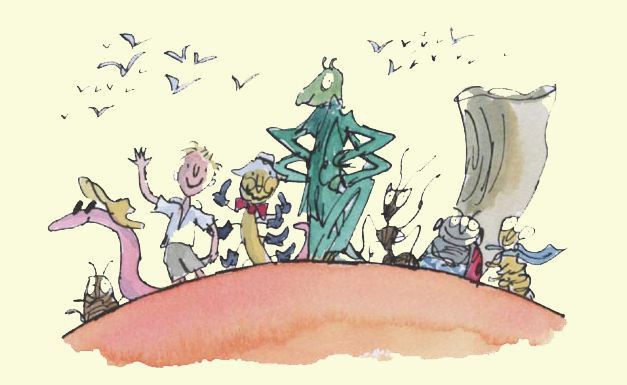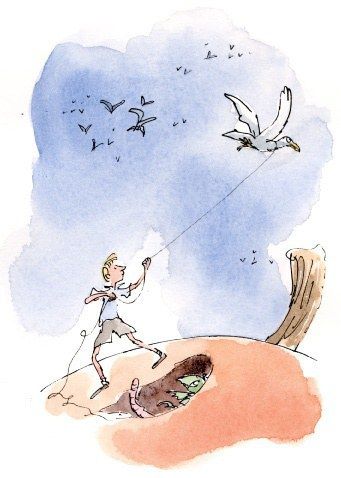 Quentin Blake illustrated the 1995 edition of "Charlie and the Chocolate Factory." The book focuses on poor boy Charlie Bucket, who gets invited to the famous Wonka chocolate factory for an eccentric tour given by its unconventional owner, Willy Wonka, who affirms, "A little nonsense now and then, is relished by the wisest men."
During Dahl's school years, the two biggest English chocolate producers at the time were Cadbury and Rowntree, and both companies became hyper-protective of their operations in the midst of ultimate competition between each other. Cadbury would send chocolate samples to Dahl's school for the students to test, and Dahl cited this time period as his influence for the story. There were three editions before Blake's, but what differentiates the Blake version from the rest is that the playful plot of this story by Dahl is best complemented with the lighthearted illustrations that only Blake can accomplish. "Charlie and the Great Glass Elevator" (1972) is the sequel, and was illustrated by Blake in the third edition.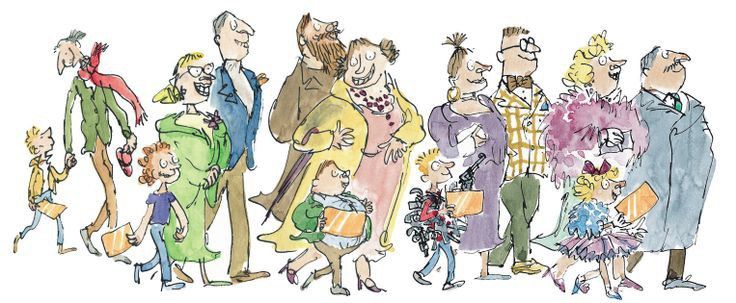 "Fantastic Mr. Fox" tells the tale of a sly fox who supports his family by robbing the nearby farms of Boggis, Bunce and Bean, who later team up to try and kill Mr. Fox. An interesting dimension in this story is that the characters of "Fantastic Mr. Fox" are incredibly self-aware, with Mr. Fox at one point saying, "I think I have this thing where everybody has to think I'm the greatest. And if they aren't completely knocked out and dazzled and slightly intimidated by me, I don't feel good about myself." Quentin Blake illustrated the 1996 version of the book, and his style adds a good-humored layer to an otherwise grim story.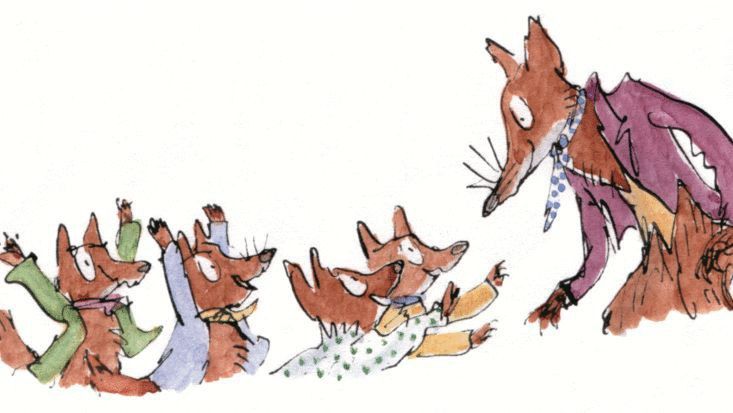 "What a lot of hairy-faced men there are around nowadays!" reads the first line of "The Twits," which was inspired by Dahl's desire to "do something against beards" of which he had an apparent dislike. "The Twits" is a humorous story and details the repulsive lives of the ugly couple Mr. and Mrs. Twit, who play pranks on each other and own a monkey circus. Mr. Twit has a big, bushy beard.
The book serves as a pronounced reflection on the differences between external looks and personality, reading, "A person who has good thoughts cannot ever be ugly. You can have a wonky nose and a crooked mouth a double chin and stick-out teeth, but if you have good thoughts they will shine out of your face like sunbeams and you will always look lovely."
This is one of the first books on which Dahl and Blake worked together, "The Enormous Crocodile" preceding. "The Twits" is bizarre yet darkly funny, but has words of wisdom sprinkled in unexpected places. Blake's drawings add to the hilarity and soften any malevolence in the plot.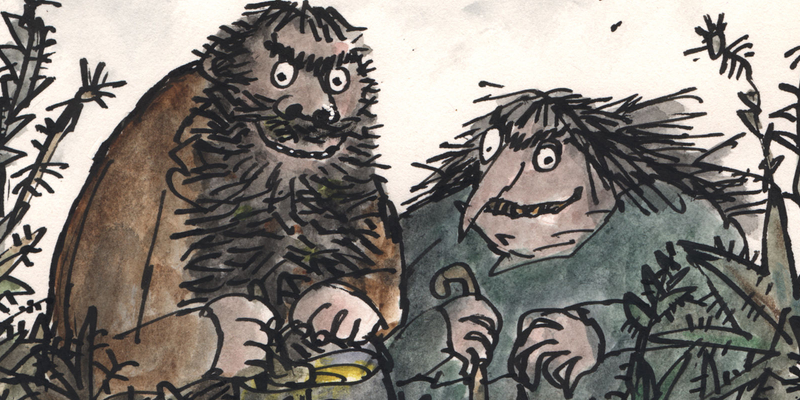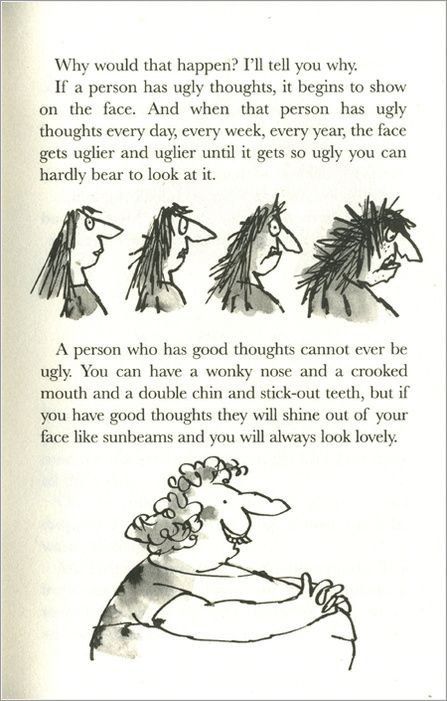 "The BFG" tells the story of an orphan, named Sophie (after Dahl's granddaughter), who befriends the Big Friendly Giant (BFG). He blows bottled dreams into children's rooms at night, and shows Sophie the ways of Giant Country. The book was dedicated to Dahl's daughter Olivia, who died of measles at the age of seven in 1962. Blake was the original illustrator for "The BFG," and his illustrations evoke an atmospheric and magical element in the BFG's life. A Steven Spielberg-directed movie is to be released in July 2016.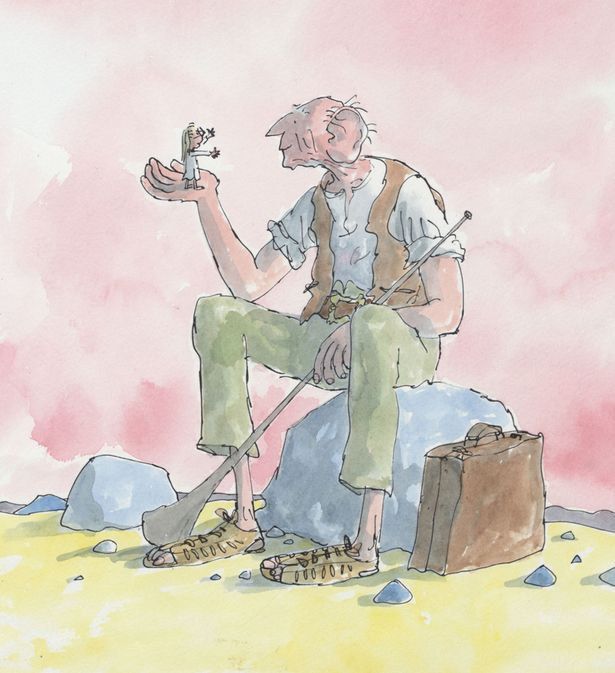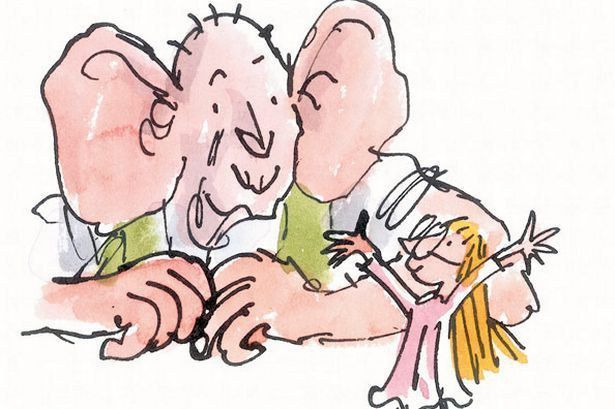 "The Witches" details a young boy's experiences with evil witches who hate children. It is another originally-illustrated book by Blake. The story is strange and a little eerie, but cheerful otherwise. Words of wisdom include "Mice, I feel pretty certain, all like each other. People don't." In the book, Blake's drawings manage to add to the eccentricity — and sometimes the fear — but also help to keep the book in an overall happy mood.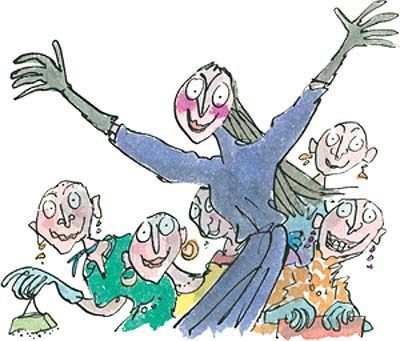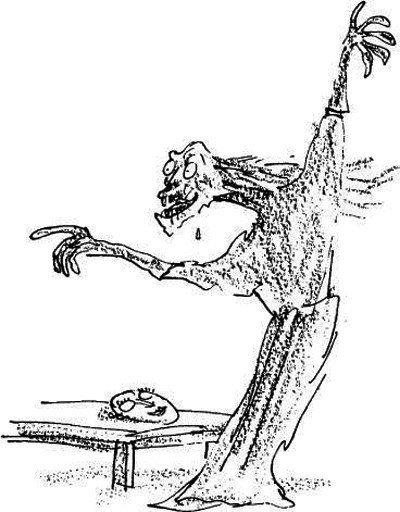 "Matilda" is one of the last books written by Dahl before his death in 1990. It is the story of a girl named Matilda who has rotten parents and clashes with her wicked principal, Miss. Trunchbull. Blake's illustrations for "Matilda" compliment the animated style of Dahl's writing.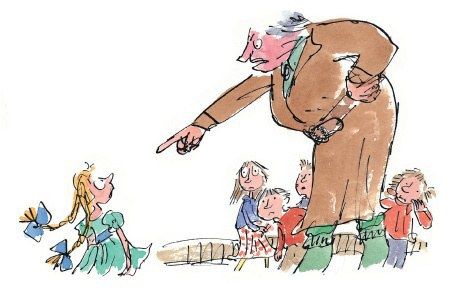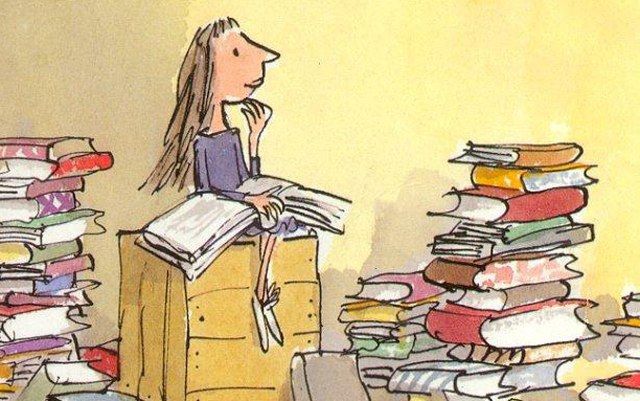 When asked what it was like working with Roald Dahl, Blake said, "To begin with, I was a bit nervous. He was quite a powerful figure. But we got on very well. He liked winding me up — only in the most harmless way…What was so nice about Roald was that he actually wanted the pictures—he didn't like it if there weren't enough. Not all authors are like that." Blake's favorite book that he illustrated was "The BFG," because "[He] spent a long time talking to Roald Dahl about it and spent a long time thinking about the drawings." Together, Roald Dahl and Quentin Blake created beautiful masterpieces. Their books were the perfect fusion of good writing, fun storytelling, unique illustration and, of course, "gobblefunking around with words". Dahl and Blake have certainly been one of the most influential and wonderful pairs of talent to have entered the literary world.