It is a sad, sad day for Harmonizers around the world. On Sunday, December 18th, it was announced that Camila Cabello would be leaving the pop girl band, Fifth Harmony. The band formed on the TV show, "The X Factor", in 2012. Ally Brooke, Normani Kordei, Dinah Jane, Lauren Jauregui and Camila Cabello, initially individual artists, were joined together by the show, creating the iconic group.
Since then, this group of girls has created song after song including favorites such as "Miss Moving On", "Me & My Girls", "Work From Home", and many more popular hits. The group went on the "Reflection" tour and continued onto the "7/27" tour. Fans have been following this group of girls since they joined together in 2012 and have grown an extensive fan base ever since.
The news broke out that Camila was leaving the group from an Instagram post by Ally, Normani, Dinah, and Lauren on the groups Instagram.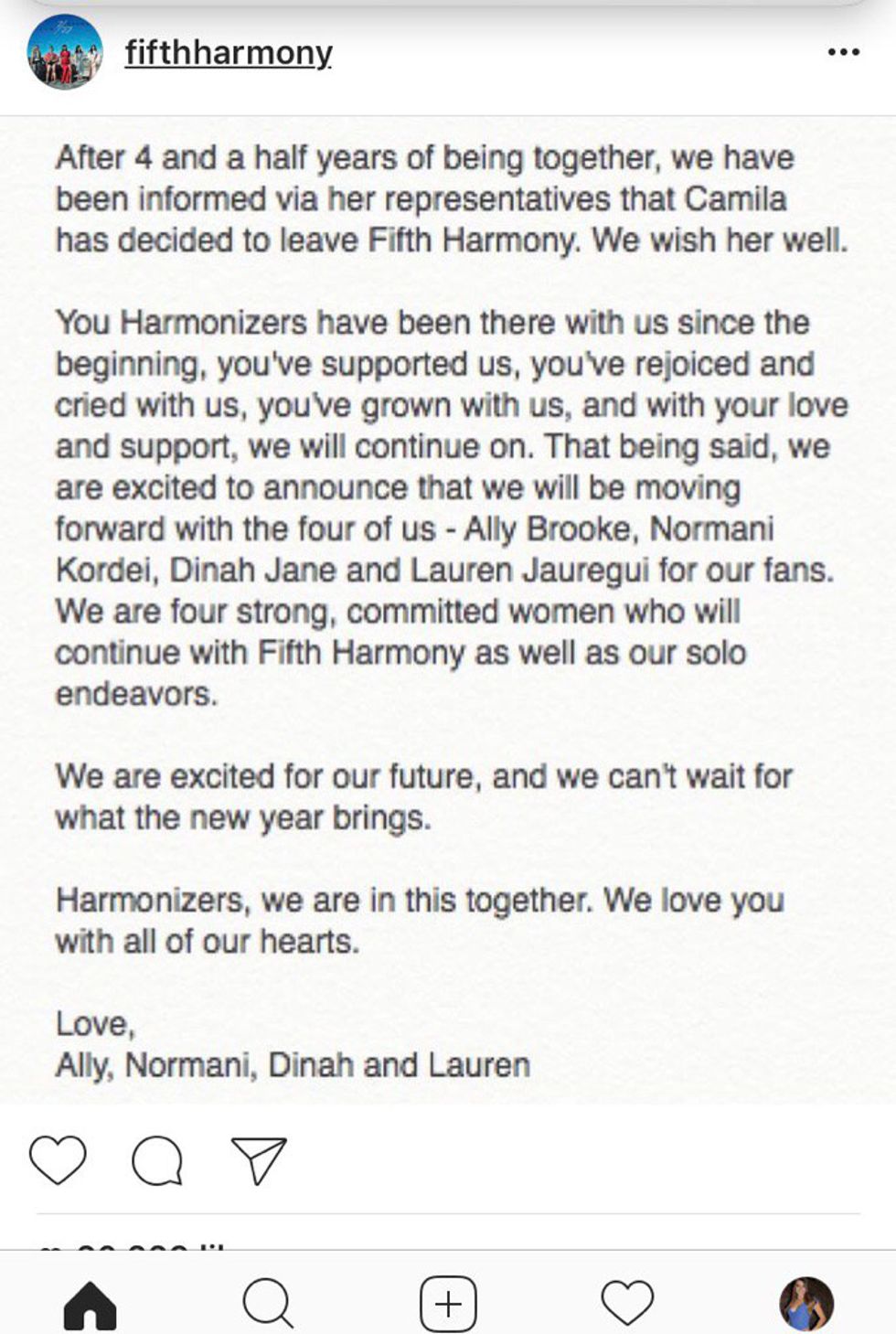 This news hit the fans hard - Twitter and Instagram were taken over by fans questioning Camila's sudden exit from the band. Camila responded with an Instagram post herself that stated: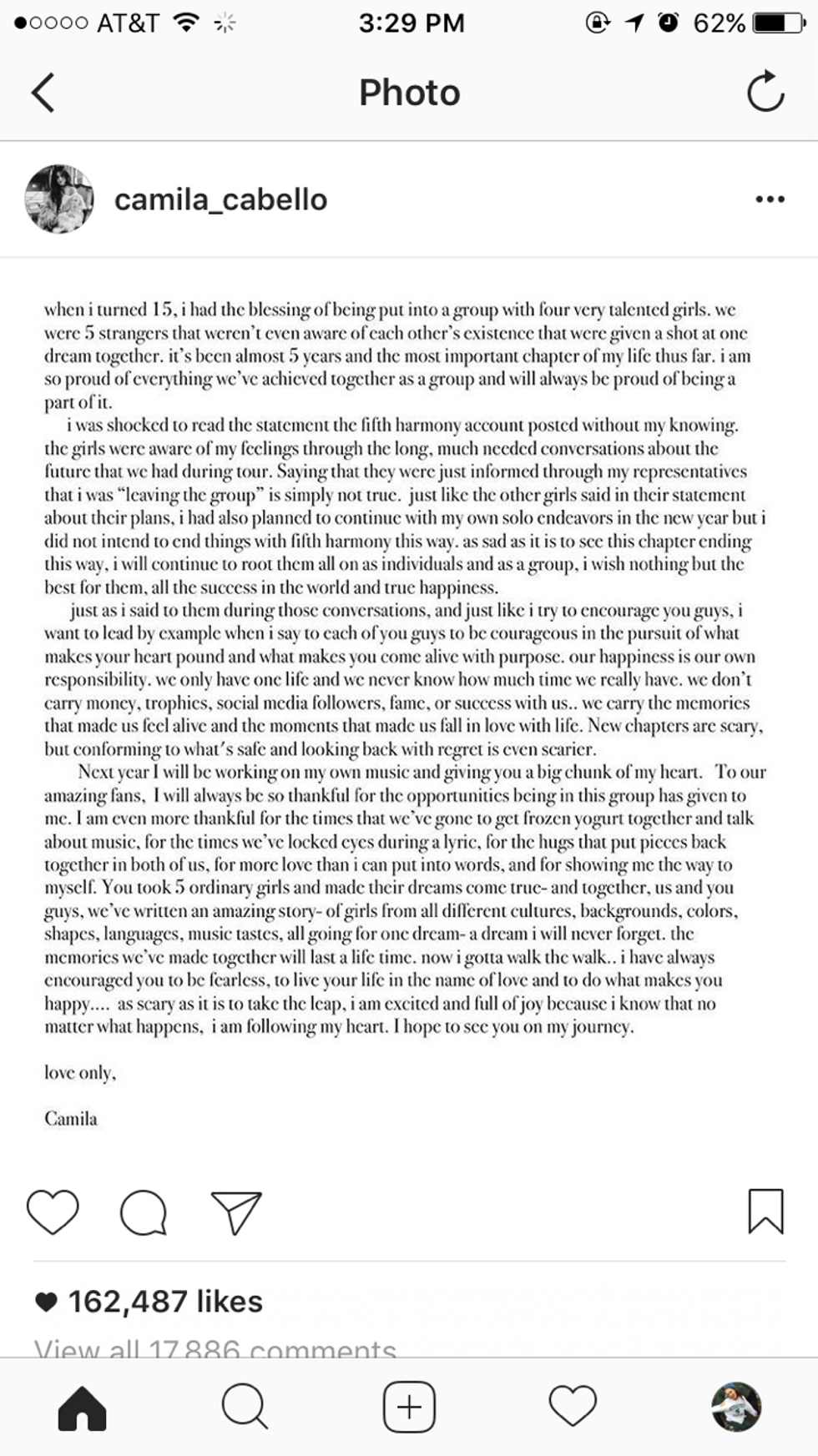 This left fans and the rest of the girls in the group stunned. Here, we are receiving two different sides to the story with very different information depicted on each side. Following Camila's post, Ally, Normani, Dinah, and Lauren responded again.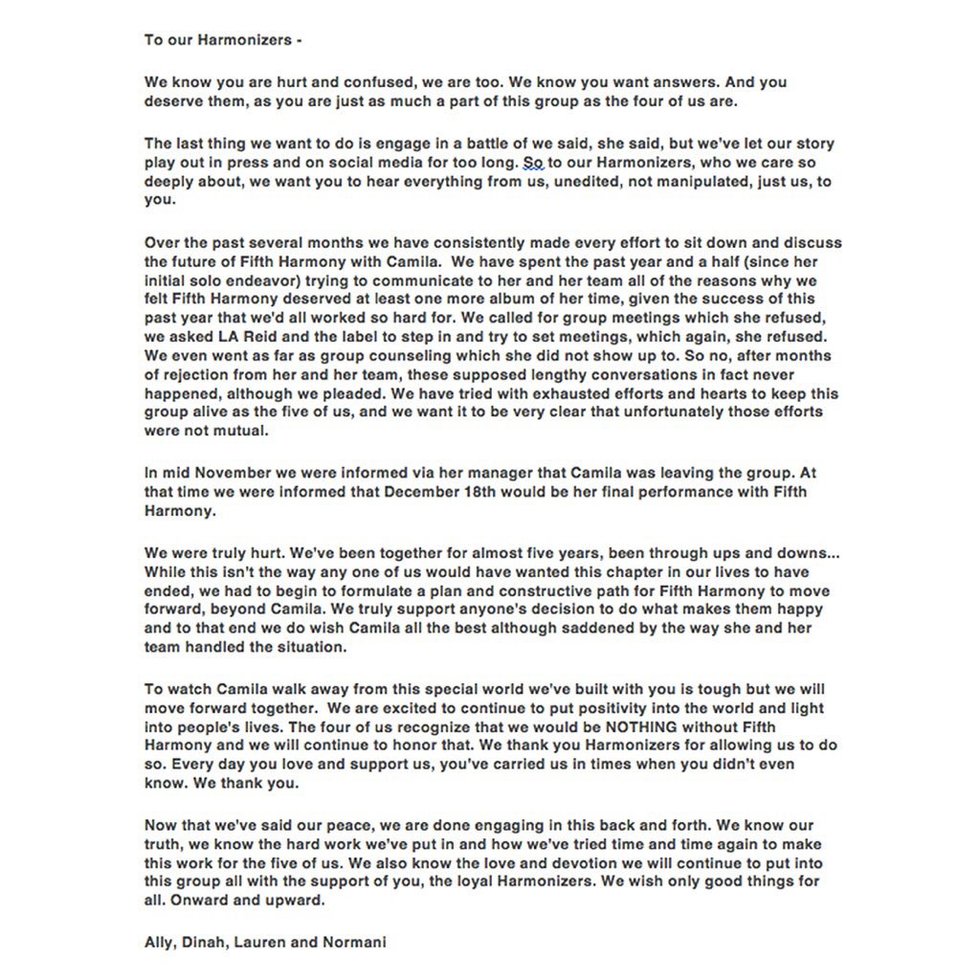 The girls are doing their best to keep the peace publicly while still going their separate ways. Although Camila claims that the girls knew - they claim they didn't. The truth lies somewhere in between these two stories. While we wish the best for all parties involved, Camila will be missed and Fifth Harmony will be forever changed.