You know when you open up your old favorite book and remember why you loved it? That is what Gilmore Girls: A Year In the Life feels like. The final installment of the Gilmore franchise returned to viewer's hearts on Friday, November 25. Honestly, I can't brag on it enough. Below, I review my thoughts on each episode.
Episode One: Winter
From the moment you meet Rory and Lorelai back at the famous Stars Hollow gazebo, you are instantly back in their world. The fast banter that is synonymous with the show brings a sense of familiarity only known to the original run. It was great to see, even in that moment, where the girls were. Since these were mini movies, i loved the cinematic quality that was missing from the original show. I loved the minor character's comebacks. Each one was exactly where I thought they would be. One in particular was Lane and Zack, and you got to see them both in their parental roles, and back with Hep Alien.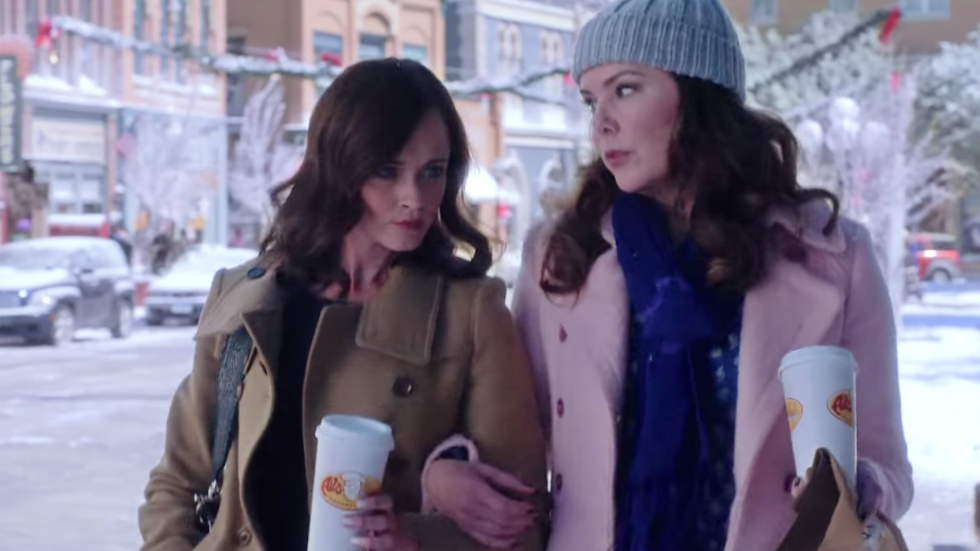 Since Rory's love life was a central theme of the show, I thought it was funny that for her life, Paul, her current boyfriend, was an afterthought, Speaking of love lives, it was heartwarming to see Luke and Lorelai back where we left off at.
The most heartbreaking scene in the first episode was the funeral and the scenes that followed it. To me, it wasn't just the characters grieving Richard Gilmore. Rather, it was the cast grieving Ed Hermann, whose presence was missed.
Episode Two: Spring
Whoa, what an episode! I thought that the Emily/Lorelai therapy sessions would actually do something, yet they left me wondering why.
I loved the Chilton reunion. I wish that my high school went back and did things like that. I think that this was the episode that we saw Paris Geller at her absolute finest. I think that her evolution into later adulthood paints a similar picture into who she was as a young adult.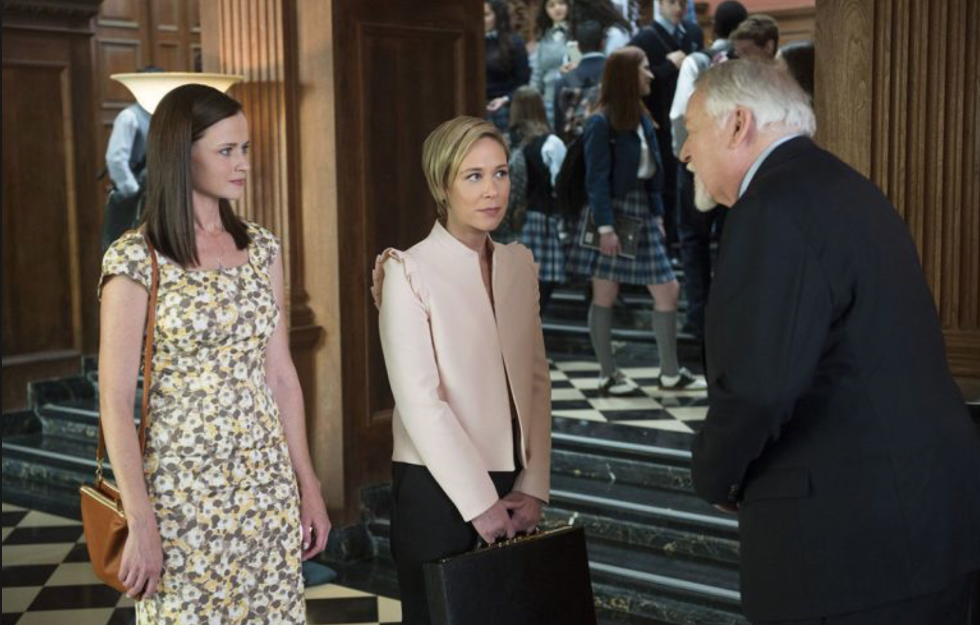 I think that we started to see the effects of Rory's vagabond existence in this episode. She is with Logan, and she seems to float around like a pool noodle. Also, Rory is the "other woman again," giving me subtle flashbacks to 2004.
I loved that Richard left Luke a sum of money to franchise. I hated that idea, because Luke's is Luke's, but I liked the thought because he saw Luke as a son.
My favorite moment from this particular episode was when Lorelai said that her dad's last words were "get the hell out of here." I found it absolutely characteristic of Richard Gilmore, and the only way for him to go.
Episode Three: Summer
Summer started off with a bang, and it ended with one, too.
Seeing that the Stars Hollow Gazette was set to close, Rory came in and saved the day., taking over as editor. Later in the episode, she sees Jess for the first time in a long time. It was nice to see her with Jess again, but it was obvious that they were just friends. With Logan, things that once heated up simmered down. After realizing that he was engaged and she was the "other woman," she calls it off.
Lorelai is dealing with having to find new help as Michel seeks other endeavors in New York. This is the episode where I think we as viewers saw her internal struggles come to light.Even though it is not blatantly said, I think we see her deal with depression.
The Stars Hollow Musical's workshop was cute, but a disaster. I found it boring, even with Sutton Foster and Christian Borle leading the "cast," if that is what you want to call it.
After visiting and somewhat approving Richard's headstone, Rory and Lorelai have a fight over Rory's book, which she wanted to write about she and Lorelai's relationship.
Lorelai reaches an obvious turning point in her life. A song that was later added to the musical seems to talk to her, especially after a fight with Luke the previous night. By the end of the night, she tells Luke that she needs to take a trip. And then it ends.
Episode Four: Fall
I was a basket case through the entire episode. After Lorelai gets back from California, she and Luke pretty much have an argument over who loves who more. And, in the end, they are engaged again.
Rory and Lorelai reunited and it was gold. Emily quits the DAR, after a funny moment. Jess comes back again. The Life and Death Brigade came back, and I was not amused.
Emily puts the house for sale, after Rory writes her book in Richard's study.
The highlight of the episode was the impromptu wedding in the town square. After all of these years, they finally ended up happy.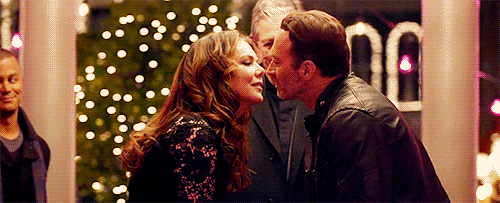 And then the final four words ruined me. The end.
Where they lead, we followed. And then we said goodbye.
Cover Image Credit: Netflix