Aside from Elvis Presley being handsome, he is one of the greatest music legends of all time. He had a great influence on music and culture and still one of the biggest music icons today. According to Rolling Stone magazine, he was "rock & roll's first real star." He died long before I was born, but yet many generations like mine continue enjoying his music.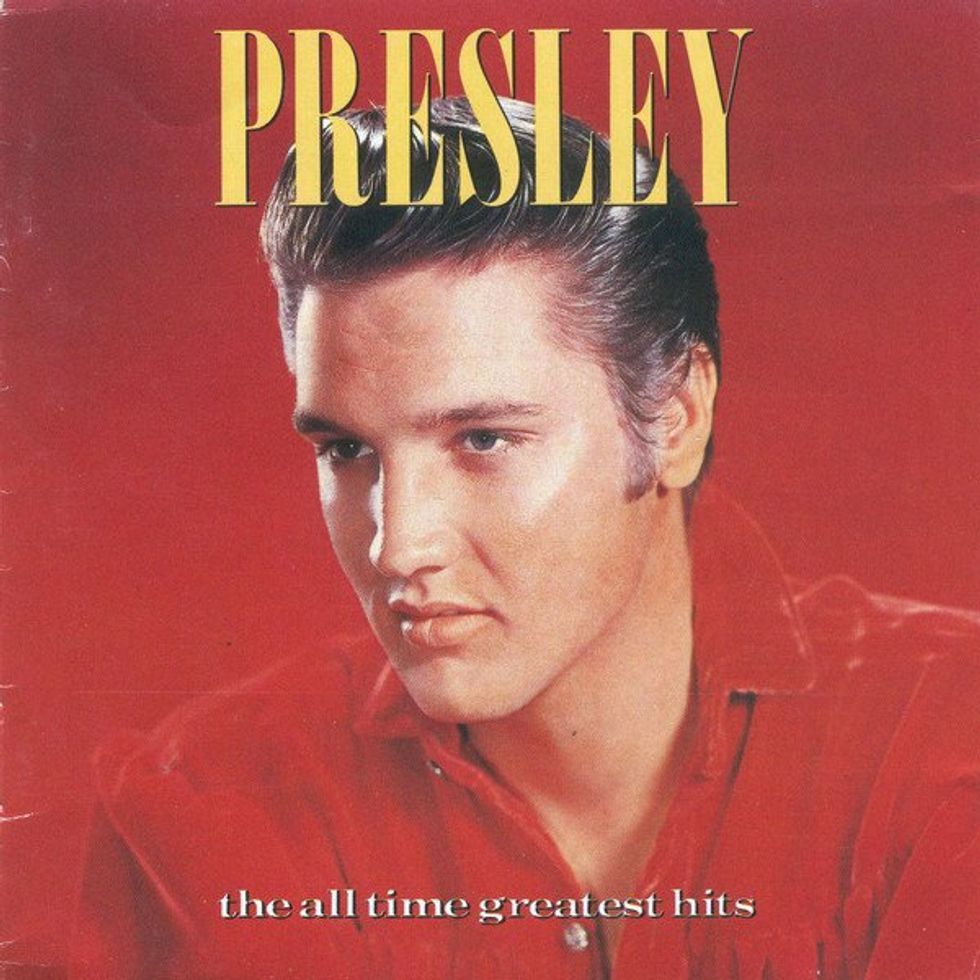 I was fascinated by him as a young twelve-year-old. The first time I saw an Elvis performance on TV was him singing "Jail House Rock," I was mesmerized by his daring dancing moves and sound. The first CD I owned of his was titled, The All-time Greatest Hits (1987), and once I heard it, I became a fan of his deep bluesy, trembling voice. Today my favorite songs are, "All Shook Up", "Hound Dog", "Heart Break Hotel", and "Suspicious Minds". These songs were big hits one after another. Elvis came from humble beginnings and worked hard to reach stardom.
Elvis was born on January 8, 1935, in Tupelo, Mississippi. He worked many minor jobs before making it big. His first goal was to become a truck driver. He began working on music at an early age and had a lot of perseverance. He hung around in his high school years where they played blues music. He started recording music in his late teens. Later on, Elvis was drafted into the army from 1958-1960, and after becoming famous he still completed his training and duty to his country. He was sent to Friedberg, Germany, where there he would meet his future wife Priscila Presley. He was constantly followed by photographers and reporters. His time in the army was well documented. You can see the photos here.
Elvis in "Jail House Rock" and released on September 24, 1957.
Here is Elvis in Girls! Girls! Girls!- 1962
Elvis not only sang but he also took roles in many films. He has one serious acting career. Presley acted in more than thirty films. Presley's top four films according to USA Today were: King Creole (1958), Jailhouse Rock (1957), Loving You (1957), and Flaming Star (1960). When asked about his career in acting, Elvis said, "I want to be the kind of actor that stays around for a long time." He really looked for roles that would expose his capabilities and be taken seriously.
Today many films have been made about his life to honor his success. Elvis was the definition of a Rock and Roll star because he did films, music, produced and had the rock star lifestyle. Unfortunately, the talented Elvis Presley died in 1977 at the age of 42. Great music transcends time and generations and this is what his music achieved. No matter how long ago it was, his voice and talents continue to be viewed and enjoyed today.