Let's face it, every summer of your school career you think to yourself "this is the year I better myself, I have all of this free time - I'm going to hit the books" ... And maybe you did - or if you're anything like me, you might have started four new books but only finished one. Back to school reading may sound overwhelming, but if you are a burgeoning artist it might just be the perfect refresher to energize yourself about pursuing a fine art career. As an artist, grad student, and art instructor, these are the top seven texts I recommend to those who hope to build a career in the arts.
Build your art career with these texts:
1. "The Artist's Guide: How To Make A Living Doing What You Love" by Jackie Battenfield


Jackie Battenfield teaches professional practices in the graduate program at Columbia University and for the Creative Capital Foundation. The inspiration for her book came from the common issue where too many talented visual artists feel lost or frustrated professionally because they lack fundamental business skills and the confidence to promote themselves and manage their career. This Guide provides artists with the information, tools, and techniques for developing and sustaining a professional life. It introduces valuable tactics – from planning and assessment to time management and negotiation – which are seldom offered to visual artists in ways that are relevant to their practice.

"My main inspiration was to provide a guide that artists can turn to for advice and mentoring. As a self-employed artist, (painter) for nearly thirty years I have made a living from my studio practice. In my daily life, I encounter the same issues that confront most artists: how to manage my personal life, to create new work, financially support myself, protect, and promote my art. I love my life and feel fortunate to have found a way to make it feasible. Since 1992, I have offered classes and workshops around the down-to-earth issues of building a career and help other artists develop their own sustainable, lifelong art practice."
2. "Art/Work: Everything You Need to Know (and Do) As You Pursue Your Art Career" by Heather Darcy Bhandari and Jonathan Melber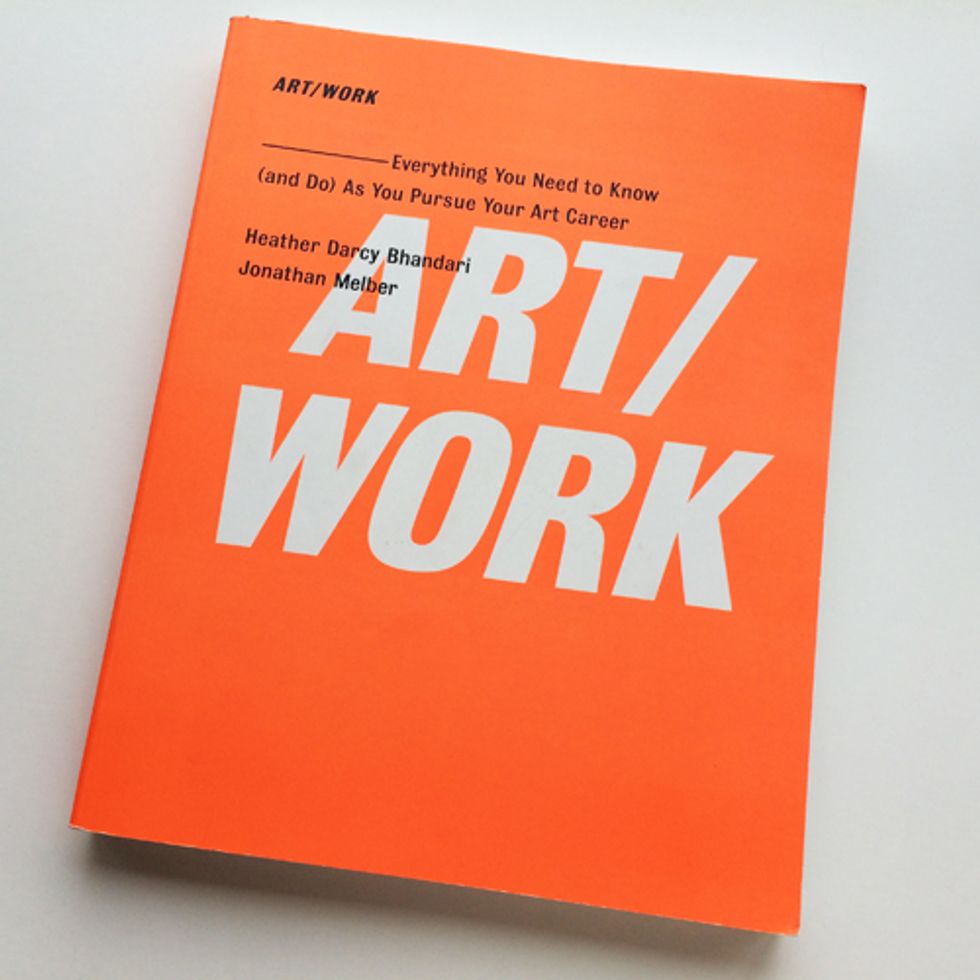 If you only read one book on building your art career - this is the one I recommend above all! "Everything you need to know (and do) as you pursue your art career." - This is text book is just that, the most comprehensive guide of its kind. It offers helpful advice to artists of every level from art school grads, mid-career artists, professional artists and other creative professionals. This book is the perfect tool to guide artists through the competitive art world and find success in their practice. Heather Darcy Bhandari, a gallery director, and Johnathan Melber, an arts lawyer, walk you through the important business end of being an artist so that you can essentially "act as your own manager and agent." From business basics like inventory and expense sheets to preparing invoices; taking legal precautions like copyright and drafting consignment forms or utilizing social media as a promotional tool - this is the perfect handbook to tackle each important career decision, large or small. Perhaps one of the most unique assets to this text is the combined interviews of nearly one hundred curators, dealers and other arts professionals in cities across the country, offering valuable insights about what they expect from and look for in artists. "The book is full of their interesting anecdotes and advice." Following the advice in this book could easily be the key to success. (Seriously, buy it TODAY.)
3. "Management of Art Galleries" by Magnus Resch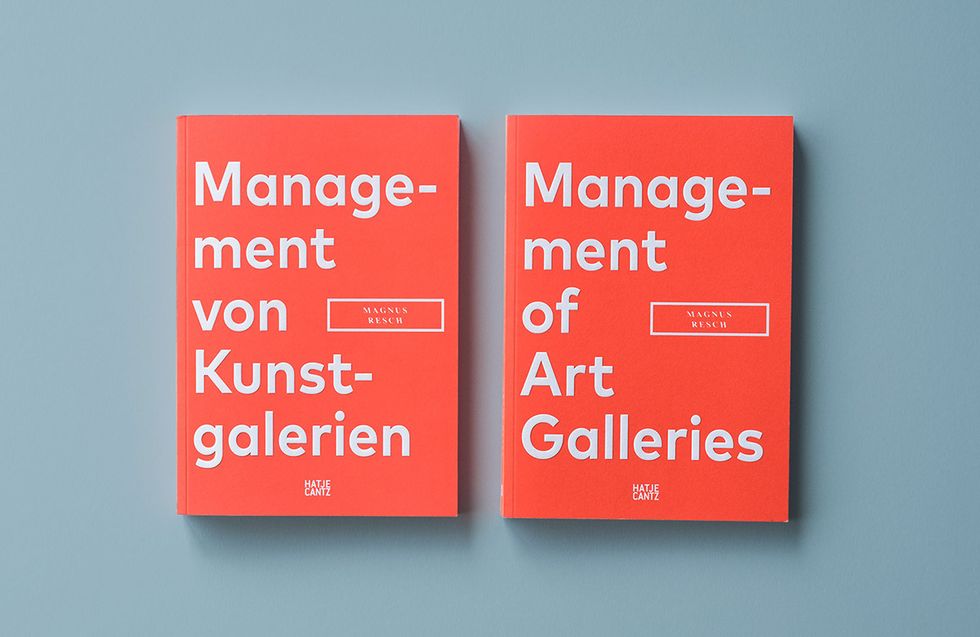 This book offers excellent insight into the art market by analyzing today's leading art galleries. If you are interested exploring careers in the gallery scene, this is a must-read. The author Magnus Resch lectures in cultural entrepreneurship at the University of St Gallen, Switzerland. He studied economics at Harvard University and the London School of Economics. Resch has valuable experience as a former gallery owner and as the founder of the art-collector database, Larry's List, in addition to doctoral studies focused on the art market. Management of Art Galleries is a unique analysis of the global art market today. Resch offers examples and case studies from leading galleries around the world giving great insight into the art scene today.
4. "The Artist's Guide To Grant Writing" by Gigi Rosenberg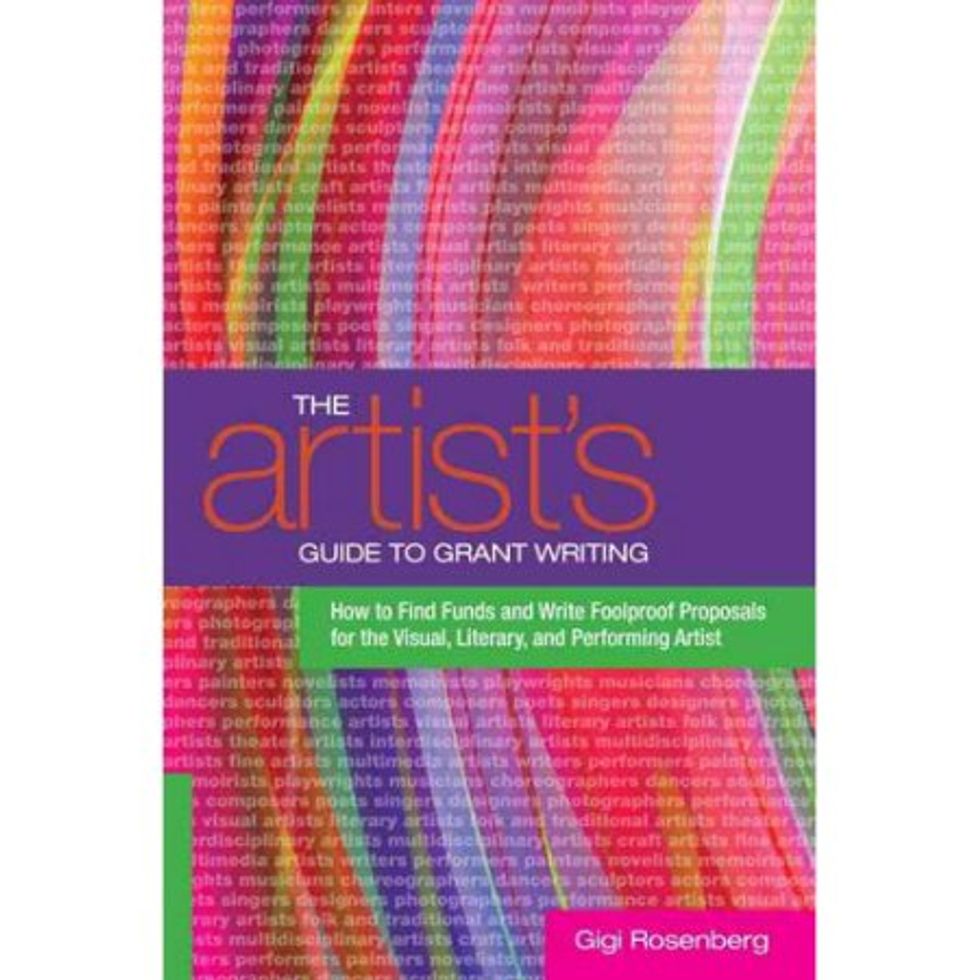 Gigi Rosenberg found success in winning grants to support her own writing, in doing so, she discovered that most artists and writers find grant writing and fundraising daunting, and often times less successful. Her desire to teach other artists how to raise money led to her popular workshops, which she's taught from Seattle to Chicago to New York. These workshops led to The Artist's Guide To Grant Writing. Rosenberg covers every aspect of writing a winning grant application including how to research funding, build a team of support, overcome psychological roadblocks, fundraise strategically, and follow up with funders.
5. "Invitation To The Party: Building Bridges to the Arts, Culture, and Community" by Donna Walker-Kuhne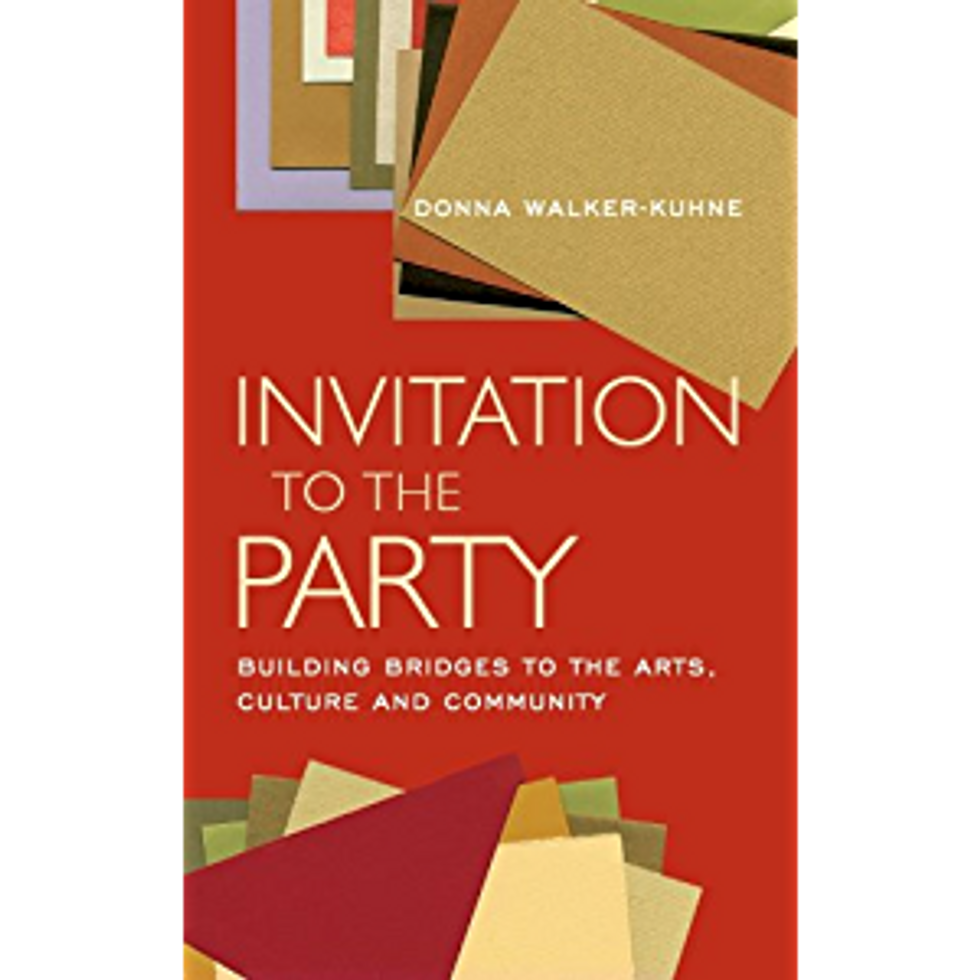 Invitation To The Party by Donna Walker-Kuhne offers strategies on building community and culture through the arts, including tips on how to:
initiate genuine relationships
demonstrate the value of the arts
respond to communities on their terms
engage in open dialogue
build partnerships with community leaders
empower community ownership of the arts
remain open to feedback
remain alert to unexpected opportunities
identify and create the right point of entry for each audience member
commit to sustaining a long-term process
be gracious hosts
This book is an asset to navigating your way through the art community and learning the tools to becoming a prominent member of the scene.
6. "How to Sell Art to Interior Designers" by Barney Davey and Dick Harrison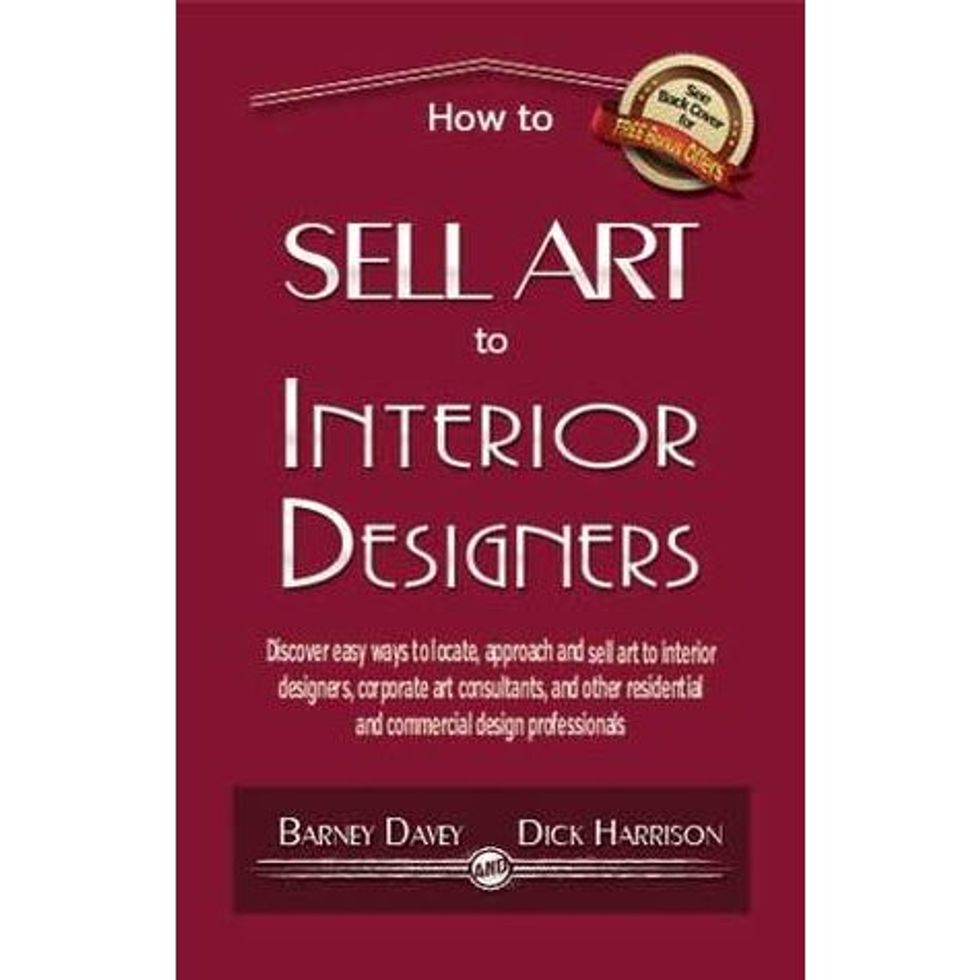 For visual artists, learning how to sell work in the design market can lead to a successful living as an artist, or they can use the design market as a way to create a secondary source of income. Authors, Dick Harrison and Barney Davey, have extensive backgrounds in selling art, working with designers, gallery experience and advising fine artists on how to make more money and be more profitable. This text is jam-packed with useful information, ideas, and advice that any artist can use to become more successful, particularly by selling their work to interior design professionals.
7. "Art Inc.: The Essential Guide fr Building Your Career as an Artist" by Lisa Congdon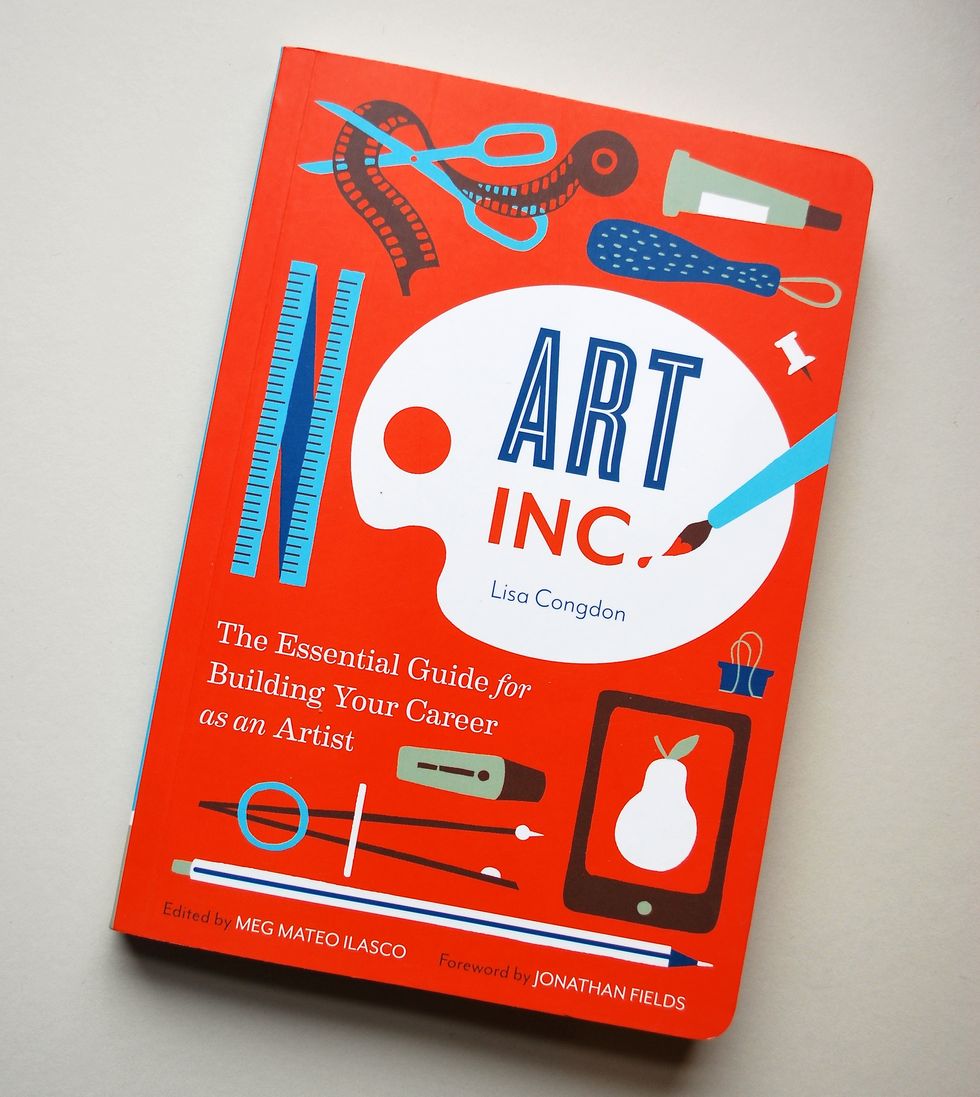 This book differs from others on my recommended reading list by focusing on various art professions open to the visual artist outside of the fine art world. In this practical guide, professional artist Lisa Congdon reveals the many ways you can earn a living by making art through illustration, licensing, fine art sales, print sales, teaching, and beyond.