Gilmore Girls was a show that was loved by many over the course of its seven-year run. With the excitement of the upcoming Netflix revival, fans everywhere cannot wait to once again witness life with Lorelai and Rory Gilmore.
While some fans are excited, none were just as excited as Kristi Carlson, of the new cookbook, "Eat Like a Gilmore: The Unofficial Cookbook for Fans of Gilmore Girls." Originally just an idea, Carlson raised money on Kickstarter, only hoping to raise around twenty thousand dollars. However, within a month, over $47,000 was raised, allowing Carlson and her team of chefs to have a large amount of creative control with the project.
Upon its release, I was fortunate enough to have the opportunity to recreate one of the recipes from the book in my own kitchen. The recipe? Sookie's scones. Luckily, I got to document the process below.
Okay, first things first. Start with sugar, flour, salt and baking soda and powder. Then, you put them in a bowl and they should look like this: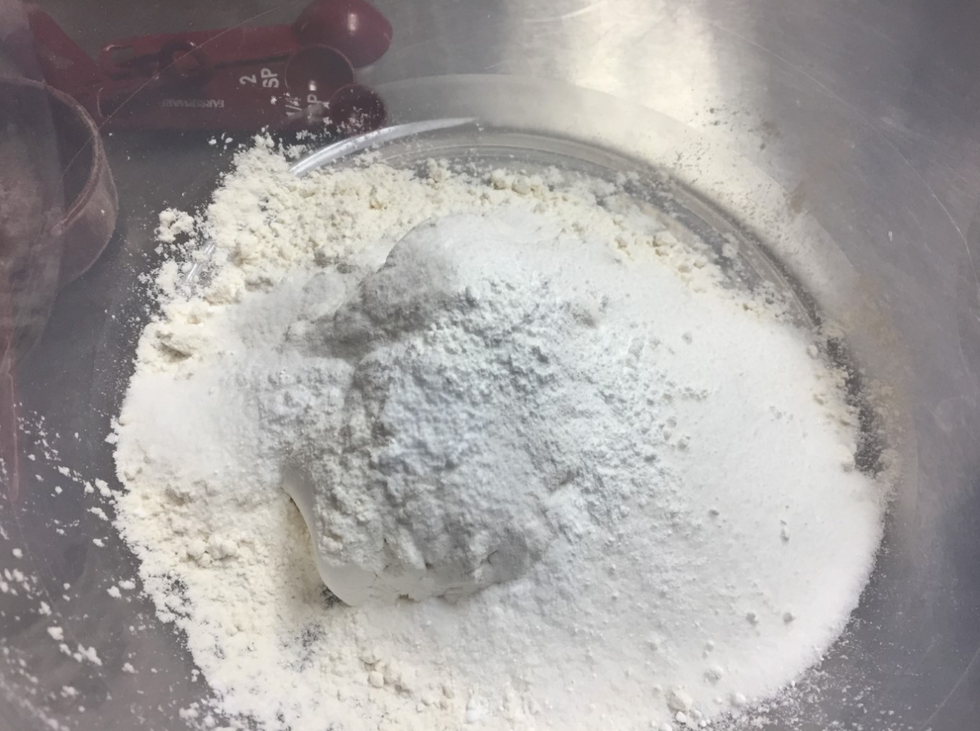 Then, you take a stick of butter and cut it into thin slices. Add to the dry mixture and set aside.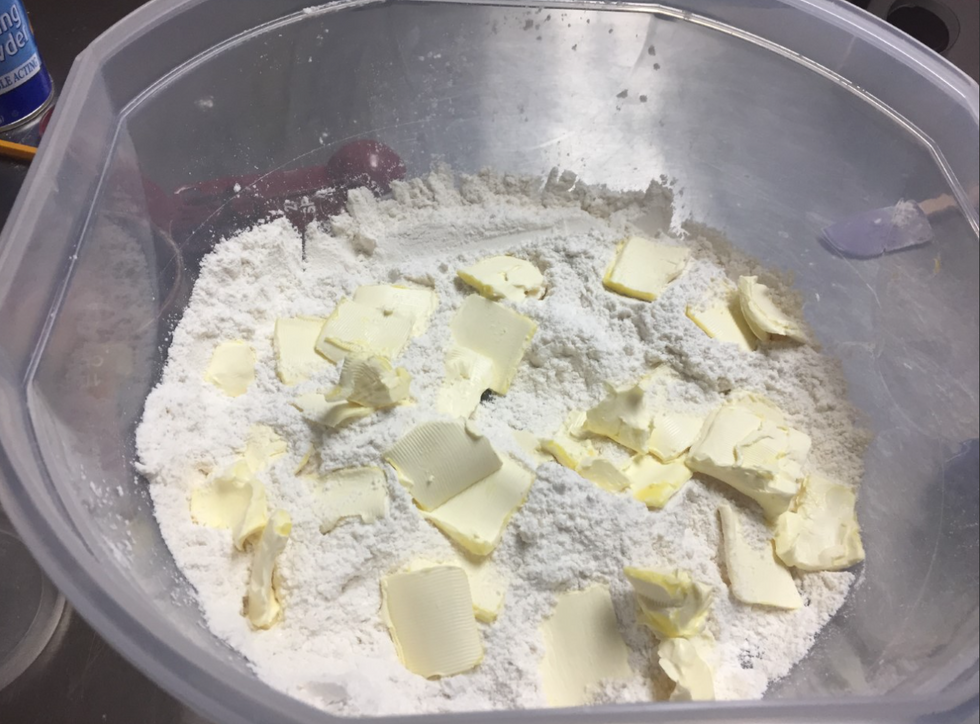 After combining the dry ingredients, add one egg, a tablespoon of lemon juice and mascarpone together.It is perfectly okay for the mixture to have some lumps, but mine looked like this: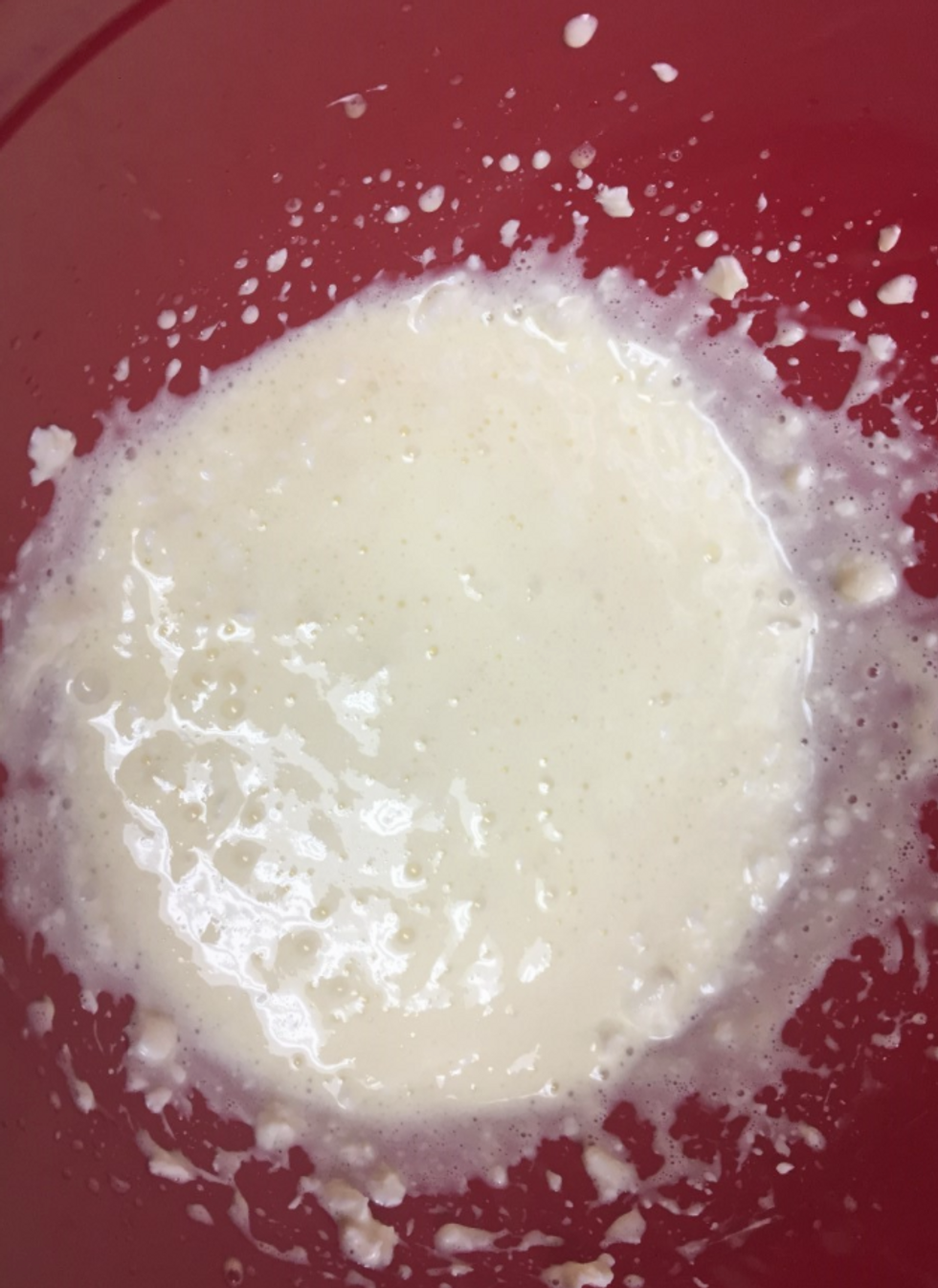 Once you combine the dry and wet ingredients, they should look like a crumble of some sort. Drop onto a lightly floured surface and roll out. At this point, it should look like a dough.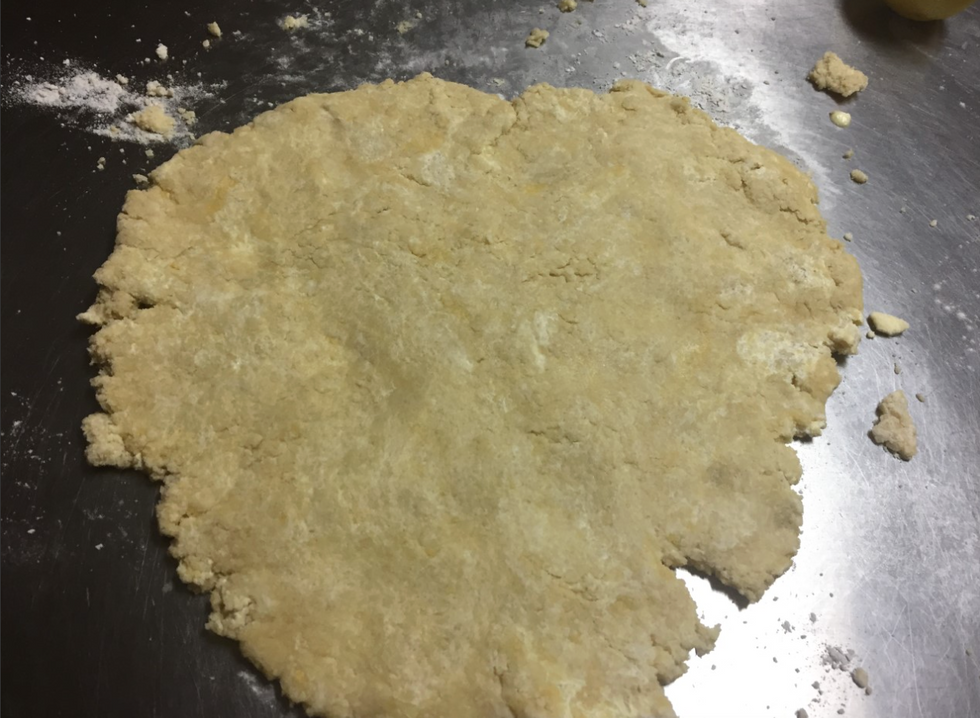 Then, you cut into scones. The recipe says that you can use a biscuit cutter for round ones, or a pizza cutter for square or triangular ones. I used a pizza cutter. Then, I put them in the oven for about twelve minutes at 375.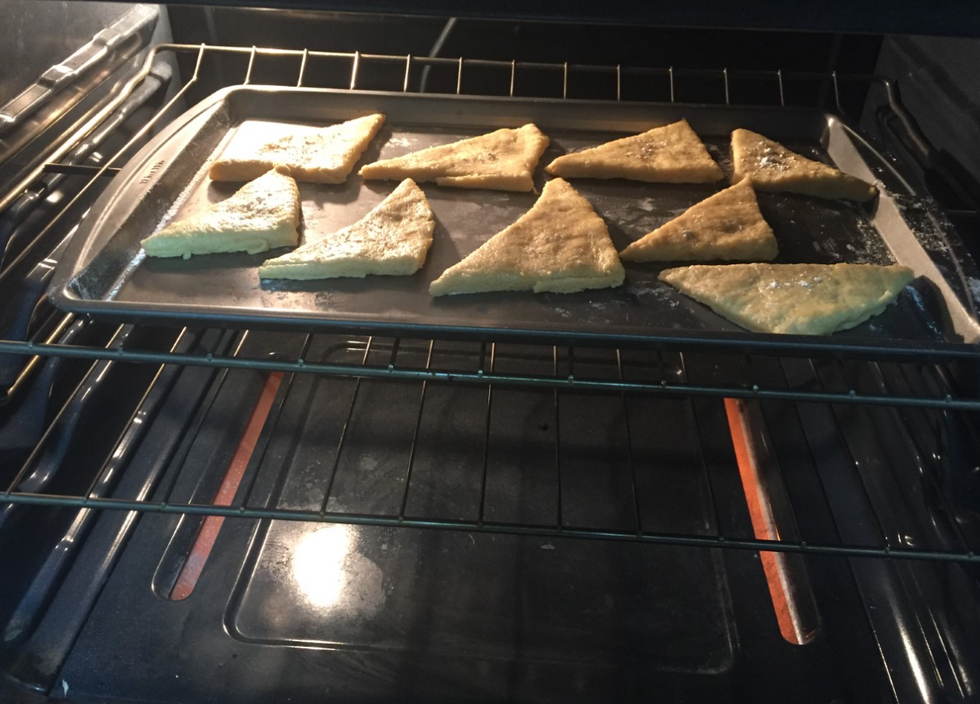 After they come out of the oven, you dust with powdered sugar and watch as members of your family or your roommates gobble them up.x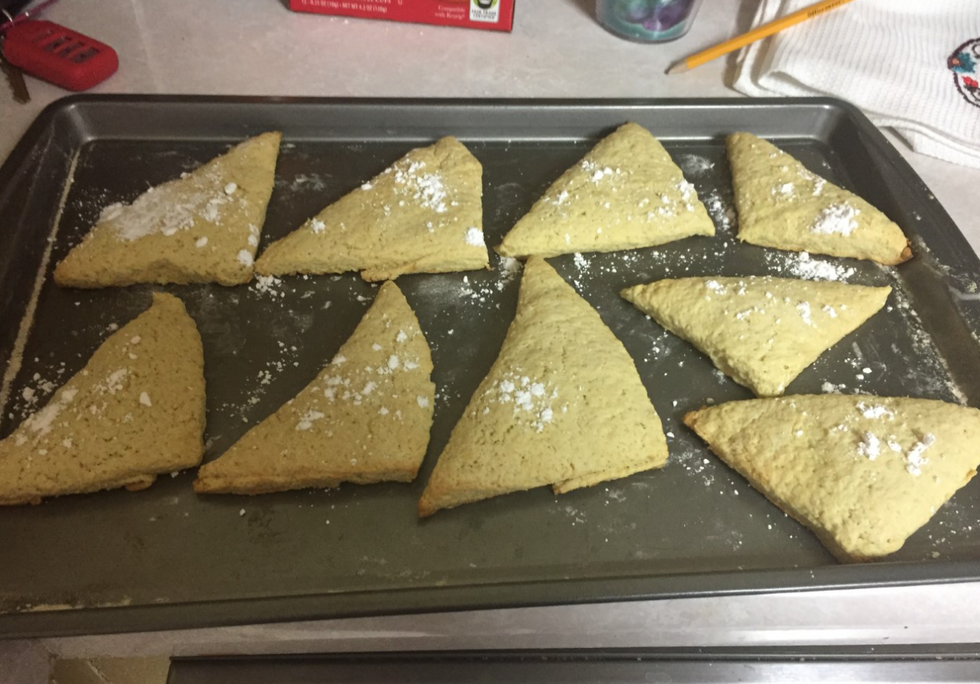 I was so surprised at how easy these were to make. I think that these will be my go-to scone recipe in the future. On top of looking fantastic, they tasted amazing. I put butter in between them as they came out of the oven, and they were delicious. On top of that, the fact that it was a recipe that Sookie would make in her kitchen added to the appeal of the recipe as a whole. They were flaky, sweet, and at the same time, savory elements could be added if needed. I highly recommend this recipe and book to everyone, not just fans of Gilmore Girls everywhere.
Eat Like A Gilmore can be purchased on Amazon or on http://eatlikeagilmore.com