For pretty much any writer, November is known to us as National Novel Writing Month, or NaNoWriMo. It's the time of the year we challenge ourselves to write at least a 50,000-word novel in only 30 days. In the midst of this month, the challenges lie within time and creativity.
It's the reason that we find ourselves planning for NaNoWriMo at least two months before it starts. We participate in workshops, read prep books, and do character and plot prep for our novel.
Its why I found myself in September struggling with the idea of writing a full novel for this month. Yes, I had the idea for the plot and the characters all lined out, but I just wasn't feeling that my heart was completely in it. The thing we all know as writers is that if your heart isn't in it, you shouldn't be writing it right now.
Although, the one thing that my brain (and heart) kept circling back to were my current fanfiction ideas. My love for fandom, television shows, and books consistently leave me with ideas for a different or desired story that doesn't originally take place. Its why I decided I was going to write fanfiction for this NaNoWriMo and realized there were many reasons to do so.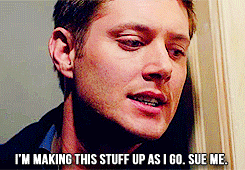 Making Things Up: Let's Do This. Just don't sue. Giphy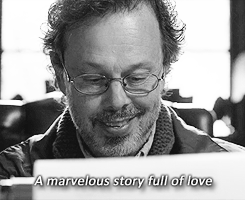 At the end of NaNoWriMo, this is all we want and hope to achieve. Tumblr
It's these various reasons that allow me to believe I'll be satisfied at the end of November. Instead of focusing on a half-prepared project, I will have finally achieved completing already existing ideas that have been stirring around for a long time. Fanfiction writing is just as real as novel writing. There are times where I've been excited for a fanfiction as much as I was for a novel. I've spent many nights staying up late reading both fanfiction and novels alike. Others may be quick to dismiss fanfiction, but you should try it before you knock it. It has the potential to have as large an impact as any novel, and can even be the beginning of an author's career.

I love fanfiction and this is the perfect time to perfect the thing I love.