So you're out in the world. All you want is a furry friend to play with. You have options.
Adopt or shop?
Well. I'm here to tell you all the reasons not to adopt a dog.
Reason #1: THERE ARE NO REASONS
So, on that note, here are some reasons TO adopt a dog...
It's cheaper than buying from a breeder...
Think of everything that goes into buying a new dog: microchip, spaying/neutering, training, etc. A lot of the time, this can be included in your adoption price! Lucky for you and you're new best buddy!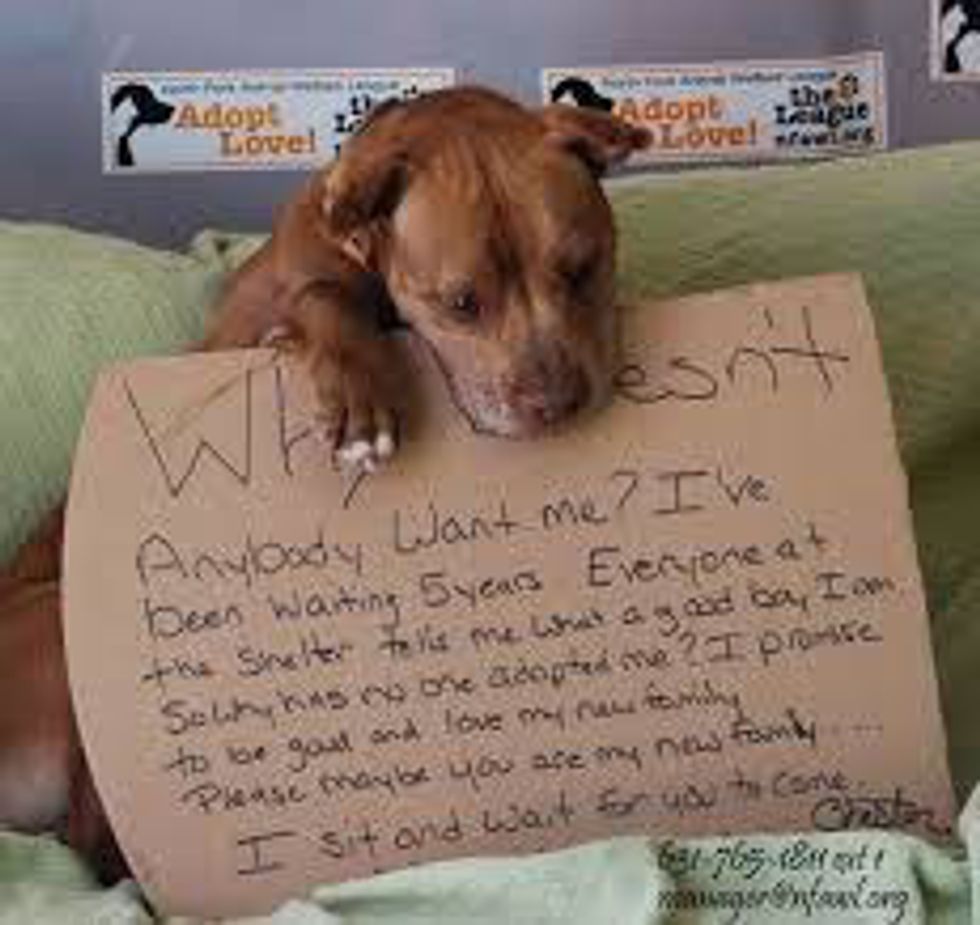 They're pre-screened...
The idea is that these dogs were found abandoned or were given up because their original owner bit off more than they could chew. The adoption centers want to avoid a repeat of this so they give you a very good idea of what kind of environment the dog will flourish in. Have kids? They'll tell you if the dog is kid friendly. Have other pets? They know if the dog will need some work in the getting-along department.
You don't HAVE to get a puppy...
Shelters have everything from young puppies to adult dogs to elderly fluffy friends. Have a busy schedule adn can't put in the time to entertain a super, energetic puppy? How about a calmer, older dog? He's more than likely moderately trained as well, so more time to cuddle, less time scolding.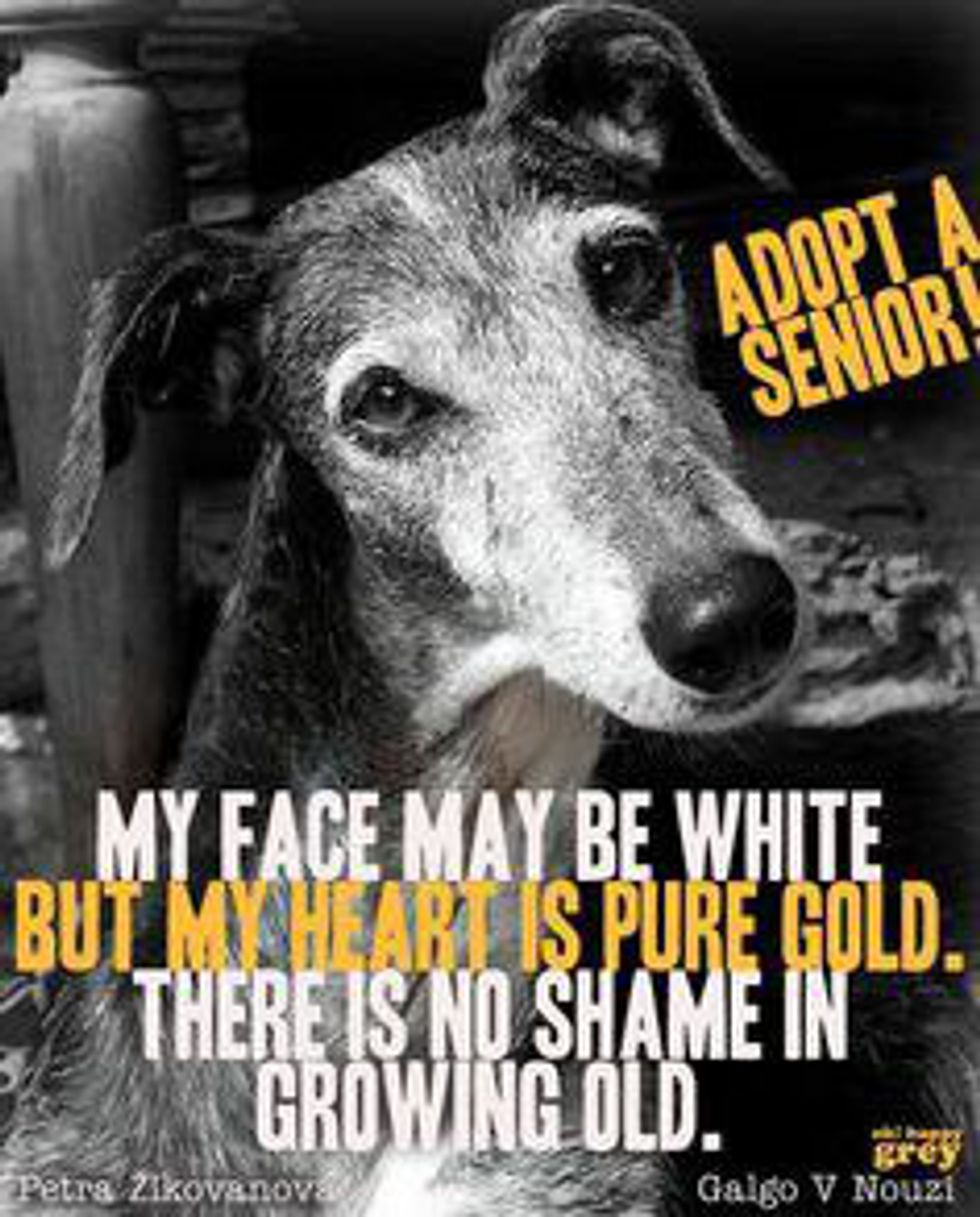 Test out the dog before you 100% commit...
Many shelters don't want their dogs going into the wrong environment, so they let you have "meet and greets" with the dog and some may even let you take them home for a few days to see how well it will fit into your lifestyle. The idea is to find these dogs a forever home that will love them, so if that isn't you, the shelter wants to know sooner rather than later so they can find the right one!
Brag all you want on social media...
People love a good "I went to the shelter and found my best friend waiting there for me!!" stories. So if you're all about the likes...and finding a loving best friend...adopt, don't shop.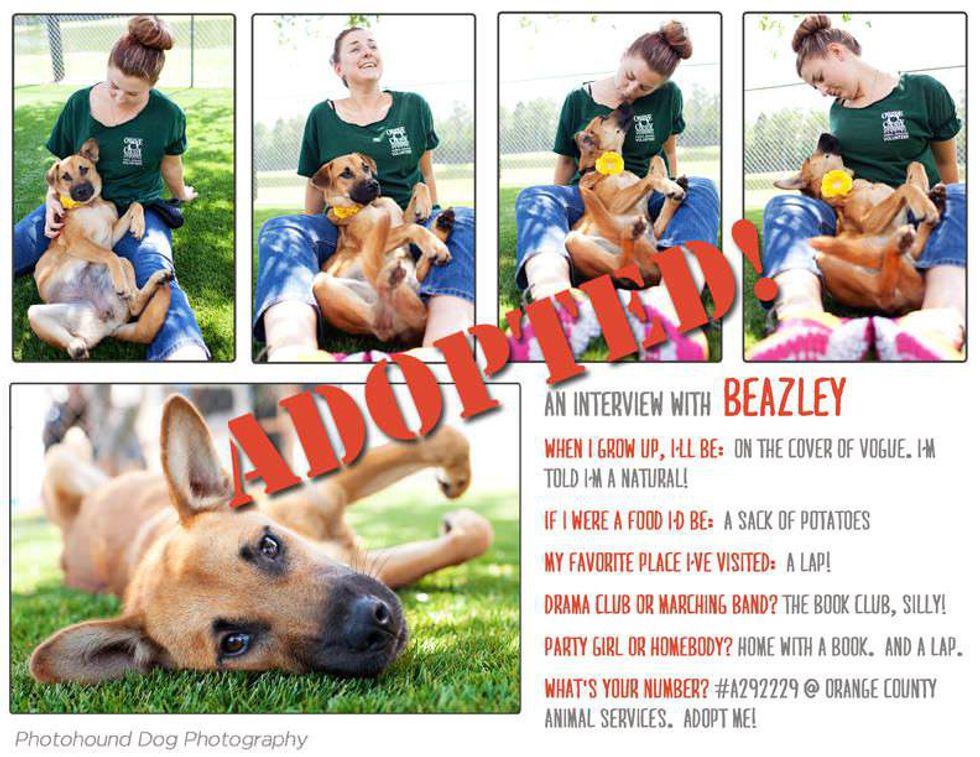 Adopting is the best way you can stop puppy mills...
Have you ever seen those devastating pictures of videos of a puppy mill? They breed the dogs like it's a factory, it's all about the profit and rarely about the dog. The puppies are coming from less-than-ideal facilities and are often troubled for that reason. So stop these places from even being in business!
When you adopt one dog, you're opening up a stop for another in need...
Shelters, as much as they want to help multiple dogs, only have so many spots open to dogs in need. By adopting one, you're giving room to another helpless dog who needs somewhere warm with attention and care. Adopting isn't just helping you or the dog you got, it's helping many others as well.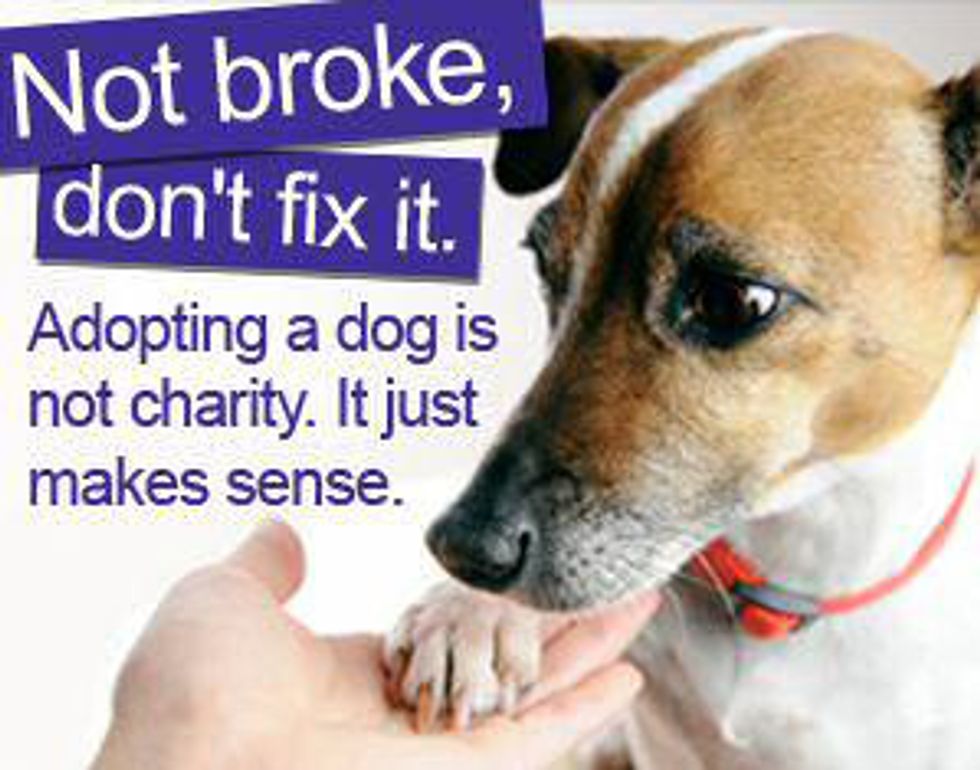 Form an unbreakable bond...
Adopting a dog who's been abused or abandoned is so incredibly fulfilling. This dog simply wants love and affection and for someone to return their unconditional love and companionship. They probably had a rough life and are ready for luxury and watching Netflix with you.
Explore multiple breeds in one place...
Designer dogs are soo 2010. Get the best of all the worlds with a "mutt" which...when you think about it...could be considered a designer dog. Not sure of the breed for you? You have multiple options in one place!

Save a life.
Unfortunately, as much as they don't want to, shelters sometimes have to euthanize dogs when the facilities become over-crowded. By adopting, you're probably saving that dog's life. They need a home, they want a home. They want to go home with you and live a happy life. And the shelter wants that too...but they need your help to do it.
BRB, crying and hoping all dogs get adopted.