We all love everything Disney, especially around the holidays. One of my favorite movies to watch for Halloween and Christmas is hands down, "The Nightmare Before Christmas." Jack and Sally's love story gives all of us some serious relationship goals. Sally is definitely one lucky lady and here are a few of the many reasons why!
---
1. He's ambitious.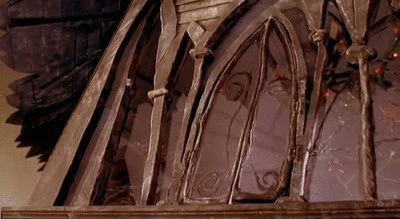 This is a man who knows what he wants. I mean the guy stole Christmas to fulfill his dream! Granted there was that whole kidnapping debacle, but let's not think about that.
2. He's a sharp dresser.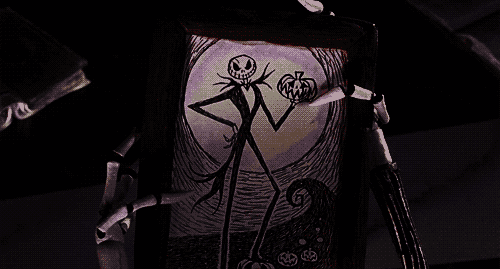 Just look at those outfits. How many guys have you dated who are that well put together all the time?
3. He's a King!

Seriously, this is a no-brainer. He's not a prince like those Disney boys; this man is a king in his own right, ladies. He doesn't need a lady to get his crown, and he doesn't pretentiously wear one around all the time.
4. He's a hero.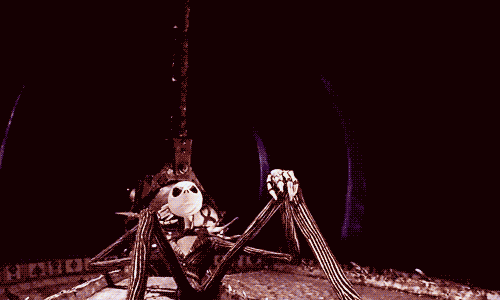 Not only did he save Sally and Sandy Claws, but he also saved Christmas, even if it was his fault in the first place. Don't forget he also took out Oogie Boogie in the process, saving children everywhere from nightmares.
5. His dog.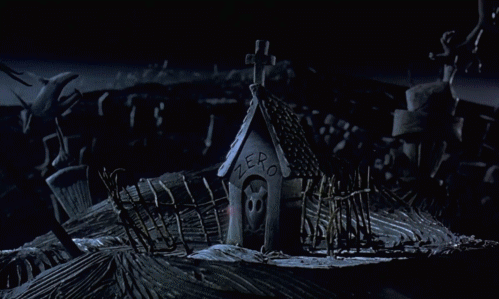 Don't lie, you know Zero is cute. He gives you some serious dog envy.
6. He knows how to throw a party.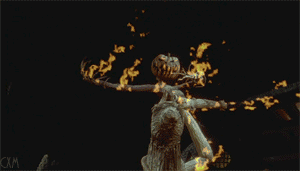 Look at that intro scene! Yassss everyone rejoice! The Pumpkin King is
here
to grace us all with his presence!
7. There is a Hot Topic collection with his face on it.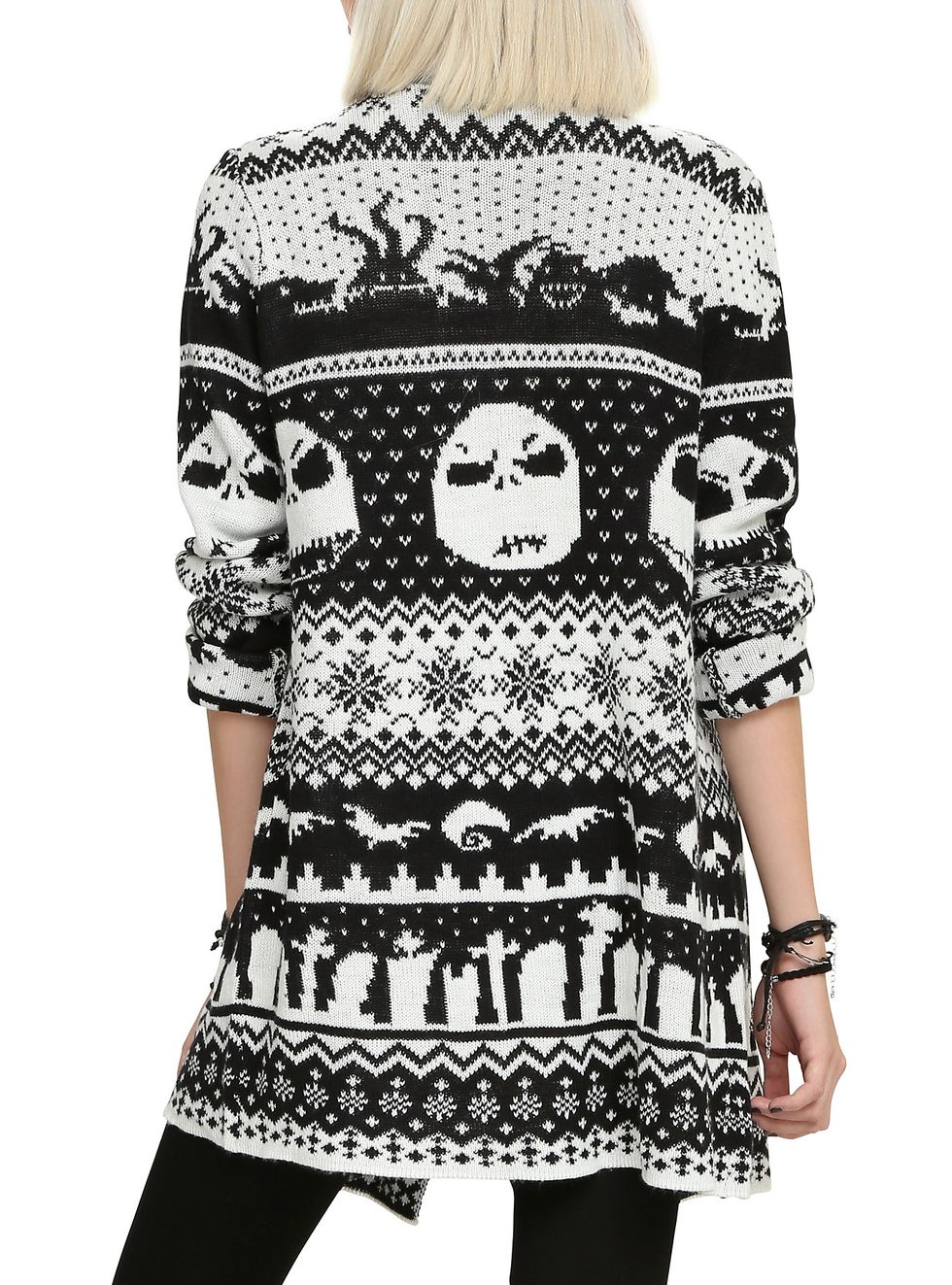 Hot Topic, which is already full of clothing featuring your favorite Disney characters, now has "The Nightmare Before Christmas." You can buy an entire wardrobe and accessories of a wide variety with Jack's face on it. Major plus, it won't be as weird as you putting your real man's name or picture on a shirt.
8. He can sing and act.
Danny Elfman really did Jack justice with those vocals.
9. He can admit when he is wrong.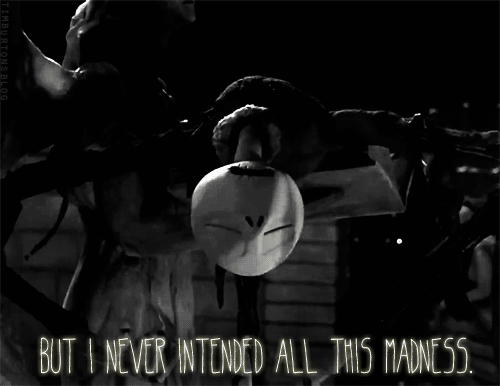 I think everyone can agree that we could all learn a thing or two from that.
10. He's intelligent.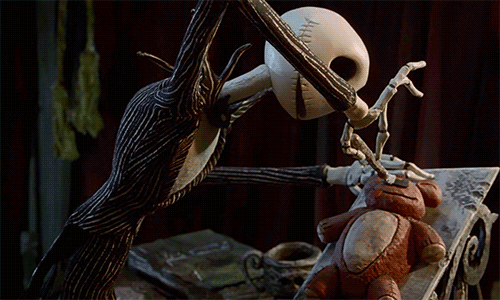 This isn't a man who would refuse to ask for direction, ladies. He assembled an entire science lab just to understand Christmas magic.
11. He knows how to delegate.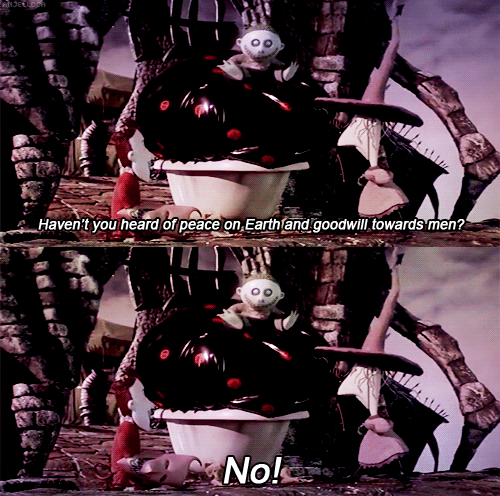 There is only so much Jack Skellington to go around. He didn't exactly make Christmas all by himself! He definitely couldn't go get Sandy Claws along with preparing for Christmas in two months time!
12. You wouldn't get bored.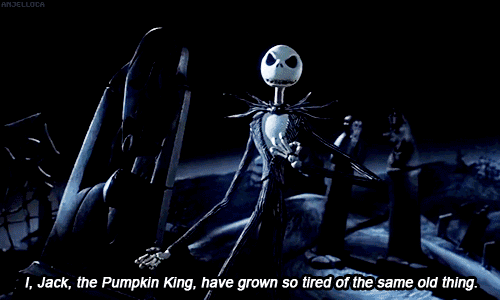 Jack knows when he needs a change. He also knows when it's time to throw that idea right out the window, thankfully.
13. He could scare away all of your crazy exes.



That guy who is still texting you six months after the fact? That won't last long with Jack!
14. He's loyal.
Seriously, don't mess with his friends. Just don't.
15. He will tell you how he feels.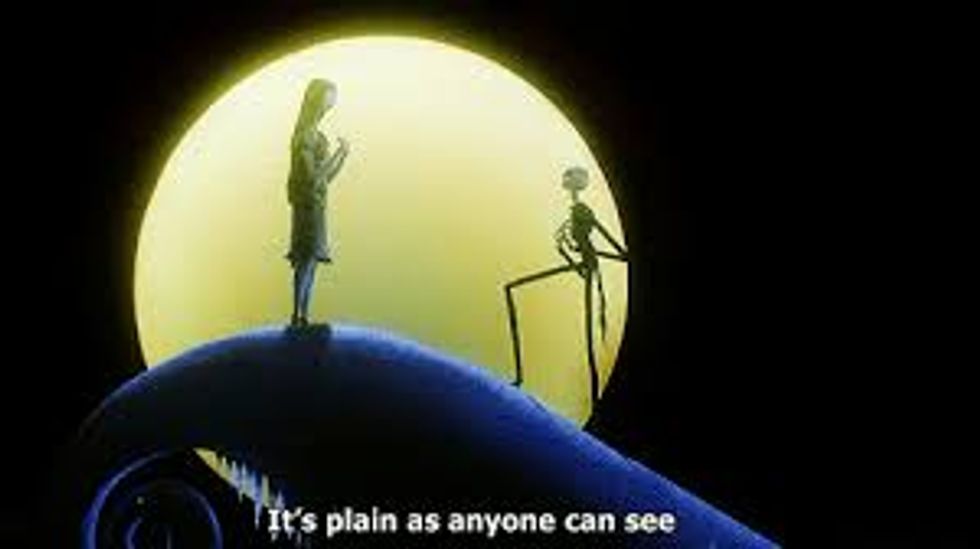 It took him a bit to catch up to what we already knew and kept poor Sally feeling defeated for no reason. When he finally realized it, he let Sally know how he felt as soon as he had the chance.
16. He's romantic.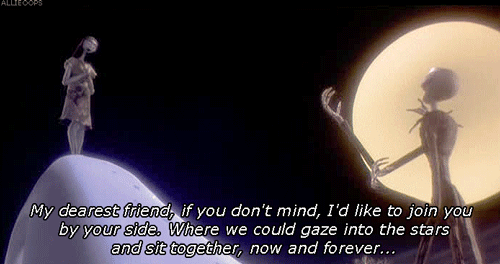 The man really has a way with words!
---
See some things missing? Comment below with your favorite things about Jack Skellington, Tim Burton and "The Nightmare Before Christmas!"
Have a safe and Happy Halloween everyone!