This past weekend, I went to a Rap festival called "Rolling Loud." Now, the plot twist to this is that I absolutely hate rap music. I could never get into the genre of music and I never understood how people could listen to it. However, my boyfriend absolutely loves rap music so I always hear it. When my boyfriend found out about the festival, there was no stopping him from wanting to go.
So, me being an amazing girlfriend, I bought us tickets. Not going to lie, I was extremely nervous to go to the festival. I knew that these festivals can get pretty crazy and I wasn't sure I could handle it. However, at the end of each day of the festival, I found myself having a great time! Not to mention that the festival grounds were absolutely beautiful!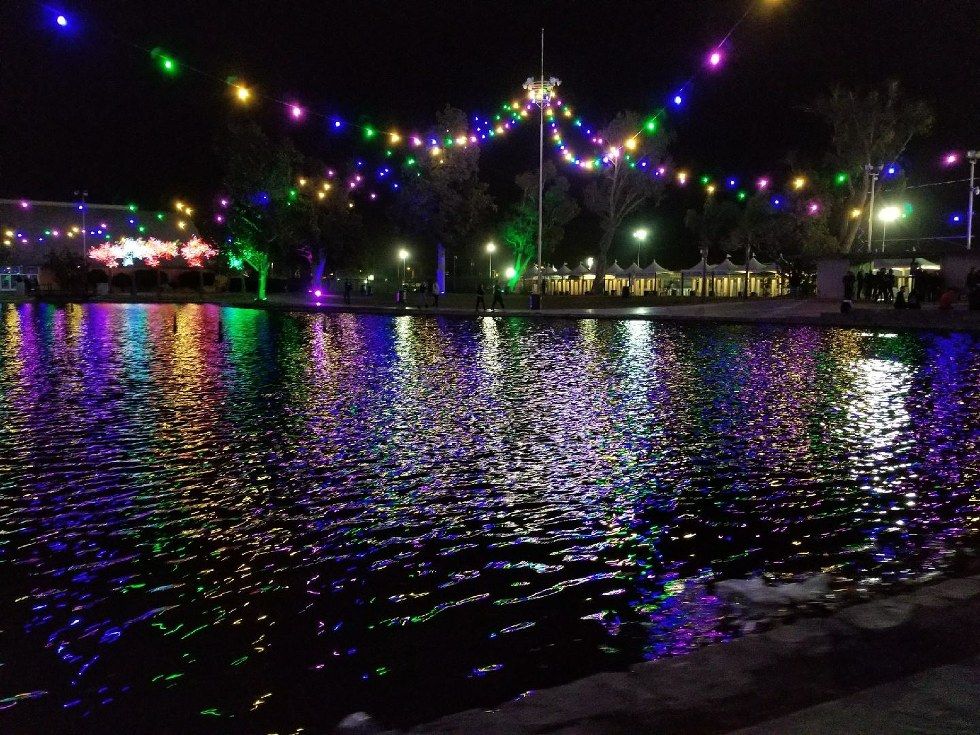 There were a lot of performers that I didn't know but on the first day of the festival, I got to see Jaden Smith, who was surprisingly not that bad. I had no idea that he was a rapper so when I saw him, I was a bit blown away. I also saw Lil Yachty, who wasn't my favorite but judging by the mosh pits in the crowd, he has some big fans.
I got to see Playboi Carti and Lil Uzi Vert which were probably my two favorite performers of day one. I didn't really know any of their songs but I recognized a few of them so I thought that was pretty cool. The headliner for day one was Schoolboy Q. I actually knew a few of his songs so I was pretty excited for him and he did not disappoint! He was an amazing closer to the night.
Day two, in my opinion, was way better than day one. I got to see Lil Pump, which I personally do not like, but my boyfriend really enjoyed him so that's always a plus. I also got to see Rae Sremmurd for the second time and Rich the Kid. Rae Sremmurd was pretty good. They performed two songs off of their new album that comes out in January which I thought was pretty cool, however, they did not perform as well as when I saw them over the summer. Nonetheless, it was still amazing to see them again. I had absolutely no idea who Rich the Kid was but he opened my perception to him and after he was done performing, I was a bit impressed.
Now, the person who really made day two awesome was Post Malone. I actually love Post Malone and he was probably the reason why I bought the tickets because I have been wanting to see him live for a while. HE KILLED IT! He went on stage and was absolute fire the entire time. He performed for about an hour but it literally felt like 10 minutes that's how great he was. I would rate him 100/10 and I would definitely go see him again!
I guess the sort of moral of this article is this: it doesn't matter if you hate a certain genre of music. If you give it a chance, the genre may change your perspective. Music speaks louder than words. If it wasn't for me giving rap music a chance, I would never have gotten to see Post Malone or the other performers. You'd be surprised how much better you'll like the music when it is live!
"Rolling Loud" was amazing and you guys better believe that I will be going again next year!