J. Cole vs. Drake
If you were to ask me to pick my favorite rapper, I would say "I really like J. Cole and Drake". But if I were to pick between the two, I might have one of the hardest choices any hip hop music fan can make. So let me ask you…J.Cole or Drake? Stuck?? Here's some points to consider if you had to pick!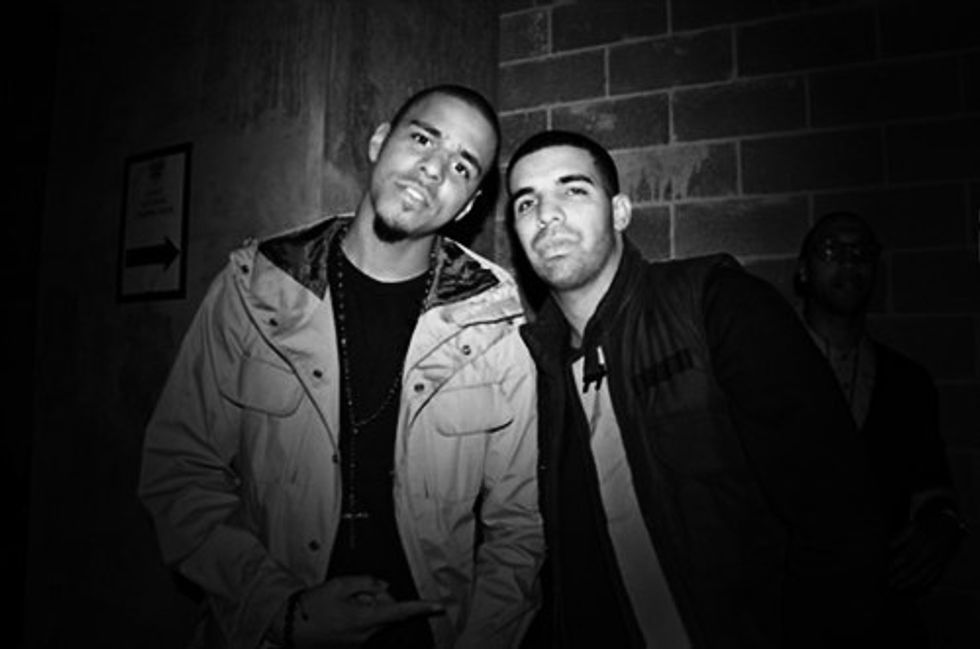 Image: https://www.autismspeaks.org/sites/default/files/docs/j-cole-drake-in-the-morning.jpg
Drake and J. Cole both have a poetic and emotional style that captures their audience in the rawness of their passion.
J. Cole is known for his music to be his own, no interludes or collaborations with others.
Drake can hold his own as a solo artist, but is also talented when working with other artists on his music or when featured.
They are both own their own record labels.
J. Cole has charity work in the Dreamville Foundation, the non-for-profit charity that he established.
Drake is the global ambassador for the Toronto Raptors and has his own alcohol line, named Virginia Black.
Drake has dappled in film and TV, starting his career on Degrassi and since making several cameos on other productions.
Both rappers have hometown pride that is featured in a lot of their music; Drake from Toronto and J. Cole from Fayetteville, NC.
J. Cole has had 5 Grammy nominations, but never won.
Drake has had 6 People Choice Award nominations, but never won.
J. Cole is worth about $15 million, while Drake is worth nearly 6 times as much.
Your basic Drake vs. J. Cole facts, laid out. Still can't decide? Listen to In the Morning to get the best of both worlds…you won't regret it.