If you're anything like me, the anticipation of seeing Mamma Mia: Here We Go Again has been KILLING you all summer. AND NOW IT'S FINALLY HERE. Between the musical stylings of ABBA, massive dance numbers, and Meryl Streep, the Mamma Mia franchise combines many of my favorite things. Now that I've finally gotten to witness the nostalgia-inducing, Go-Go boot wearing, immediate guilty pleasure of a sequel, what better way is there to celebrate than to rank its soundtrack based on nothing more than my personal opinions?! (Each song will be given a guilty pleasure ranking on a scale of 1--10 as that is really all I care about)
18. I Wonder
Listen, this song is cute but it wasn't super memorable for me. That's not to say I didn't enjoy it: I'd like to clarify that I love literally every song in this movie. This just doesn't come close to the likes of Dancing Queen or Honey, Honey for me.
Guilty Pleasure Meter: 5
17. The Day Before You Came
Okay, tbh this is only above 'I Wonder' because it gets Meryl points. I'm just not really vibing with it. I know 'vibes' aren't an accurate grading system, but neither is any of this tbh.
Guilty Pleasure Meter: 5.1
16. Andante, Andante
A nice, slow, smooth jam. Not my favorite (obvi), but still would willingly listen to it.
Guilty Pleasure Meter: 6
15. Kisses Of Fire
Another fun, light, and breezy song: just not as meaningful as some of the others.
Guilty Pleasure meter: 6

14. My Love, My Life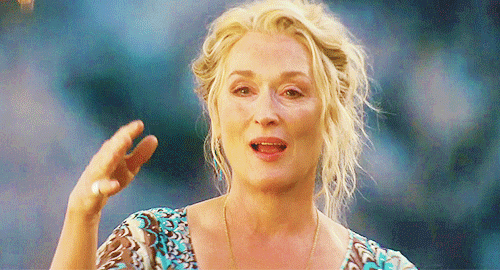 As mentioned pretty frequently in this article, I basically worship the ground Meryl Streep walks on. HOWEVER, while this song is touching, it wasn't as emotional for me as some of the other slower songs for me--i.e. I've Been Waiting For You. This may be a personal thing, idk, but it felt a little too forced for me.
Guilty Pleasure Meter: 6.5
13. One of Us
I like this song in its ability to summarize Sophie and Sky's relationship, but it doesn't stand out that much for me. I mean, with this soundtrack that's pretty difficult to do anyways.
Guilty Pleasure Meter: 6.65
12. Waterloo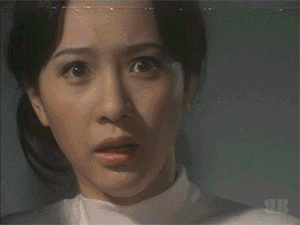 Honestly this song is peak ABBA. It needs no introduction. Its placement in the movie felt a little random, but I'd be lying if I said I didn't still like it.
Guilty Pleasure Meter: 7

11. When I Kissed the Teacher
While I was mildly confused by the beginning of this movie in general, this song is an undeniable BOP and I will listen it repeatedly for its catchiness alone.
Guilty Pleasure Meter: 7
10. Why Did It Have To Be Me
This one is SO FUN. Honestly I really, genuinely loved young Bill's character, and this song is where he really shines!
Guilty Pleasure Meter: 7
9. I've Been Waiting For You
This song is peak Amanda Seyfried: sweet, light, and moving. While Mamma Mia is probably better known for its more upbeat songs, this one is a really, really touching moment in the movie.
Guilty Pleasure Meter: 8
8. The Name of the Game
A. LADY. JAM. It's the anthem you didn't know you needed.
Guilty Pleasure Meter: 8
7. Knowing Me, Knowing You
It's not quite as upbeat as Angel Eyes or Dancing Queen or as emotional as I Have A Dream; in a soundtrack full of bangers, this one tends to get lost in the shuffle--which is a shame because it's great in its own right!
Guilty Pleasure Meter: 8
6. I Have A Dream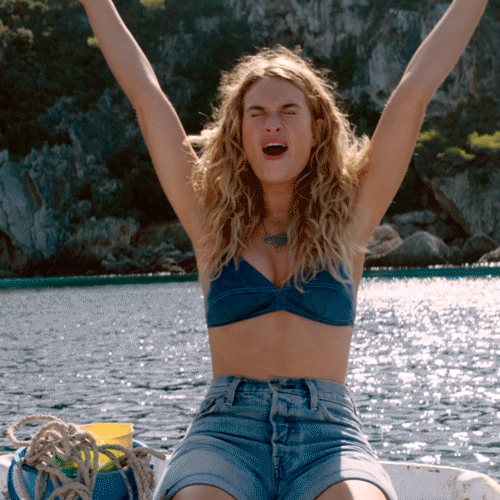 This one encapsulates everything you really need to know about Donna's character. It's all about her life philosophy and I think that's worth mentioning aside from its melodic, light feel.
Guilty Pleasure Meter: 9
5. Angel Eyes
This is definitely a windows-down, belt-for-the-heavens type of song. AND I LOVE EVERYTHING ABOUT IT. (It's the song I haven't stopped listening to since I saw it, if that's any indication of its catchiness)
Guilty Pleasure Meter: 9
4. Super Trouper
If this song doesn't make you want to start a girl band with your BFF's, then you don't deserve it.
Guilty Pleasure Meter: 9.99999
3. Fernando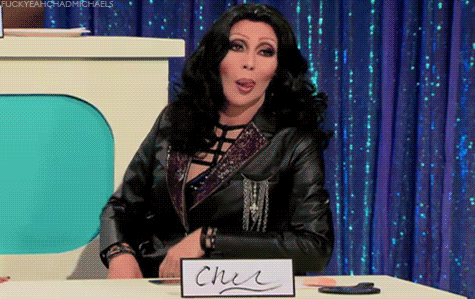 OKAY, slightly biased because I already loved this song, but like Cher didn't have to go THAT hard and she did. She did that for us. There WAS something in the air that night, and it gave us this banger.
Guilty Pleasure Meter: 10

2. Mamma Mia
Listen, it's the name of the movie for a reason. Loved it in the original, love it now. When Donna said "Yes, I've been broken hearted/ooooh, since the day we parted", I felt that.
Guilty Pleasure Meter: 11
1. Dancing Queen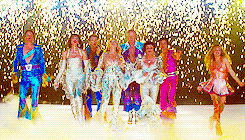 I don't think this one requires much of an explanation: JAM of the freakin' century. I will stan this song til the day I die. Young nd Sweet 5ever.
Guilty Pleasure Meter: 1000000000000000000000000000000000000