Hurricane season is upon us and with it brings daily afternoon showers to Walt Disney World. Luckily for you, sudden weather closures don't actually mean that your vacation will be ruined!
1. Indoor rides stay open in the rain.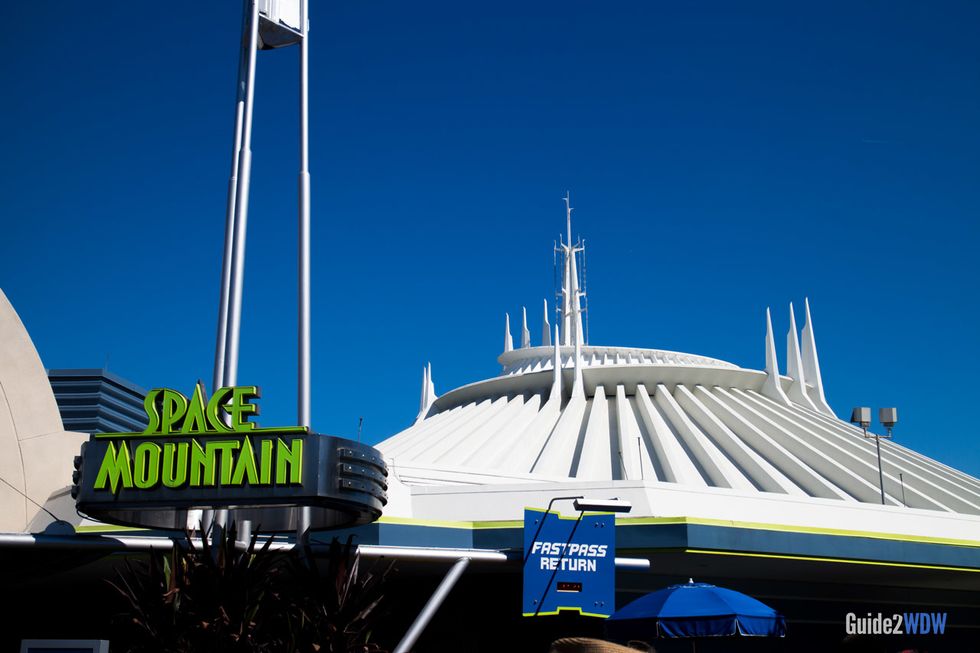 Only outdoor attractions have to close during intense summer storms. Which means that some of your favorites like Space Mountain, Haunted Mansion, Pirates of the Caribbean, and Flight of Passage all stay open, no matter the weather. Take advantage of the time when outdoor rides are closed to hit all the indoor rides. You can easily arrange your schedule so that as soon as the storm is over you can return to the outdoor rides that you missed.
2. It's not the rain, it's the lightning. And it's for your own safety.
Surprisingly, most outdoor Disney rides do not close because of rain; most often they close because of lightning in the immediate vicinity. And let's think. If there is lightning less than 5 miles away, is it really safe to be riding a metal car on a metal track? Probably not. Which is why Disney plays it safe and refrains from loading guests while the lightning is that close. However, this does mean that if it is only raining, many outdoor rides can still stay open. So you can try all your favorite rides with a new water feature!
3. Rainy Day Parade.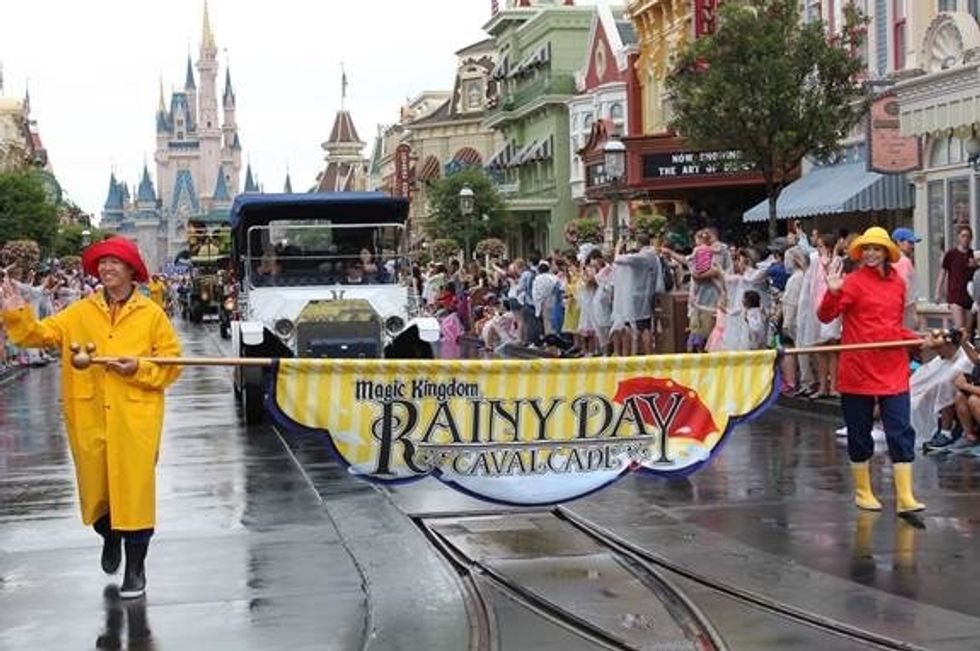 You may initially be disappointed to learn that the Festival of Fantasy Parade could be canceled due to excessive rain or lightning. That is until you get to see the Rainy Day Character Cavalcade. This show still features many of your favorite Disney characters from the Festival of Fantasy, but with a cute rainy day twist. The music is sure to get you to sing along as the performers dance in adorable rain jackets and umbrellas. You should consider yourself lucky to get to see this unique parade as it is only rarely performed.
4. You get try rides and shows you might have never seen before.
Maybe you're stuck in a crazy storm at Disney World and suddenly all the outdoor rides have closed temporarily. This is your chance to try some of the indoor attractions you may never have had the chance to visit in the past. Some really good options that are typically overlooked are the Carousel of Progress in Tomorrowland and Mickey's Philhar Magic in Fantasyland.
5. No, you won't lose your fastpasses.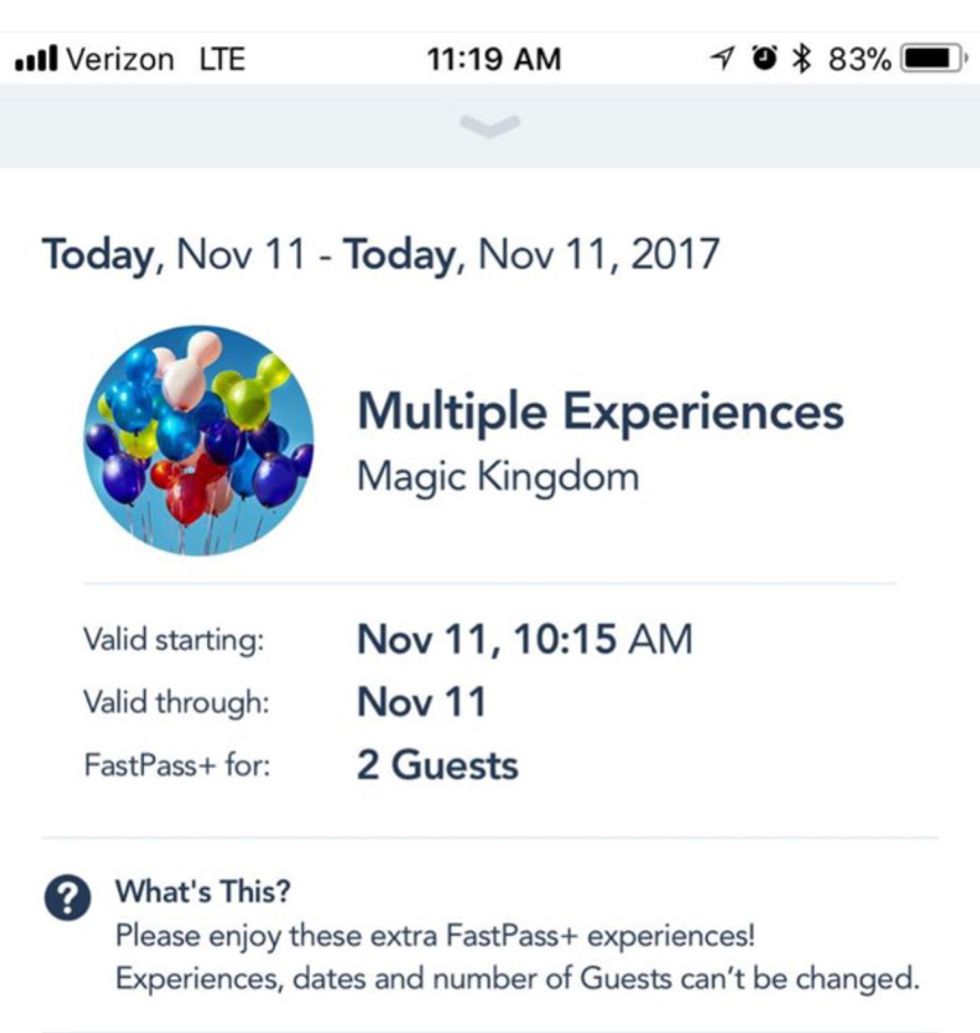 Let's say you have a fastpass scheduled for Splash Mountain for 3:45-4:45 but they have to close for lightning at 3:30 and have still not reopened by the time your fastpass time begins. No, you won't lose your fastpass. Instead, you will be issued something called a Multiple Experience fastpass. A Multiple Experience fastpass can be used from the time it is issued through the rest of that calendar day at the park you received it in. You can either use it for the ride you had initially booked, or for multiple other attractions in the park instead. What's awesome is that this all happens automatically. All you have to do is make your decision of where to use it and then scan your ticket or MagicBand like normal. So if Splash Mountain is closed for lightning during my fastpass time, I could decide to go ride Space Mountain right now instead. Or I could save my fastpass for later in the day when Splash reopens. Either way, no worries right?
6. Afternoon showers are perfect times for naps.
If it starts raining in the afternoon, take this opportunity to go back to your hotel for a quick nap. Then you will have more energy to stay in the park later that evening once the storms have ended and the lines are much shorter. You'll be dry, rested and refreshed for several more hours of fun!
So rainy weather and hurricane season does not mean your vacation is ruined! There are plenty of wonderful options for you when thunderstorms cause weather closures across property!