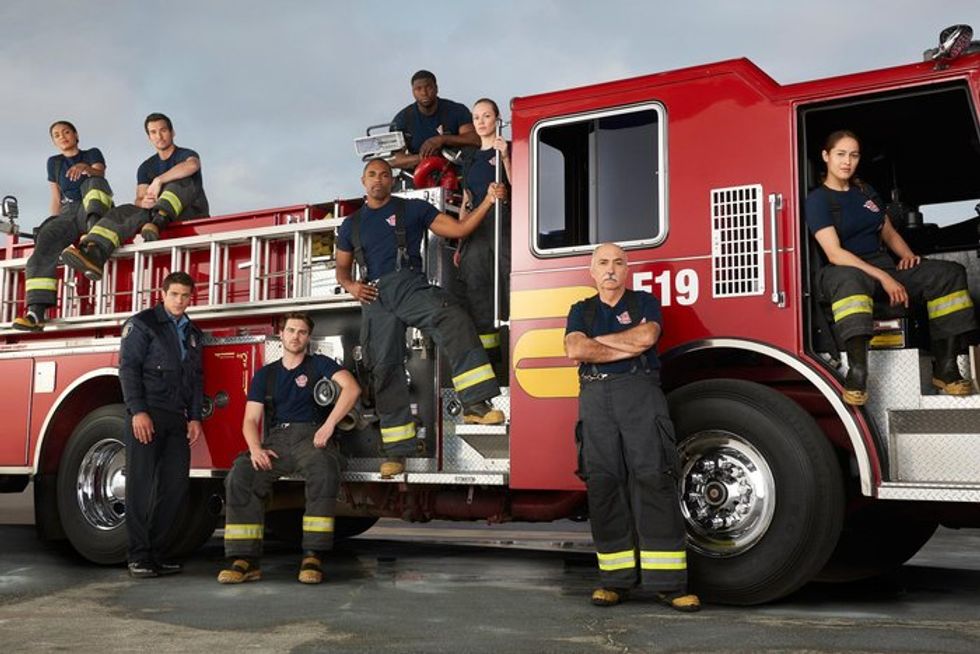 Station 19 aired last month on ABC. It comes on every Thursday at 9pm eastern time! It's seven episodes in now. You can probably tell that it's a firefighter show based on the picture and show title. It is the second spin-off of Grey's Anatomy (Private Practice being the first.) Chances are if you like Grey's Anatomy you could like this show too because you'll see some familiar faces in this show and it has about the same amount of drama! Station 19 is set to be one of the Seattle fire department stations that is about a block away from Grey Sloan Memorial Hospital (where Grey's Anatomy is based.) The protagonist is Andy Herrera, who is the daughter of Pruitt Herrera, the Captain at Station 19. The series follows the life of all the firefighters this fire station as they have quite a dangerous job but we also see how they live their lives outside of their job and how it affects them. Not only are they firefighters at the station but they are trained paramedics as well which is pretty cool!
I'm sure this series might not be the most accurate representation of a firefighter's daily job but remember that this is supposed to be a tv action-drama! We aren't all watching it for the accuracy but more for the drama. Take Grey's Anatomy or any other medical-drama tv show for instance. Not everything on there may be medically correct but we still watch for the drama at the end of the day. I don't know if Station 19 portrays what really happens at a fire station but I think it is probably cool to watch! I've never watched a firefighter show before this one so it's interesting to see.
I think the first few episodes have been great so far. I think seeing how this first season ends will allow me to decide if I'll keep watching or not. It's nice to see familiar faces from Grey's Anatomy like Meredith, Bailey and Ben and even familiar faces from past shows I've watched (@ Brenda Song haha)! What is interesting about Ben is that this is his second career change. On Grey's Anatomy he was first an anesthesiologist then a surgical-resident before he left the hospital. Now he is the rookie at Station 19. I think Andy is a great protagonist and I like to see that she is not the only female firefighter at her station. Andy is very strong, a great leader for the station and is a great daughter. She is afraid that her father doesn't see her full potential to be the new Captain of the station as he has to step down because of his health. Not to mention, she was romantically involved with the other candidate who is being considered for Captain at her station, Jack, so that makes things a little more complicated.
Now, I'll have you be the judge. I don't want to give too much more away about the show so I'll stop here! Will you start watching Station 19?!