We've officially been under quarantine, or shelter-in-place, or social distancing for about two to three weeks now. I have lost all concept of time, and I know I'm not the only one.
For most people, this means sleeping in, making TikToks, learning how to cook, watching Tiger King on Netflix, having glitchy meetings on Zoom and Houseparty, drinking, eating and getting orders from delivery apps, and wondering if this is going to end soon, or if this is actually the apocalypse. Oh, and washing your hands, which we really shouldn't need to be reminded to do, but desperate times call for desperate actions.
But these aren't the only things you can do while social distancing. I've found myself doing a lot of other things to keep myself busy and not depressed. And now I am going to share them with you. Here are ten things you might not have done yet while quarantined.
1. Playing around with Instagram filters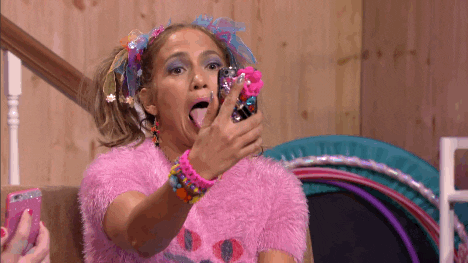 Giphy
It seems like Instagram just adds a bunch of new filters daily, and I want to try them all. When I was still back at college two weeks ago and didn't have access to TV, I spent at least an hour trying out eight filters, and uploading a few of them to my story. These results are in available in the highlights entitled "Me" and "Stay home 2020" on my Instagram page, right here, if you want to look at them.
2. Binging Bravo shows on Hulu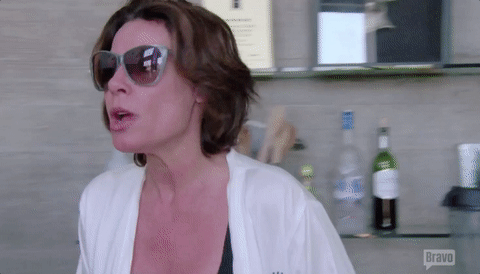 Giphy
Look, Netflix is great. It has Tiger King. But Hulu is even better. Because it has a ton of Bravo shows. The first thing I did when I got back to Connecticut from college is binge season 6 of Top Chef, and it was awesome. We all need distractions, and there's no better distraction than watching Ramona Singer or Lisa Rinna's crazy asses, or watching Stassi Schroeder freak out on her birthday, or watching Padma Lakshmi tear into aspiring chefs. However, Bravo isn't just the only thing I'm binging right now. I'm also watching Drag Race and catching up on Batwoman.
3. Doing ab workouts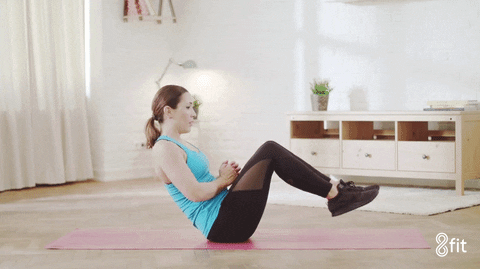 Giphy
Even if we might not be allowed to go to the beach this summer, that doesn't mean we can't still get a summer body or a six-pack. Ab exercises are a great way to pass time, a great way to work off all the chips and alcohol, and they leave you in the least amount of pain afterwards. Even if its just doing a set of mountain climbers before you go to bed, it'll help a lot. You don't have to go to a gym or have equipment to do most ab exercises, as well, so there's really no excuse for not doing some of them. Personally, I've been doing a lot of oblique and lower ab exercises, since those are areas that are difficult to target.
4. Watching online drag shows
Since concerts and performances are cancelled, many celebrity singers have started doing livestreams of concerts from their homes. What a lot of people don't know is that drag queens are doing the same thing. They are being hit really hard, since all the bars are closed and they have to work more stops than famous singers do. So many of them are doing shows on Instagram live, and putting links to places you can tip them. Last week, I watched Aquaria do a ninety minute Lady Gaga set, complete with lamps, and it was amazing. StageIt is also hosting many half hour drag performers through April, and tickets are only ten bucks, so you might as well check it out.
5. Binging YouTube videos, channel by channel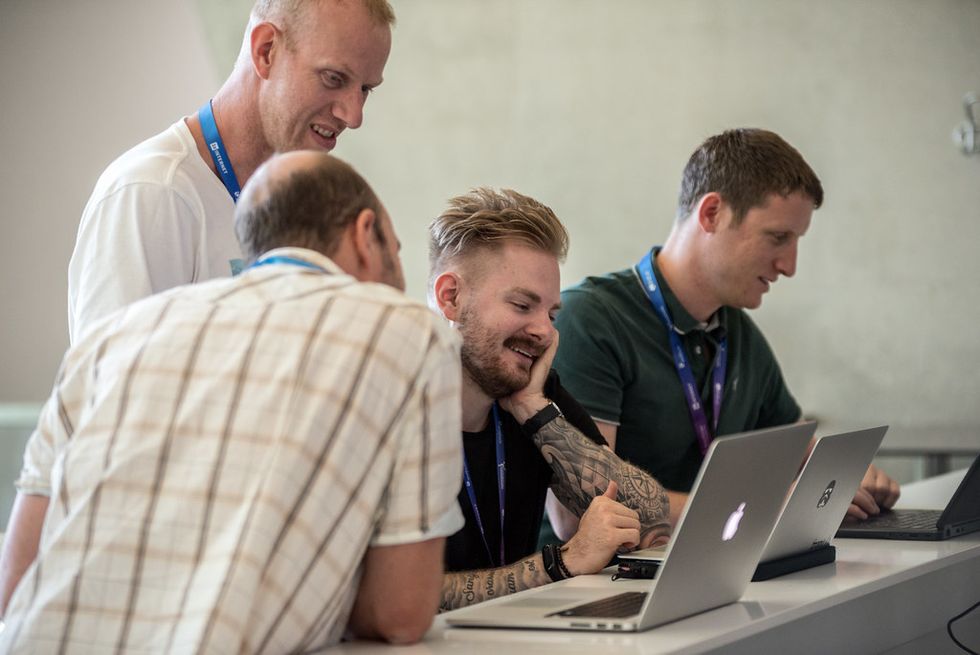 We've all gotten lost in YouTube holes, but this is a more productive way to do it. It's like Netflix, but on YouTube. Go to one of your favorite channels, and just watch all the new videos you might have missed. Or relive some of your old favorites. Then do the same with another channel. Or just watch cat videos, I mean, that's what the Internet is for anyway.
6. Having one-woman dance parties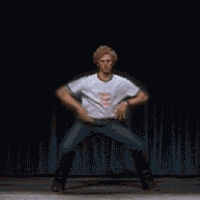 Giphy
We're in depressing times, and we need something to lift us up and make us feel happy. Dancing to music, even for a little bit, is a great solution. Plus, it's fun to dance in your bedroom alone. I personally recommend these songs, "Lose Control," by Missy Elliott, "Burning Up," by Madonna, "React," by The Pussycat Dolls, "Applause," by Lady Gaga, "Miss Me More," by Kelsea Ballerini, "Break Up (Bye Bye)," by The Frock Destroyers, "Something New," by Girls Aloud, "Kill The Lights," by Alex Newell, Jess Glynne, and Nile Rodgers, "Why Don't You Love Me," by Beyonce, Dua Lipa's new album, and anything by Taylor Swift, even the sad songs.
7. Ranking things
We all love a good list, or at least I do. So why not spend time ranking all your favorite things. I've ranked seasons of TV shows, songs by my favorite artists, Ben & Jerry's flavors. Going back and thinking about what actually is the best takes a lot of time, especially since you have to do some research to really finalize your list.
8. Try out local restaurants on delivery apps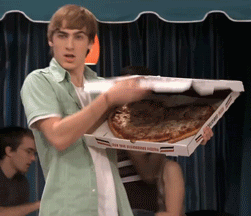 I know I mentioned ordering food from delivery apps in my intro, but don't use them to order McDonald's and Wendy's. They have enough money. Use them to support your local restaurants, and try places you haven't tried before.
9. Spring cleaning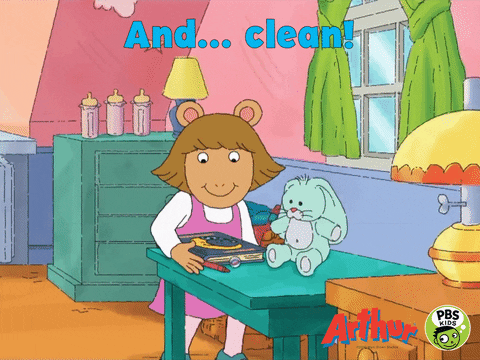 Giphy
It is technically springtime, although it doesn't feel like it. So might as well do some spring cleaning. You'd be surprised how much time you can spend just going through your closets and trying to figure out what you want to get rid of. Also, you can put the stuff you don't want on eBay. Chances are, someone will buy them.
10. Listening to podcasts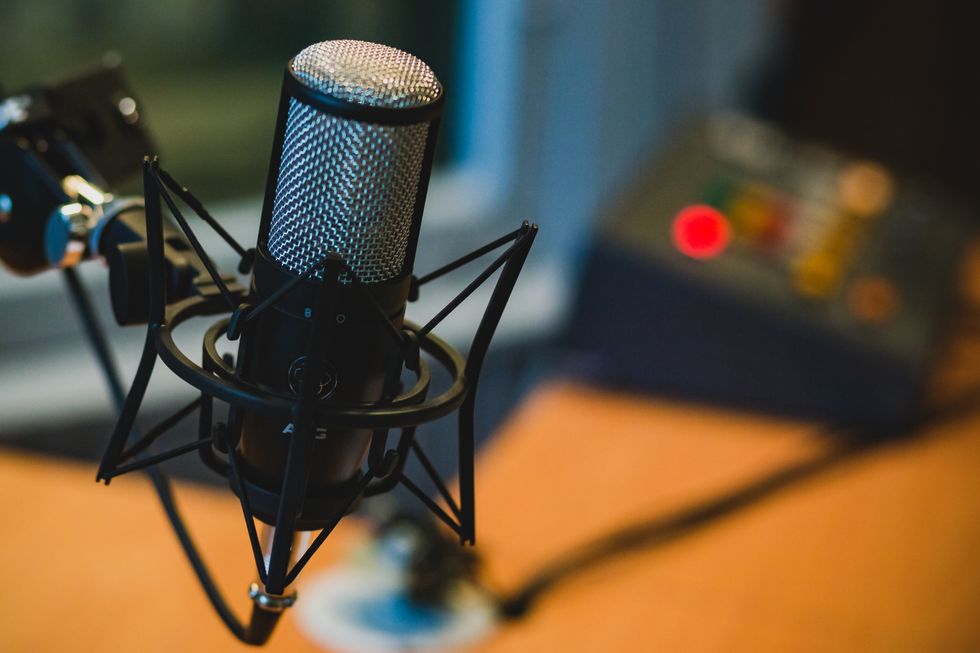 Okay, so I do this whether I'm quarantined or not. But this is a great way to pass the time. So many podcasts are really long, and/or have a ton of available old episodes. Also, since it's easy to podcast while self-quarantining, many have not got on hiatus. I have a post on my blog about the best podcasts to listen to while self-quarantining here, if you want some recommendations from an expert.