Working at the most magical place on Earth is an experience like no other. There are little Cast Member things that just tend to stick with us. Sometimes, your Disney side can't be masked. If you're a former Cast Member, you might find yourself slipping into these 17 things that you just can't help from doing.
1. When you see a little kid at work
"Oh my goodness, hi princess! I didn't know we were expecting royalty today. I love your dress!" *gets down on to their level and continues chatting with them*
.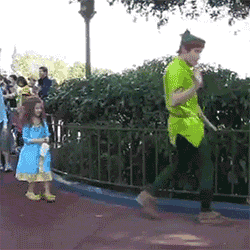 Sometimes, you just can't help the cuteness. A little weird, a little extra, but hey nothing wrong with making a kid's day in the real world. It's in your blood and you're not sorry about it.
2. When you make a "Safe D begins with me" joke, but you forget your friends back home don't get it
"Josh! Don't jump off of that, Safe D does not begin with you!"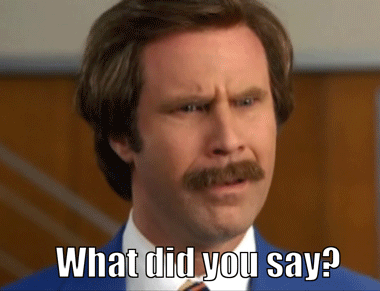 You think you are being hilarious, however, your friends back home have no idea what the Four Keys are. Your Cast Member friends would crack up over a Safe D joke. You got pretty accustomed to sliding them into your daily conversations.
Sometimes you forget that it's just not funny if you haven't gone through Welcome to Operations training. Don't even get me started about accidentally making a safe lifting with Andy joke. You have a tendency to laugh at yourself as you flashback to some of the best memories of your life.
3. Your mind will form hidden Mickeys from literally anything
"GUYS, GUYS, GUYS, LOOK".
Confused friend: "...what?".
"IT'S A HIDDEN MICKEY... IN MY SALAD!".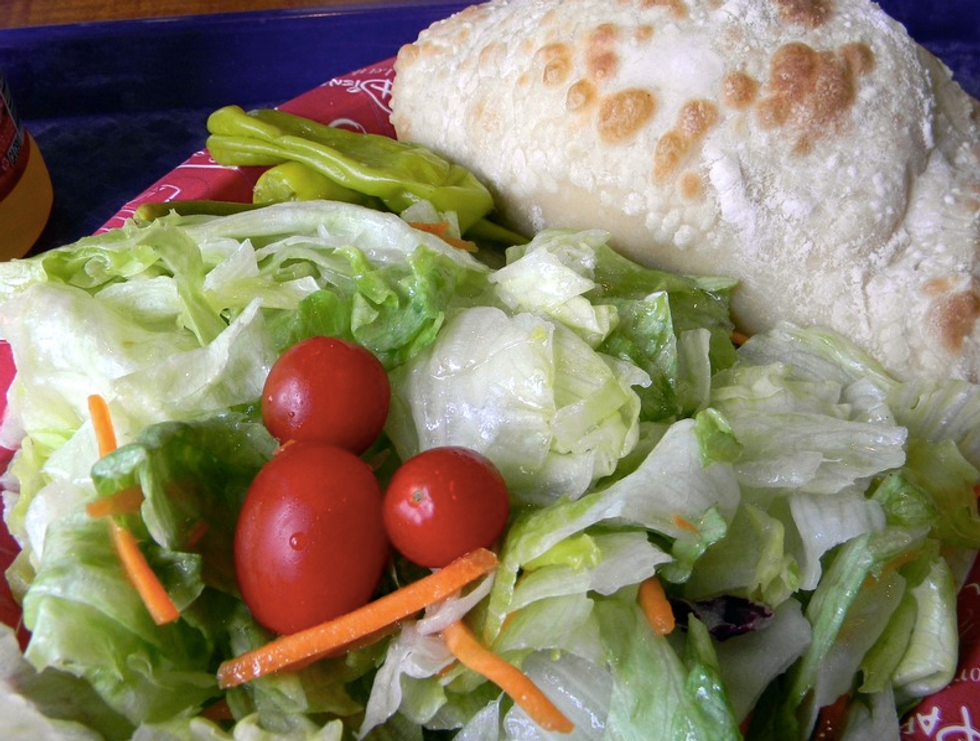 You get way too excited over three circles coming together, but it reminds you of your life as a Cast Member. Oh, the days that you would spend pointing out hidden Mickey's to guests as they got overly excited. You want to go back to them more than anything.
4. When you try to make plans for a date
"So we could like hit up Studios for a little and maybe make it to Magic for the fireworks? I'll make us some FastPasses if you... wait... uh...?".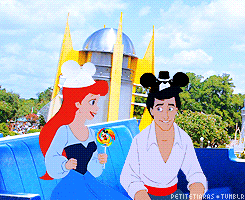 Dinner and a movie just don't cut it when you're so used to hyping up kicking their butt at Toy Story Mania, then cuddling in their arms before Happily Ever After. It's honestly so hard to go on dates in the real world because you know it's never going to compare to those effortless first Cast Member ones.
5. When you order Starbucks
"What do you mean they're not going to randomly write Princess Dana on my cup? Wow, sad".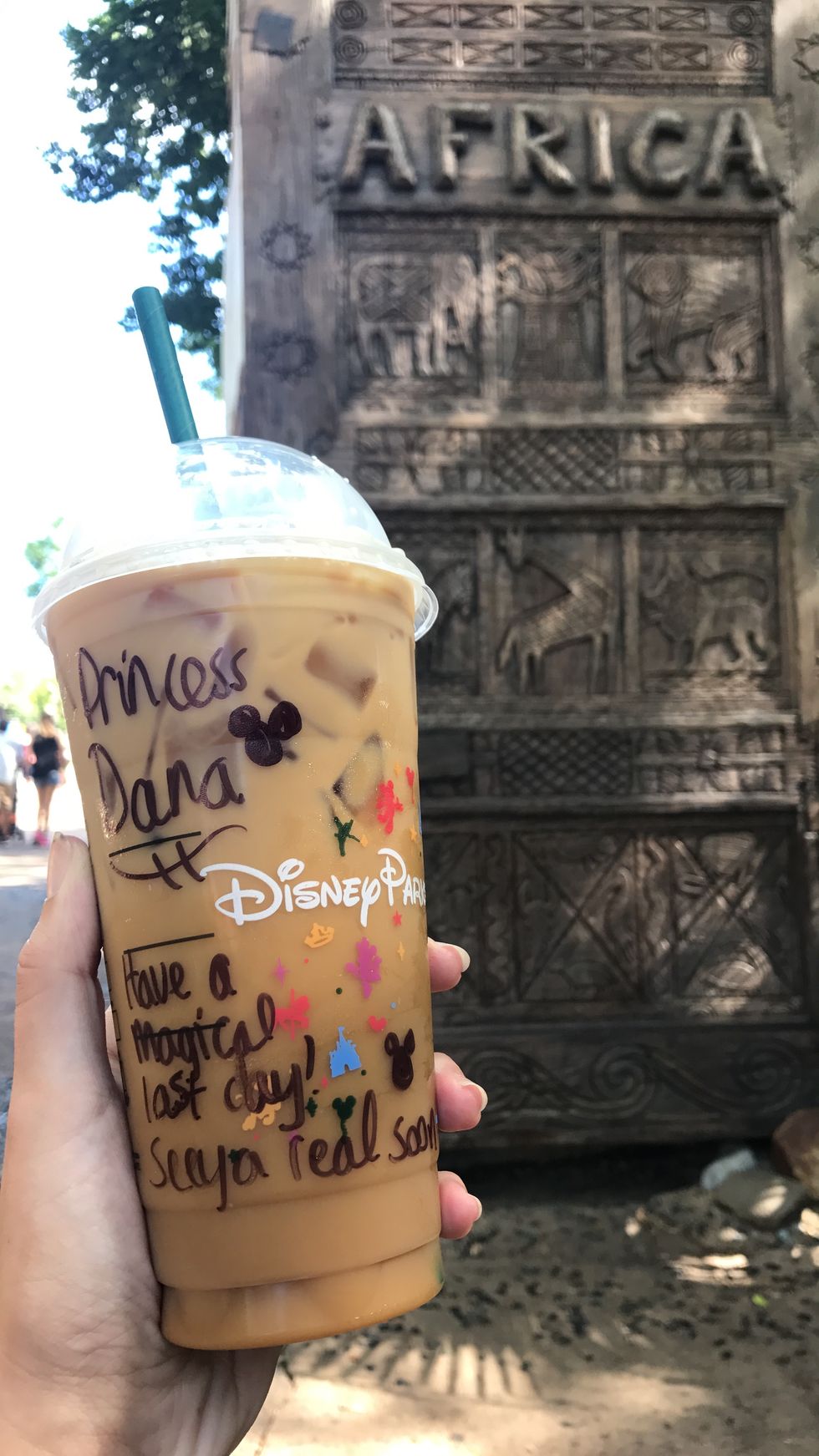 You might not realize just how much it made your whole day when the Main Street Barista would write something magical on your cute park cup. The real world Starbucks run just doesn't do it like Disney does.
6. When you see a Disney Parks commercial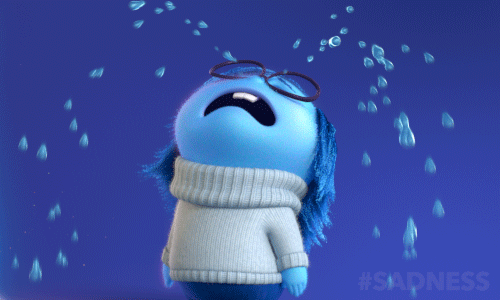 The world pauses for a hot second. Your head pops up from whatever you were doing. Sobs, just instant sobs with no explanation as your heart aches from how much you miss being a part of the magic

7. When you talk about your performer friends
"So my friend whose friends with Goofy is hanging out with Prince Charming today for limited time magic".
Friend: "What are you even saying?".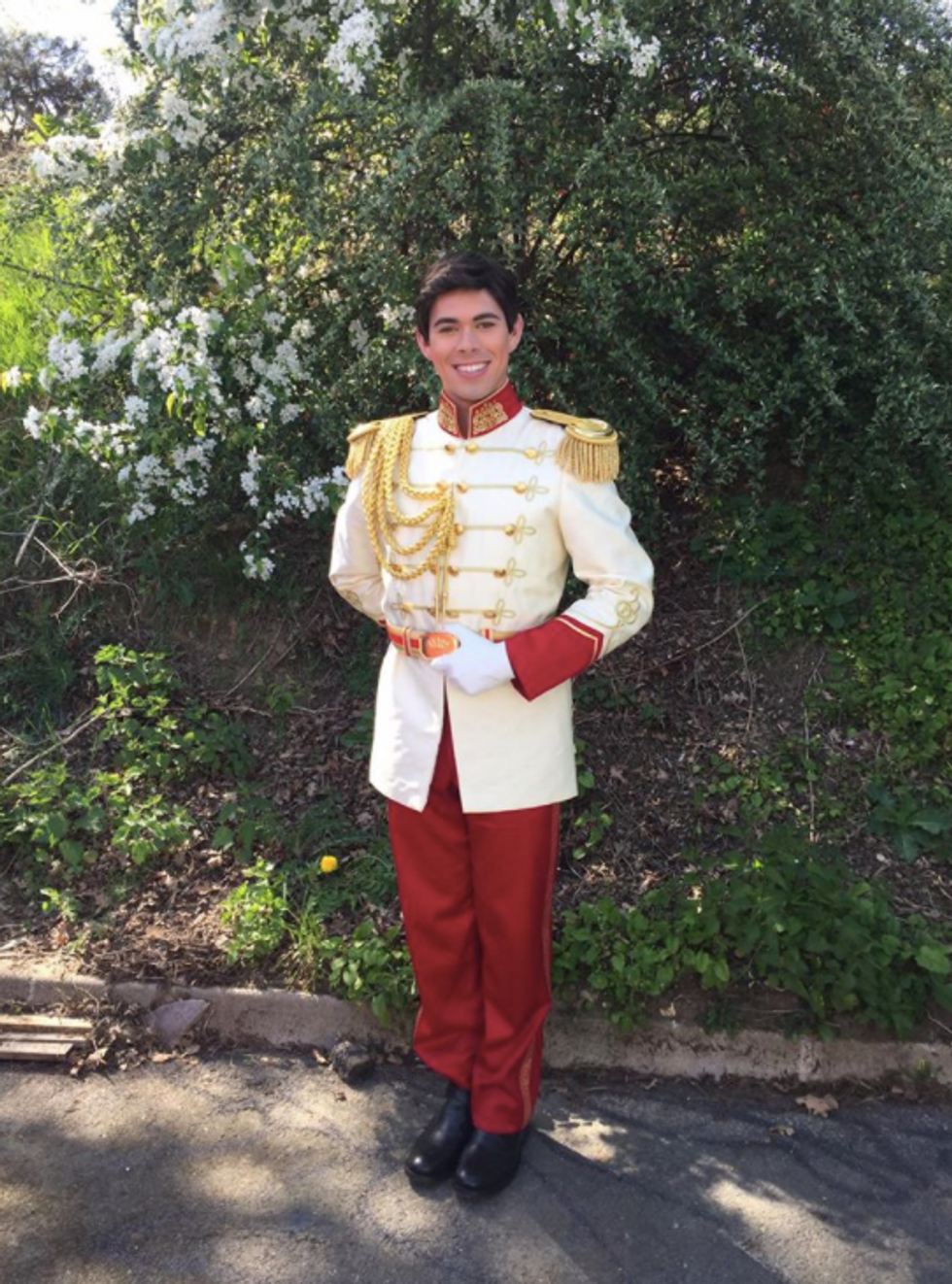 We will never blow the magic.. ever, but we also get some really confused looks explaining whose friends with who. It's second nature, we can't help it. It just sounds wrong to us any other way.

8. When you give directions
*uses full hand* "It's going to be all the way down the hall to the right".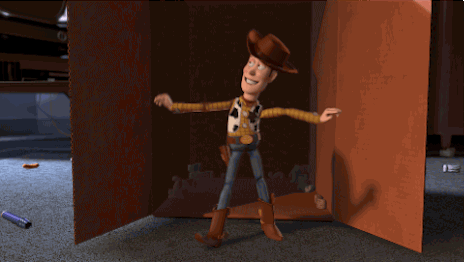 You're always going to use your Cast Member ways to get people where they need to go. You're always going to exaggerate certain words. You're always going to be as clear and concise as possible. Four Keys for life.
9. You wouldn't dare point to anything without using two fingers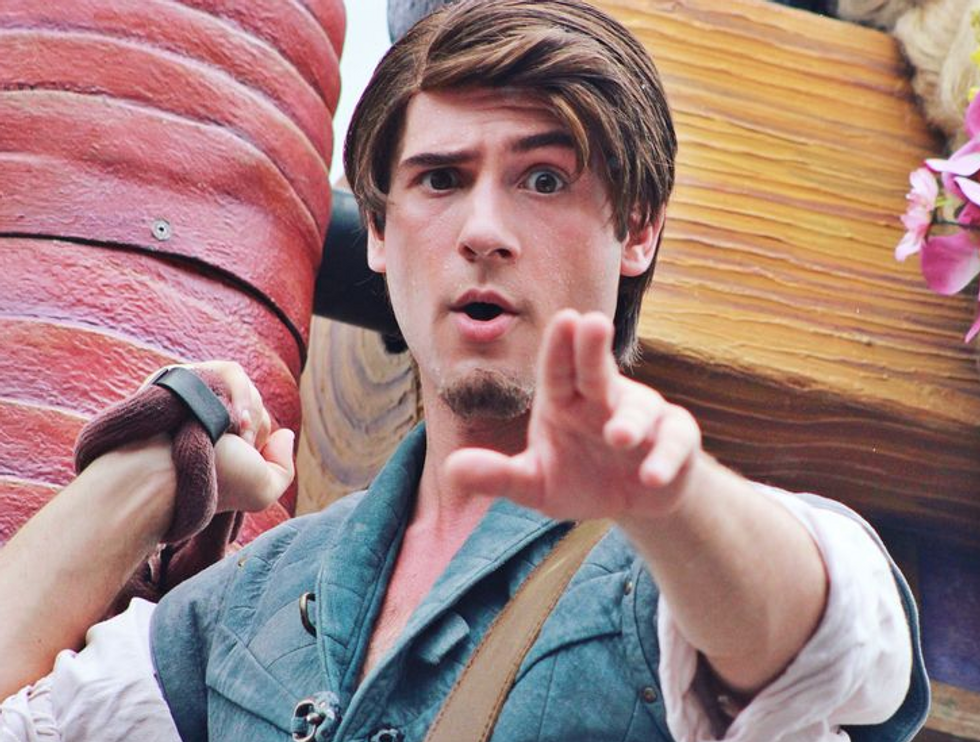 It just feels wrong, okay? Walt taught us better than that. Two figures are way less rude then one. It makes total sense.
10. When you talk about Disney things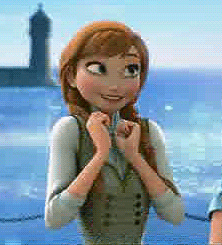 Your heart fills with excitement, your eyes widen and the biggest smile stretches across your lips. For just a second, magic floats through your veins again. You miss it more and more every day.

11. When you use Disney language for non-Disney life
"Oh man, everything went 101, I hope I can get an ER, I'll check backstage".
Coworker: "Uh? what?".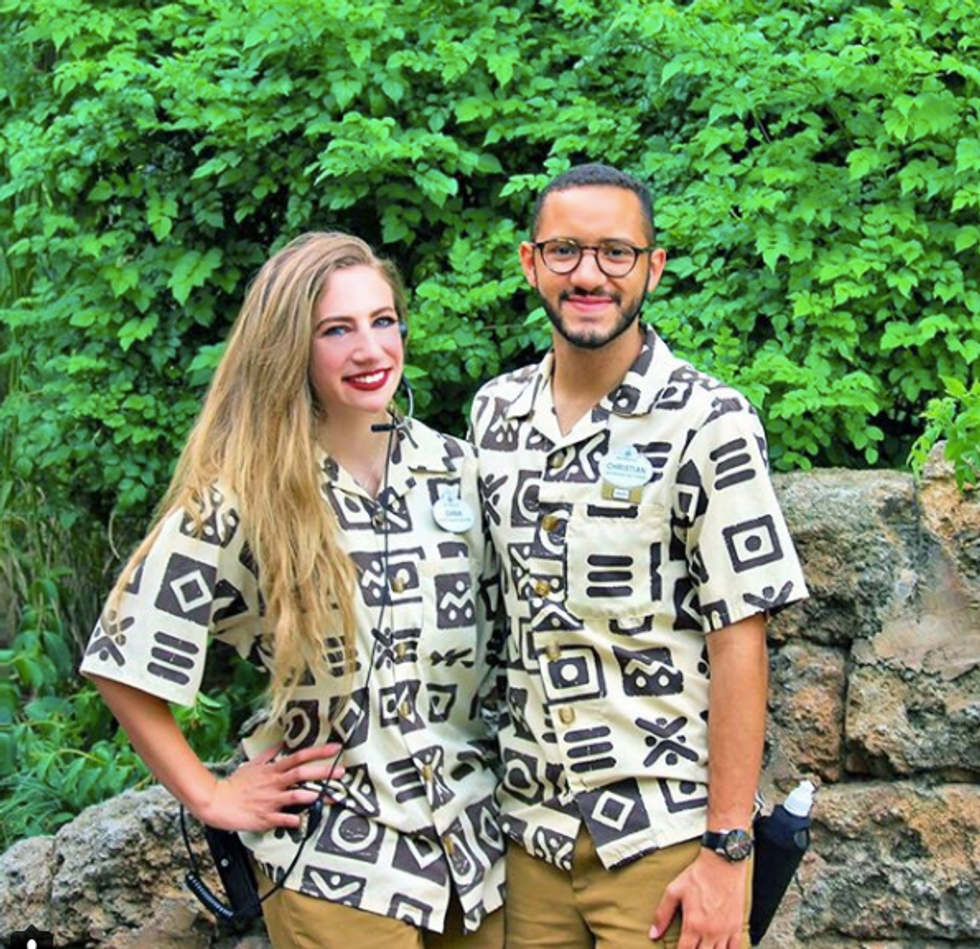 We actually do speak another language sometimes, and sometimes we forget that it's not so common in the real world.
12. You overuse the world magical.. a lot.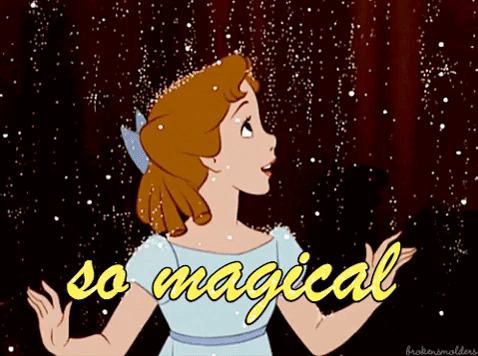 Landed a job interview? Magic. Had an amazing New Year's Eve? Magical. Trip and spill your coffee all over your new suede shoes...sarcastically magical.
13. When you see fireworks in the real world
"Okay, what? It's Fourth of July, where is the panoramic finale? There's no music?". *plays Wishes soundtrack* *cries*.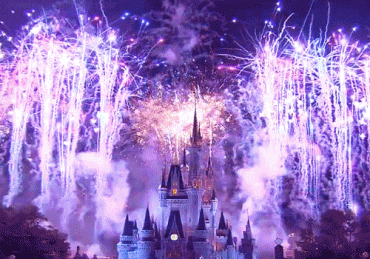 Sometimes the real world just doesn't exceed your expectations. Nothing beats a Disney firework show, it just doesn't compare. Call us firework snobs, but we know the ins and outs behind a good show.
14. When someone asks what our favorite country is
"I really love Morocco, just the whole vibe is so cool".
Friend: "You've been?".
"Yes! In Epcot".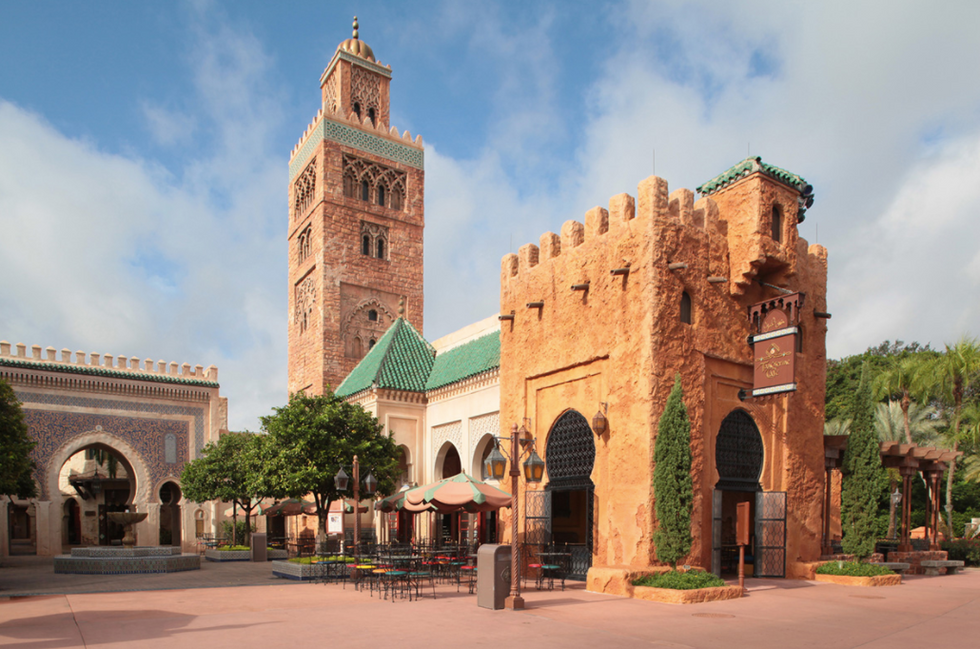 Same thing, right?
15. When you talk about your Cast Member friends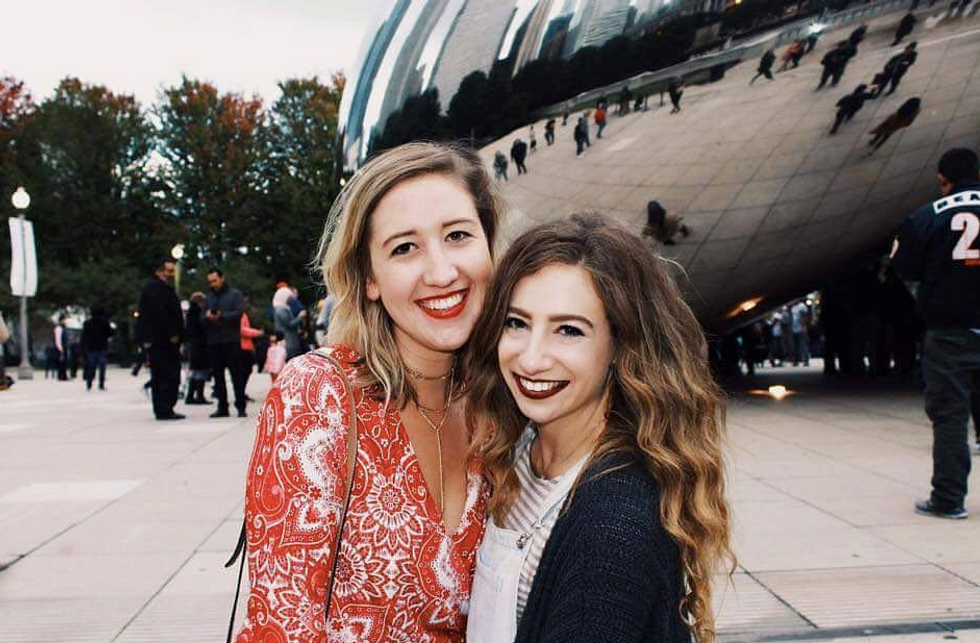 You don't find it unusual that you literally know someone in every country, every state, anywhere you can think of-- odds are you know someone who lives there. You meet A LOT of people, from A LOT of different places while you work for the Mouse. You can't deny that it's the coolest thing ever.

16. When someone asks you to help them book a Walt Disney World Vacation.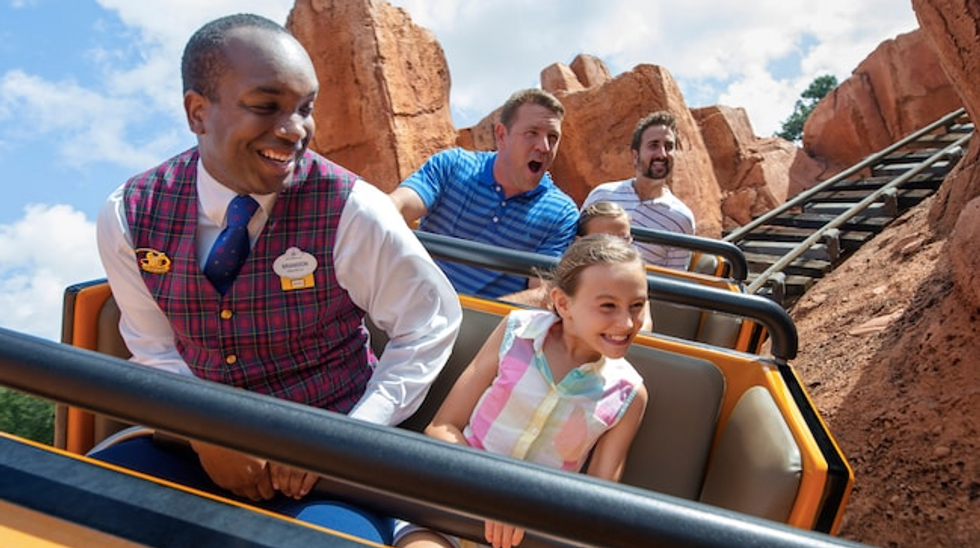 You actually turn into a VIP Tour Guide. You know every square inch, you've eaten at every single restaurant, rode every single ride. It becomes your set goal to help them plan the absolute best vacation of their lives.
Your heart pounces as you set them up with the My Disney Experience app. You score them the best of the best FastPasses using your old tips and tricks and you couldn't be happier for the magic they are about to witness.
17. When you book a trip back
Pixie dust RUNS through your limbs. You see those purple road signs for the first time in forever. You may or may not actually shed a tear as they welcome you home. You walk into the park, reunite with all your old friends and you twirl right back into your old cast member self.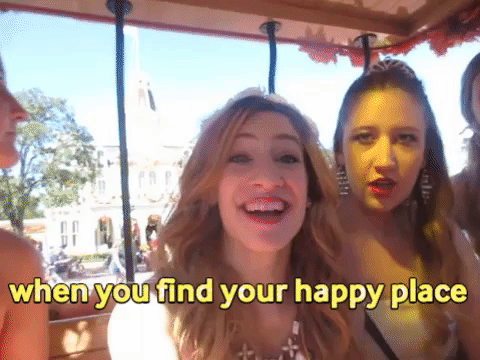 If you're like me, you know that this is where you are meant to be. You are willing to do whatever it takes to come back home. Leaving never gets easier.
With a little faith, trust and the courage to pursue, your dream will come true if you just keep on believing. It might not be now, but don't get discouraged. Once a Cast Member, always a Cast Member. If your dream is to work for Disney's Marketing and/or Social Media team and maybe one day write for Disney's Park Blog, or whatever it is, "take that dream with you-- where ever you may go".