It's finally October which means that it's time for Fall, including pumpkins, changing leaves, apple picking, pumpkin spice flavored everything and so much more.
A yearly fall tradition that we have in my family is painting pumpkins. The whole family gets together with their carefully selected pumpkins to create some of the most creative Halloween decorations ever.
Since it is just the beginning of fall, I thought that I would share with you a few different ways that we came up with this year that you can use to pumpkin spice up your decorations.
1. Go ghostly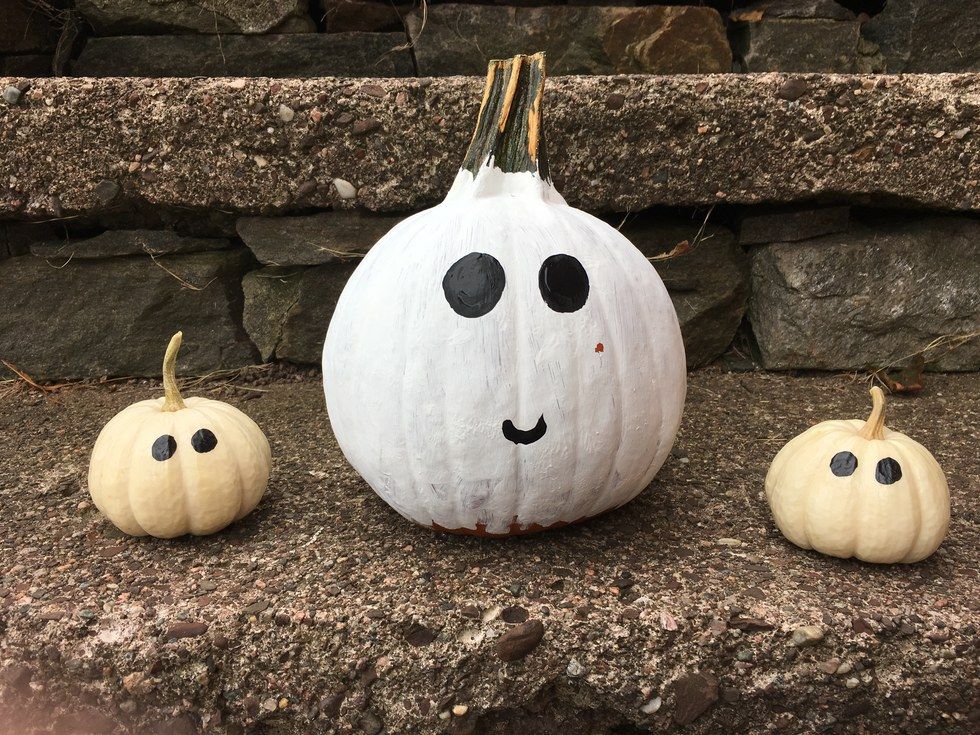 Nothing screams Halloween more than a ghost. Not only are they cute, but they are also perfect for the person that may not be as confident in their artistic talents. That being said, they can be as simple as a white pumpkin with two black eyes, or, for those that are up for a challenge, a detailed ghost that could be straight out of a horror movie!

2. Do the 'Monster Mash'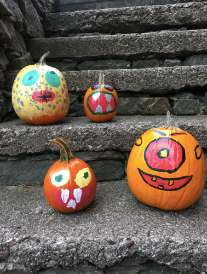 Everyone can appreciate a scary monster, especially around Halloween. Monster painted pumpkins are a perfect scary addition to your fall decorations. To add an extra scare factor, use glow in the dark paint to make your monsters jump out and give your trick-or-treaters a good, old fashioned Halloween scare!
3. Make a statement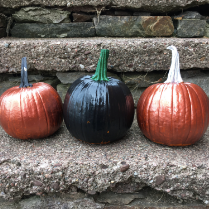 Sometimes a perfectly painted pumpkin is the perfect centerpiece for the table or the mantle above the fireplace. Some pumpkins are made to become monsters or to be decorated with crazy faces ... and some are made to become show-stopping DIY decorations! One or two coats of a pop of color can make a simple pumpkin become the star of your Halloween party or Thanksgiving meal.
4. Stick to Classic Halloween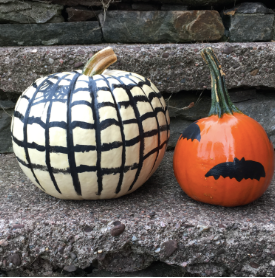 When I think of Halloween and Halloween decorations, I think of big spider webs in the bushes or hanging from the front porch. I also think of skeletons, monsters and vampires hiding in dark corners, ready to scare at any moment, and bats swooping around at dusk. So, what better way to decorate your pumpkins than to use classic Halloween as your inspiration?
5. Go wild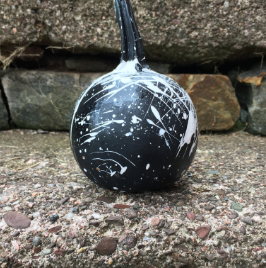 If you're stuck with ideas or just want to go for something totally different, I suggesting going for the paint splatter method. If you're decorating for Halloween and are in a classic mood, then orange and black is the way to go. However, if you want to mix it up, add a little bright green and purple. If you're decorating for fall or Thanksgiving, add some browns, reds, oranges and yellows to give your pumpkins a funky fall makeover.
6. Show school spirit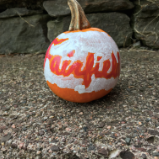 What better way to show off your school spirit than to decorate your house with it? If you're like me, though, and in a dorm with limited space, a tiny decorated pumpkin for your desk or in front of the door is the perfect decoration.
7. FACE your fears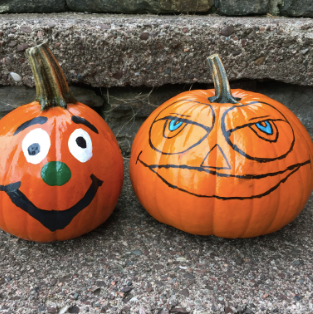 A big part of Halloween are the masks that are used in costumes. So why not decorate your pumpkins in their own mask? To give your decor a little extra spook factor for Halloween, throw on some glow in the dark paint and give your pumpkins a makeover. If you're in a scary mood, give your pumpkin a scary mask. If you're not aiming for scary, though, a simple smile will do.
8. Favorite candy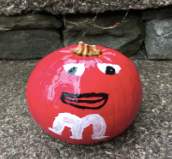 Why not decorate your pumpkins based on the type of candy that you hope to get the most of in your trick-or-treat bag? If chocolate is your favorite, then paint them like M&Ms or a Hershey's bar. If you're more of a sugar hard candy person, then paint the pumpkins rainbow like Skittles or Smarties!
9. Spirit animal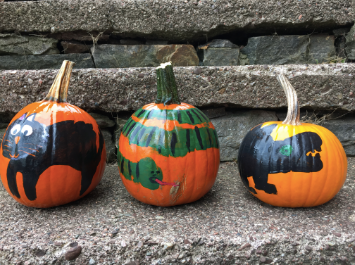 Halloween is a great time to become your inner spirit animal. Why not use your pumpkin decorations to show it? Whether it be a mysterious cat or a sly snake, your animal is sure to make the perfect pumpkin decoration.
10. Travel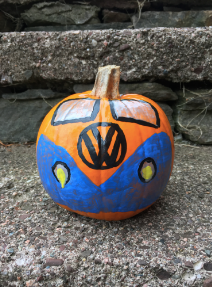 Perhaps you love to travel or wish that you could, but you are going to be stuck handing out Halloween candy. Use the pumpkins decorating your house to make yourself feel like you're on the road going places that you've thought about for a long time. Beep, beep!