Before I enrolled in college, I knew that living in a dorm with complete a stranger would be complicated for me. After all, I'm introverted, and it's a challenge to adapt to living in one room with someone else. I considered it a life experience. For my first two years of college, I still believe I made my roommates' time hell with me. I'm sorry if I did.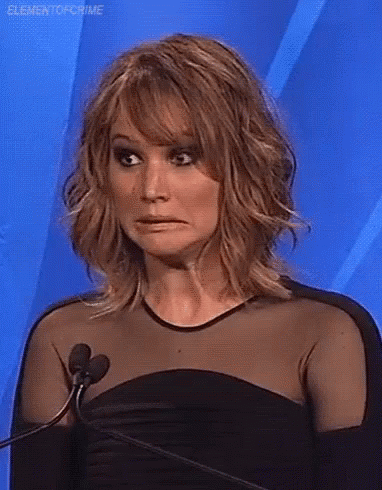 This year, I finally have a room to myself. I got lucky. It was either a single room, or supplemental housing with 7 roommates.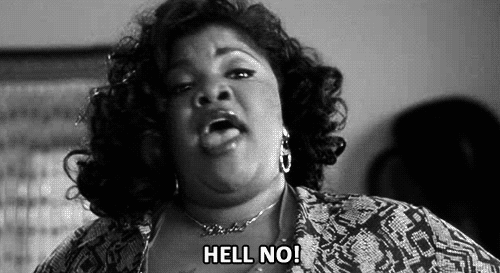 That's a torture party.
But, while I have a single room at Penn State, I'm still adapting to not having a roommate. Here are a few pros and cons of having a single room:
Pros:

1. No roommate conflicts or boundaries.
When you're with a roommate, you have to consider sleep schedules, the "yours, mines, and ours" crap, and ask permission to bring a visitor or two.
Meanwhile, with a single room, you can go in your room at any time, you can bring whatever and whoever you like. You can still set your own boundaries for yourself and whoever visits you.
2. A great, isolated work environment.
I get distracted easily. So, having a room of your own is no excuse for you not to take time to study without anyone interrupting your progress. It's better than having a roommate blasting music or bringing loud friends over,so that you're forced to find a study lounge or library to study after hours.
3. More space for room decor.
Living in Pollock my first two years, I didn't have as much space to make myself at home. A few posts and lights on my side were fine, but now I have excess space in my room to decorate, and that's the best part about move-in day.
In fact, here's an example of my room this year: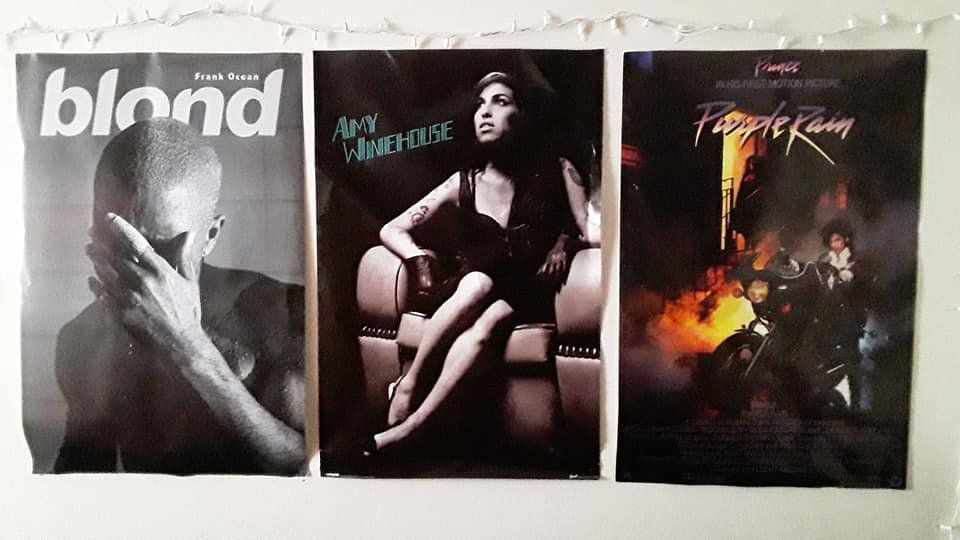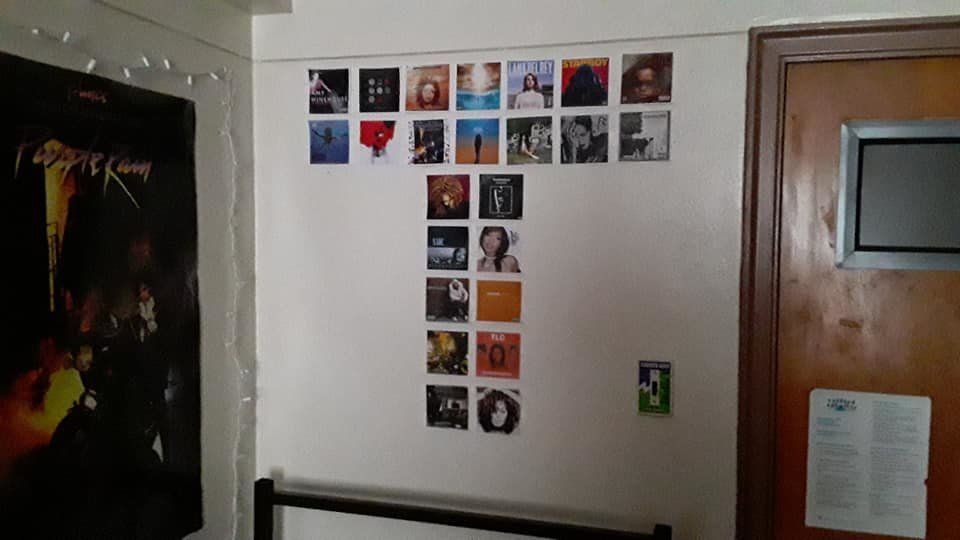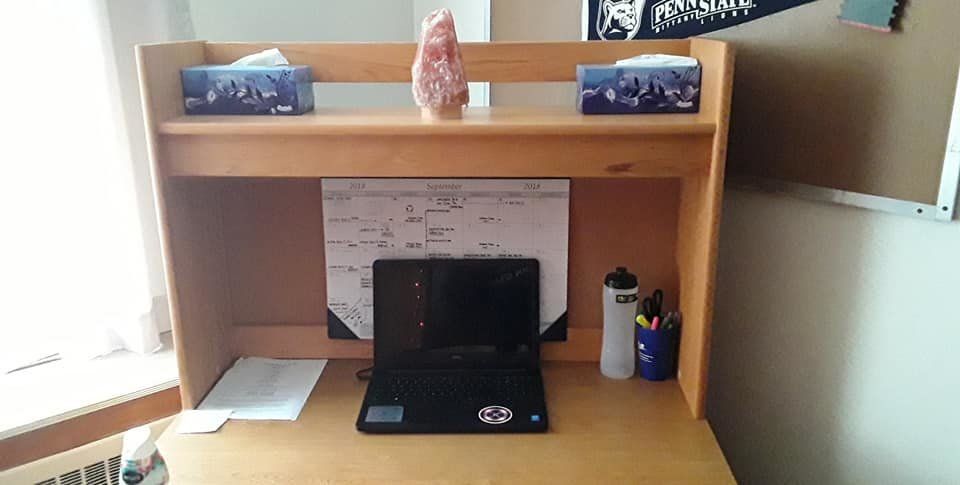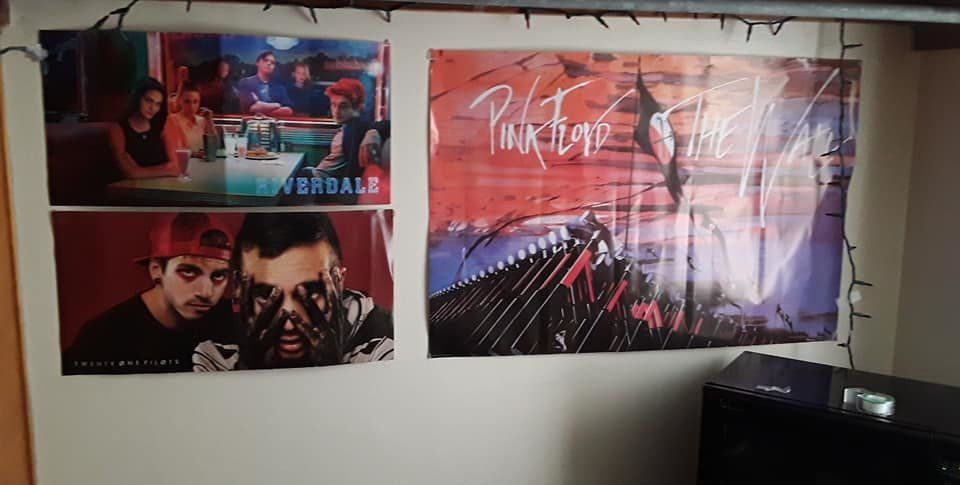 Trae Morgan-White
Pretty cool, right?
4. It's like having your own apartment.
Well, kind of. At least that's what my mother said about my room.
I guess what I'm trying to say is that you gain experience of living on your own, away from home. Granted, you live with other students who do the same, but having your own room in college is the first step to adulthood.
Cons:
1. Singles are expensive.
I was adamant about having my own room on campus because they're very expensive. Room and board rates, in general, are very high at Penn State. You should consider what your financial aid will cover. Do you have scholarships? Should you take out extra loans?
Then again, I'd rather pay an extra stack for a single than pay less and torture myself with roommates. Oh, well.
2. I get lonely.
Some days, I'd rather be alone or relaxing by myself. Introvert problems.
However, it gets tiring when you're in your room without anyone to talk to. I think with my roommates, I managed to have conversations with them about anything. I love talking. In fact, I talk too damn much. So, despite wishing to break away from roommates, I'll admit, I miss them because of our conversations.
Not to mention, it's cool having an isolated room to yourself, but it makes you feel isolated. I'd like to bring friends over, but whenever they're busy or just ditching me, it gets boring by yourself.
3. Roommates can help more than you think.
Roommates can be your guide to waking up and going to your classes on time, especially if your roommate is a close friend. Last year, my roommate and I made sure we kept each other motivated for the day, even if we both wanted to give up.
Sometimes, when you're in your room, you get caught up and lazy. I've slept through alarm clocks.
4. Single rooms are smaller than doubles.

Single rooms are smaller, and cost more, which is something I don't understand. But, having a small space, compared to what room you may have at home, can be a hassle.
You still have to pack light. Don't pack too many items or overstock food and toiletries, unless you want your room to look like the corner stores around your neighborhood.
5. Single dorms are hard to get.

You may have a single room this year, but it doesn't mean you'd get one again. Penn State's housing lotteries go by fast and you aren't guaranteed the room you want. However, there are many ways to communicate with your campus to request housing accommodations, like if you have medical needs!