Six months ago: "Hmm, we don't have anything to watch. Wanna make fun of professional wrestling?"
Now: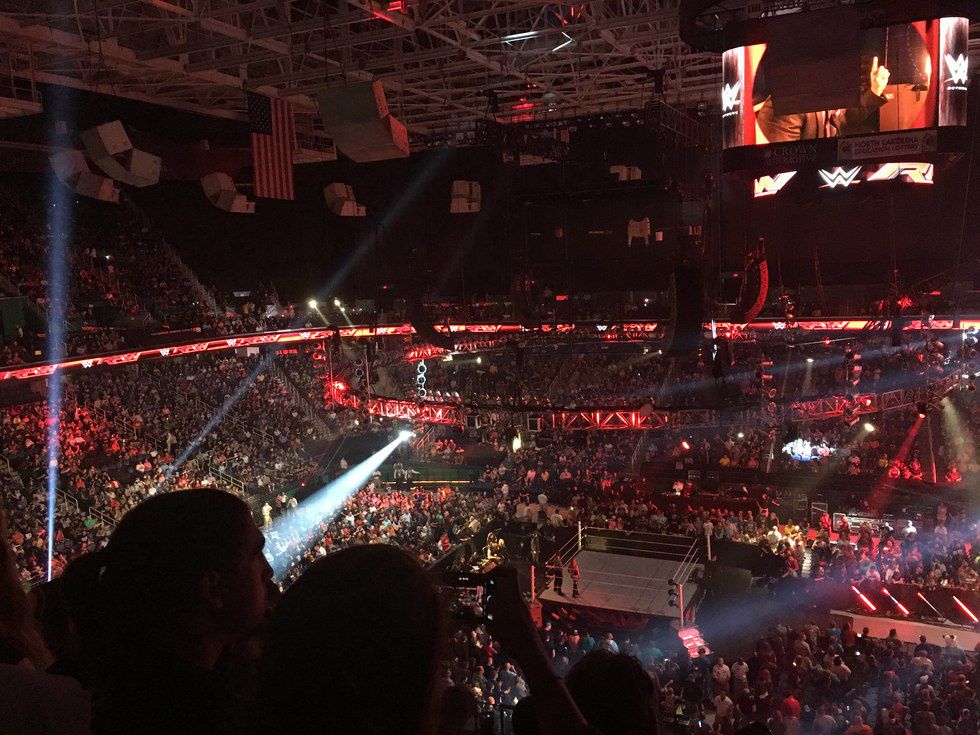 I got to attend two professional wrestling events this weekend, and I couldn't be more proud of that fact.
You may be thinking the same thing as most of my friends: "Only rednecks watch wrestling," or "It's not real, don't you know that?!"

Before you say anything, yes, I know it is scripted. I even wrote a final paper for my religion class on that very subject. (Which is a whole other story in itself.)
The very reason why people refuse to watch it just happens to be the very essence of why I enjoy it so much. It's an action soap opera. Every feud or storyline is crafted to lead up to a match, crafted to get us to cheer for the baby face (the good guy) and boo for the heel (the bad guy). The superstars all have personalities and gimmicks that are not just cheesy as many would suspect. They can actually be fantastic depending on their acting skills and the stories they are given to work with. Yes, John Cena may be the face of the WWE, and while now is also a fairly amazing meme, he is not the end-all, be-all of wrestling. Dean Ambrose, Seth Rollins, Enzo and Big Cass, Sasha Banks, The New Day: as hesitant as you are, go look up a match with any of these stars and tell me it doesn't at the very least make you grin.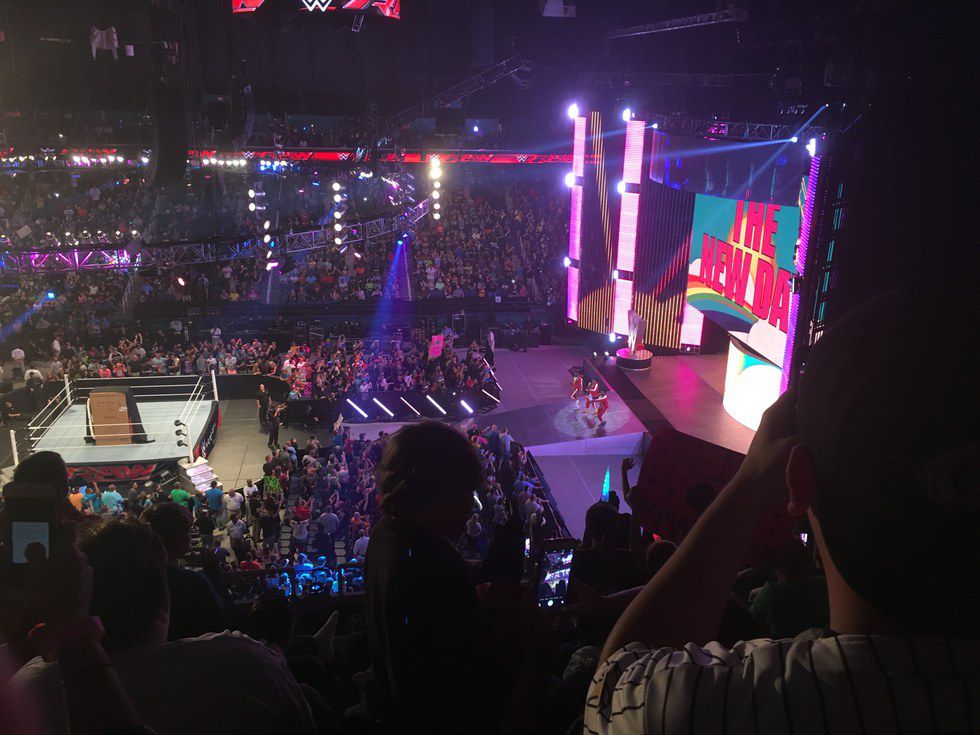 I can't begin to explain what it was like to be in a room full of the fans I used to only see on my computer screen. Being part of the chants, hearing my favorite superstars' music turn on, seeing the fireworks, the smoke, the fights, the hilarious promos. I'm aware most [actual] sports fans would cringe here and say that is the exact reason why they love attending games and that WWE is by no means a sport, and how dare I compare it to one. To me, it's more of a reality TV show. I get obsessed with characters and follow their progression within the company, simple as that. There are surprise entrances, amazing reveals, crazy plot twists—you name it, WWE has done it.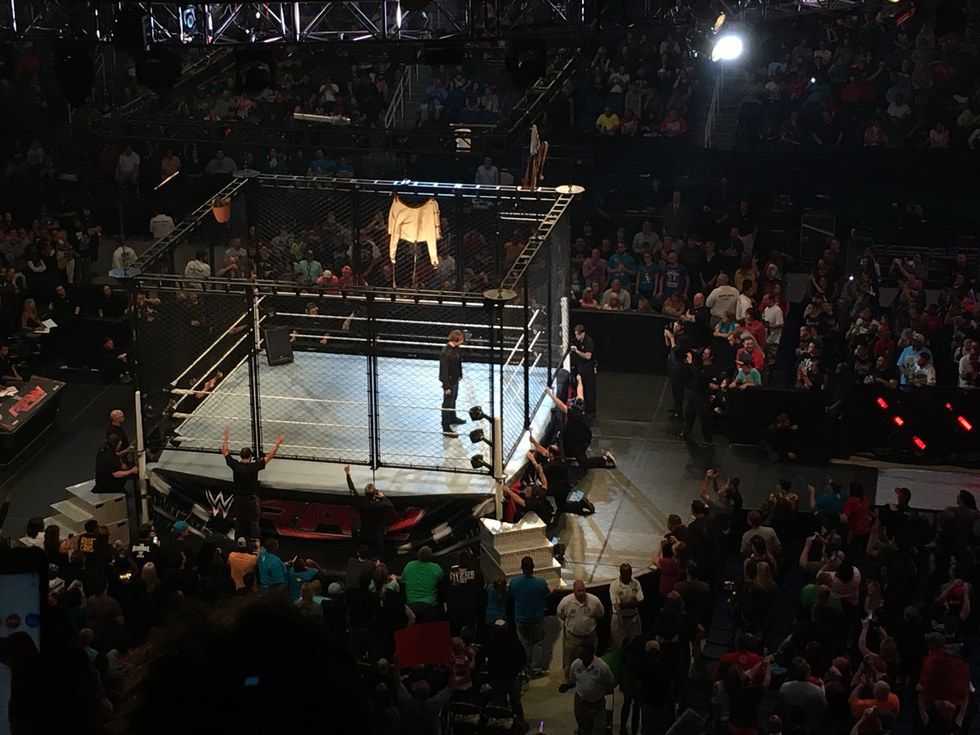 I am well aware this is not a popular thing to talk about, let alone for a girl in college, for someone who neither has a beer belly nor is seven years old. Truth be told is that I don't care if no one likes my Instagram posts or tweets about wrestling. They just don't understand, they just haven't given it a chance, and that is fine. All I know is that I'm so very grateful I gave it a chance six months ago because it opened me up to a world I never knew existed.
And yes, I pay $9.99 a month for the WWE Network cause I figure I steal everyone else's streaming accounts, may as well pay for one of my own.