1. Your back and shoulders hate you!
They constantly ache all the time. Either your back is killing you because you have nowhere near enough support, your shoulders are killing you because finding a bra with good support means it digs into your shoulders, or it's a miserable combination of both.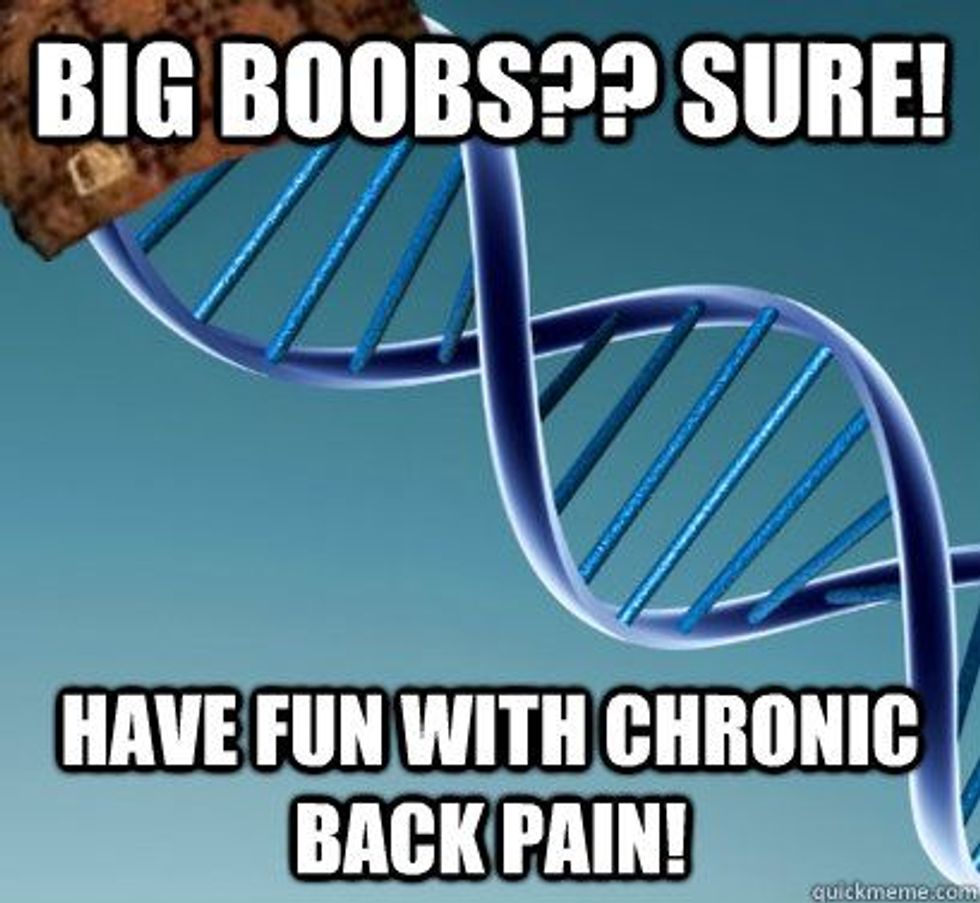 2. Button up shirts are a no go!
The famous boob gap. Every girl loves button up shirts! They are super cute, but as a busty girl, they are annoying. You can either get a shirt that fits you everywhere like it's supposed to and gives everyone a nice window into your boobs and bra or get one that fits the girls but makes you look like a hobo.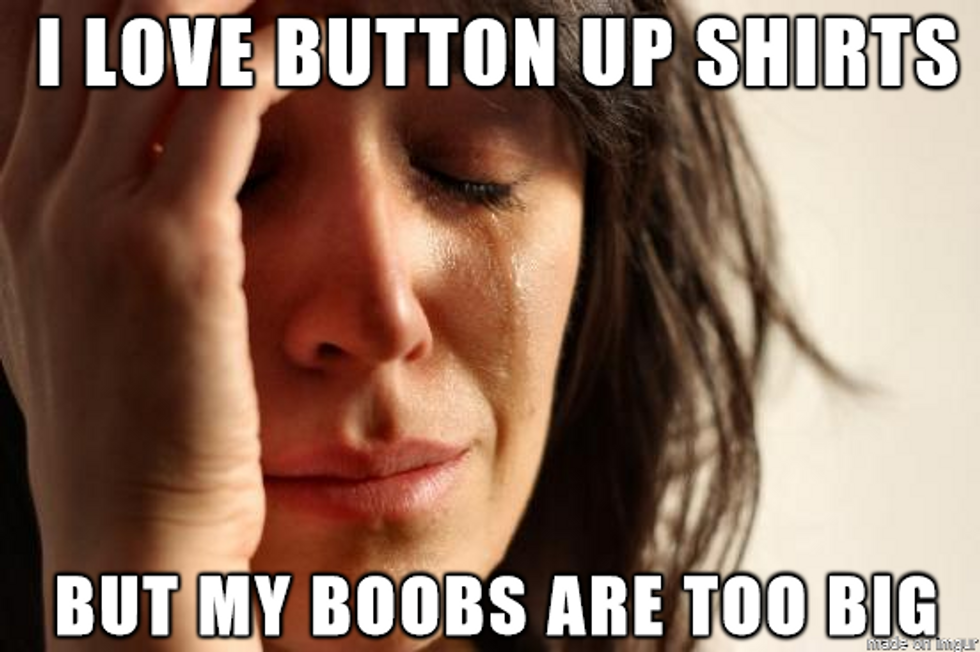 3. A normal shirt can almost always be made sexy.
It can be anything from a tank top to a T-shirt to a professional blouse. Anything that is intended to seem plain can come across as super sexy when you are busty and it makes clothing super difficult.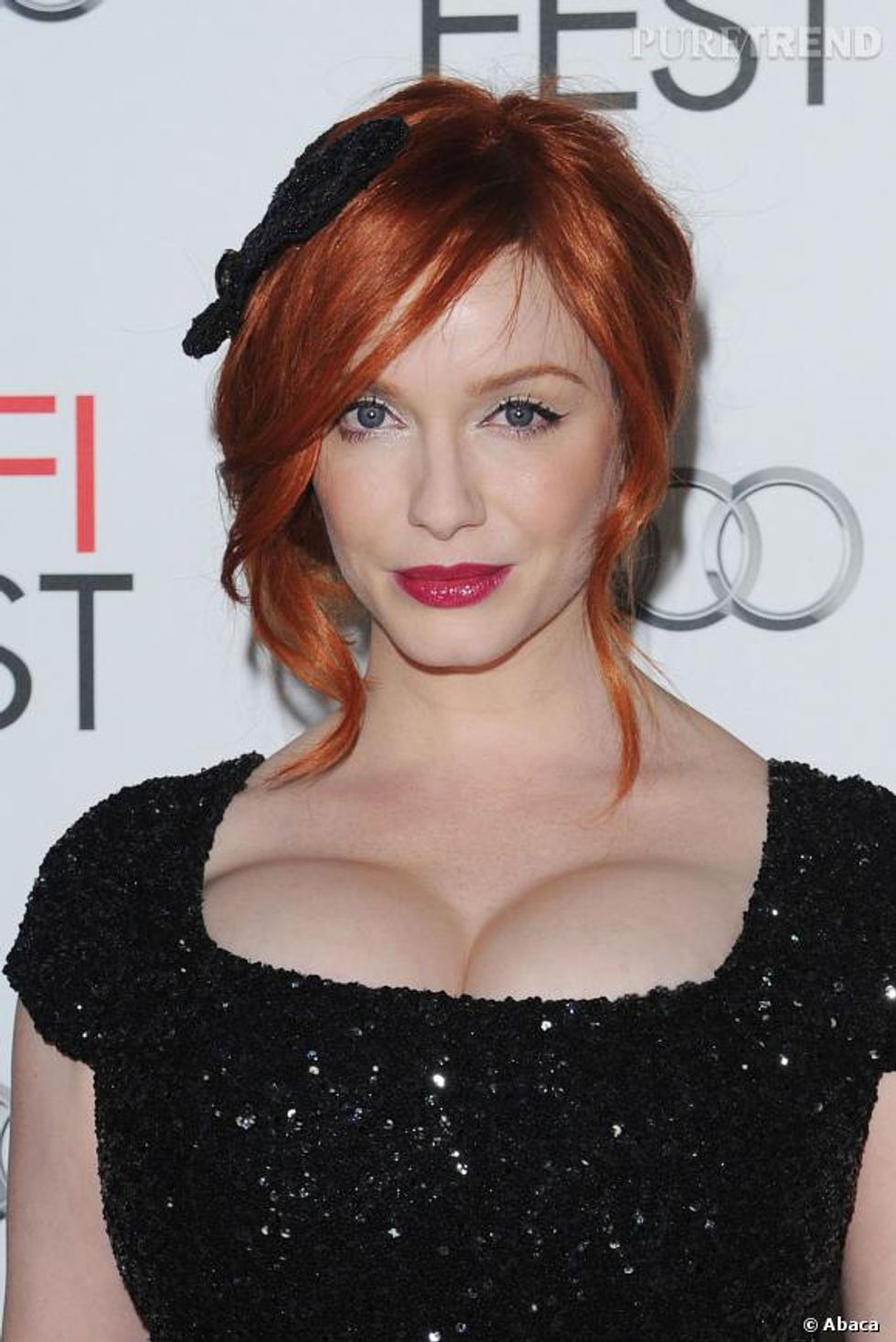 4. Any dress that is strapless or backless is impossible to wear.
Whoever invented strapless or backless dresses was not thinking about busty girls. Support is our friend, so anything that limits that is the enemy. Sticky bras... not really an option. Strapless bras open up a whole new world of pain. No bra... not going to happen. You just gotta suck it up and limit your options.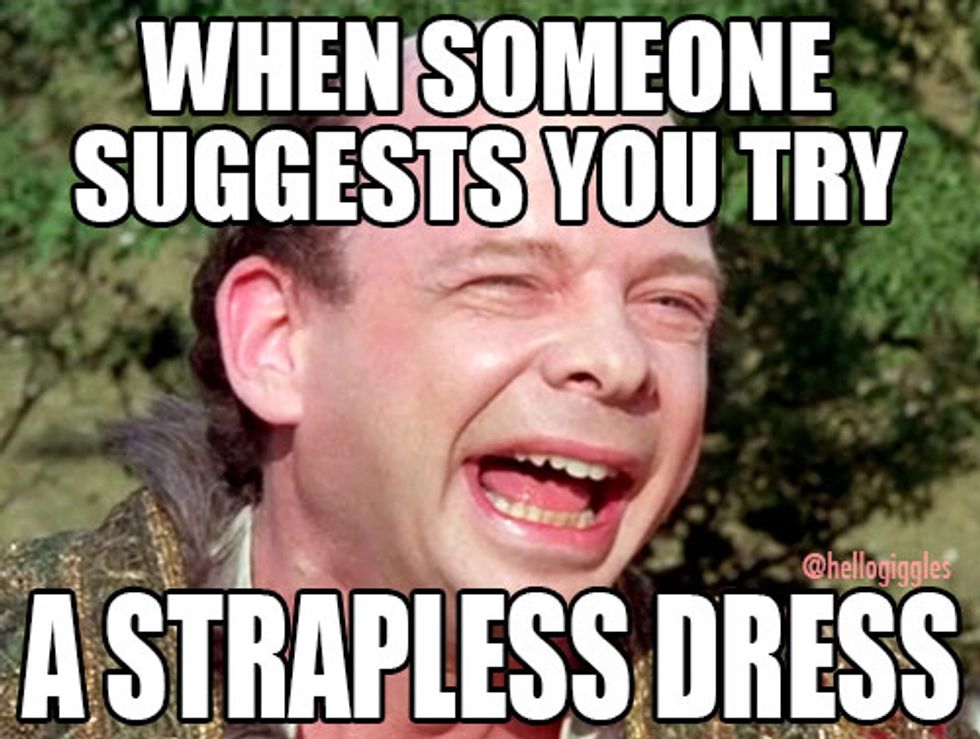 5. Over the shoulder bags and seat belts are just annoying.
Anything that needs to fall between the girls just makes life hard. Boobs have a mind of their own and that means blocking anything that separates them.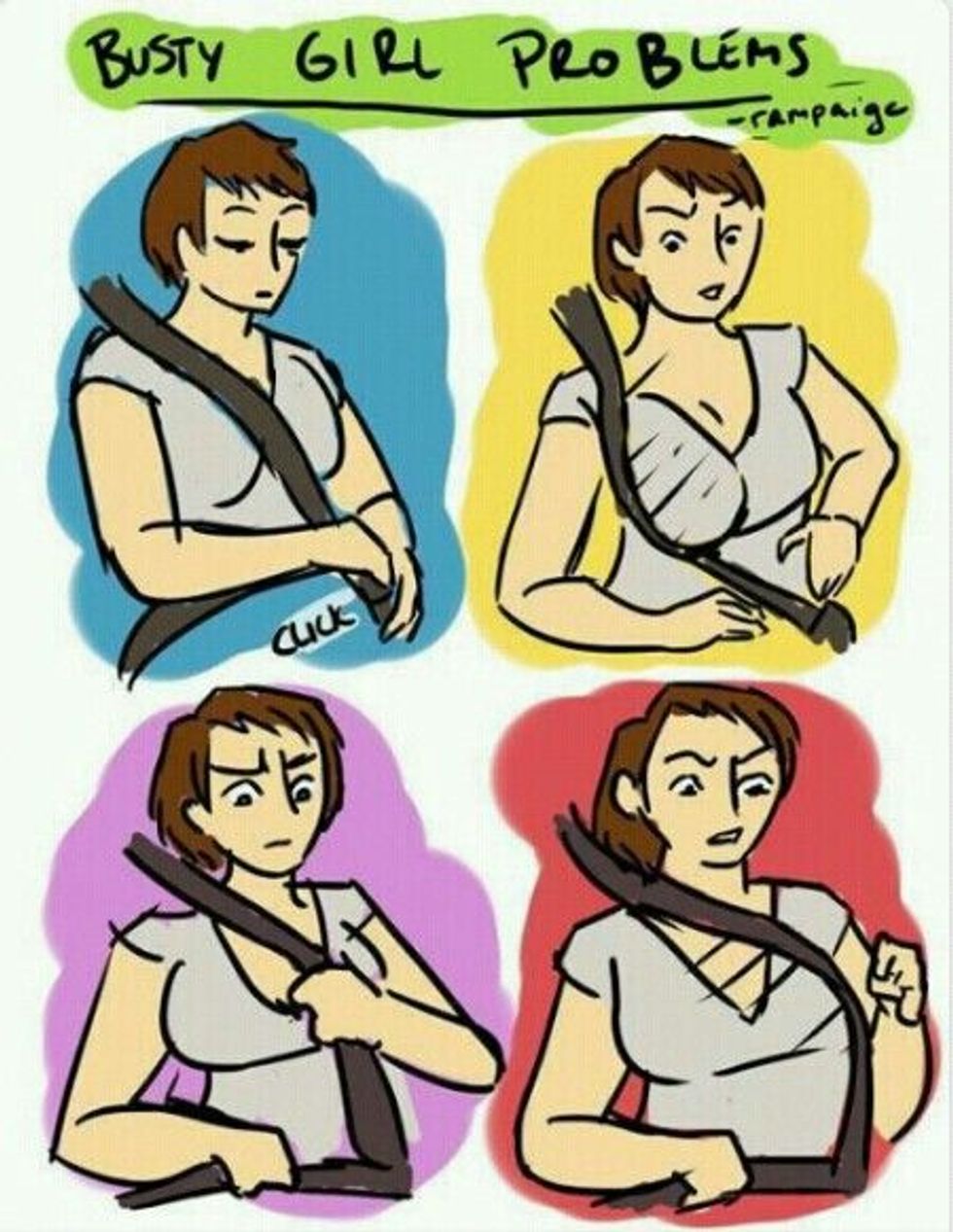 6. Boobs make exercising ten times harder!
Running is the worst form of exercise ever with big boobs. You have to hold them down to keep from knocking yourself out or making your chest feel like it's about to rip off. Sports bras only barely help if you can find one in your size. Sometimes that means wearing two different sport bras to contain the monsters in hopes of making it through your workout alive.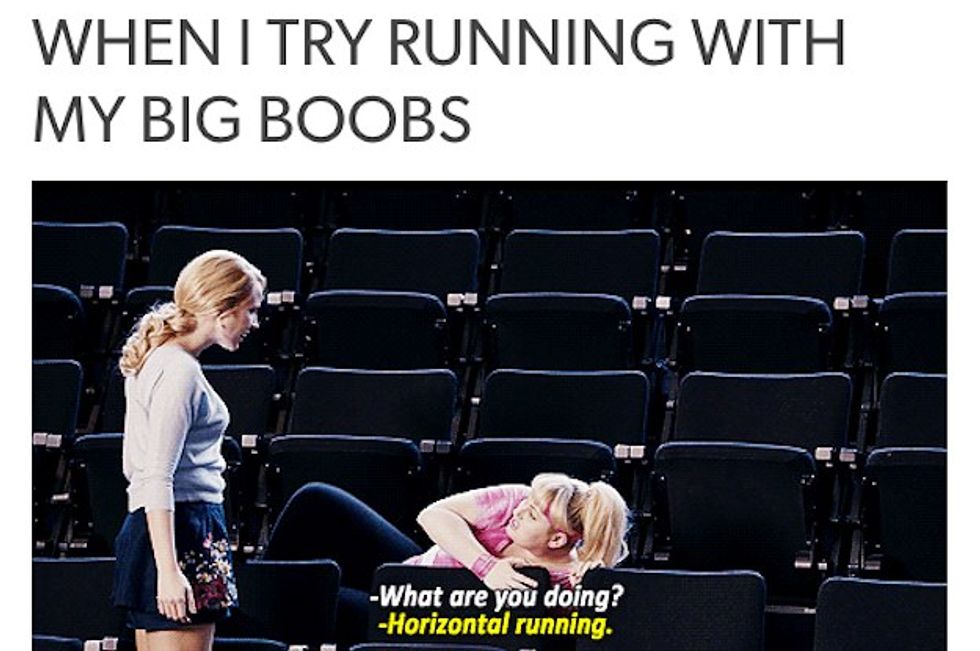 7. Boob sweat is a huge problem.
Along with working out and summer comes boob sweat. That means sweat stains in the most awkward places and covering your boobs with deodorant in hopes of making it through the day without being extremely uncomfortable.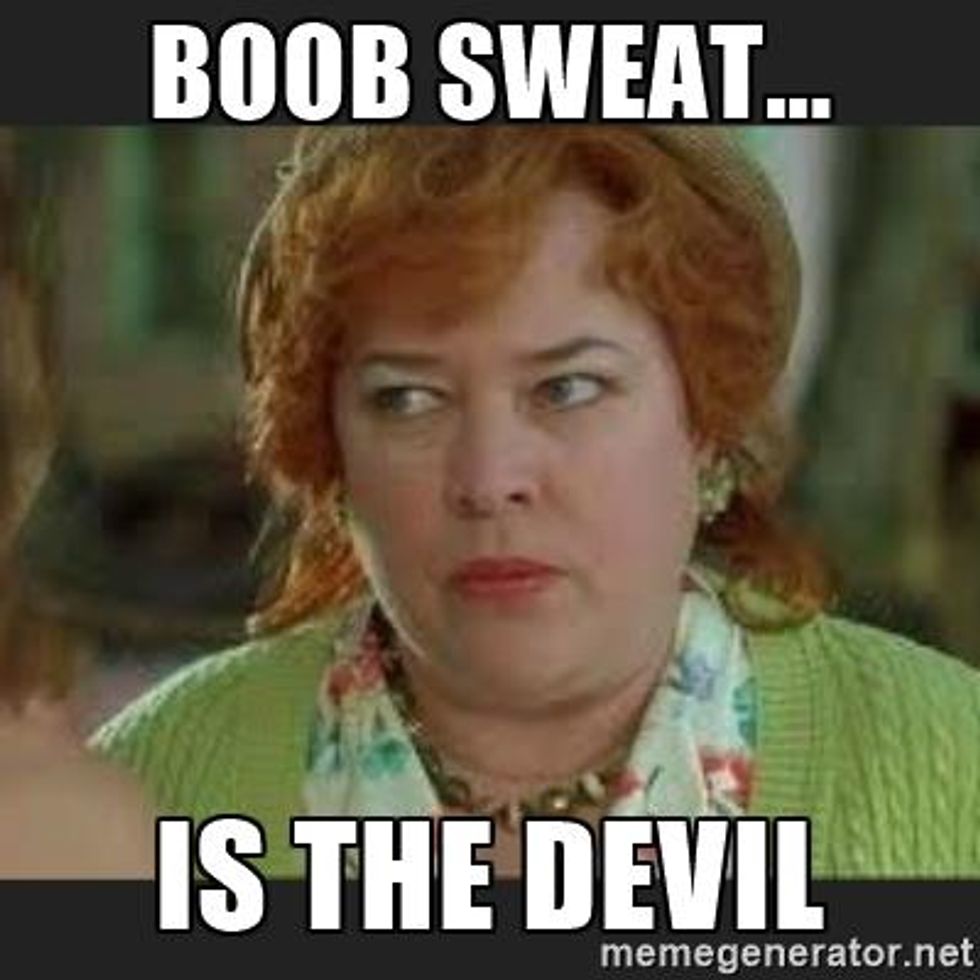 8. Swimsuits are not made for us.
Once again, another clothing item made without busty girls being taken into consideration. Once again any top with spaghetti straps or no straps is dangerous to say the least. One wave can be a fashion disaster waiting to happen. Anything that isn't a halter means that they have free rain in your top meaning they could freely slip out any moment and are guaranteed to be saggy. Halter tops are essentially the only option which means all of the weight on your chest is pulling on your neck and your head might pop off.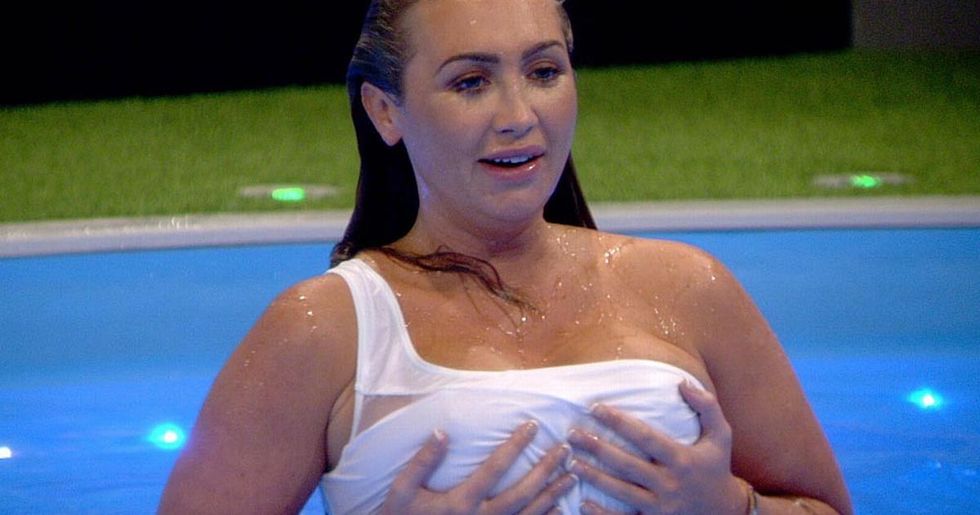 9. You can never find your bra size!
They are never there. It's like they don't even exist. Only a few stores actually carry your size and they are going to be ridiculously expensive. $40 is on the cheap side for a bra that is going to support you the way you need it to and on top of that its almost guaranteed to be a nude colored granny bra but hey at least it limits the back pain.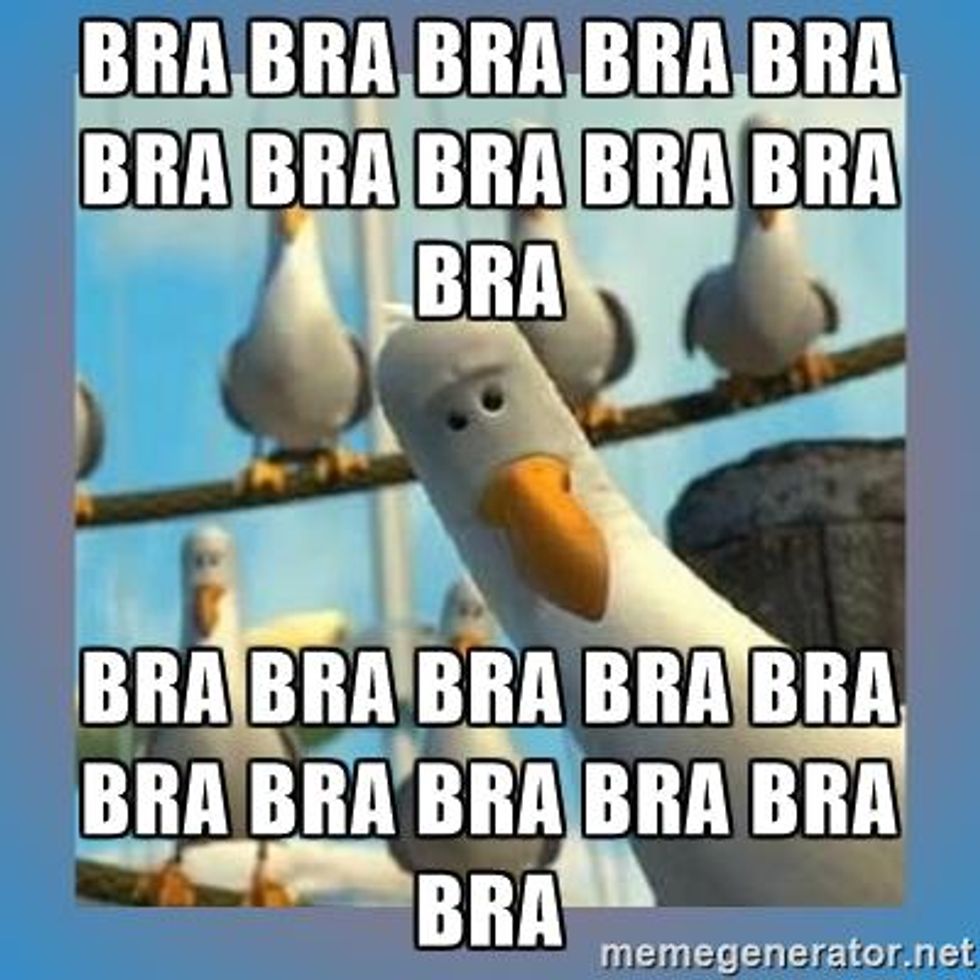 10. Built in bras are a joke!
I honestly don't think built-in bras work for anyone but especially not busty girls. There is absolutely no support, they don't hide anything, they aren't helpful at all, and they do nothing but make the top fit horribly.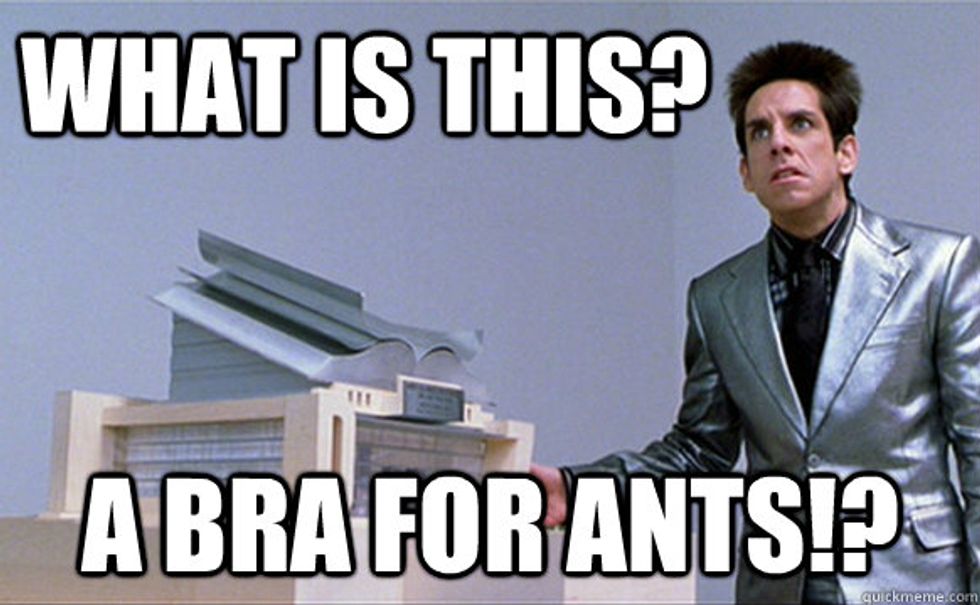 11. Going bra-less is never an option.
The thought of actually going through the day without a bra is honestly hilarious to me. It would just lead to a combination of all the above problems at the same time. Saggyness. The girls flying everywhere. Back and shoulder aches. You name it, it's going to happen if you try to make it through an average day without a bra.
12. Lying on your stomach is miserable.
It's like your stomach is lying flat but for some reason, your chest is lying on a brick. You're squishing your boobs, your head really doesn't reach the pillow, and you can't breathe at the same time. Mentally you believe this could be a ridiculously comfortable position to lie in, but you will never know.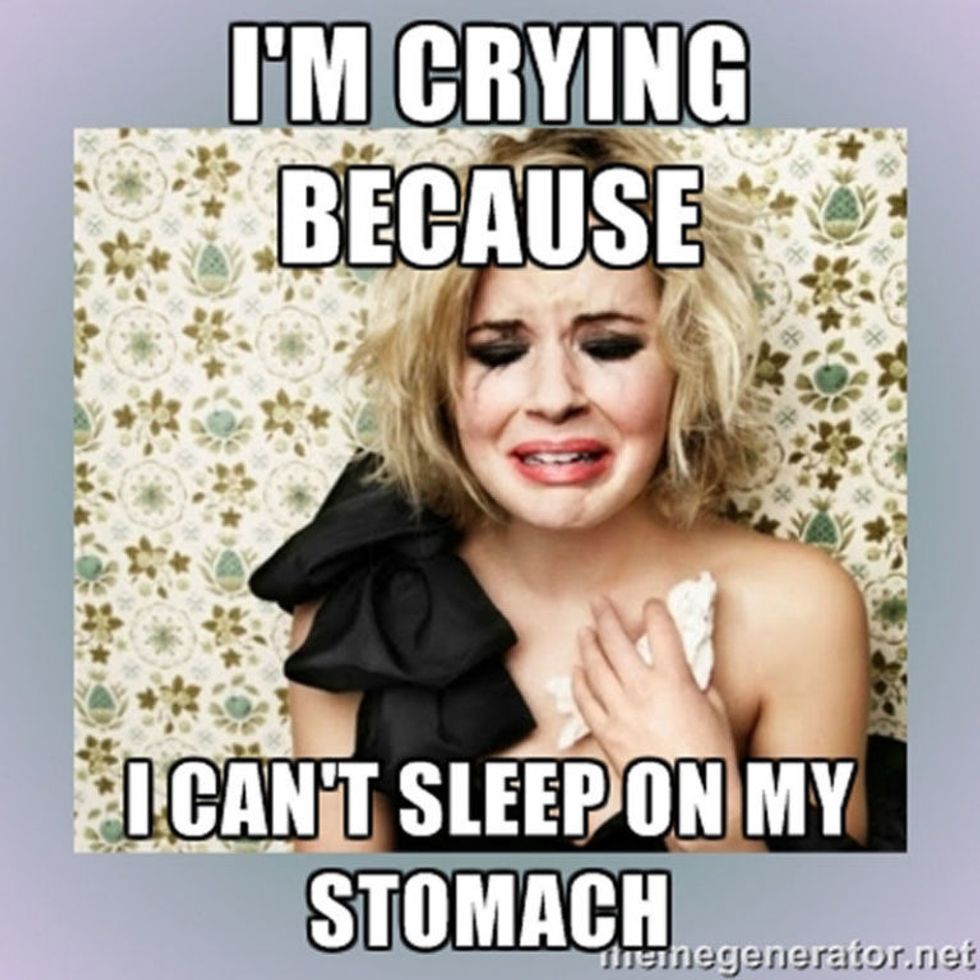 13. Bending over is dangerous!
Sure bras can keep them contained when you are in a normal position but when you bend over, there is a whole other set of rules. They will look for any means of escape and that means falling out the very top of your bra. You just have to hold them in and hope they do what you want them to.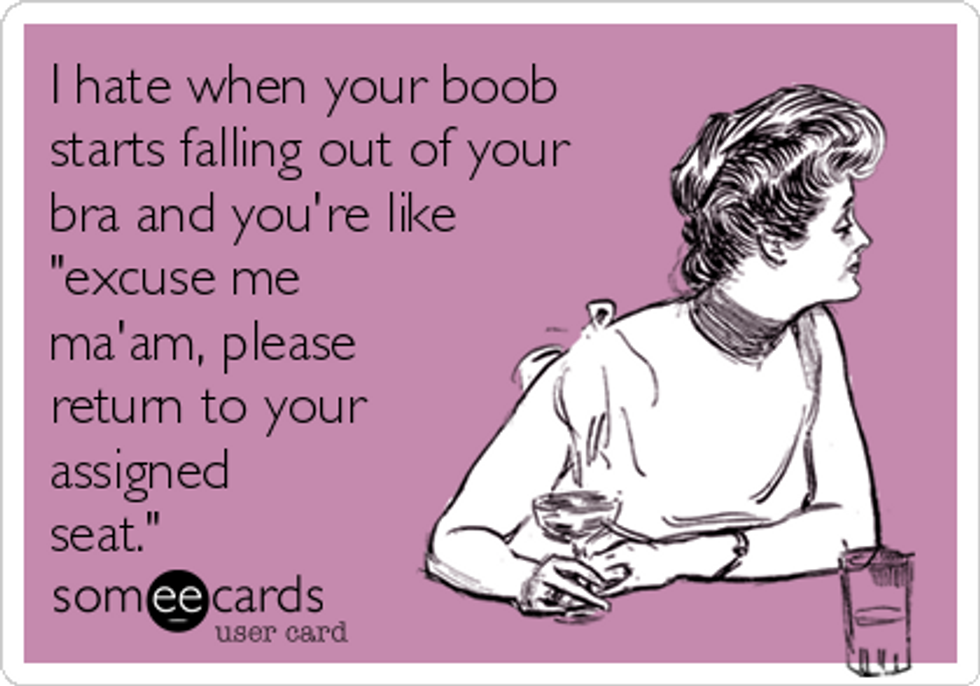 14. They are constantly knocking things over.
No matter how long you've been busty, you never manage to remember that they are there. When you lean over to grab something, even if you stop moving they never stop. It's like two wrecking balls attached to your chest with a mind of their own.
15. People constantly stare and make life uncomfortable.
I get it. They are large and you may like them but that does not mean I appreciate you staring at them. It also doesn't mean I'm okay with you asking me very personal questions like my bra size. You've heard people say "My eyes are up here." but as a busty girl that is an actual problem. Trust me, I like my boobs too but please don't go out of your way to make me feel self conscious or uncomfortable about them.