Chances are if you are reading this, you are thinking about going to law school! Congratulations!
You are about to start one long and grueling journey. I, myself have just started this journey as well and have found it to be quite difficult. I hear the pay off of the next three years will be wonderful but that's three years from now.
Right now, we need to focus on getting fabulous LSAT scores and perfecting our applications. If anyone understands the struggles we will be facing as pre-law majors applying to law school, it's none other than the one and only Elle Woods. The one person who makes all of us believe we have a shot to get into Harvard Law School.
Thank you, Elle Woods, for preparing myself and everyone else who is applying to law school is about to experience.
1. Everyone asking you what your plans are after graduating from college.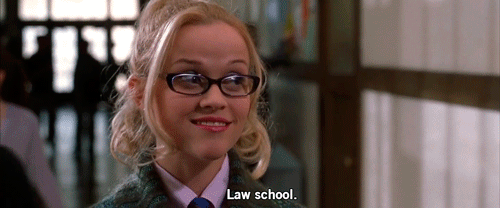 If you're a Pre-Law/Political Science major, it's pretty much a given you will end up in law school after graduating from undergrad.
2. Realizing you actually need to start prepping for the LSAT.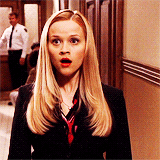 You never thought undergrad would end, yet here we are. Before you graduate from undergrad, you should probably start planning for the LSAT at least.
3. Start looking into law schools that aren't Harvard just so you have a backup plan.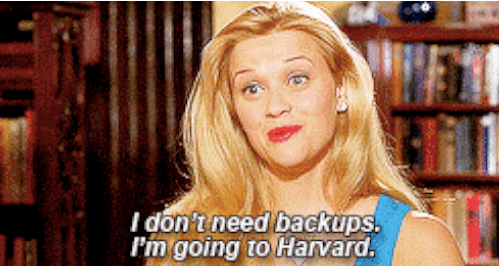 Yes, every Pre-Law major's dream law school is Harvard but you need to have realistic schools as well. Unfortunately, Harvard doesn't accept everyone so send applications to Stanford, Yale, University of Chicago, DePaul, University of Michigan, Georgetown, Columbia, etc.
4. Every pre-law counselor telling you to get a tutor and a prep course but you ignore that advice.

I am all for cutting costs wherever you can, but unfortunately, you need a prep course to get a good LSAT score. Look into courses by Princeton Review and Kaplan and start saving your pennies because these courses aren't cheap and neither is the test.
5. Realizing your counselor was right about how much the LSAT matters.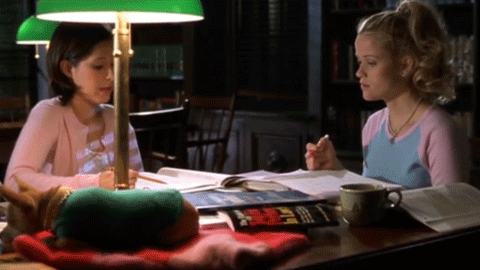 Your LSAT score is your law school lifeline. This score opens and closes many doors in the law school world. So start studying and no watching "Legally Blonde" does not count as "studying".
6. Finding out your LSAT score to see what scholarships and schools you are eligible for.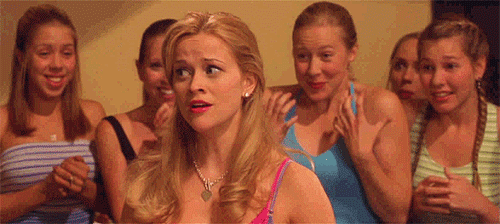 If you score really good, chances are you will have no issues getting good scholarships and into at least one of your top schools. If you score bad, good luck getting in unless your undergrad GPA was fire and good luck paying for law school on your own.

7. Trying to sell that you are a good fit for law school on your application like: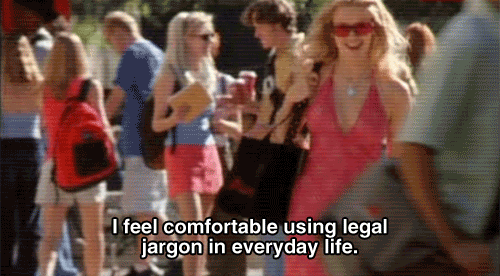 Make your application as memorable as possible! If that means submitting a video essay like Elle, go for it. If Elle can get into Harvard, you can do anything!
8. Trying not to think about how you might not get accepted to every law school you apply to.
Chances are you won't get accepted to every law school you apply to. Don't let this get you down or make you give up on your law school dreams. Just because one school says no doesn't mean the rest will. You are a gem and you deserve to be wanted by your future school!
9. Sending in your applications having faith in yourself and your abilities!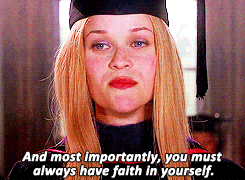 After 4 years of prepping for this in undergrad, it is time to finally send your applications in! Remember to never give up on your dream and to believe in your capabilities!
10. Getting your acceptance letter to law school!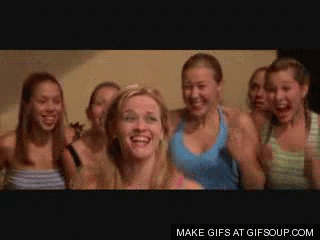 All that hard work has finally paid off and you can finally get a goodnights sleep! You have your letter and your future has officially begun. Congratulations on not giving up and for giving your LSAT and application your all!
11. Imagining yourself at your new law school and new home for the next 3 years.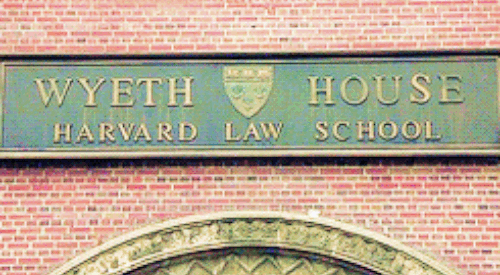 Whether it be Harvard or any other great law school, you can see yourself at your future school now. It's going to be a wild ride so bucket up and prepare for the next chapter in your life.
12. Showing up to your first day of law school looking like a true 1L.
I highly suggest investing in a MacBook with a lot of RAM space for all the late night cramming and endless case briefs you will be writing. Have fun with yet another pricey law school investment.
13. Sitting in your first law school class realizing you will be a lawyer when this is all over.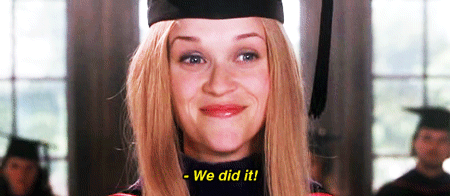 Wow. Just wow. You're one step closer to becoming an attorney!!!
14. Remembering you still need to pass the bar exam after law school to "officially" become a lawyer.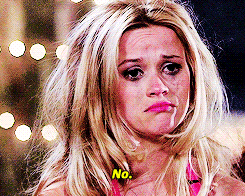 Shit. Maybe forget you have to take yet another grueling exam to "officially" become a lawyer for at least one more year. Don't worry though, if you got into law school there is no doubt you will eventually pass the bar exam.
Good luck to all you future lawyers! Elle Woods and I are rooting for you!