Post Malone is currently #1 on Billboard 100 with his song "Rockstar" ft. 21 Savage. Even though Post Malone, whose real name is Austin Post, has become a hip-hop and pop culture celebrity, some of his fame lies in the culture of the modern internet. Here are 5 times Post Malone showed us he's just as much as an internet-culture celebrity as he is a pop culture one.
1. That time Post Malone was in an idubbbz video.
Even with his success and his now celebrity status, Post Malone stays true to his more humble roots. He maintains friendships with many internet celebrities. One of those friends is Ian, a.k.a. idubbbztv. Recently, idubbbz criticized a fellow YouTuber. After that YouTuber responded, Ian rebutted. In his rebuttal at the very end, Post Malone made an appearance.
2. When he was disappointed he could only buy 10 guitars instead of 100 just so he could smash them.
After his song, "Rockstar" ft. 21 Savage, hit #1 on Billboard 100, Post wanted to celebrate by smashing 100 guitars. Sadly to his disappointment, the site only allowed him to buy 10 for delivery.
help @Postmates I wanna order 100 guitars to smash on tour but it's only letting me order 10!
— Beerbongs & Bentleys (@PostMalone) October 17, 2017

3. He enjoys the internet's meme culture.
In a recent interview for Paper Magazine, Post was asked how he stays positive in light of the hate he gets. His response was, "I might meme somebody, I like to meme back and forth with the haters and shit". This mirrors one of the reasons meme culture grew out of the internet. When those parts of the internet community were attacked, they fought back passively. It's essentially ignoring the opposition.
4. He owes some of his initial fame to the internet community.
One of Austin's first singles released through a record label was "White Iverson", initially the single didn't make much of a splash. It was until YouTubers, Ethan & Hila Klien (h3h3productions), taped a video of Ethan dancing to "White Iverson", that the song began to take off. Eventually, Austin contacted Ethan, already being a fan of each other's work. This would grow into a friendship. Post Malone can be seen on a recurring basis in some of h3h3's videos. Here's a gem, Ethan Klein appears in a photo Post Malone in GQ magazine.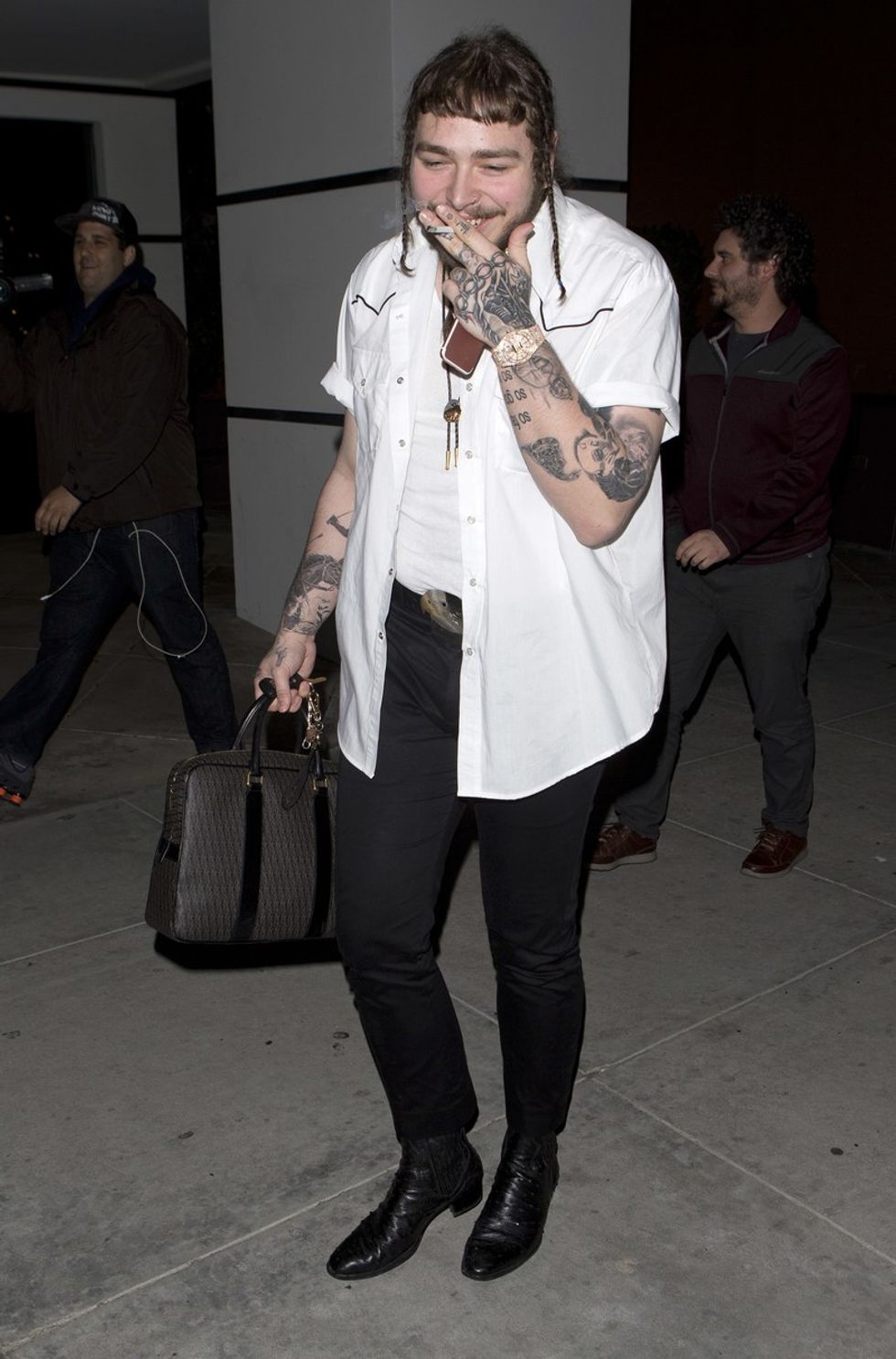 5. He is one of the living memes.

What is a living meme? It's a person who is currently alive that has gained fame through starting a trend, which usually first gains fame through the internet. One of the earliest examples of a living meme is Chuck Norris. Post Malone meme can most likely originate back to comments that first appeared in the music video for his song, "White Iverson", in which people thought Austin bore some resemblance to Bolbi, a character on the former cartoon "Jimmy Neutron".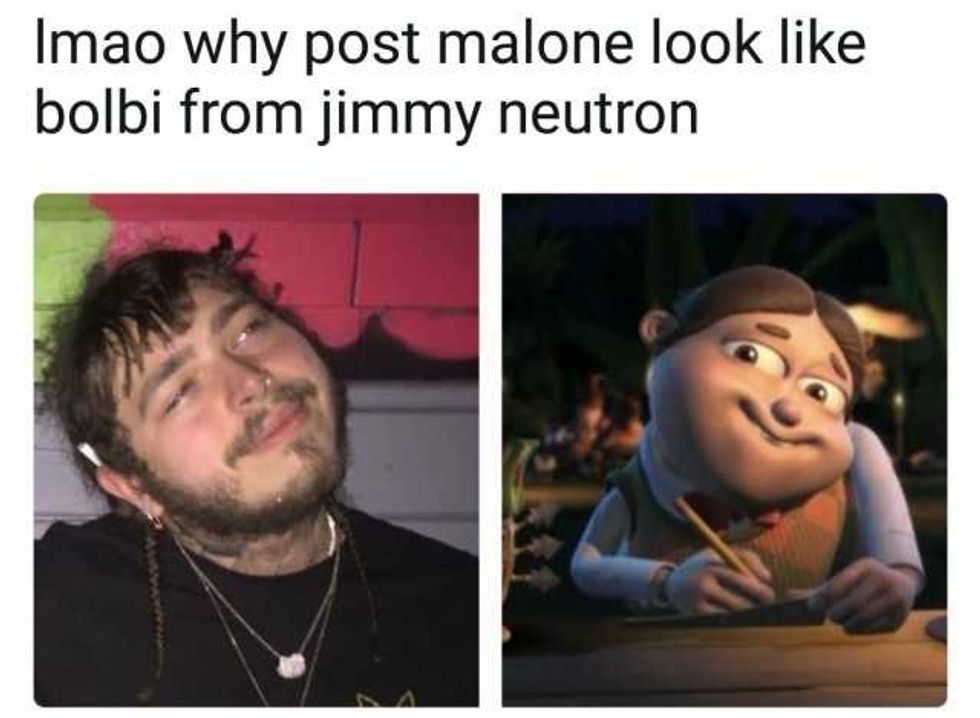 Other examples of Post Malone memes include: