With all the political craziness currently happening, you'd think America would be more focused on vital issues than which fast-food chain has the best chicken sandwich, but apparently Popeyes' sandwich is so good that it created numerous 911 calls and serious violent outbursts.
See also: 10 Reasons You're Clucking INSANE If You Think Anyone Can Top Chick-fil-A's Chicken Sandwich
I was definitely late to the sandwich wars, but in my defense, the infamous Popeyes chicken sandwich sold out so quickly that I was only recently able to hunt down a not-so-busy location after it made a comeback.
While I still can't believe that it's 2019 and these are the issues that we choose to award so much attention to, I have to admit that I was kind of excited to see what all the hype was about. I'm more of Wendy's girl, but I went out of my comfort zone to visit this foreign fast-food restaurant.
Even though it didn't appear to be very busy, the wait to get my food seemed a little ridiculous.
I felt as though time was moving slower because I was starving, but the clock validated my impatience when I realized I had been waiting for a damn sandwich for nearly fifteen minutes.
I kept my frustrations to myself because I'm not one to have a "can I talk to the manager" type of attitude. But the annoyance did not end there.
Paying is usually the easiest part: all you have to do is hand over your method of payment.
I somehow managed to become confused by how to do so with the unique revolving door that they call a drive-thru window. I pulled up ready to make a person-to-person transaction, but what actually happened was that a lady on the other side of the window was apparently directing me in a very muffled voice to put my card down, and she would turn it towards her.
It took me way longer than it should have to realize that the window was never actually going to open.
I waited a few minutes more and was finally granted the sandwich that stole Twitter's heart. I raced home to put users' obsession to the test: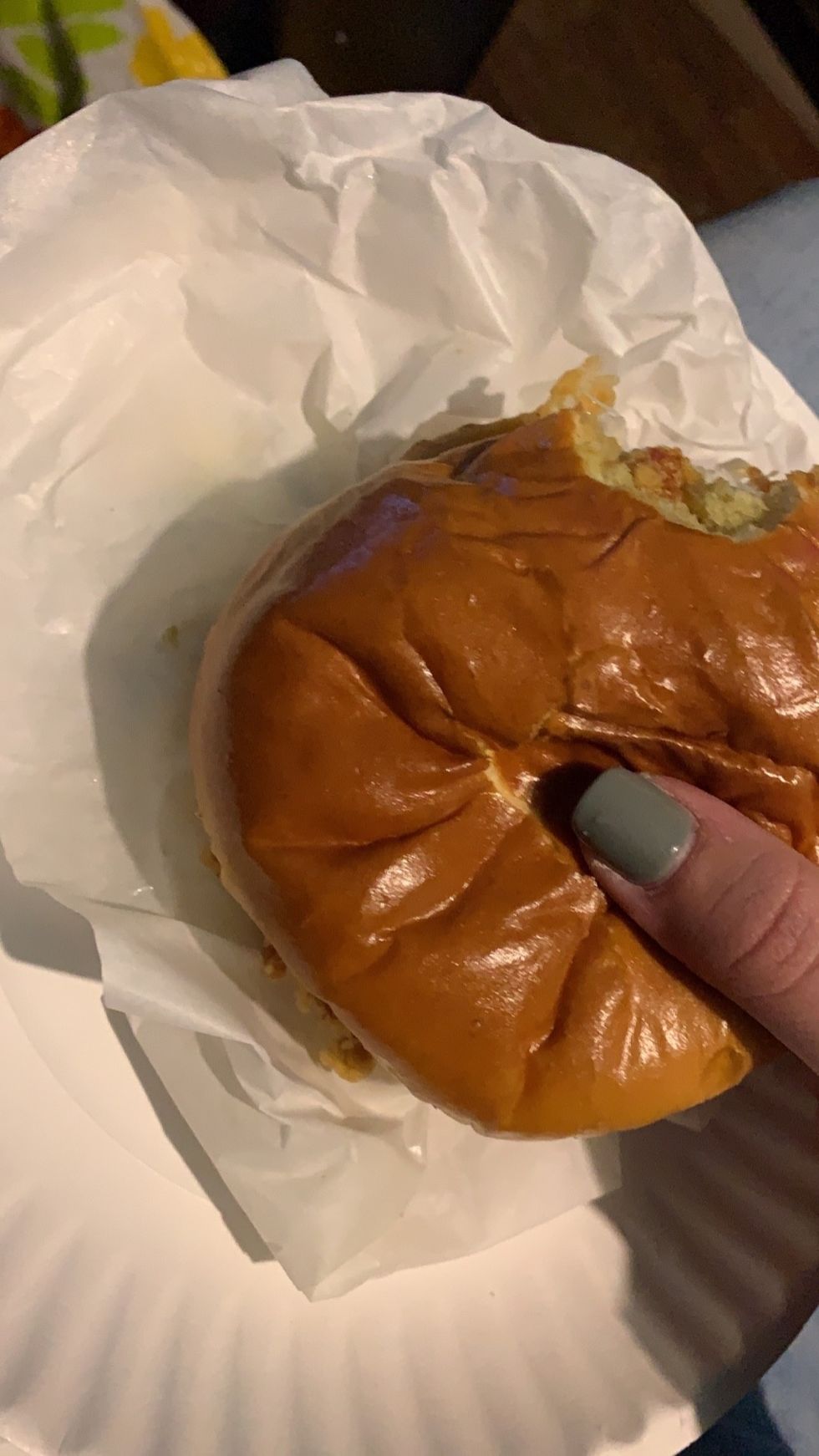 Personal Photo
It actually tasted very good. The perfect proportions of crispy and juicy.
Would I key someone's car for it? Probably not.
Was it better than Chik-fil-A's chicken sandwich? I think so. And, of course, I can always appreciate a brioche bun.
It had just the right amount of flavor, I just hope this one wasn't made on a trash can.