Winnie the Pooh is a beloved fictional character in modern society, often thought of as a character that children can learn from and relate to.
That said, there's a lot of insight about life's struggles that "Winnie the Pooh" characters can offer to older audiences, too. So, here are some quotes from "Winnie the Pooh" characters that'll be sure to help you when life gets to be pretty stressful.
1. "You're braver than you believe, stronger than you seem, and smarter than you think." - Christopher Robin
When life gets tough, we can easily forget the strength that we have inside us. Let's not let our minds get the best of us and instead try to focus on everything that we are capable of.
2. "The things that make me different are the things that make me, me." -Piglet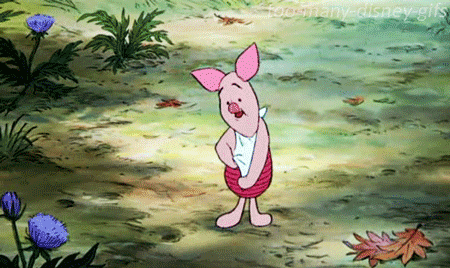 Giphy
3. "If the person you are talking to doesn't appear to be listening, be patient. It may simply be that he has a small piece of fluff in his ear." - Winnie the Pooh

Let's try not to jump to anxious conclusions. I know that assuming the worst can only lead to unnecessary worry and that patiently waiting is often a much better solution.
4. "Some people care too much. I think it's called love." - Winnie the Pooh
If we can't seem to stop thinking about something (or someone), it may just be because we have a lot of love in our hearts, and that's never a bad thing.
5. "It never hurts to keep looking for sunshine." - Eeyore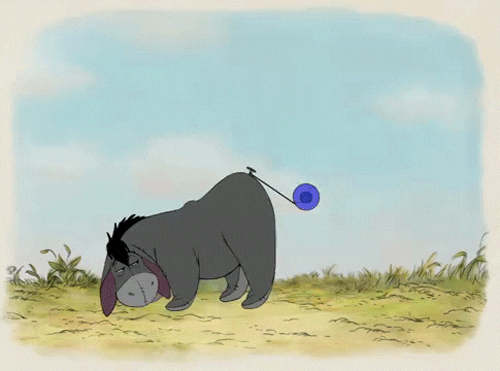 Giphy
6. "The most wonderful thing about Tiggers is, I'm the only one." - Tigger

We are each so different in so many ways, and that's what makes us all so interesting. We should be proud of our uniqueness, seeing it as a most wonderful thing instead of a flaw.
7. "Rivers know this: There is no hurry. We shall get there someday." -Winnie the Pooh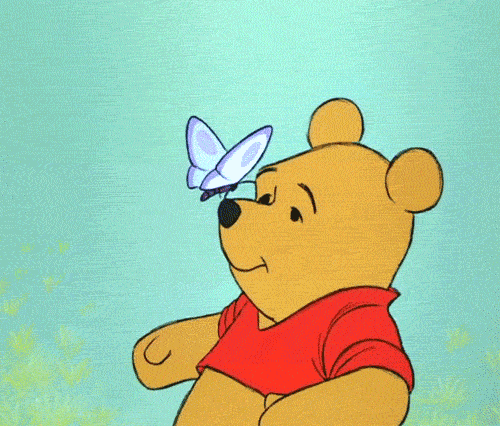 8. "You can't stay in your corner of the Forest waiting for others to come to you. You have to go to them sometimes." -Winnie the Pooh

9. "Don't underestimate the value of Doing Nothing, of just going along, listening to all the things you can't hear, and not bothering." - Winnie the Pooh
I mean, we all need a break sometimes.
10. "Love is taking a few steps backward, maybe even more, to give way to the happiness of the person you love." - Winnie the Pooh
11. "If the string breaks, then we try another piece of string." - Owl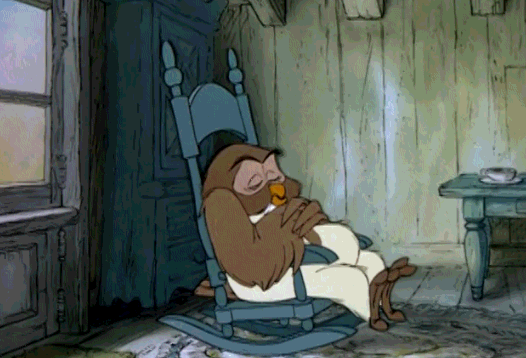 12. "Could be worse. Not sure how, but it could be." - Eeyore

Kind of humorous, but this can always be a good perspective to keep in mind.
13. "What's wrong with knowing what you know now and not knowing what you don't know until later?" - Winnie the Pooh
14. "I always get to where I'm going by walking away from where I have been." - Winnie the Pooh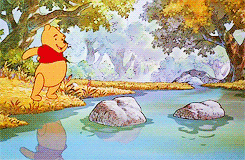 15. "The nicest thing about the rain is that it always stops. Eventually." - Winnie the Pooh

No matter what's troubling you right now, take comfort in knowing that the pain and stress won't last forever.
So, there are a lot of things we can learn from Winnie the Pooh's take on life, even if these lessons are intended for a younger audience. After all, we're never too old to learn.