Does Benji have the magic? Did Fat Amy crush him like a cabbage patch kid? Did Chloe want her jiggle juice? If you know the answers to those questions, then you know the answer to this one: Is it time for Jamie's opinion on Pitch Perfect 2? Yes, yes it is.
Just when we thought there was no more these ladies could do, they blew us away once again! Pitch Perfect two: a masterpiece. It is full of song, dance, comedy, love, and aca-awesomeness. (we've established I'm nuts the first time around...I know)
This movie we get to see the adorable Hailee Steinfeld. She plays quirky, over-enthusiastic, wide-eyed Emily. Of course, this is not new news to my few readers, we've all seen this movie 38 times like me...right...?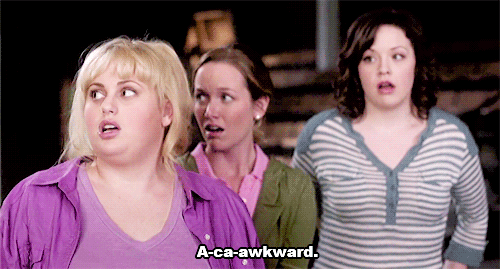 Anyways. How do you not love Hailee? She's so darn adorable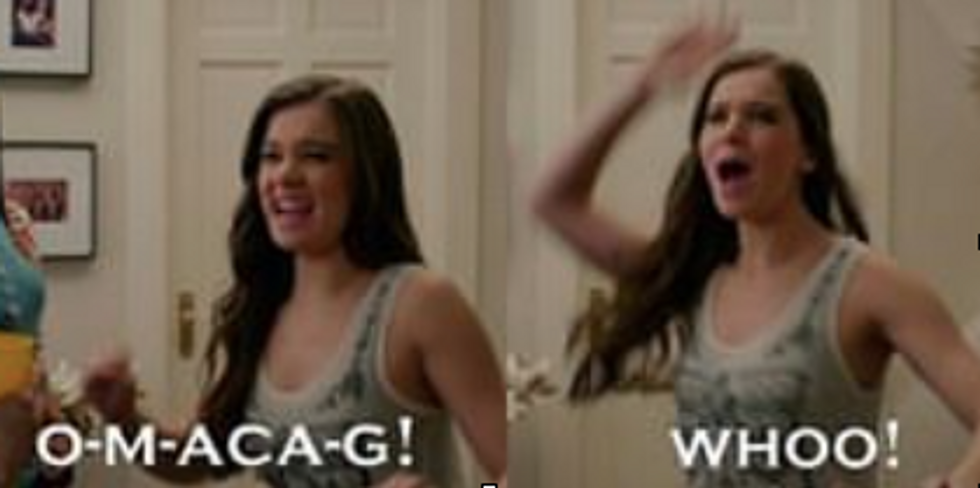 Just precious
We also get to meet DSM: Das. Sound. Machine. The intimidating European group out to destroy the Bellas, they even threw Beca off her game.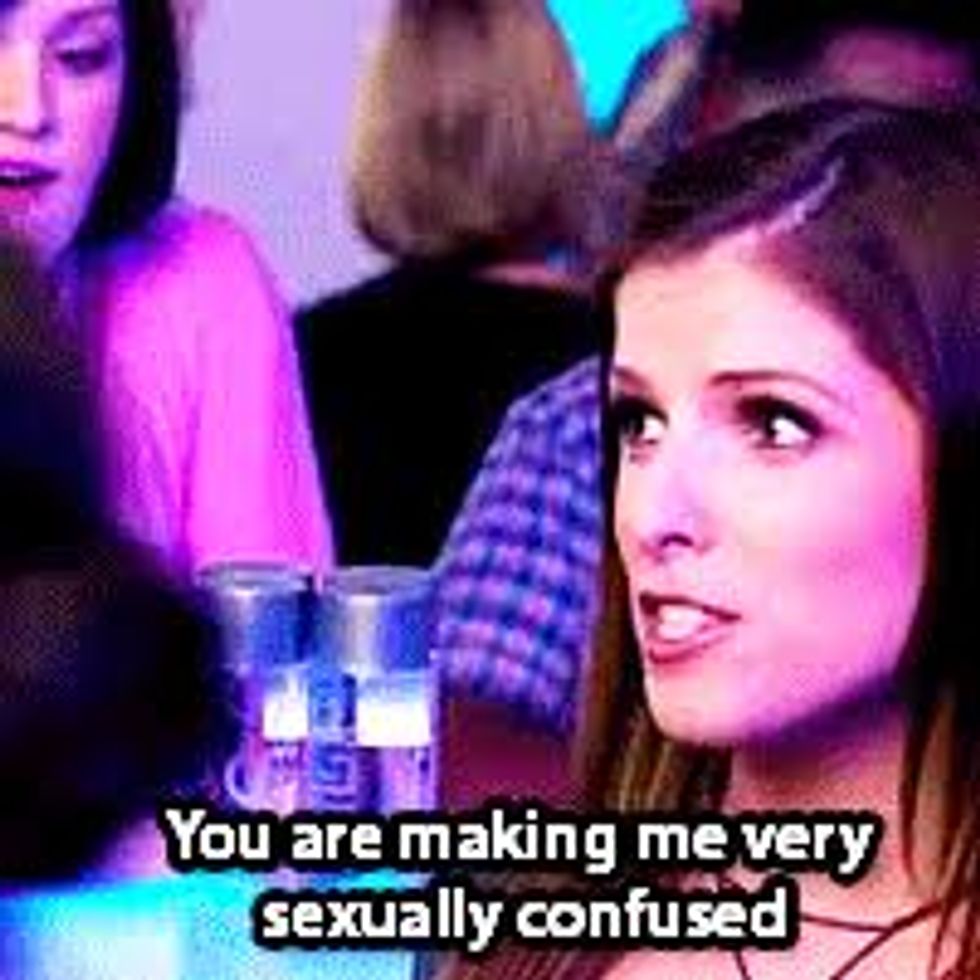 continuing with...you are physically flawless. But you can't blame Beca, Kommissar is a beautiful woman.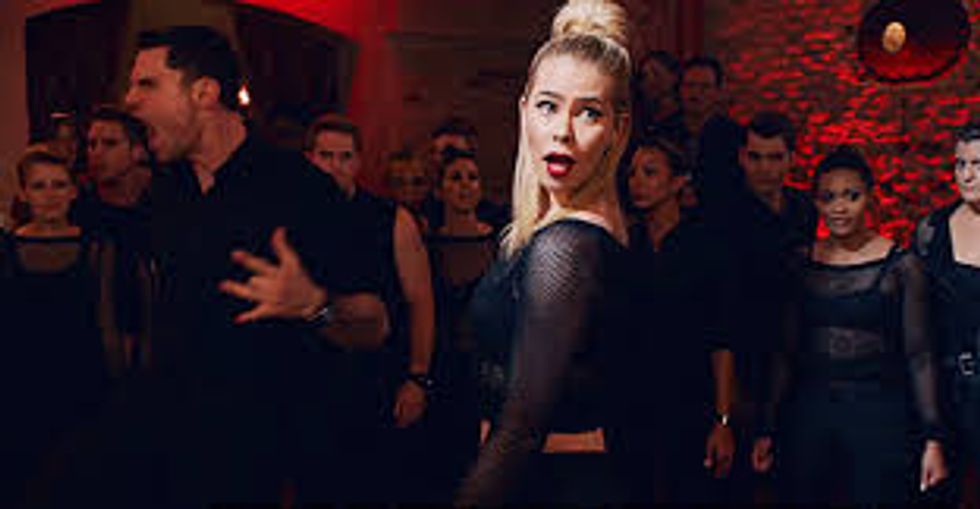 Don't worry, Jessie and Beca lovers, they are still together and stronger than ever. But, for the Barden Bellas, not so much. Beca gets an internship working for a music producer, and even sings a smash hit Christmas song with Snoop Dog and wows her boss. This pisses off Chloe because Beca isn't fully committed to the Bellas.
Bechloe fans begin to worry, the girls are fighting, but don't freat you aca-amazing people, all ends well between the girls when Chloe admits she is scared for the future (which we all are).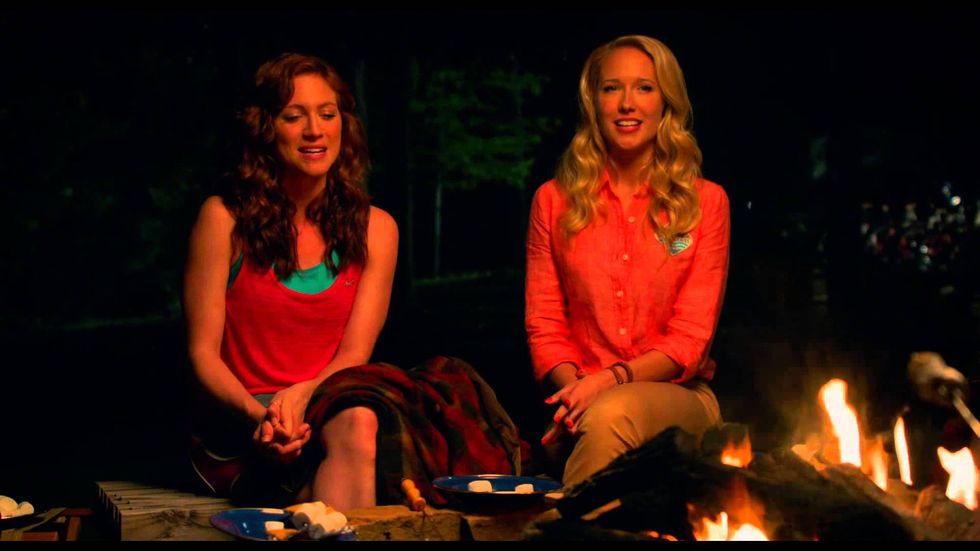 Thanks to Aubrey and her acapella boot-camp, the girls get their groove back, most importantly, they find their voice.
Meanwhile Bumper is craving something more than just casual sex with Fat Amy. He proposes they become boyfriend and girlfriend, where they make teddy bears and her's is a little bigger than his, and they hold hands and do all that lovey-dovey stuff. Fat Amy rejects him hard but realizes what a big mistake that was.
Before traveling the worlds to win back their dignity due to Fat Amy's revealing show to Mr. President Obama during wrecking ball (find it here), Amy serenades Bumper with a heartfelt song that ends up with them making out all over the grass.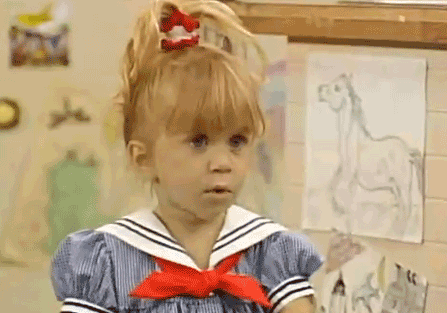 If that isn't true love than I don't know what is.
The Bellas win the worlds with the help of the legacy Bellas! They sing newbie Emily's (and Beca's) song Flashlight and capture the hearts of the entire aca-audience (okay I'll stop with that), in the movie and through the screen. It's the little moments that make this movie great.Emily gets her solo and all is right in the world. Oh, and there is her budding romance with Benji.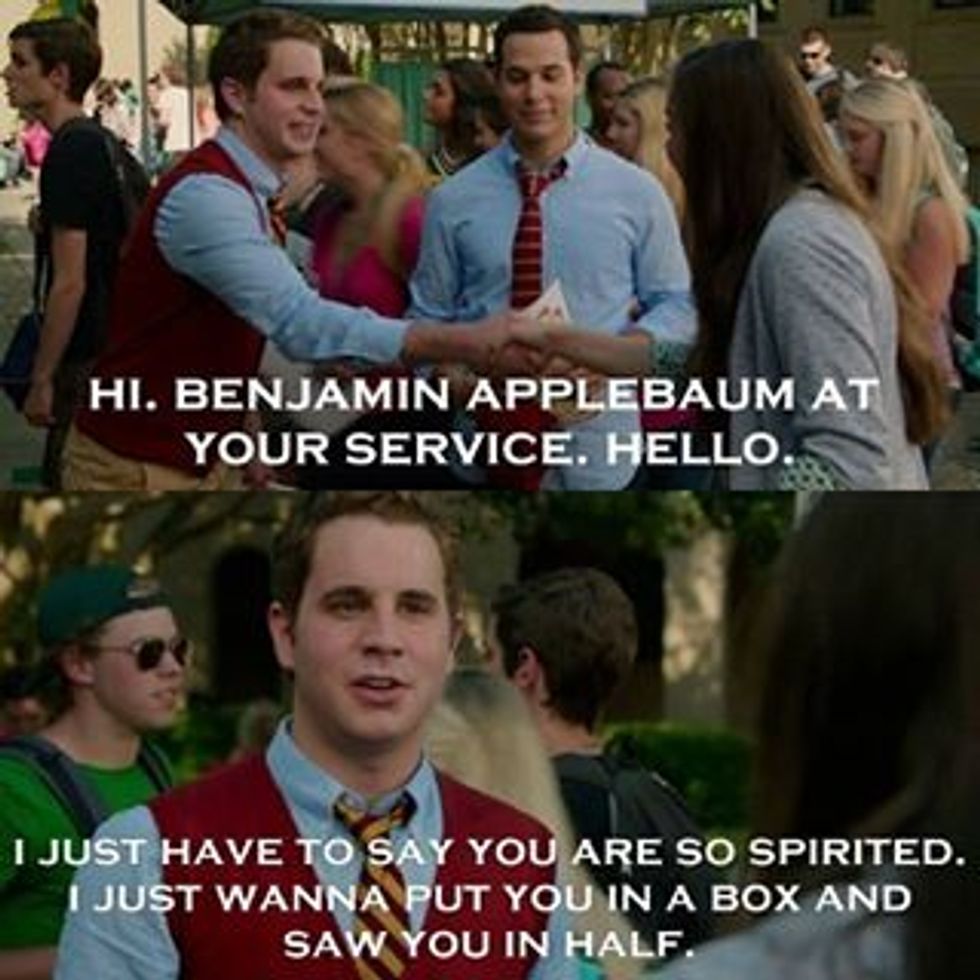 I want to say that my flirting is better, but I'd be lying.
Alright, nerds, that's all I have to say about Pitch Perfect 2. Was it better than the first? As much as I loved the second, I think the first "upped" it a little more. All in all, 4.5 out of 5 stars. The audience loved it, but we need more...like a third movie!
Stay tuned for part three, the end.