Being born and raised in South Philadelphia is a source of pride for me and always will be. I pronounce water as "wooder," have an unending love for Wawa, and will gladly climb greasy poles when the occasion calls for it. Being a local I often get asked what there is to do in the city. Here are some of my must-see things that are guaranteed a good time
Go to the top of City Hall.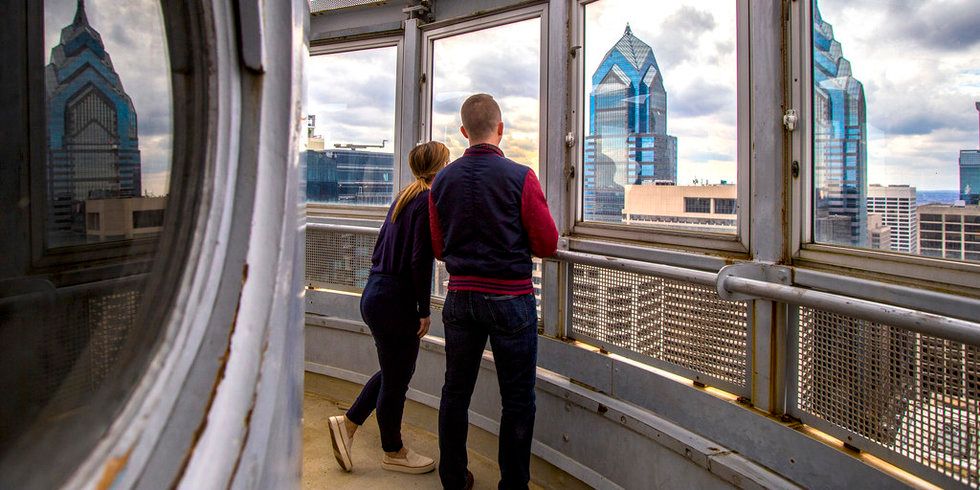 City Hall Tower Tour
For less than $10 you can go to the top of the City Hall tower and see the city from a panoramic view. Many people don't know about this because it's not advertised much but it's both a cheap and beautiful thing to do in the city!
Walk on Penn's Landing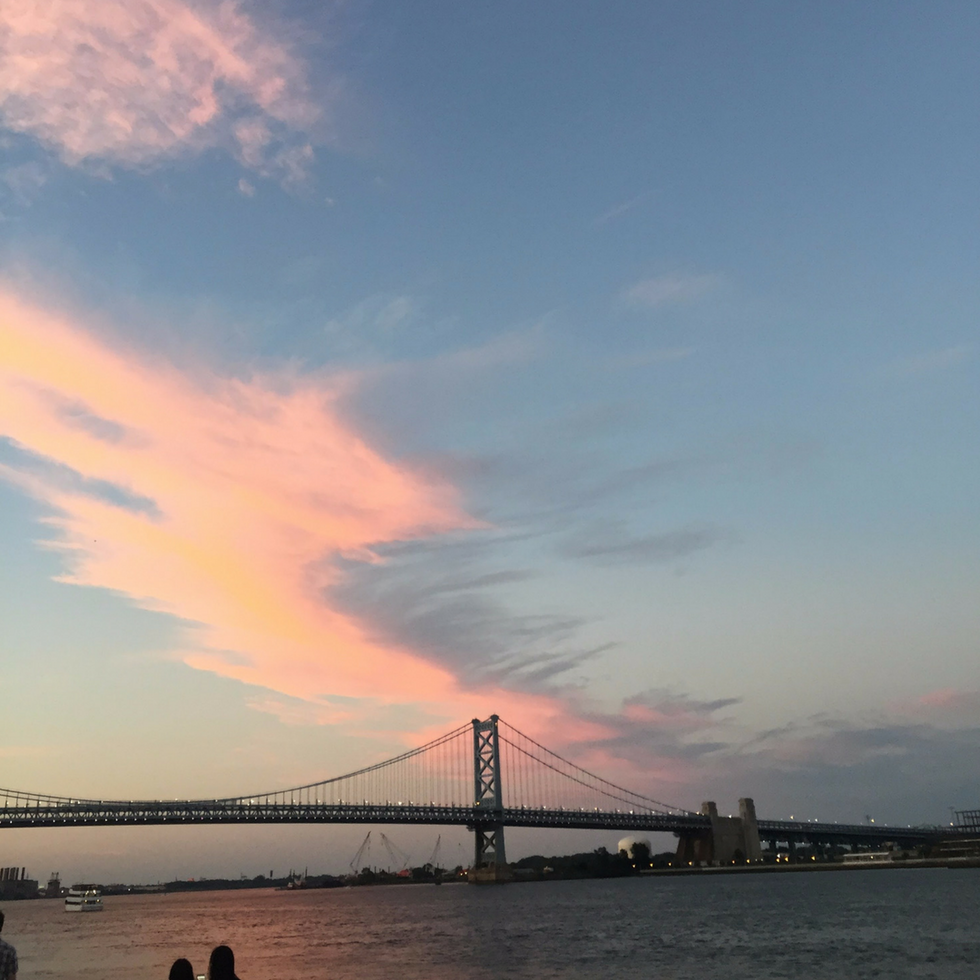 Silvia Cavalieri
Is it even summer if you're in Philadelphia and haven't been to Penn's Landing? Penn's Landing offers a scenic promenade along the Delaware River.
Go bar hopping in Old City.
If you happen to be taking a drive around the city on a weekend night, you'll probably encounter a 15 person bike with loud music and colorful lights causing traffic. Big Red Pedal Tours are often booked by partygoers to go bar hopping around the city. Under 21? You'll be the sober one steering the pedicycle.
Ghost Tour at night. 
Philadelphia is a city loaded with history in every nook and cranny. With all this history comes sightings of ghosts. Many tours focus on the haunted spots in Philadelphia and you may just get to see one for yourself.
Visit all of Quest Love's Top Food Places.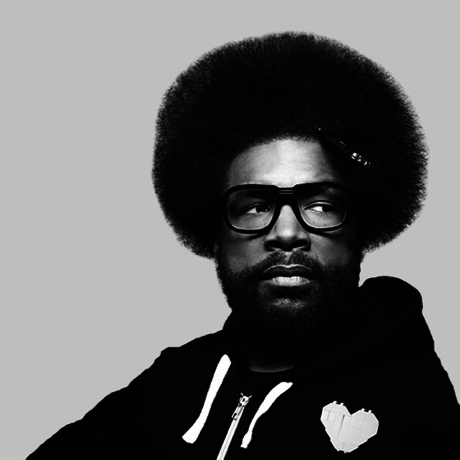 It's A Quest Fest  |  Jessica Seinfeld