They say "sex sells," but what exactly is PETA selling? PETA stands for: "People for the Ethical Treatment of Animals," supposedly a group with a strong moral compass, constantly striving to improve the treatment of animals across the globe. The group fights against animal cruelty like animal testing for cosmetics or drugs, bullfighting, Sea World and other aquatic amusement parks. All of this seems good; when you look on the surface PETA, indeed, has a strong moral compass and is fighting for an undeniably good cause. The flaw PETA has given itself comes down to their different advertisements.
One of PETA's biggest campaigns is, "I'd Rather Go Naked Than Wear Fur." Again, nothing wrong with promoting the boycotting of fur goods. But all of the adds featured with this tagline feature women naked.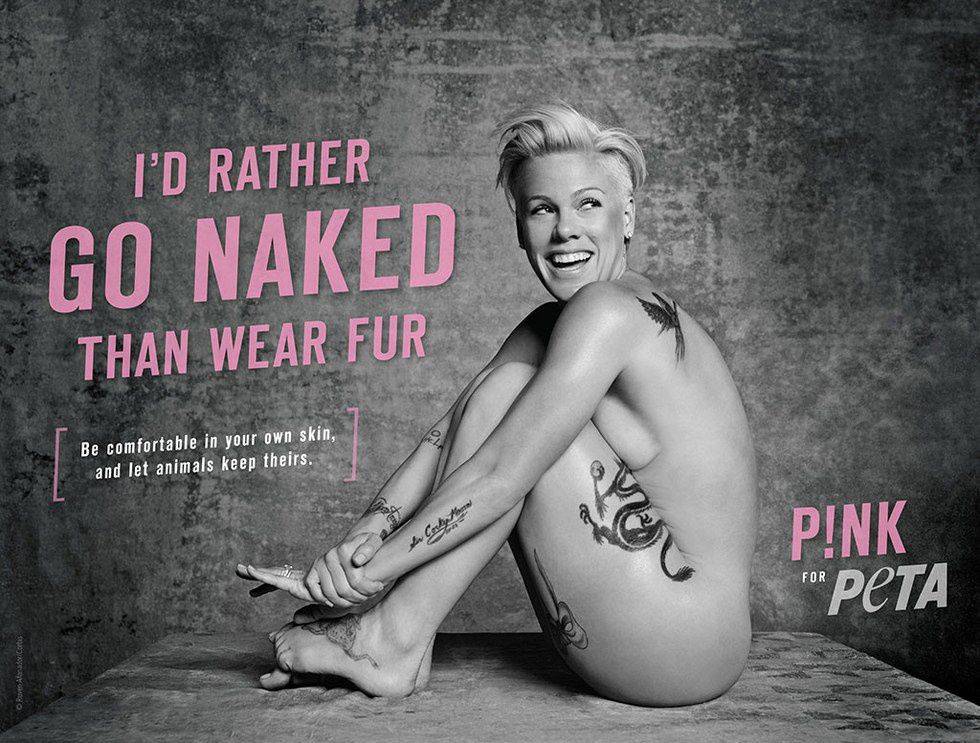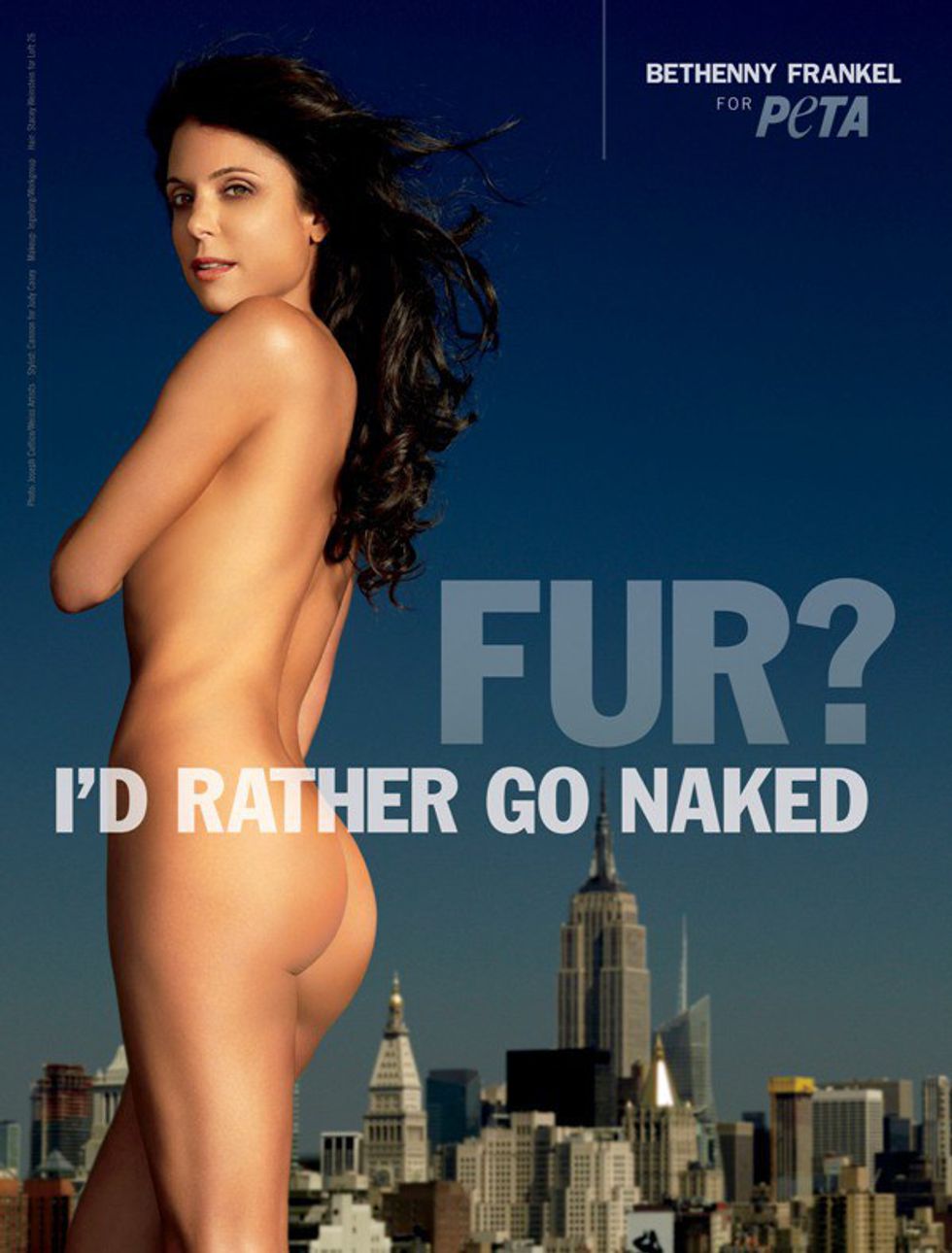 These two images are just an example of dozens of the images in the ad campaign. My question is why is this necessary? Why has Peta decided that the way they are going to get attention is by displaying a naked woman and, in many cases, famous, naked women. Naked women have nothing to do with animals and this is a clear unnecessary sexualization of the female body. PETA doesn't stop there. Their campaigns constantly feature naked women as the animals who are being harmed. The idea of equating humans to animals and showing them in the same situation as animals is an effective way to express the vividly the horrendous acts and make them much more relatable to humans. But what is unnecessary is the use of naked women to cause this effect.

Here are some ads Peta has released: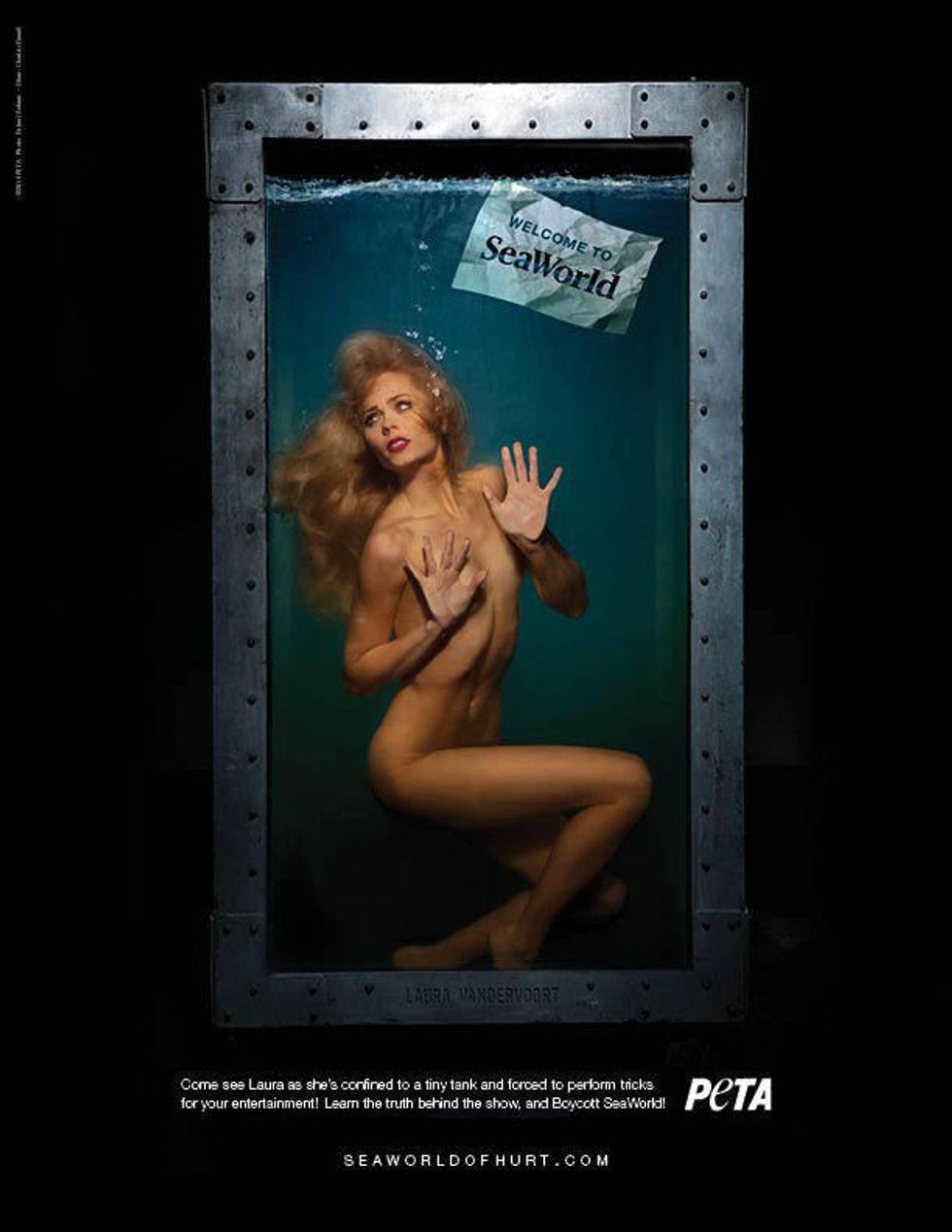 By putting these woman in these positions -- helpless, naked and vulnerable -- PETA is making women victims. It is completely unnecessary to make these naked women represent harmed and tortured animals. I quite simply don't understand the need for these adds and the use of naked women within them. There are many ways to be provocative and get attention and it is clear that PETA has chosen this avenue to do so, yet there are so many other ways to attract attention without sexualizing the female body in such a vicious and unnecessary way.
So let's ask ourselves...