Hunter is a Field Bred English Cocker Spaniel who is as smart as he is cute. My sweet, happy dog has endless energy and I don't think his tail has ever stopped wagging. A friend once said he looks like 3 different dogs put together with short legs and long ears that he habitually trips over while he parades around South End. He makes passers-by smile which makes me infinitely happy! I love him so much!
About Hunter:

Age: 1
Weight: 32lb
Where they were born: Ayden, NC
Current location: South End, Charlotte
Nicknames: "Boo Boo", "Mr. Hunter"
Best friend: Pierre and Pepe (his feline brothers)
Favorite toy: Dad's socks
5 Random Facts About Hunter:
1. He will attempt to body slam a German Shepherd with all the confidence in the world...bless his heart
2. He has "human" eyes and will look deep into your soul
3. He can jump so high that we often find him in the kitchen sink
4. His favorite chill-spot is on Dad's shoulders (he looks like Jon Snow's cape)
5. He never says no to a shower (even when he wasn't invited)
3 Places They Love To Go With Their Human:
1. Screw the humans, where are my cats?
2. The South End Rail Trail
3. In the car!!!
Hunter's Personality Pics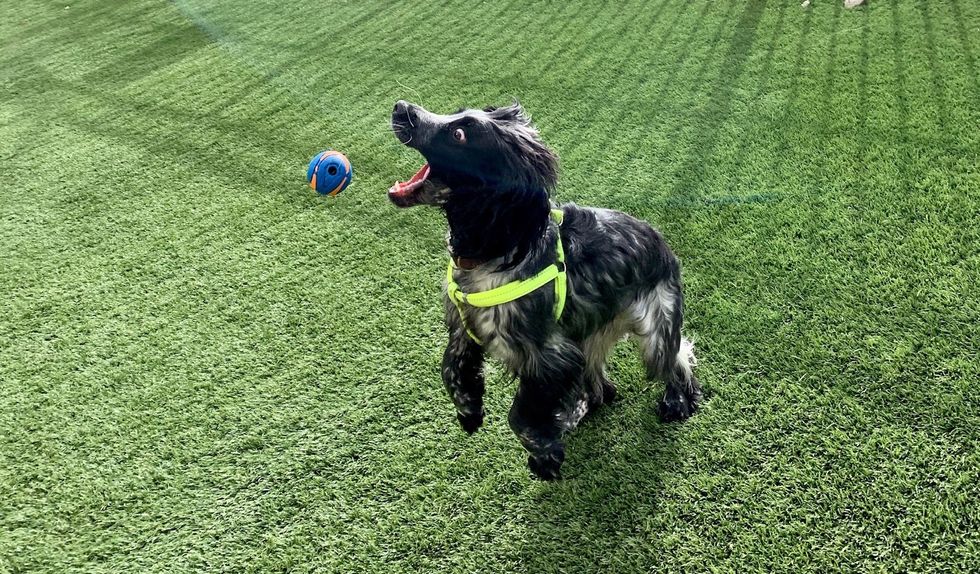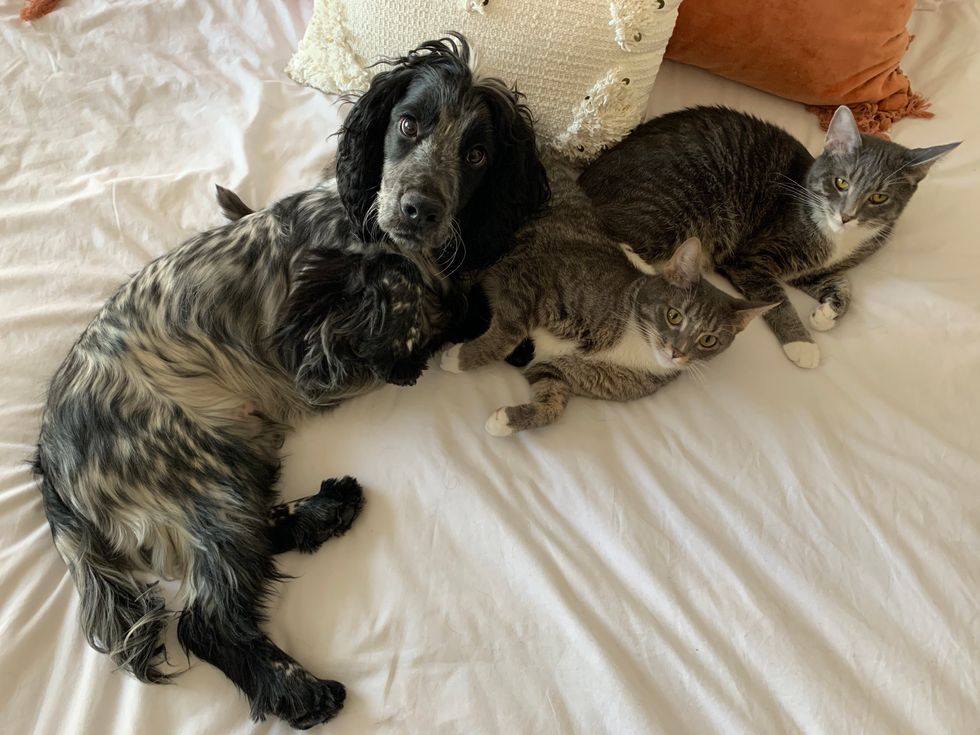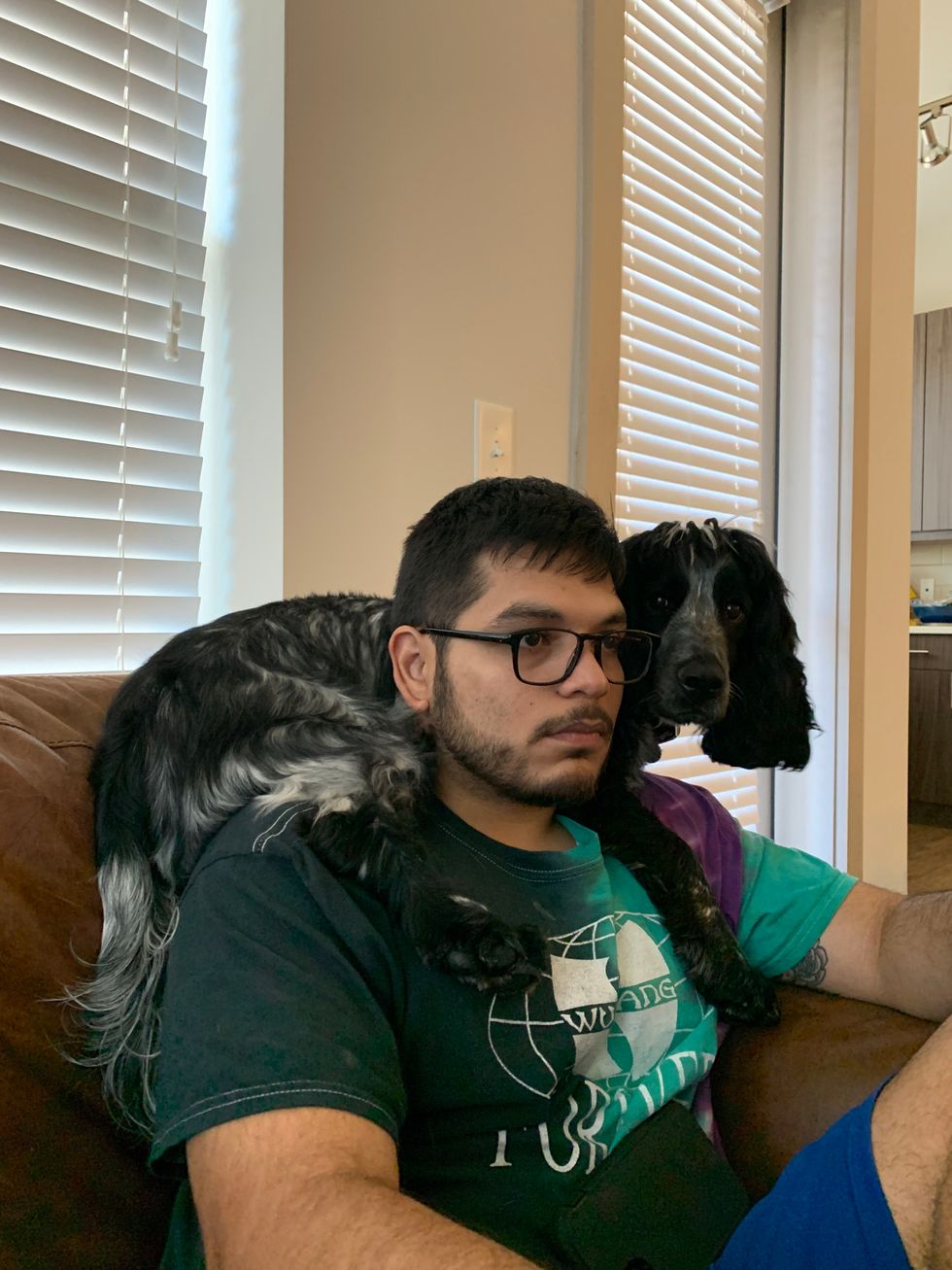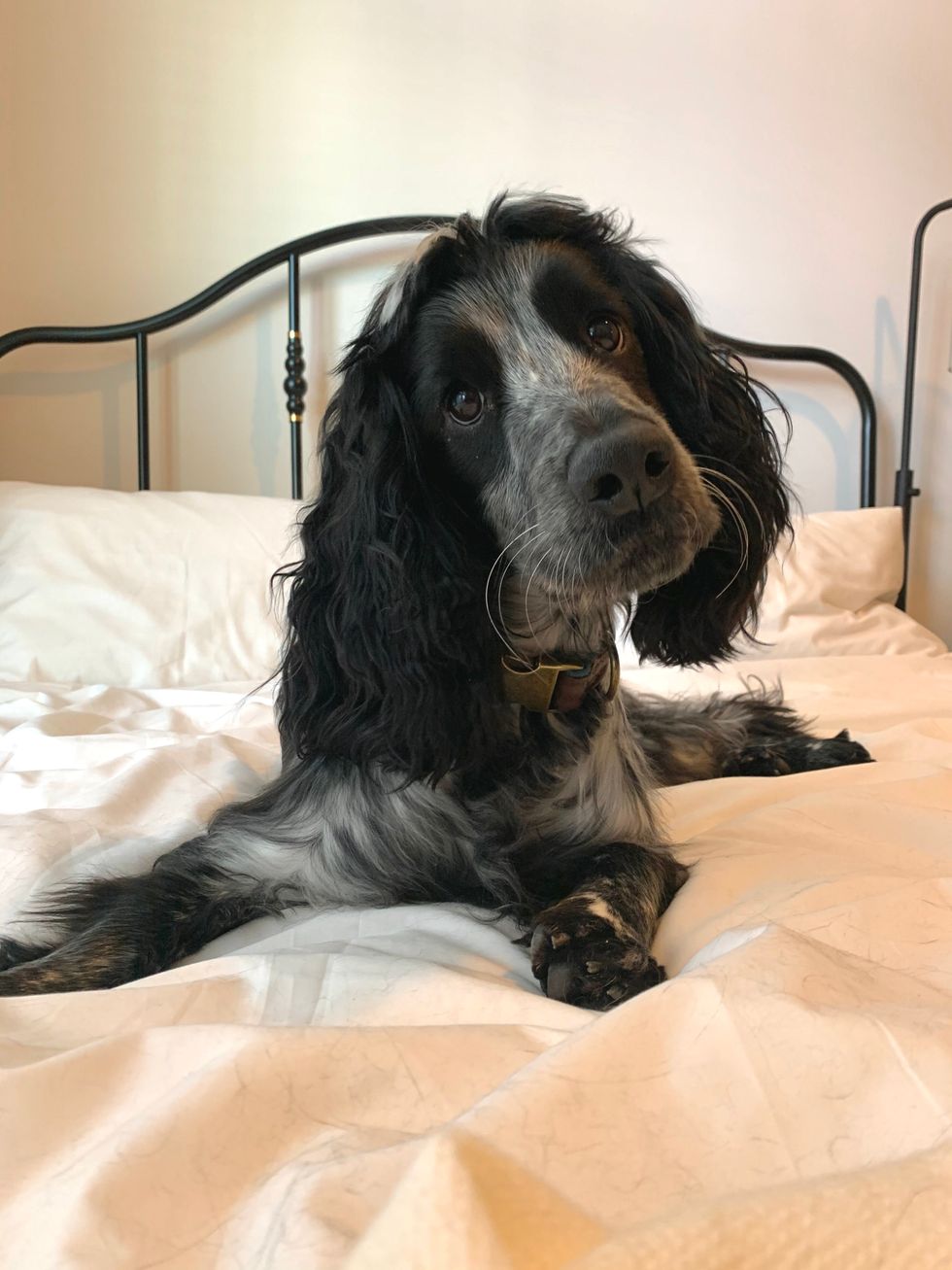 The Best Video Of Hunter Ever Taken:
Your browser does not support the video tag. s3.amazonaws.com
Want to follow Hunter, Pierre, and Pepe's adventures?

Instagram: @qenzie