As I enter the second half of my college career, I can't help but reflect on the past two years of my time in school. It was good. It was bad. It was fun. And it was ugly. I try to be someone who learns from my mistakes. If I'm being totally honest with myself, I don't think I lived up to my full potential last school year. That being said, I've set some new-school-year resolutions for the approaching semester.
1. Going to class.

One of my favorite things about college is that often times, class attendance isn't required. Anytime I so much as coughed, I would sell myself the idea that I was ill and didn't need to go to class. When I did go to class I would often show up 30 minutes late. Because of my consistency in skipping class and arriving late, I once showed up a half hour late to a Russian exam that I didn't even know I had. Not only would I stumble in late, but I was usually running on about four hours of sleep and hungover. Yeah, I ended up passing my classes, but not without much stress and a lot of luck. That being said, I'm making going to class a priority for this school year. Tuition is too expensive for that nonsense.
2. Sobriety.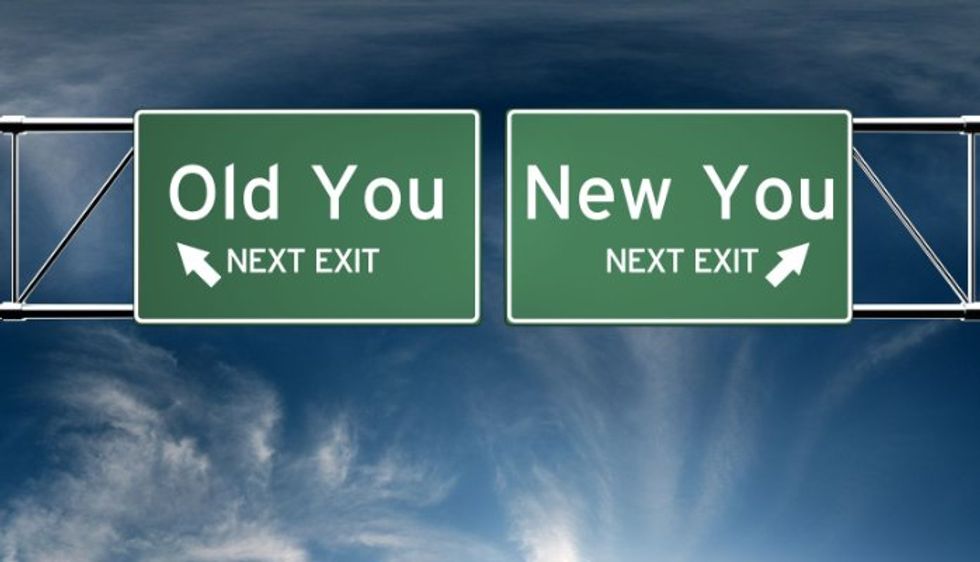 Alcoholism runs in my family. I've always known that. That didn't stop me from going buck-wild the year I turned 21. I had no plan for how much was too much or any sense of self control. I grew used to being the loud, drunk guy at parties. I enjoyed the attention. Was I partying more than a typical college student? Nah. This kind of became my justification. Eventually, drinking became a way for me to deal with social anxiety so I could be "more of myself." Quite frankly, it just became very unhealthy. I can't say that I had some dramatic, near-death experience that involved seeing the light and sobering up. Instead, I developed increasing sense of self-awareness of the deterioration of my physical, emotional, and spiritual health. On top of all that, drinking was draining my bank account.
3. Taking care of my physical health.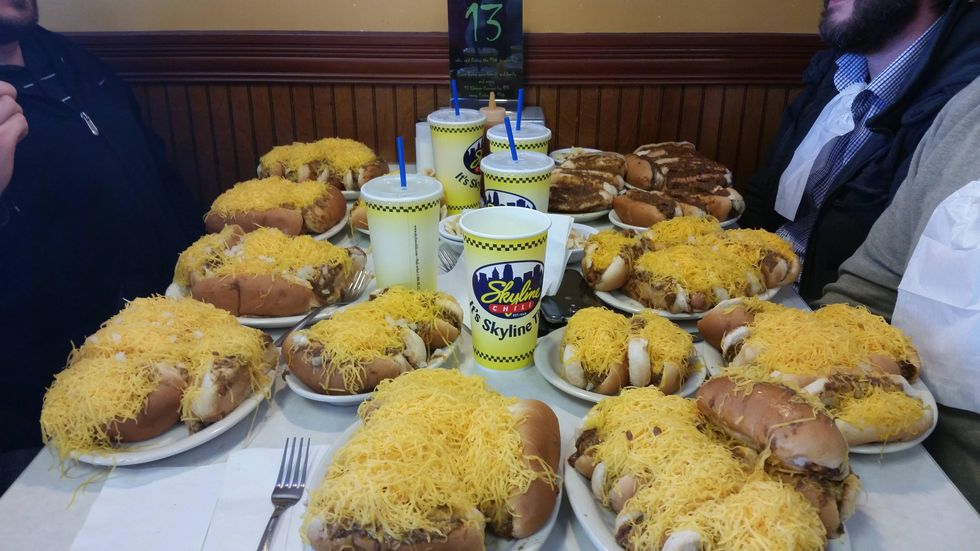 I ate Skyline about twelve times a week and exercised once during the entire school year. Also I drank beer. Lots and lots of beer. My gut got fatter and my boobs got bigger. That's really all there is to say about this.
4. Being present, speaking less, and being vulnerable.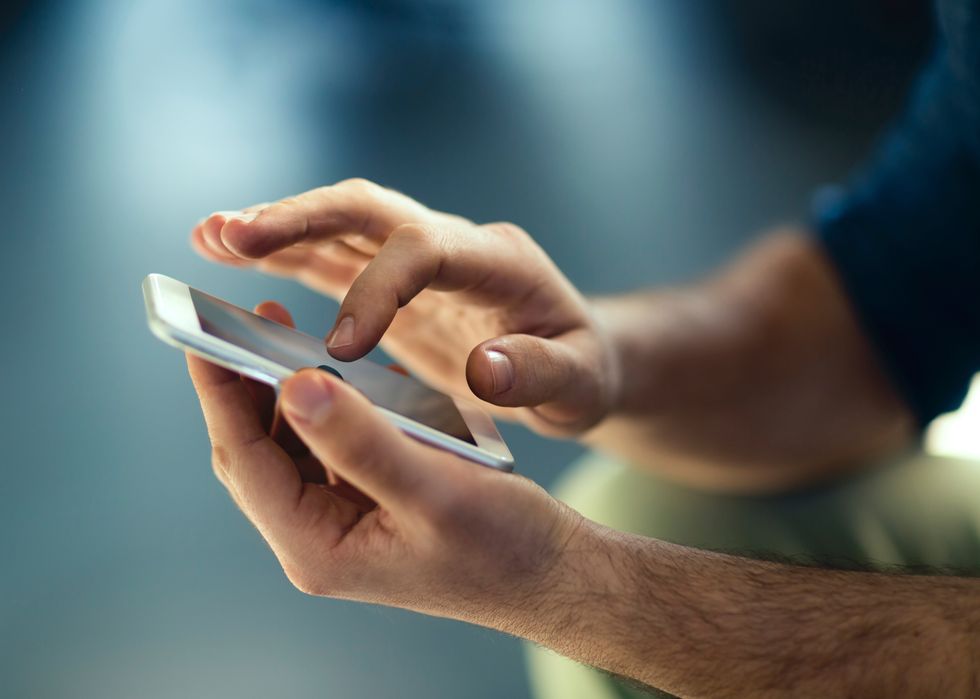 I feel like I'm kind of beating a dead horse with this one. I love being distracted by social media. We all do. I love whipping my phone out to keep conversations on the surface-level. I want to speak more honestly and listen more intentionally. Don't get me wrong. I love social media. I love the internet. Memes are my passion, but sometimes I unintentionally elevate online interaction above real face-to-face connection. Connection requires vulnerability and vulnerability can be a scary, uncomfortable thing. It's like exercise. It feels horrible in the moment, but is necessary for your health. I often find myself talking too much and too loudly about nothing to avoid vulnerability. My train of thought goes something like this: If I'm doing the talking I can control the conversation, therefore, if I can control the conversation, which means I can keep people from really knowing me, therefore, I eliminate the risk of being rejected. It's kind of a ridiculous thought process when you think about it, but for some reason we buy into it over and over again.
5. I wanna be an FC Cincinnati fan.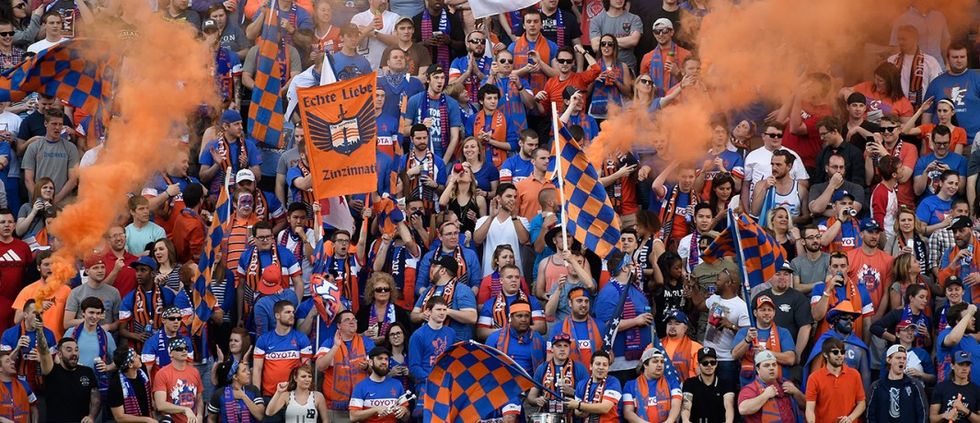 I've never really followed sports before, but that doesn't mean it's too late to start. I don't really like soccer, but honestly what a festive sport. I can't wait to wear my blue and orange scarf and beanie to Nippert stadium while I sip on my pumpkin spice latte.
---
Well, these are the scattered thoughts I'm having heading into this school year. If you're about to be a first-time college student, I pray that you'll learn from some of my mistakes. If you're a former college student, you may find some of them relatable. Either way, I hope this year is prosperous for you.

God bless.