It has been a grand total of 10 hours since I have moved into my dorm at college and I can already guarantee you that the college experience is not all about the partying.
---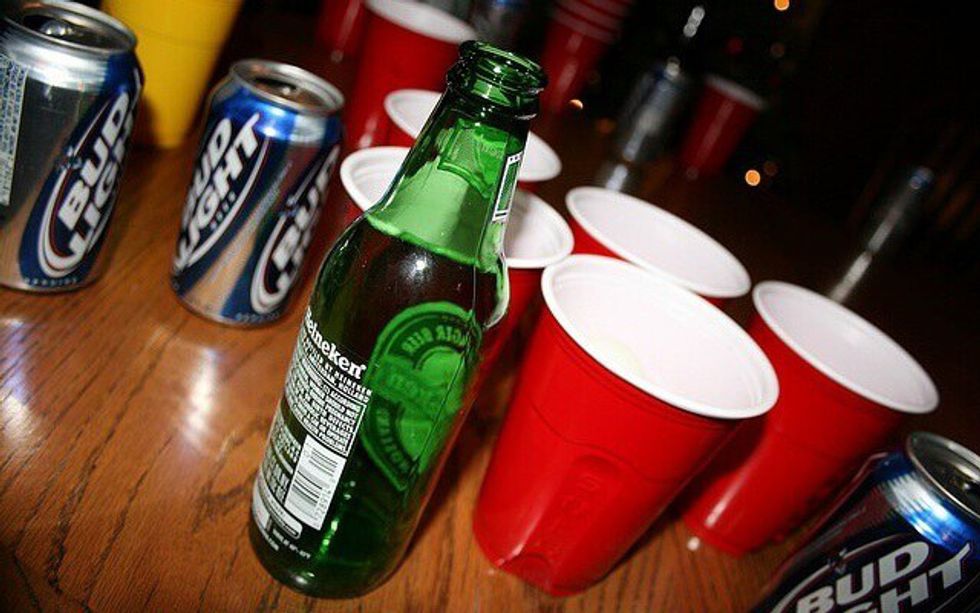 Going to college is taking a big leap into the whirlwind that is life. What most incoming freshmen fail to understand is that the length of the journey does not revolve around which residence hall you are living in, how 'cute' your dorm decorations are, or more importantly-how many parties you go to.
You JUST graduated high school a couple months ago and JUST said goodbye to your parents or whoever dropped you off. Yes, that feeling as if the shackles have been broken, waving them off campus is that of freedom. No, that does not mean you should start drinking the minute they are gone.
Someone is paying for you to be here, whether that be you or your parents or another relative. SOMEONE IS PAYING FOR YOUR EDUCATION. You can pay $20, if that, to get turntdrunk on a Friday or Saturday night (maybe even Thursday if you're lucky.) If you skip class because you got too drunk at that 'crazy party' last night, it could cost you $100+ dollars!
Everyone wants to have fun. Everyone wants to make friends. Just realize that you are here to get an education and to work towards your future career! Did you come to college to study "Partyology" or something else?
If your answer was "Partyology," maybe college isn't for you.
To the Freshman who received a minor within the first weekend of college- it isn't too late to take it down a notch and focus on sober activities.
To the Freshman who is currently majoring in "Partyology"- There will always be a party, but there will not always be $8,000+ to pay for that party.
School is expensive and the debt associated with school, although rather nonexistent now, will catch up to you. Take into consideration that you are losing a lot of money and even more learning opportunities every day that you skip class because of a hangover.