At Drury University there is a strong focus on making the freshman year experience the best it can be by having programming and people entirely dedicated to making the transition into college welcoming and easy for students. As a freshman, you are leaving home for the first time and meeting so many new people and starting new classes. It can be quite disconcerting. At Drury, we have Orientation, which is a much more involved and in-depth orientation than I suspect many other schools have. Freshmen are split up into Core classes, based on the interests that they signed up for and are kept together as a unit throughout the whole of their first year at Drury with a professor that gets to know them and acts as their advisor. To help out with the first weekend before they start classes, we have about 2 or 3 Orientation Leaders for each Core class to help them get settled into college life and be a mentor to the freshmen as well as help facilitate all the fun activities. Affectionately known as O Leaders, they plan ice breaker activities, take them out to such fun events as bowling, ice skating, and a service plunge, and help form the bonds of friendship that will keep freshmen engaged and learning at Drury. It's important to the faculty and to us older students that they succeed and that we provide the right type of environment to foster that success.

This year, I had the privilege of being an O Leader with two other students to a fantastic class of freshmen! We had an arts centered class with a unique teacher who sometimes brought his sweet dog to class! The class consisted of 21 students who all had a certain interest in art in one way or another. The students were all different majors, architecture, sports medicine, math, physics, and had different interests like sports, bowling, and community service. It was wonderful getting to know them all and to see friendships start to form. I really enjoyed the experience of being an O Leader and hope I can do it again in the future!
The first day of orientation we helped them move into their dorms. There are three dorms on campus and Orientation Leaders and members of Greek life who had already moved on campus were volunteered to help families move their belongings from their cars on the curb into each freshman's respective room. It was very efficient and well organized. Move in lasted from 8 am to 12 noon and we moved in over 400 people in those four hours! Families ate lunch together in the commons and then departed from their children to return back home and leave their freshmen in the care of Drury's capable hands. In addition to freshmen core classes, there were also international student groups and transfer groups in core classes to transition into Drury. We had class with the professor and the students the first day to introduce everybody to each other officially as the year began. Earlier in the summer, a portion of the students attended the optional Freshman First Day to meet each other and get acquainted with Drury. Now in the fall, they are settling into their new home away from home and getting started in their life here.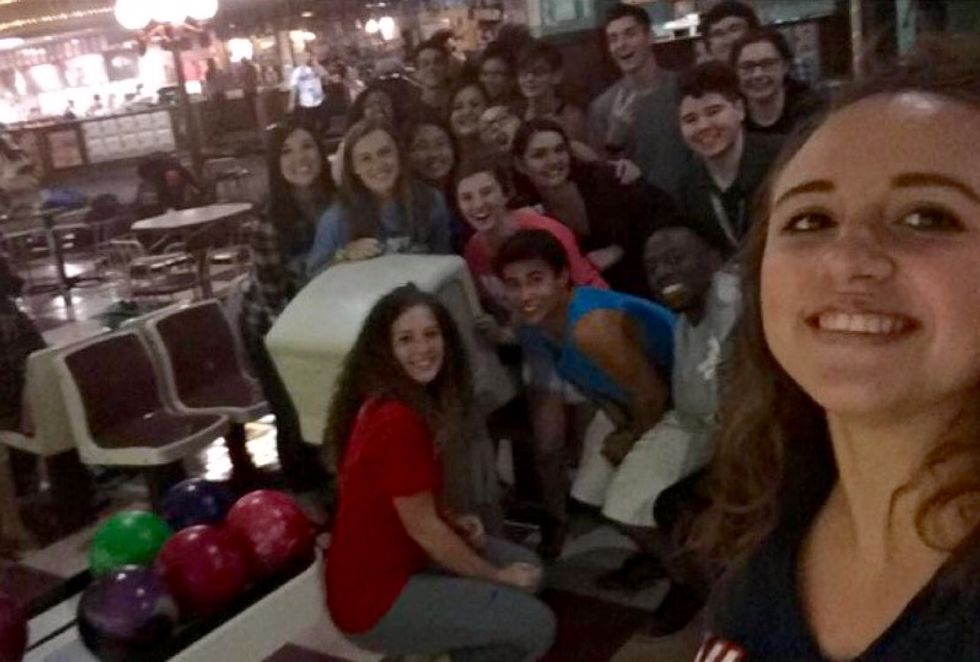 That evening, we took our students to the HardCORE games. Each class was in a team competing against other core classes for the most points at each game to see who was the overall dominating core class. The games were hilariously fun and sometimes messy, and I could really start to see them coming closer as a class and working together to reign supreme. Throughout the weekend we did various activities with them, including taking them to a speaker, driving them to local places of entertainment, and ending in a faculty dinner and dessert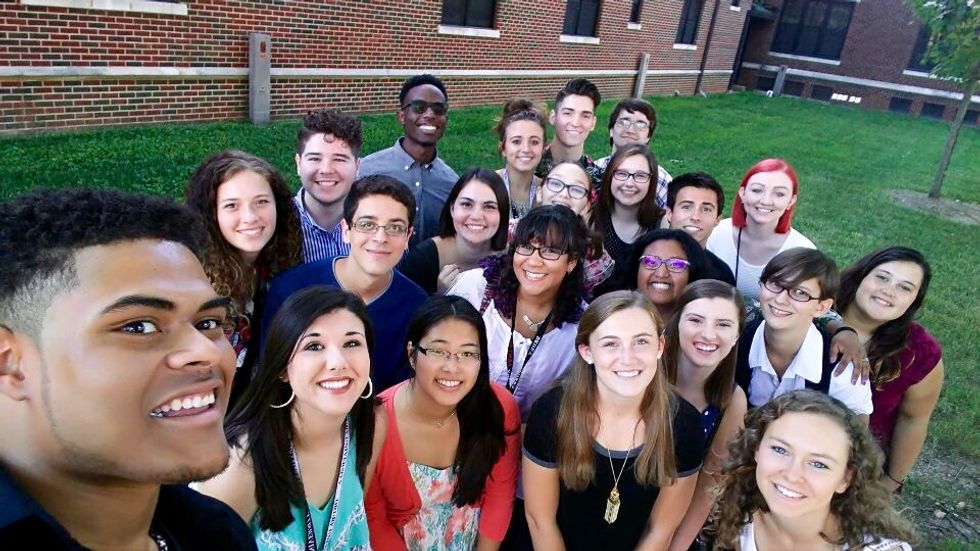 It was meaningful to me to be involved in this, because I had such an amazing experience when I first came to Drury with my core class and Orientation that I wanted to provide this same feeling to the new students as well. I cherished being able to connect with the class of 2020 and help them feel welcome to the university that I love so much. I met amazing people this weekend and am happy to say that I am still connected with them and continue to be a part of their lives and there for them if they need me. I have learned a lot from my "O babies" and am so inspired by these students and optimistic about the wonderful personalities and passions that they bring to Drury.