With the spring semester right around the corner, and New Year's resolutions in full swing, this is the perfect time to get organized! A lot of people shudder when they hear the word organization, but it doesn't have to be all that bad. Being organized will set you up for success and even the smallest things can make the biggest difference in day to day tasks.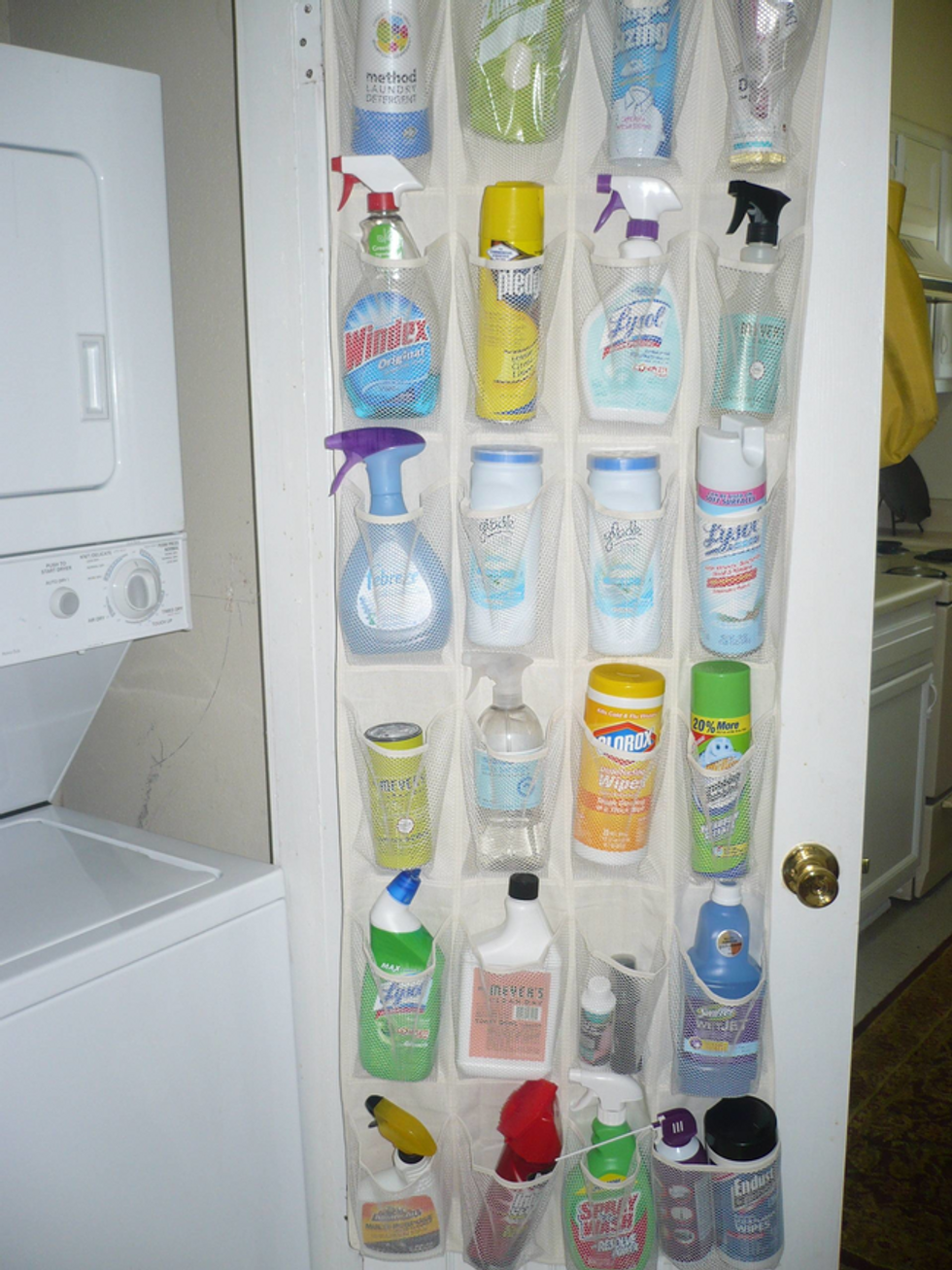 By using an over the door shoe hanger you can make cleaning supplies way more accessible. Not only is this handy, but it's also really inexpensive. These shoe hangers can be found at places like Walmart or Bed Bath & Beyond.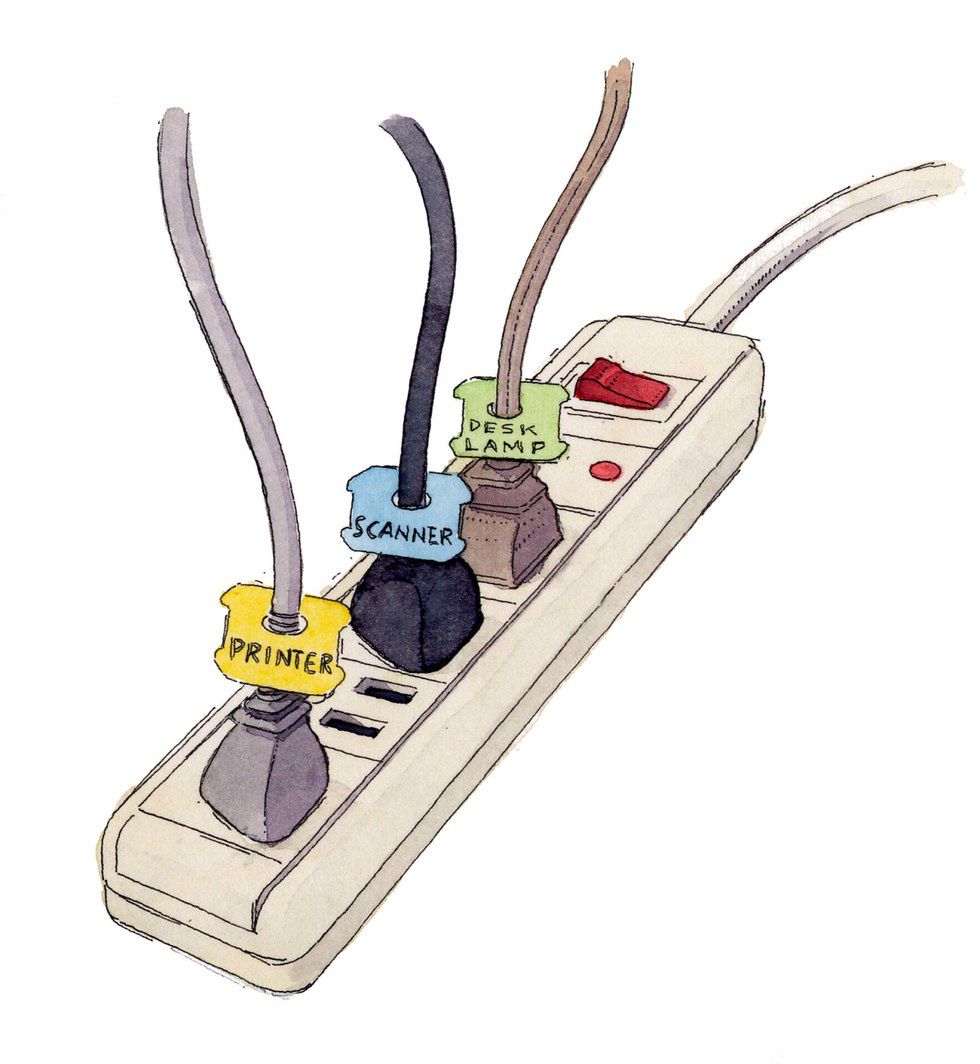 Does anyone else have the struggle of never knowing which wire goes to which device? By just putting bread tags around the wires and labeling them you'll never have that problem again! This is a really easy, and in my opinion, really helpful organization hack!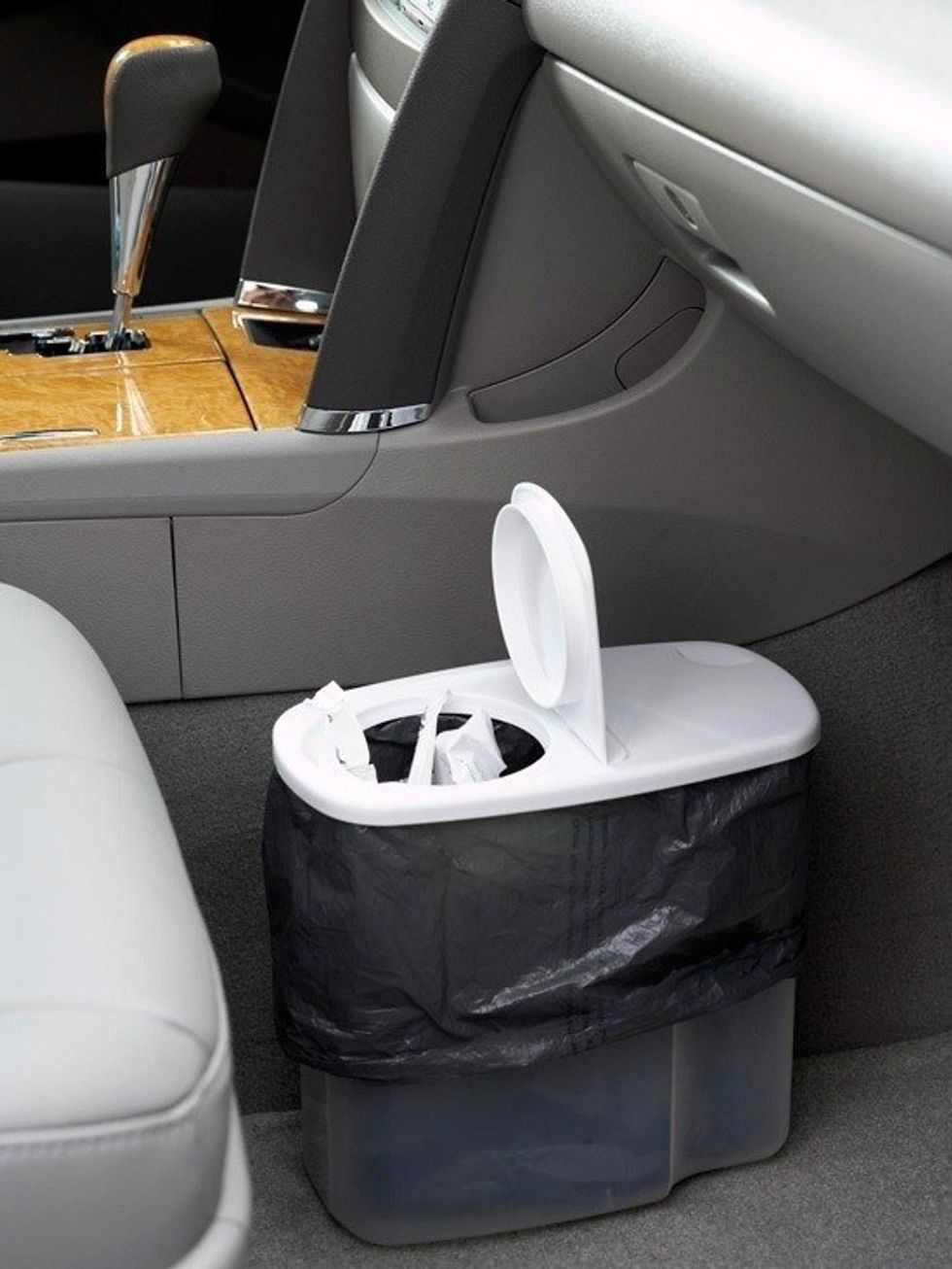 If your car is anything like mine, it turns into an actual landfill from time to time. Shout out to BuzzFeed for this amazing idea. By simply using a plastic cereal container, trash will always have a place to go in your car. I'm super happy about this one, people.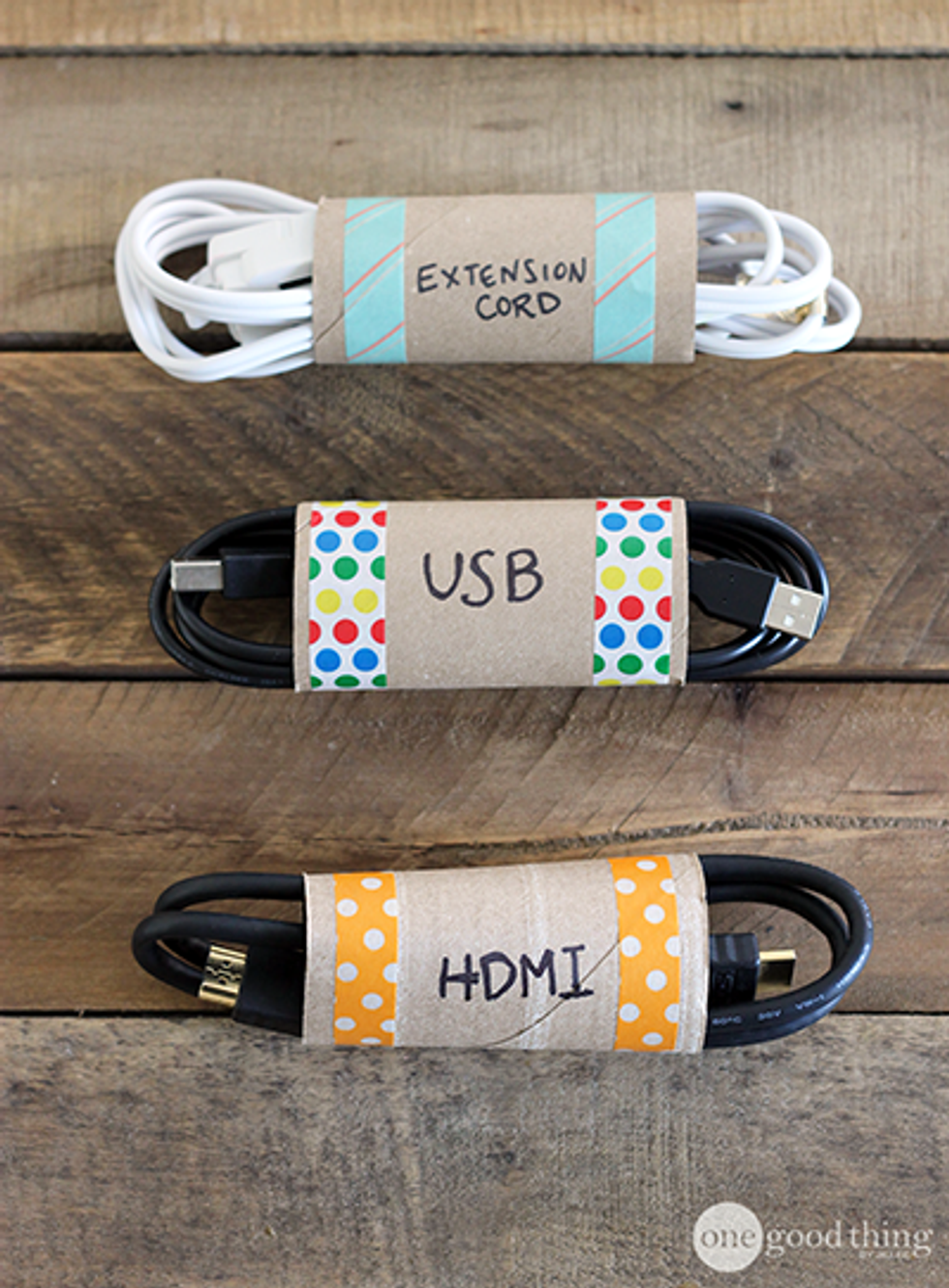 This is one of my favorite things ever. By using old toilet paper rolls you can easily roll up cords, label them, and tuck them away in a bin until you need to use them again! Untangling a mess of wires is officially a thing of the past. Plus on the adorable blog, One Good Thing By Jillee, she tells you how to make it look super cute.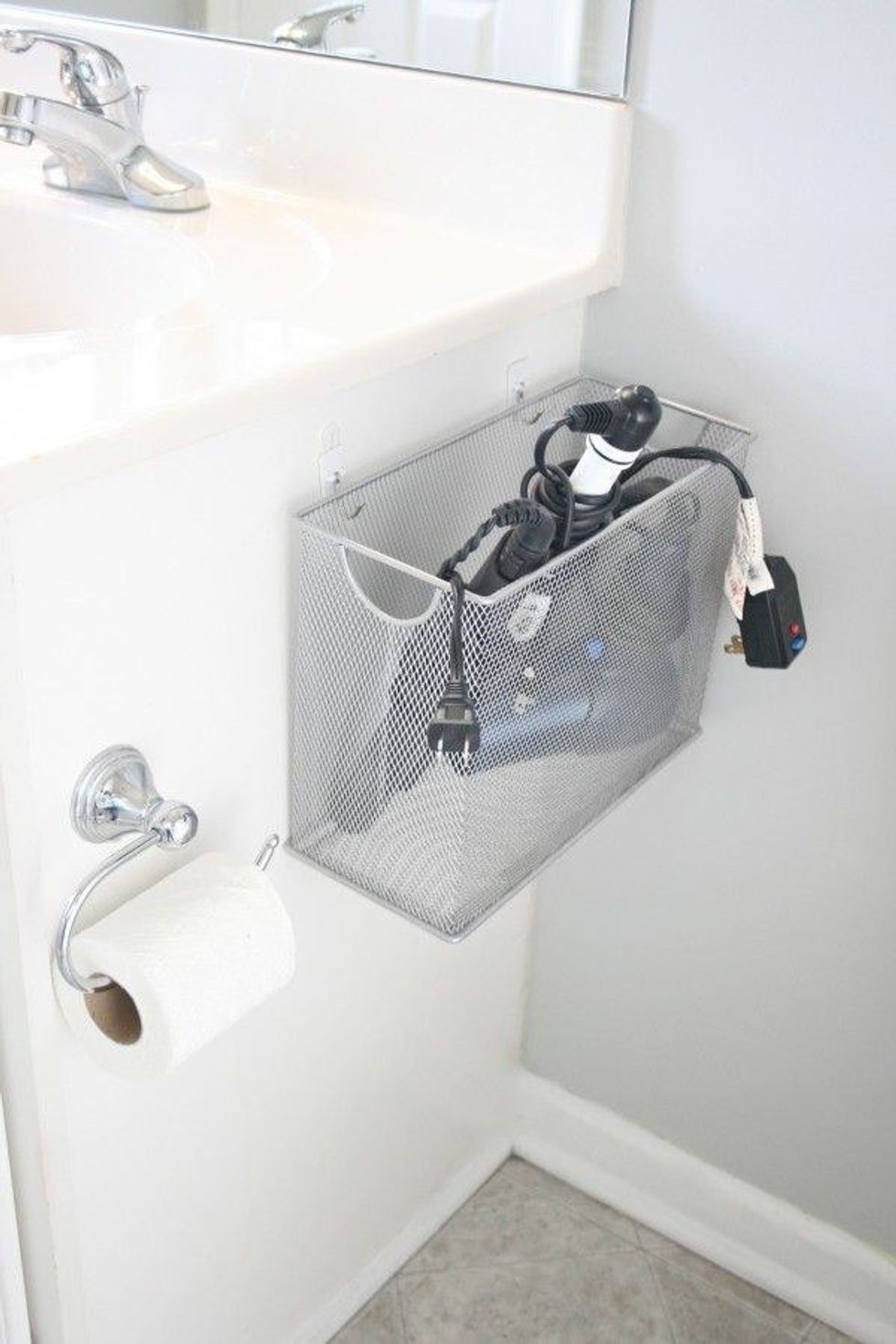 Straighteners, curling irons, and hair dryers all take up an obnoxious amount of room, but thanks to this easy fix there will no longer be a storage problem! Just get a mesh wire container, some command hooks, and voilà!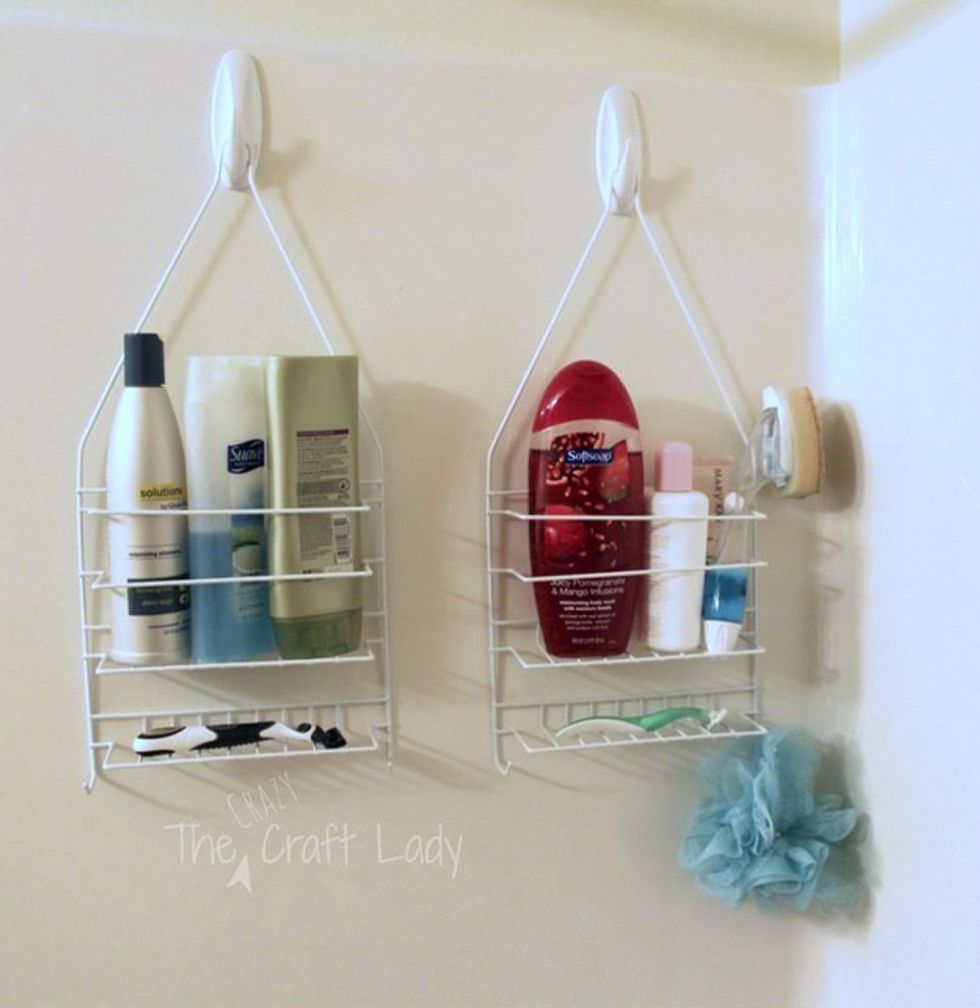 Command strips for the win again! These things are amazing. Thanks to The Crazy Craft Lady now it doesn't matter how much shelving you have in your shower!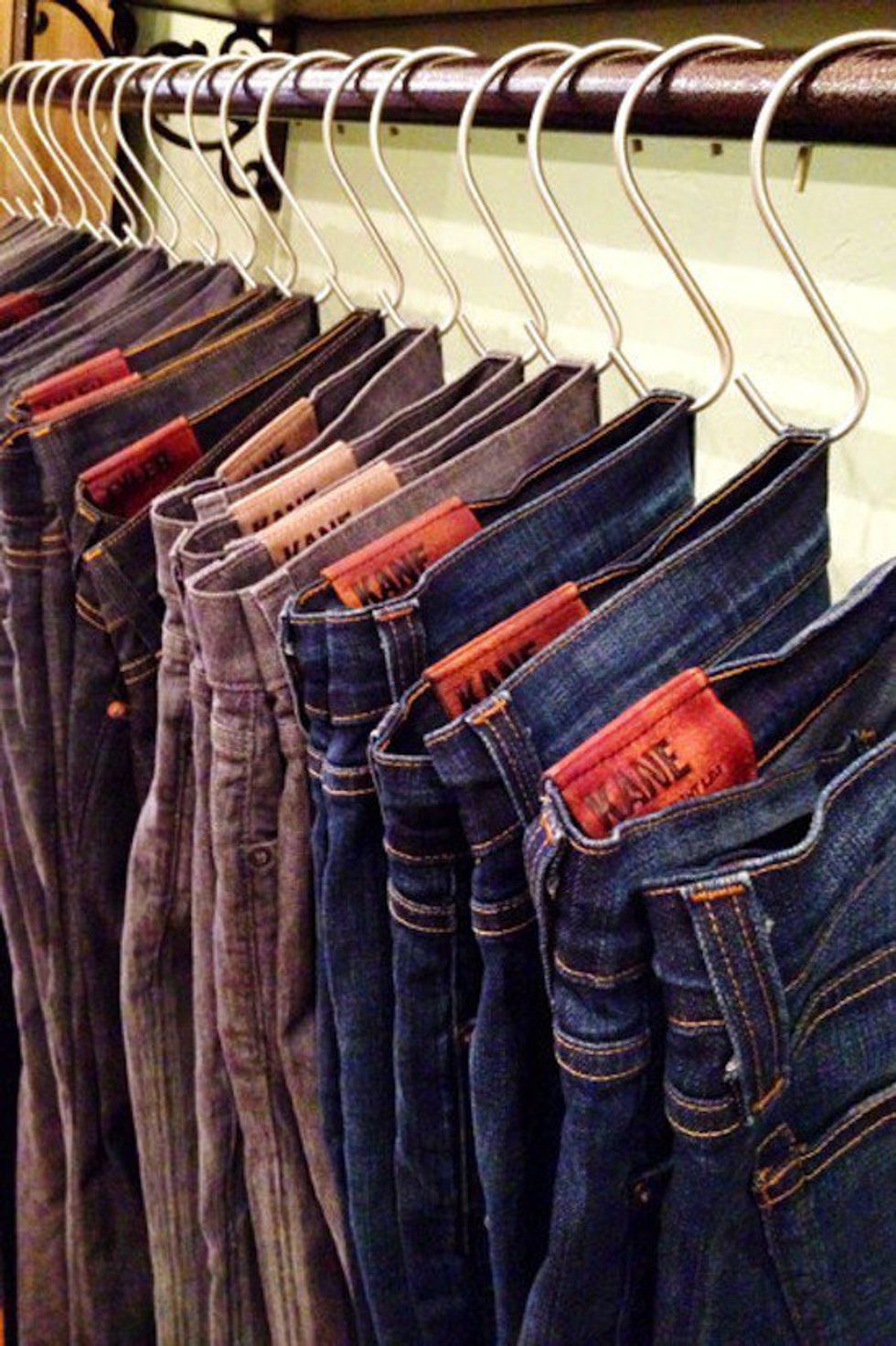 I'm seriously doing this tomorrow. By using S hooks jeans can easily hang up in the closet!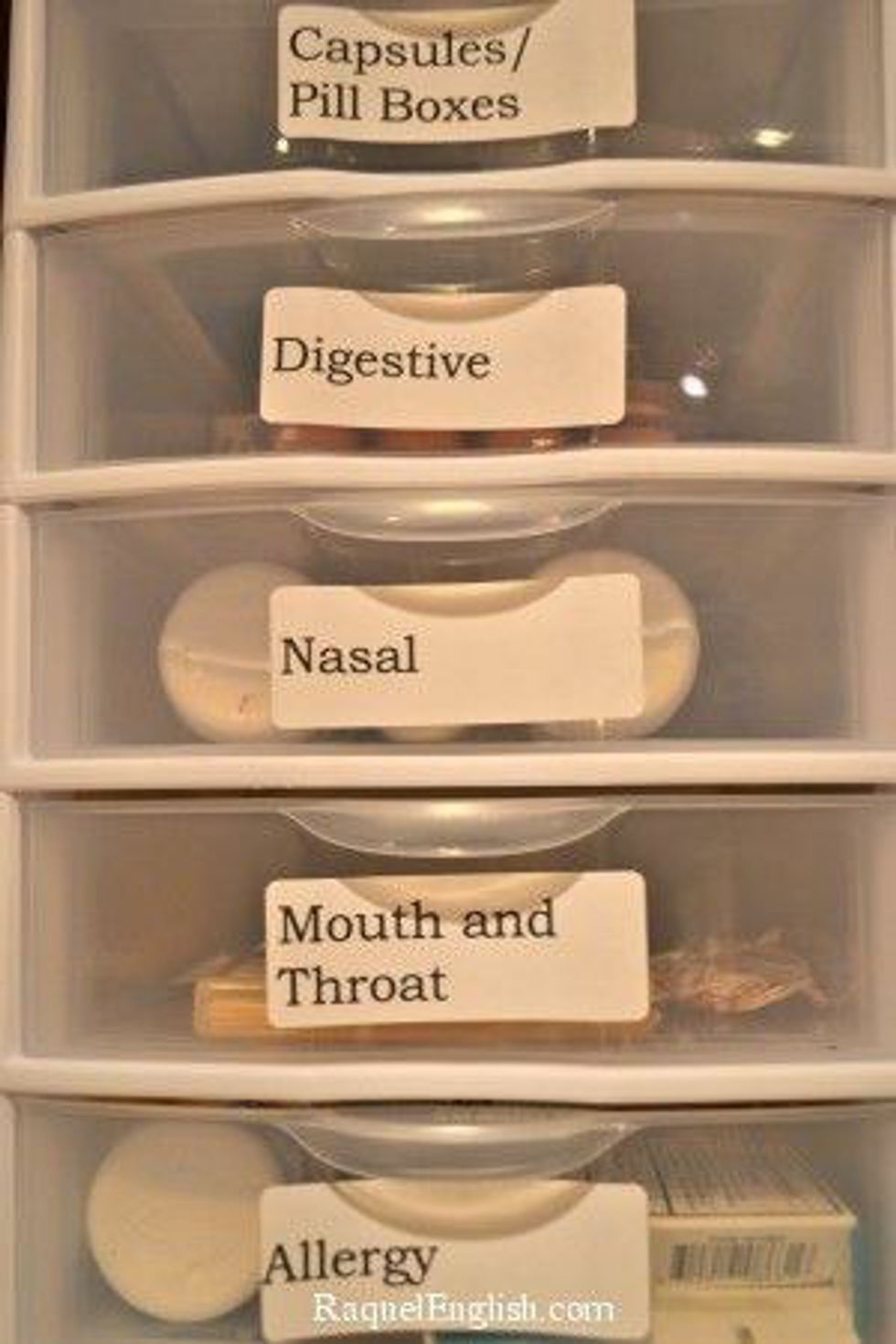 By labeling a small plastic drawer you can have a super organized medicine box! So helpful.
Organize on!