When checking social media accounts, watching the evening news or making small talk with coworkers, the same terrible topics, at one point or another, will surface. Unfortunately, the world has been overwhelmed with tragedy lately. The media seems to focus mainly on all the negative occurrences, when they should be also covering all the positive stories in our world.
Major Turnout at Orlando Blood Banks After Mass Shooting:

Following the attack at Orlando nightclub, Florida officials expressed a need for blood donations in the central part of the state. More than 700 donors showed up to help the cause, CBSN reports. Within hours, OneBlood began taking appointments due to the vast amount of donors at the time.
The picture above captures the length of the line at a single bank, taken by a Twitter user. He captioned the image, "Line at ONE #Orlando blood bank is two hours long to donate to shooting victims."
Watch as Human Chain Rescues Dog Trapped in Rushing Waters: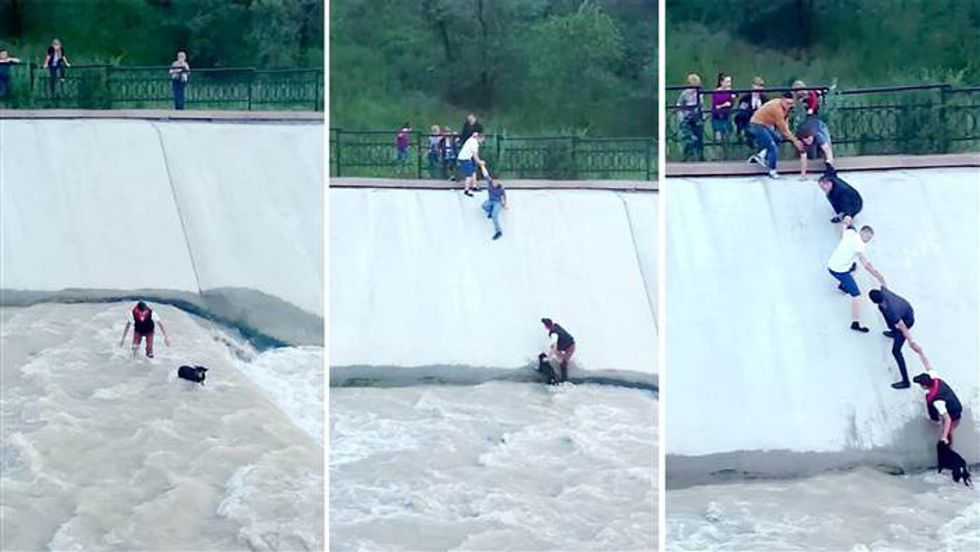 According to Today, a bystander at the Sayran reservoir in the city of Almaty in southeastern Kazakhstan captures footage of the group saving the stranded pooch.
The video shows the single man approaching the dog in the water, pulling it closer to dry land.The group struggles for the majority of the clip, before finally creating links bringing the animal to safety.
Watch full video here:
Police Officer Pays For Homeless Woman's Hotel Room: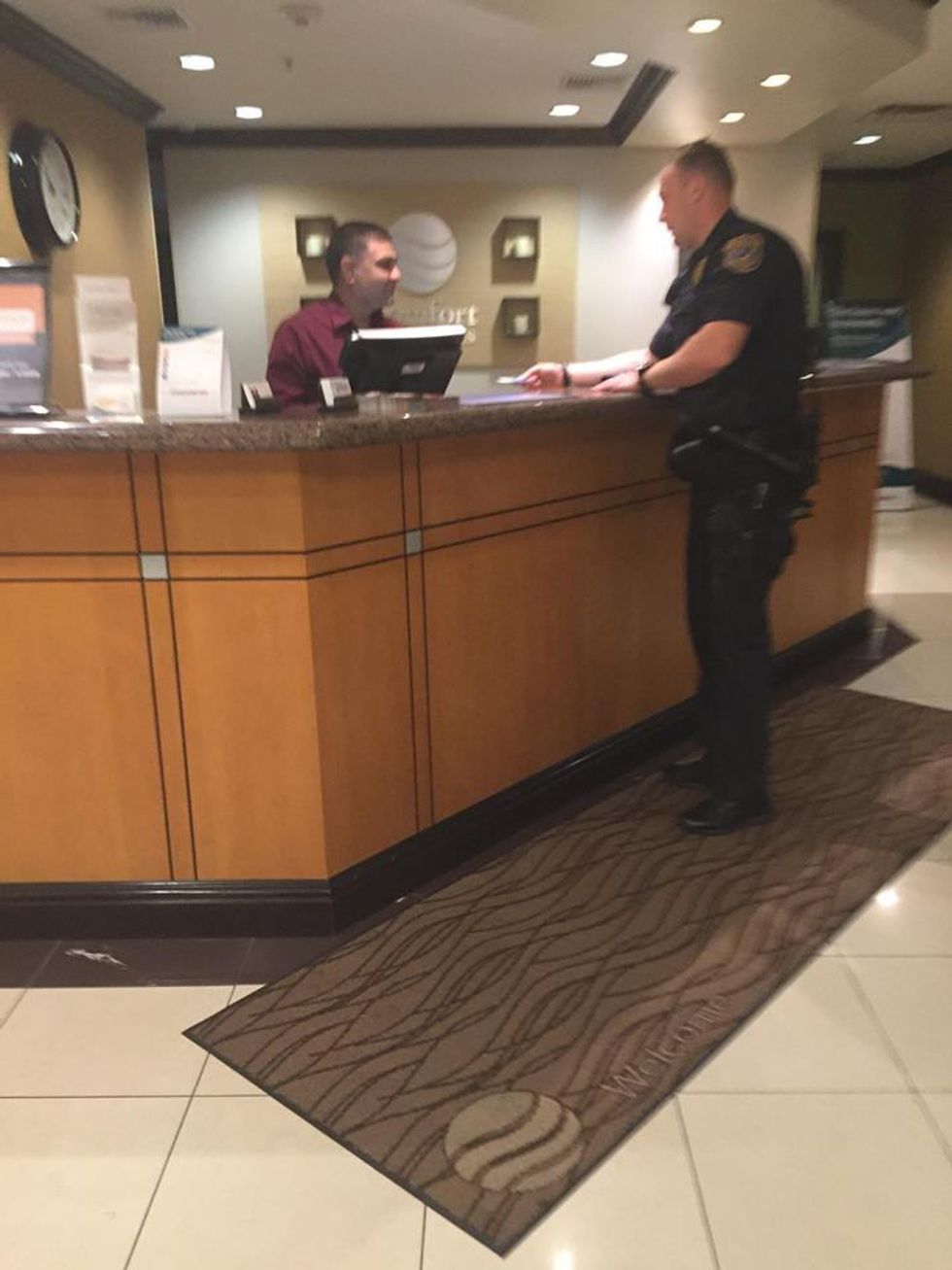 On Saturday, June 11, Officer John-Paul Dorais of the Meriden Police Department, came across a homeless woman sleeping in a shed. After speaking with the woman, Dorais tells Huffington Post, "She was well educated, well spoken; she was just going through a really difficult time."
After failed attempts to find a homeless shelter that would accept her, he decided he would pay for the woman's one-night-stay at a hotel.
The picture above was captured by Dorais's partner, Officer Jeff Witkin, while he was purchasing the woman's room at the local Comfort Inn.
Why is it that everyone seems to dread the bad rather than feed off the good? Society tends to bring the negative views to light, making out that the world is all bad. But luckily, that is not all true. There still is good in the world, people doing good for others, helping others, caring for others.
My thoughts and prayers go out to those affected by the tragic happenings. Keep in mind that there still is hope for the world.
XO and best wishes,
Ashley Rose Corbin