Dear best friend,
I can't believe you are already this old! I will certainly buy you a bright color can for your big day. See, this is exactly how we greet each other (it's all love).
I was thinking of a great way to wish you a happy birthday while telling the world how awesome you are, so I decided why not write you an open letter? When we met three years ago, we were just lab buddies. Who would have thought that I would be writing you an open (cheesy) letter today? That semester we met, there were many, but only us two stick together. Now I am asking myself where were you those other 19 years of my life, how did I live without you? Since we met you have been here for me and have supported me on all the important events of my life. You have never missed a birthday, any important celebration, or my crazy girls' nights. You've always been there when I need to vent even at 3 am, to help me pick outfits, to help me make hard decisions, and most of all to support me no matter what. I knew you were the best, but this confirmed it.
Me @ 11pm: so, Bestie this happened... and the only thing that would make me feel better is Denny's (oh yes I love Denny's).
Bestie: I'm sorry to hear that, but did you want to go the one in Midtown or the one by your house?
Me: by my house.
Bestie: OK, be there in 25 minutes.
Me: I love you, I'm in my PJs, I'm not changing.
Bestie: I love you more, and same.
There have been so many of these moments and of course laughter; I feel like I don't thank you enough for our relafrienship (relafrienship in my life dictionary = a friendship which is more like a relationship) and for dealing with me daily. I still don't know how you do it. So, on your birthday I would like to thank you for being an amazing best friend and most importantly my go to girl! I am very grateful for having you in my life; I can't imagine one without you. I thank God for the day I met you.
I must say I am very proud of you! You already know that "mama" is always proud, but I had to point that out. I've seen you grow into a fine young lady( not to say old), we have struggled together and I have seen you overcome them all. I don't say it often enough, but Bestie I am proud of all your past and most recent (you know which one wink wink) accomplishments. I am confident that you will be going places.
I am very sad that I am not physically in Miami to celebrate your 23rd birthday with you. If I could I would be there and you know it. I am just happy that I could help you plan your celebration. I hope to you get to have fun; I know that nothing is the same without me (wink, wink) but please make the best out of it and WE SHALL CELEBRATE WHEN I GET HOME EVEN IF IT'LL BE MONTHS LATER.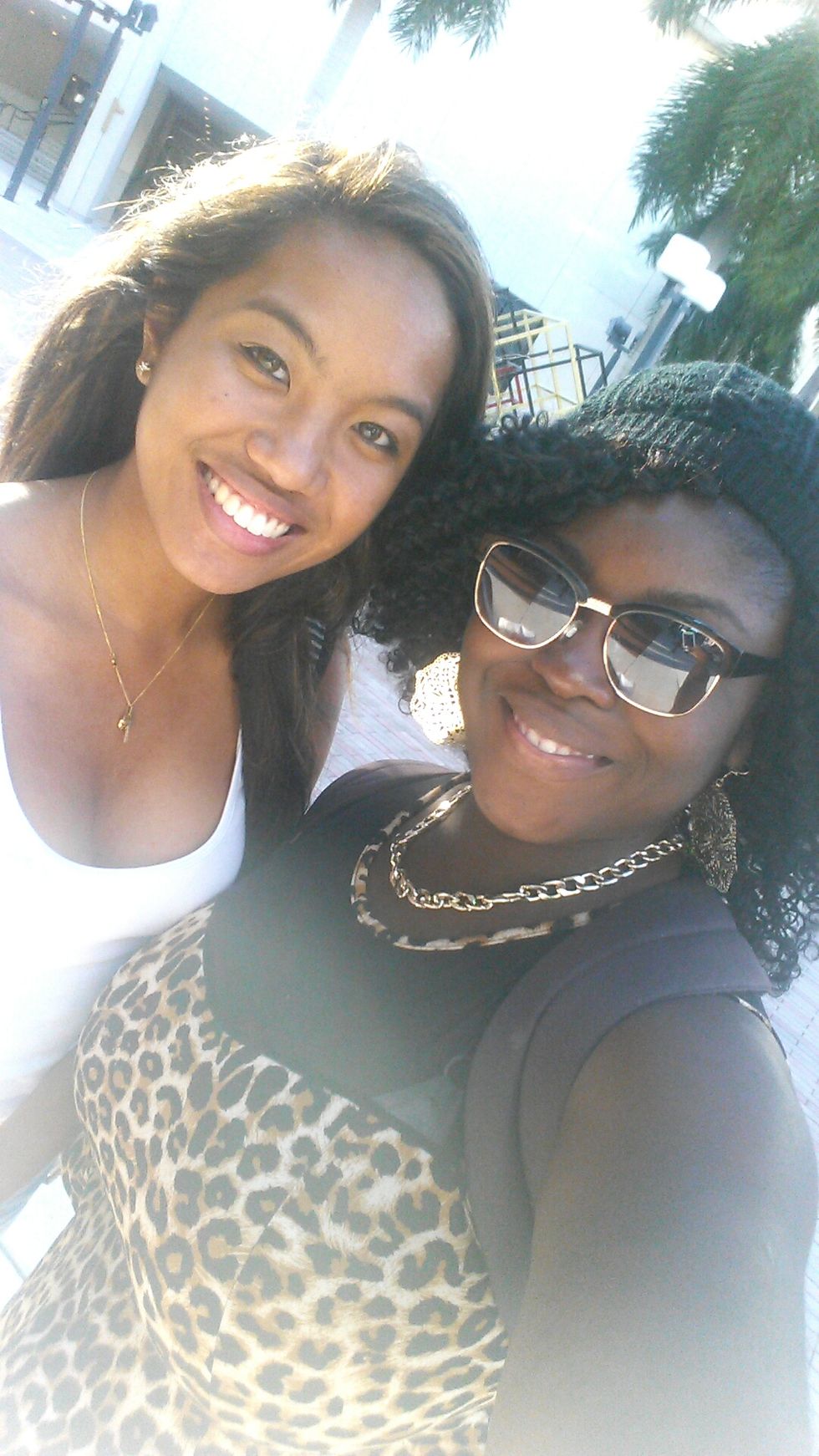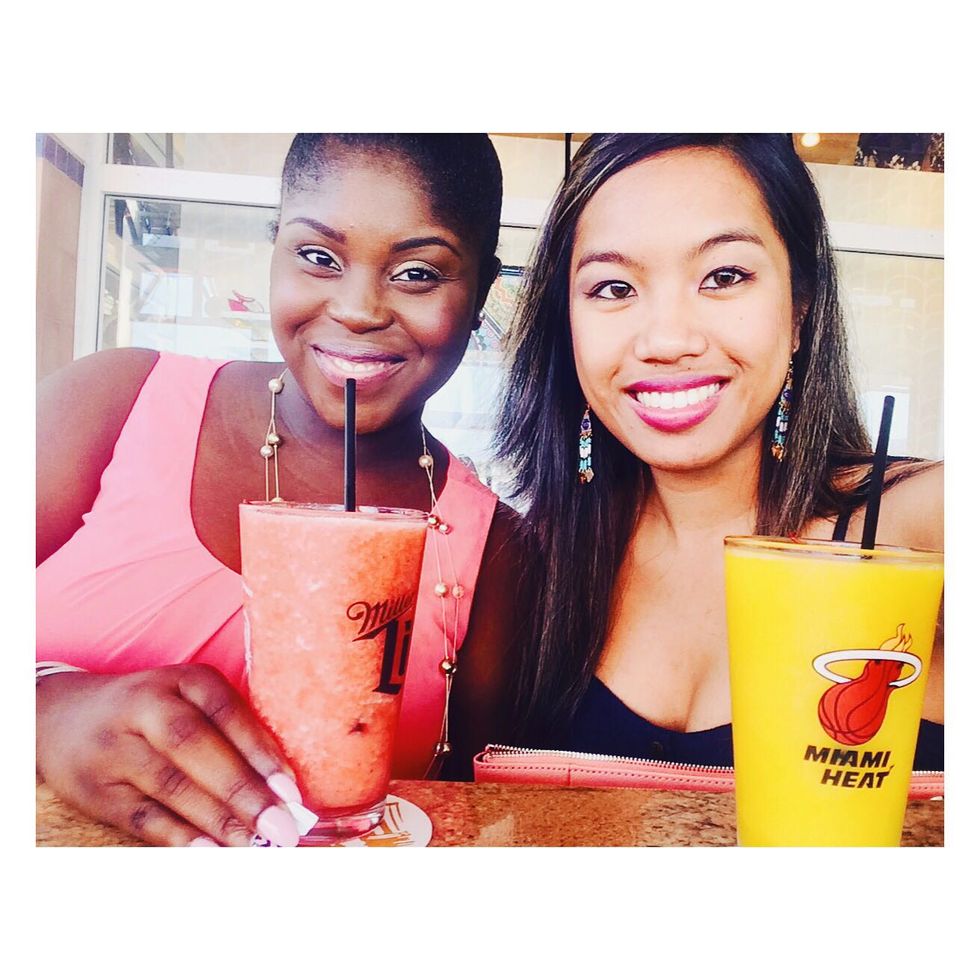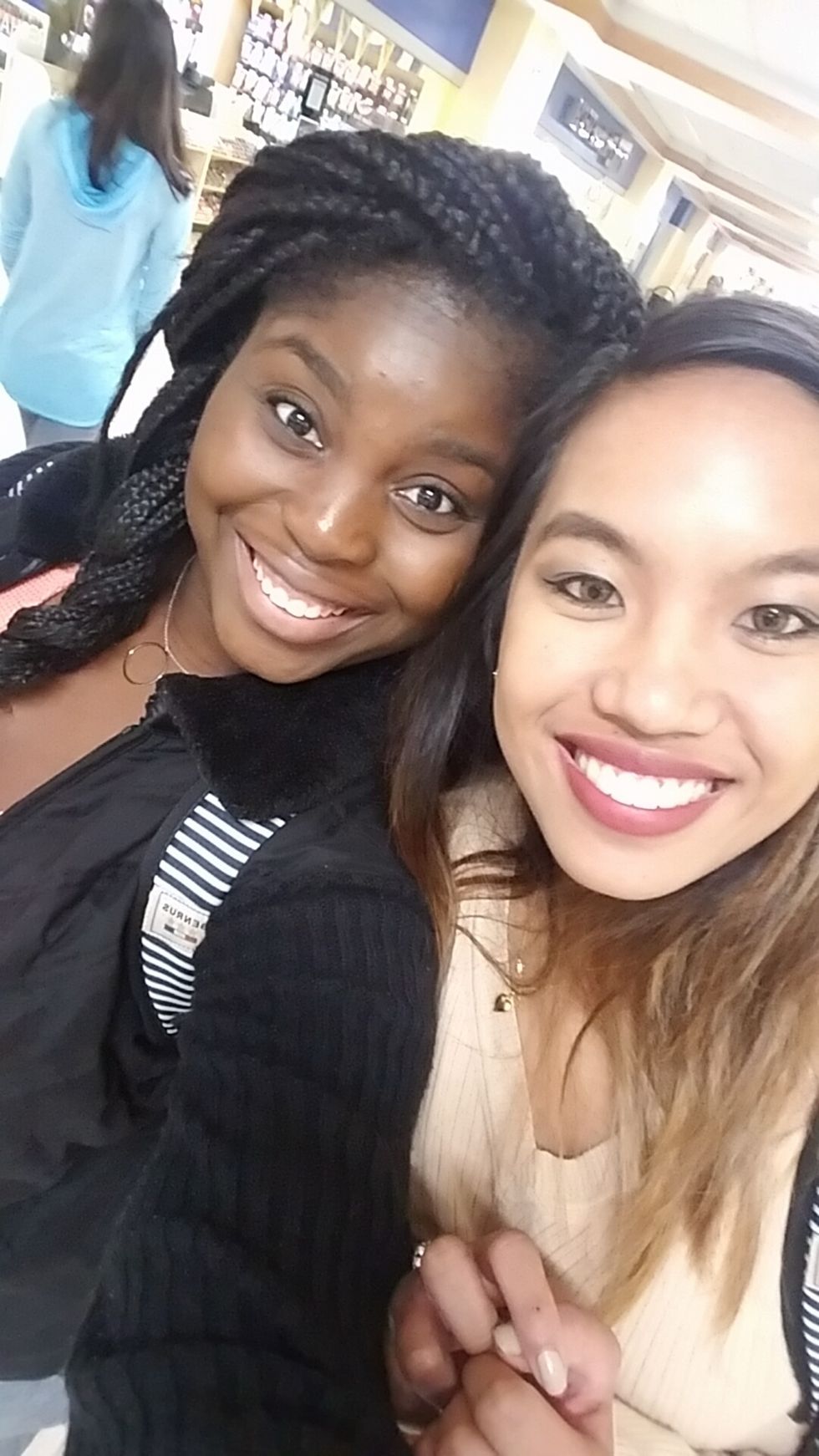 I have so many pics I could post from our relafriendship and so much I want to say, but I think these should do.

Once again, HAPPY BIRTHDAY BESTIE!
I wish you the best; I can't wait to see what the future hold for you. I pray that God continue to bless you with many more years to come.
I love you to the moon and back!
A lot of people don't have a best-friend, but I am blessed with two amazing souls (readers you will learn about the other one on another article).

Xoxo,
DD