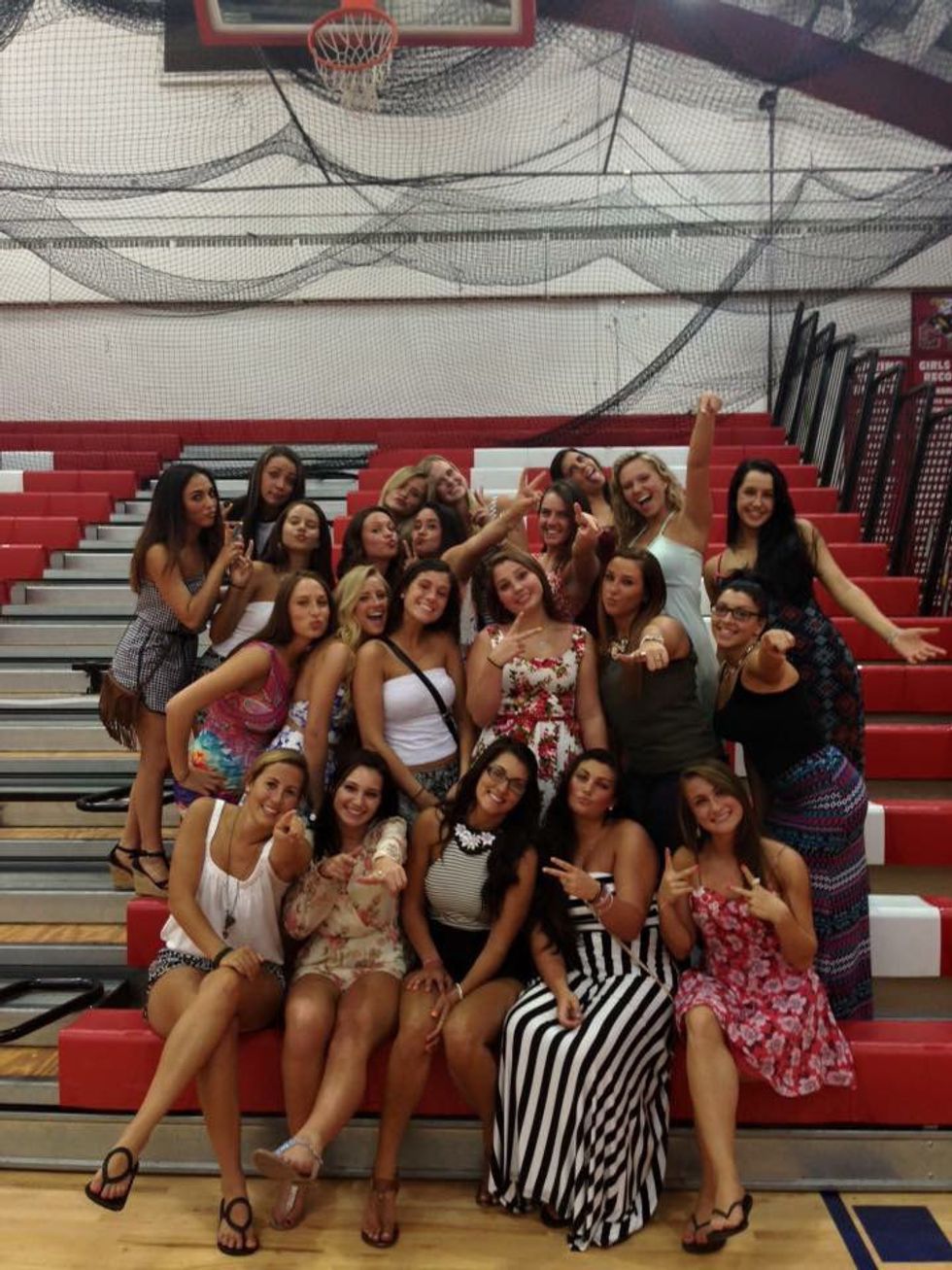 Being a senior in high school, not only did we "run" the school, but those where some of the most memorable months we will ever have from high school.
Starting off high school as a freshman, all we could say was "How many more days until senior year?" or "damn I wish I was a senior already." It came up fast and senior year was right around the corner. Although waking up at 5am to get ready and sit in classrooms that felt like a sauna, I will always cherish the memories.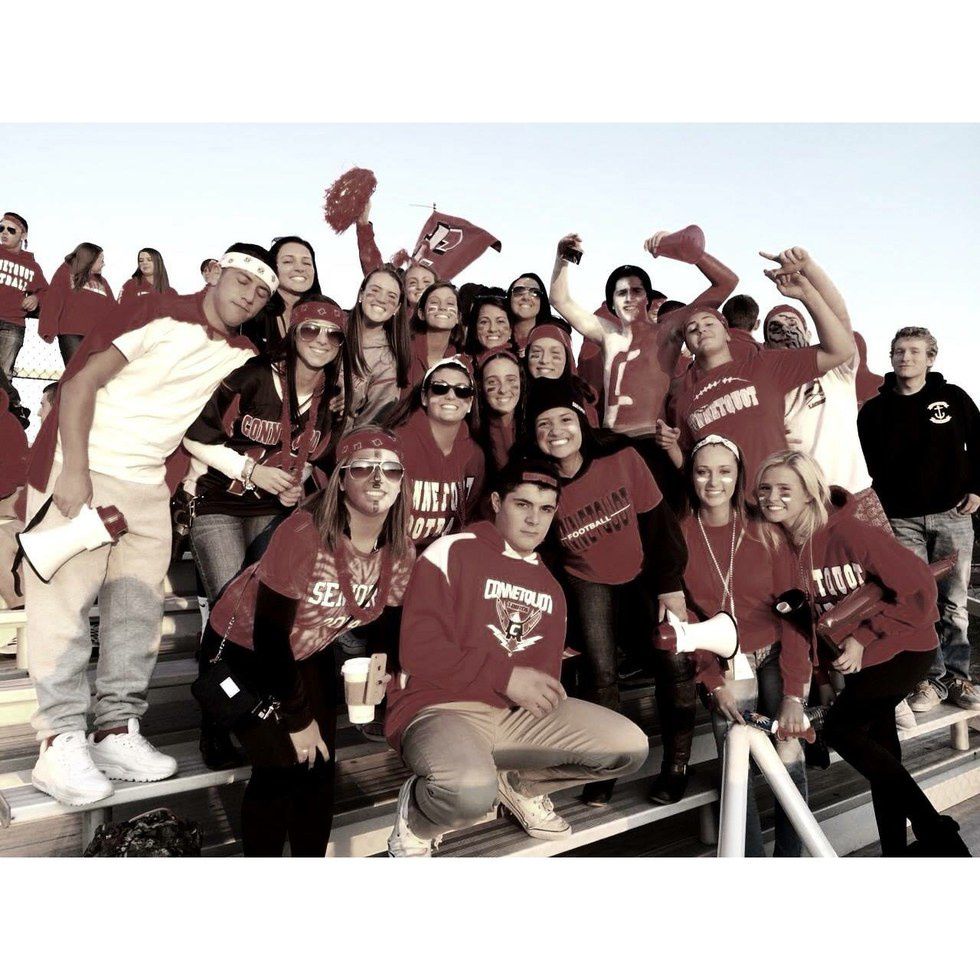 1. Football Games
My school really loved the football nights and those games on Friday nights where nights where we all got together as a family and supported our classmates. It didn't matter if it was 80 degrees out and sweating or 20 degrees out and freezing, we all made an effort to show love and support to our Thunderbirds in the Bird Cage.
[rebelmouse-proxy-image https://media.rbl.ms/image?u=%2Ffiles%2F2016%2F10%2F12%2F636118866620961804831723390_11781830_691488577650079_878808729539756127_n.jpg%3Foh%3D6e66d3cf618a00d6e0f4edb0719f8eb2%26oe%3D5864480D&ho=https%3A%2F%2Faz616578.vo.msecnd.net&s=392&h=b075c4b482dda8a884142e9de2d6494c7fe55b327f3090b4566808ad4f7daac9&size=980x&c=3332763218 crop_info="%7B%22image%22%3A%20%22https%3A//media.rbl.ms/image%3Fu%3D%252Ffiles%252F2016%252F10%252F12%252F636118866620961804831723390_11781830_691488577650079_878808729539756127_n.jpg%253Foh%253D6e66d3cf618a00d6e0f4edb0719f8eb2%2526oe%253D5864480D%26ho%3Dhttps%253A%252F%252Faz616578.vo.msecnd.net%26s%3D392%26h%3Db075c4b482dda8a884142e9de2d6494c7fe55b327f3090b4566808ad4f7daac9%26size%3D980x%26c%3D3332763218%22%7D" expand=1 original_size="1x1"]
2. Senior Banquet
Senior Banquet was kind of like a "Pre Prom" just for us to come together and get ready for the big night. Banquet involved of dancing, food, and tears. As the night was coming to an end, we all sat down and cried as we watched our Senior Video of us from freshman to our final year in high school. That video showed us that even though we all may not get along, we can make it happen and make the memories and end our high school career on a good note.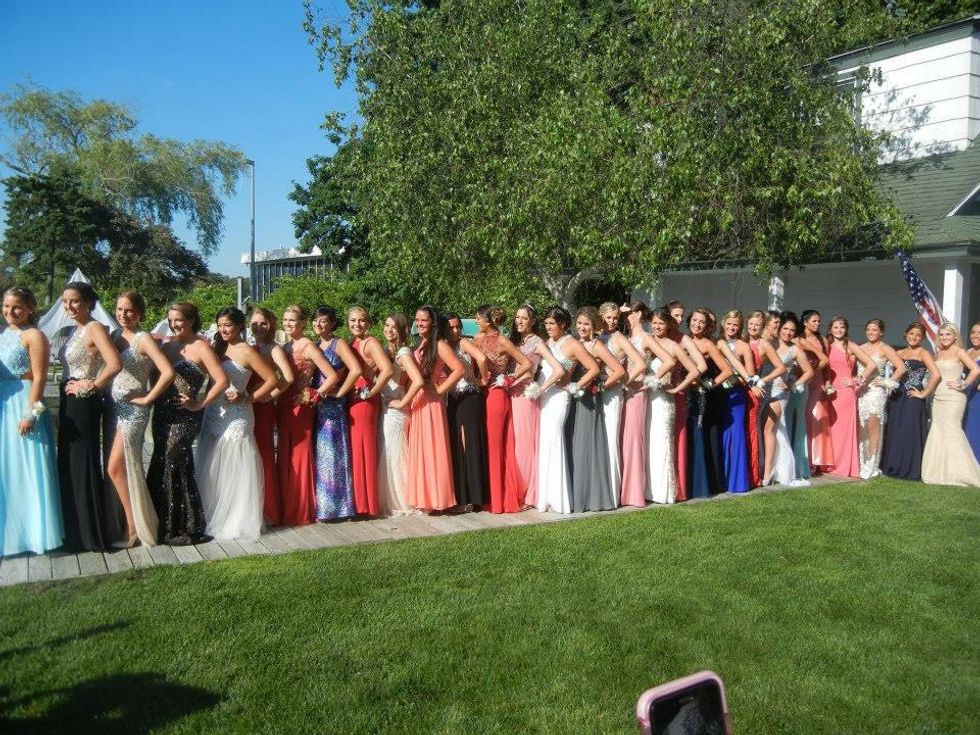 3. Prom Night
Some say Prom would be the best night of your life but some also say it will be the worst night of your life. Prom was one to remember. Prom was a night where the girls can buy dresses that cost hundreds of dollars and spend a huge amount on their makeup and hair all just for one night. Prom was a night for the girls to feel like a princess being escorted by some boy. Our fairy tale dream came to life.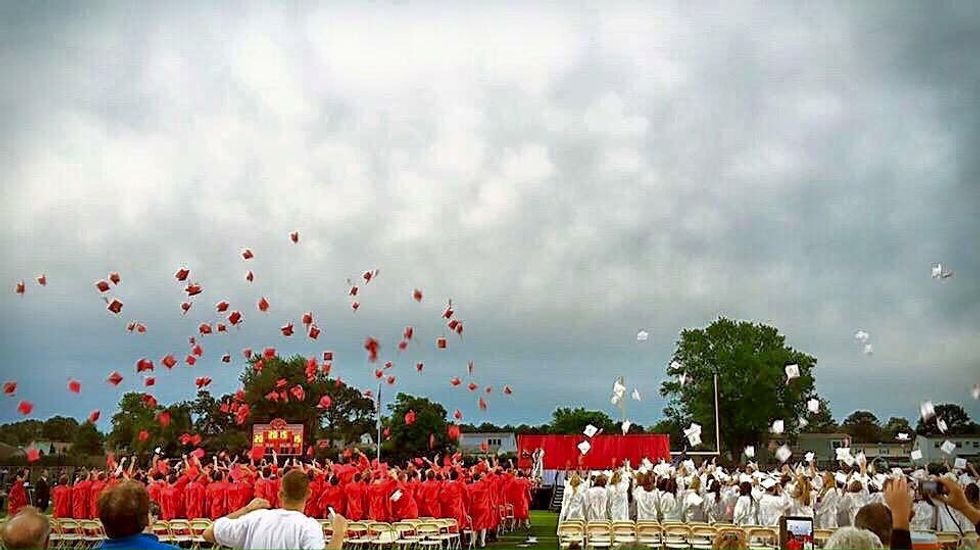 4. Graduation
The day came fast and it was time for us to all stand proud and say we made it. This was a day we all made it together. As we all sat in red and white, smiling, crying, and waving goodbye. It was finally our time to walk across the stage and shine as we get handed a diploma for all the accomplishes we made in the last four years. As the final announcement was called, we all stood tall and threw our hats in the air. High school came to an end.