"That's what life should be like. 'Holy shit, holy shit -- oh wait. I did it. And it turned out alright.'"
A friend of mine said this a few minutes before a group of us jumped off of the highest point of Panther Falls, twelve feet above the river. I am afraid of heights. I am not a fan of freezing cold water. I am not in love with risk or adrenaline.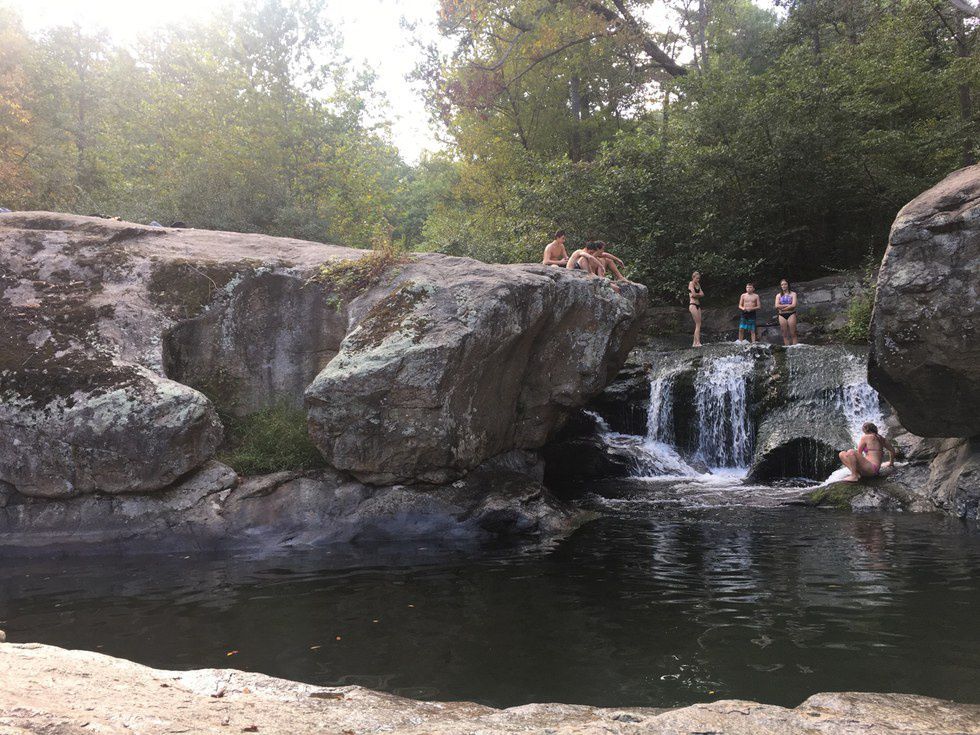 But I made the conscious decision to grab my fear by the reins, take control and know that the end result would be worth it.
This experience sums up the new approach toward living that I've been thrust into after moving 800 miles away for college. I have felt more fulfilled and more self-actualized these past three weeks than I have ever before experienced.

At such a small school, there isn't a walk around campus, a lunch, a classroom that I haven't seen and stopped to talk with someone I already know. But there also hasn't been a day that I haven't met someone new. Here I don't associate people by their social media presence or their friend groups or their appearance or their level of intelligence. I associate them by the interactions we've shared: the guy who carried my luggage down four flights of stairs when I was too rushed to take the elevator, the girl that asks the most intentional questions and makes me think. I've never been great at being open, but somehow I'm still developing friendships with infectious people; relationships that possess a depth that scares me.
One of the aspects of the college environment I was most excited for was being surrounded by politically aware and active people. But during the first few days of my Politics, Press and the Public class (a seminar focusing on news media coverage of the 2016 election), I found myself having opinions and being too intimidated by my knowledgeable peers to voice them. But in a class size of 15 (typical for Washington and Lee University classes), participation is not an option for me. My professor called me out - by name - until I had something to contribute, and when I did, I was challenged and validated by him as well as my classmates.
I think that part of the reward of a challenge is the uncomfortable ways you are sometimes forced to seek to achieve it. For my foreign language requirement, I tested out of three of the four semesters and am currently taking advanced intermediate Spanish. This terrified me. I had very limited experience with actually speaking, hearing and understanding the language and I knew that the first day of class would be fully immersive. But my professor knew we were daunted and he engaged us in such a way that, even with my mistakes and long pauses and awkward syntax, I could not hold myself back from the dialogue.
This is the sense of urgency that I thrive on, a feeling in the pit of my stomach like I've had too much caffeine and can't be contained from jumping in all the way. It's a kind of living that seeks out the unknown because it holds potential for greatness. And that is scary and good.