On April 23, 2017, NRVCon began at 10 a.m. inside the University Mall in Blacksburg, Virginia. The event was hosted by four groups: Fun n' Games Hobby Shoppe, the E-Sports lounge, Archvillain Comics, and the Virginia Tech Science Fiction and Fantasy Club. There were 44 guests vendors who came, setting up their tables and merchandise for the 668 people that came.
Some of the individuals there that should be mentioned were Kevin Sharpe, who has worked on both Marvel and DC comics, SC Houff, the author of Spring Blessings and Summer Sacrifice, and the Mizfit Cosplayers of Virginia. Tickets for entry were only $5 a piece, and the convention seemed to cover a wide variety of fandoms. One vendor was selling merchandise from the TV show Supernatural, while on the other side of the mall there were hour long campaigns of Pathfinder.
NRVCon did a wonderful job of providing a solid variety of vendors, events and other groups that came to participate. This was the second year of NRVCon.
There had also been a Facebook page created for the event. Posts were primarily about the groups coming to be a part of the convention, though in the last few days before the convention they began a countdown, completely with pictures and exclamation points.
Unlike last year, this year there were shirts and buttons that could be purchased with the logo, which was created by Justin Wood and displayed at the top of the webpage.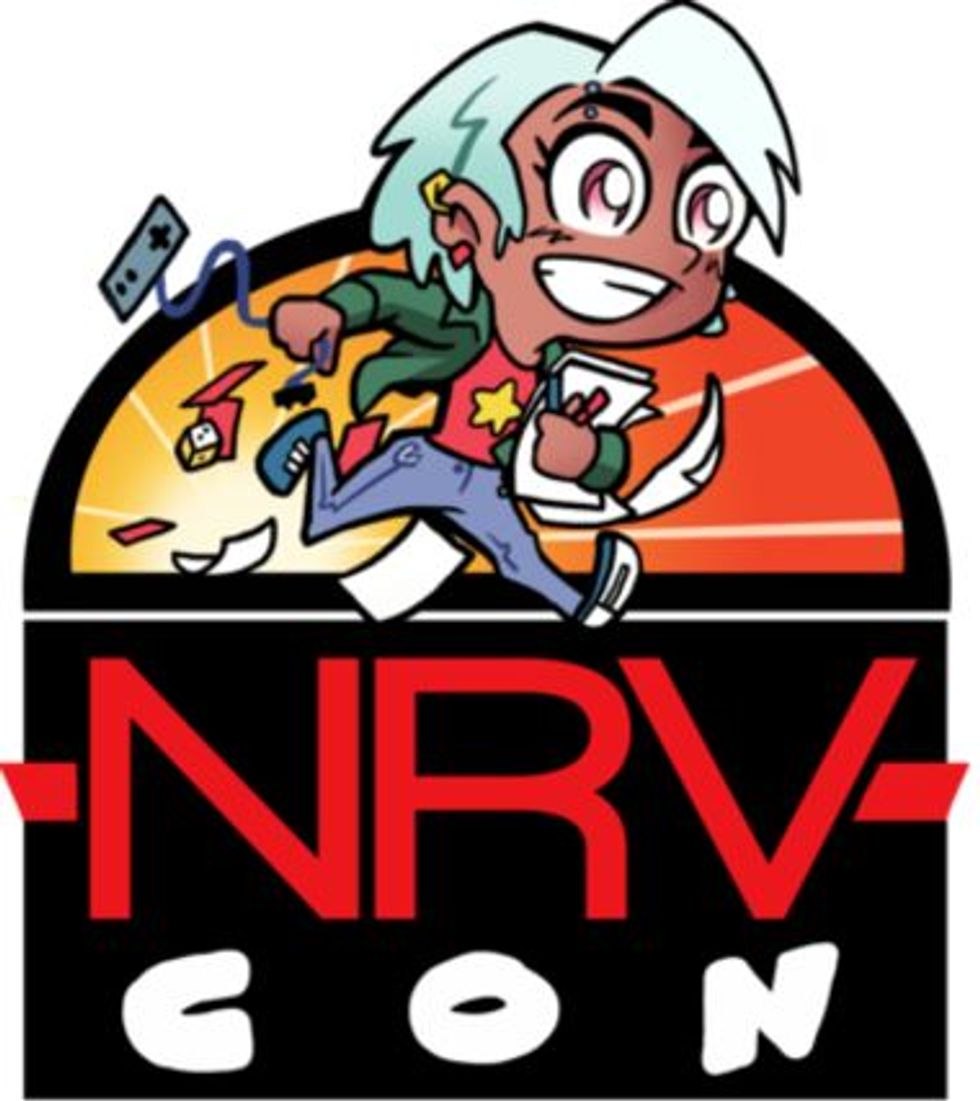 From Magic the Gathering to Pokemon to cosplay, the convention was a success and will hopefully be seen again next year.