Grab a cup of coffee from Dancing Goats because Ponce City Market is officially open for business... well, almost. The development of the historic Sears, Roebuck & Company building began in 2014. Connected directly to the Beltline and directly along Ponce de Leon Avenue, the building is the perfect spot for a group of hip businesses and cool eats.
Shop
The landmark is now home to clothing and home stores like Anthropologie, West Elm, Williams-Sonoma,The Frye Company, Onward Reserve, and Lulu Lemon, all of which are now open! They will soon be joined by J.Crew in the fall and Madewell on Sept. 1!
LADIES get this: Madewell is having a grand opening party on Sept. 1 at 7 p.m. where you will receive a FREE Bien Fait tote with any purchase. If that's not enough, Madewell will be giving out gift cards to the first 25 people in the door the next day!
Eat
The Central Food Hall starts serving on Labor Day weekend, and there is something for everyone there. If you've ever hit up the Krog Street Market then you'll be familiar with the set-up: think upscale food court. A few places I'm excited about are...
Farm to Ladle: A European café and farm stand selling locally sourced raw vegetables, herbs, spices, soups, salads, and sandwiches.
Honeysuckle Gelato: It will offer gelato popsicles, floats, cupcakes, and much more.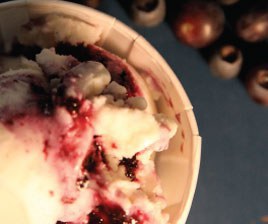 W.H. Stiles Fish Camp: The casual-style fish shack will feature a raw shell counter, house-made sandwiches and steamed fish bowls.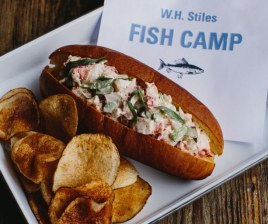 Simply Seoul: A Korean style joint. Bring on the kimichi and steamed buns!
And these are just a few. A follow-up article to come after I've tried all of them (which shouldn't take too long).
Live
Sounds like you want to live here? Guess what? YOU CAN. Yep, above all these retailers are the Ponce City Flats -- a pet-friendly, hip place to live. So make sure to come check out what is sure to be the coolest new place to hang out in Atlanta.