Picture this: the time period is when "Jesus Freak" by DC Talk was "pushing the envelope" in the Christian music industry... Yeah, that's the time the world was introduced to Lil' Ole' me and I was introduced to the wonderful world of music. Growing up in a Christian home, I've heard Christian music played my whole life and thanks to my mother, I have grown up hearing almost everything to "People Get Ready... Jesus is Coming" by Crystal Lewis all the way to "Place in This World" by Michael W. Smith. (Major throwbacks, right?) Listening to songs of this type often sound so similar and, quite honestly, I got tired of them quickly. My music taste has never been satisfied by the mediocre or the ordinary sounding playlists. Consequently, I tried to get away from "My Mom's Christian Playlists" almost like the plague. I, like DC Talk, have always wanted to push the envelope with my music taste by exploring my options. Luckily, as I have changed over the years, so has my personal music taste. But something that has expanded exponentially over the past few years is my Christian music choices. After researching heartily, listening steadily, and consulting various sources, I have compiled a list of some of my favorite Christian sub-genres and artists in order to make suggestions to expand your Christian playlist. (And still make your momma love you for listening to Jesus music!)
1. Corporate Worship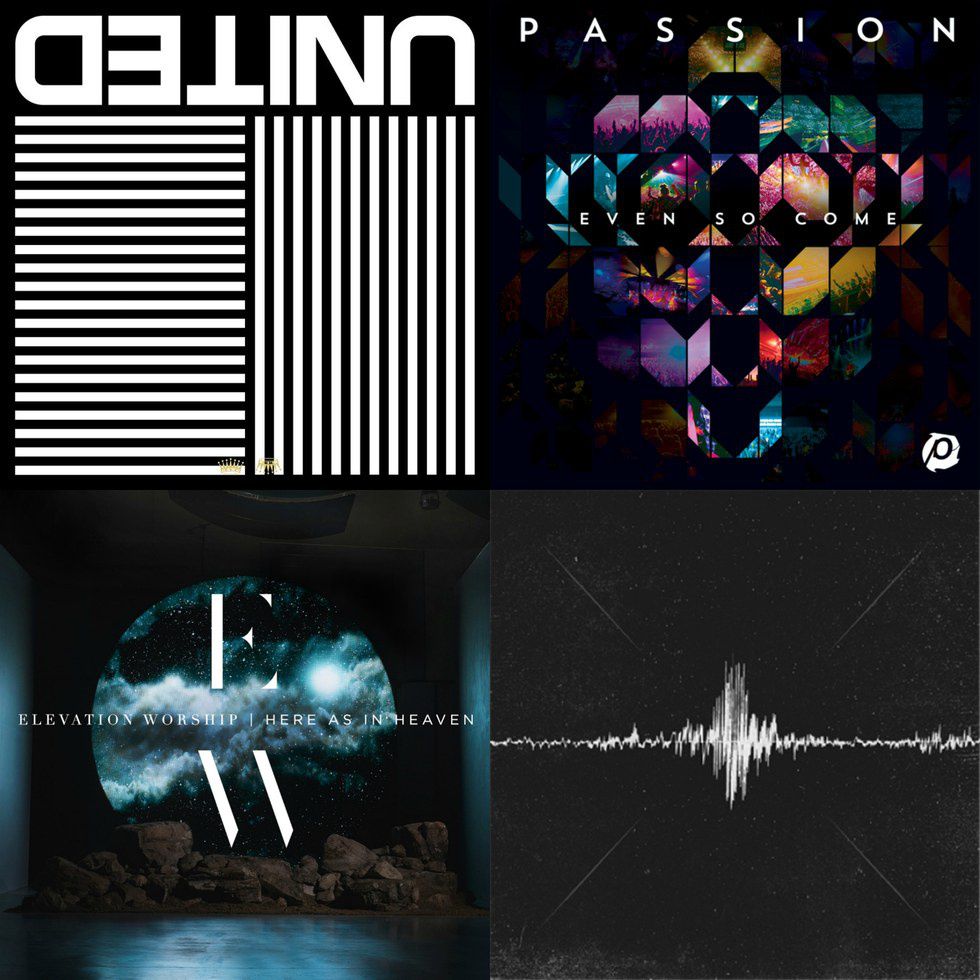 If you grew up with the same five worship albums on repeat, I have some wonderful news for you to discover! There are now so many different bands and church groups out now with their own Corporate Worship albums. With Hillsong United, Passion, Elevation Worship, and Jesus Culture leading the way for Corporate Worship bands, there is one band that has missed its spotlight. If you have yet to hear about Bethel Music, it is the perfect artist to add to your favorites! Bethel itself states "These albums are a result of encounters with the presence of God. As you explore our music, we pray that you will be empowered as a worshiper and experience Him in a tangible way." This is an incredible explanation of what corporate worship (or any Christian based genre) should resemble; and each of these groups exhibit this in a new and breathtaking way inviting audiences to worship freely and experience God like never before.
If your mom liked the classic worship anthem, "The Heart of Worship" by Matt Redman; you would love the sounds of "Have It All (Live)" by Bethel Music and Brian Johnson.
2. Christian EDM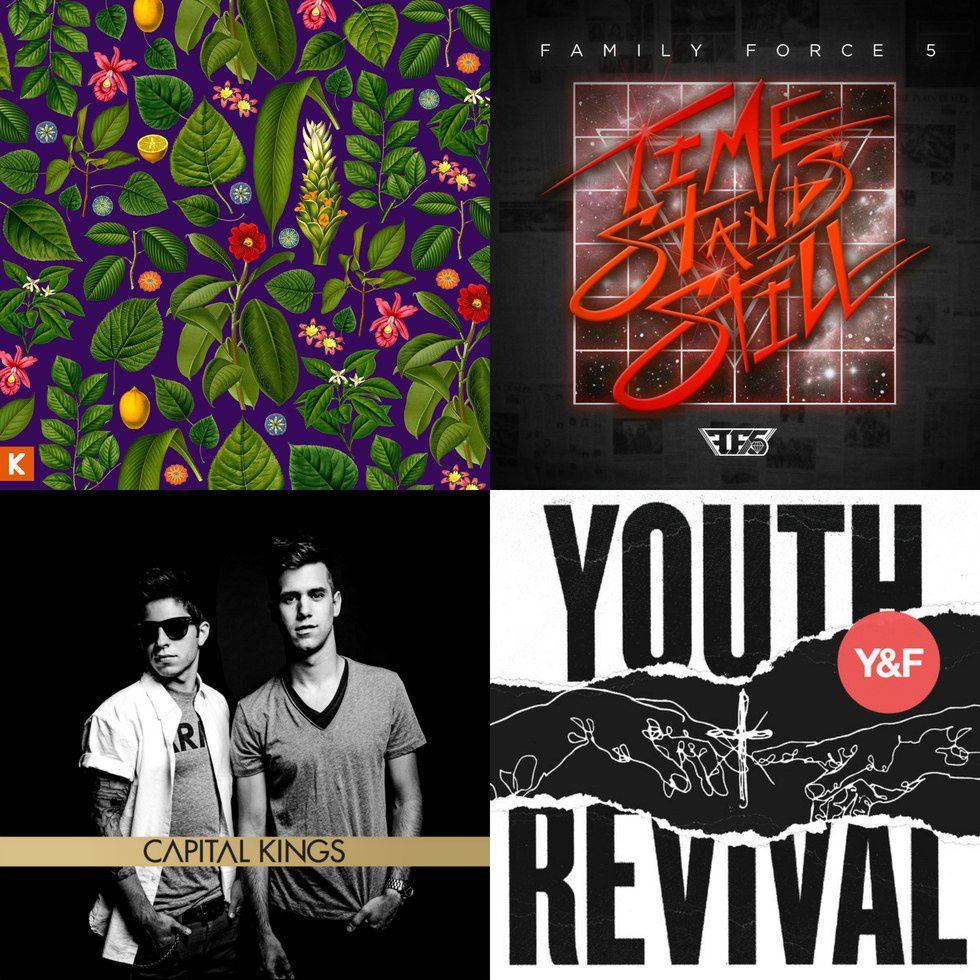 I'm pretty sure your mom never listened to EDM; but this is a new genre arising in the millennial generation. Bands like Kings Kaleidoscope, Family Force 5, and Capital Kings are branching out into this sub-genre and making their way to being more household names. Something you wouldn't expect to happen is that Hillsong Church is one of the many churches who are creating bands that have an EDM sound. Hillsong is most definitely not new to the music scene; being in the music business since 1983. Their newest addition to the collection of HIllsong hit makers, Hillsong Young & Free, is currently killing the music scene with their sound reaching a new generation of worshipers everywhere.
If your mom liked those couple of synth-y sounds at random times during "Dive" by Steven Curtis Chapman; you would love the new-age praise and worship of "Real Love" by Hillsong Young & Free.
3. Contemporary Worship Couples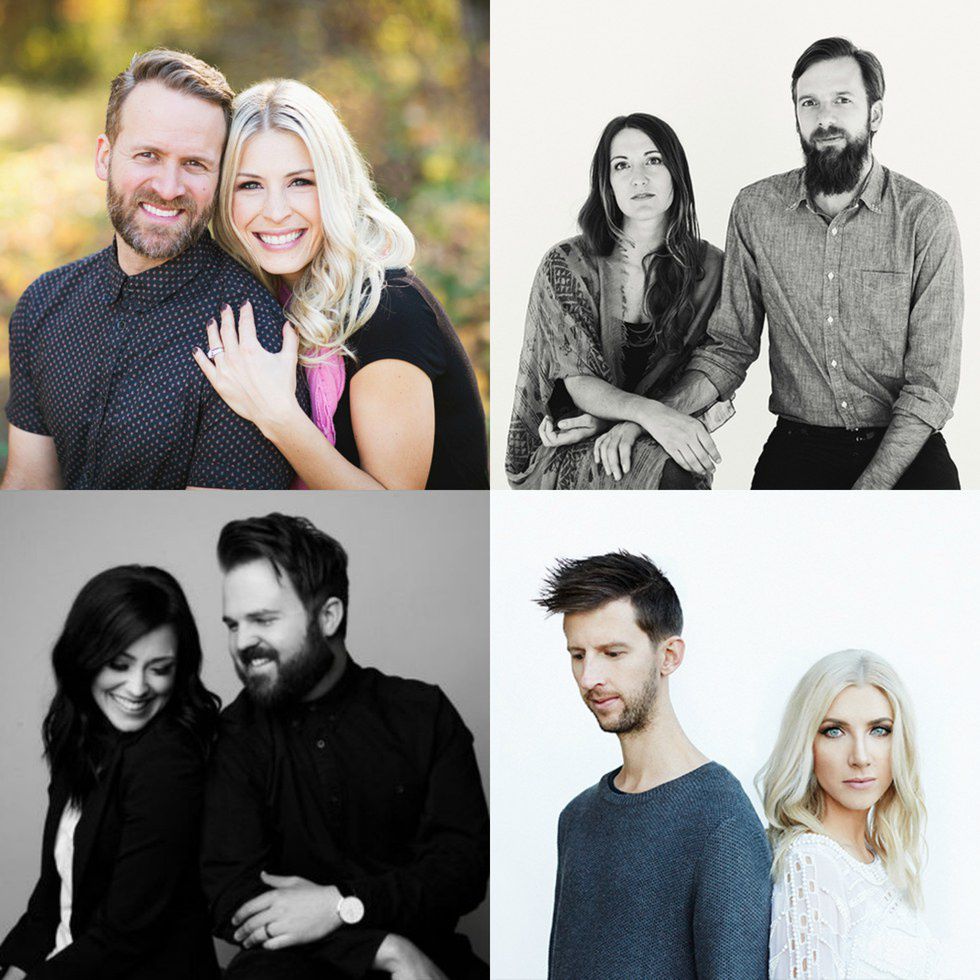 A new category seeming to rise up in Christian music is the husband and wife duo. Brian and Jenn Johnson, John David and Melissa Helser, and even Kari Jobe Carnes and Cody Carnes are incredible worship duos. But among these, Bryan and Katie Torwalt stand out the most. They are the literal definition of #powercouple. Starting their music careers in 2006, this dynamic duo have been changing the game ever since. With lyrics so packed with the Word and honest utterances of the heart, their albums are sure to become a favorite of worshipers everywhere.
If your mom liked the male and female dynamics of "Testify to Love" by Avalon; you would love the similar dynamics found in "He is Faithful" by Bryan & Katie Torwalt.
4. Christian Indie-Rock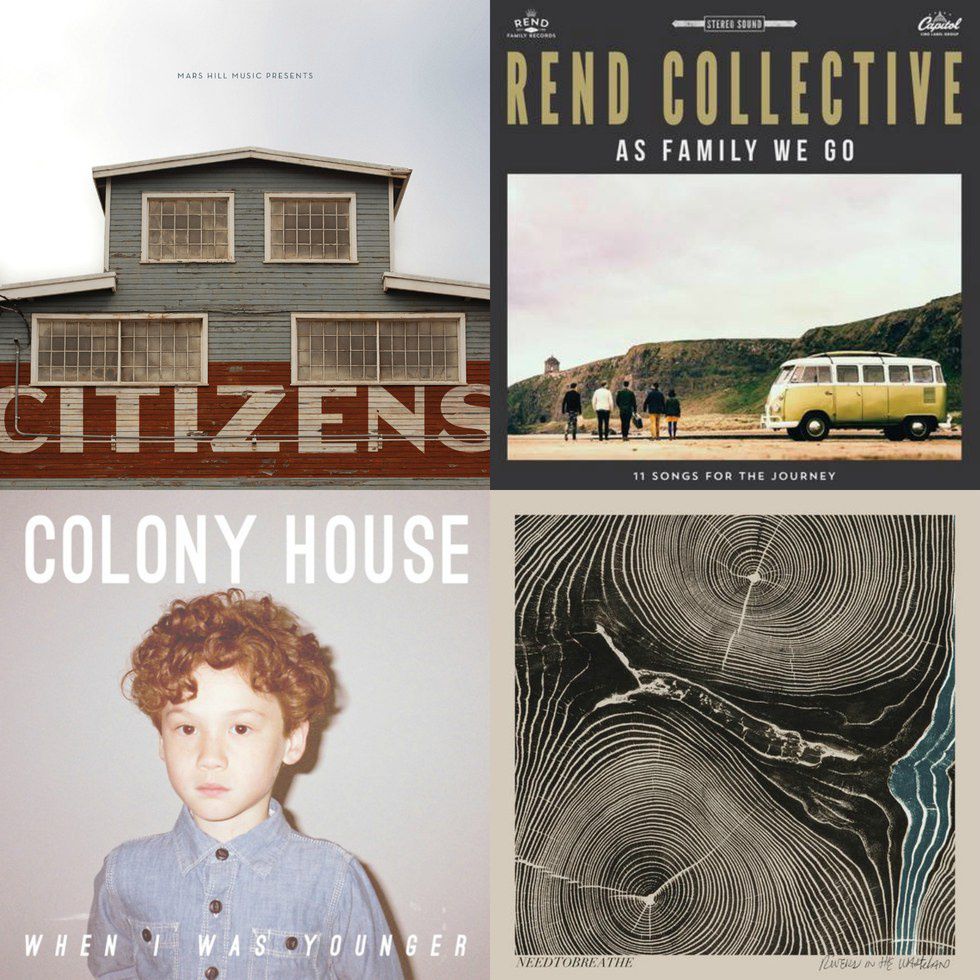 And let all the hipsters say AMEN! Indie-Rock is becoming a prevalent sub-genre found in Christian music today. Bands like Citizens, Rend Collective, and Colony House are making their names known and making music to an unforgettable sound. NEEDTOBREATHE is one of these Indie-Rock bands finding their ways to the hearts of Christians everywhere. NEEDTOBREATHE has been around since 1998, however, their new Indie-Rock sound is hitting the airwaves and people are LOVING it! With soulful vocals and great musical talent, this band has some great things going for them.
If your mom loved the raspy and different sounding vocals of "Heaven" by Salvador; you would love the similar sounding vocals found in "HAPPINESS" by NEEDTOBREATHE.
5. Christian Rap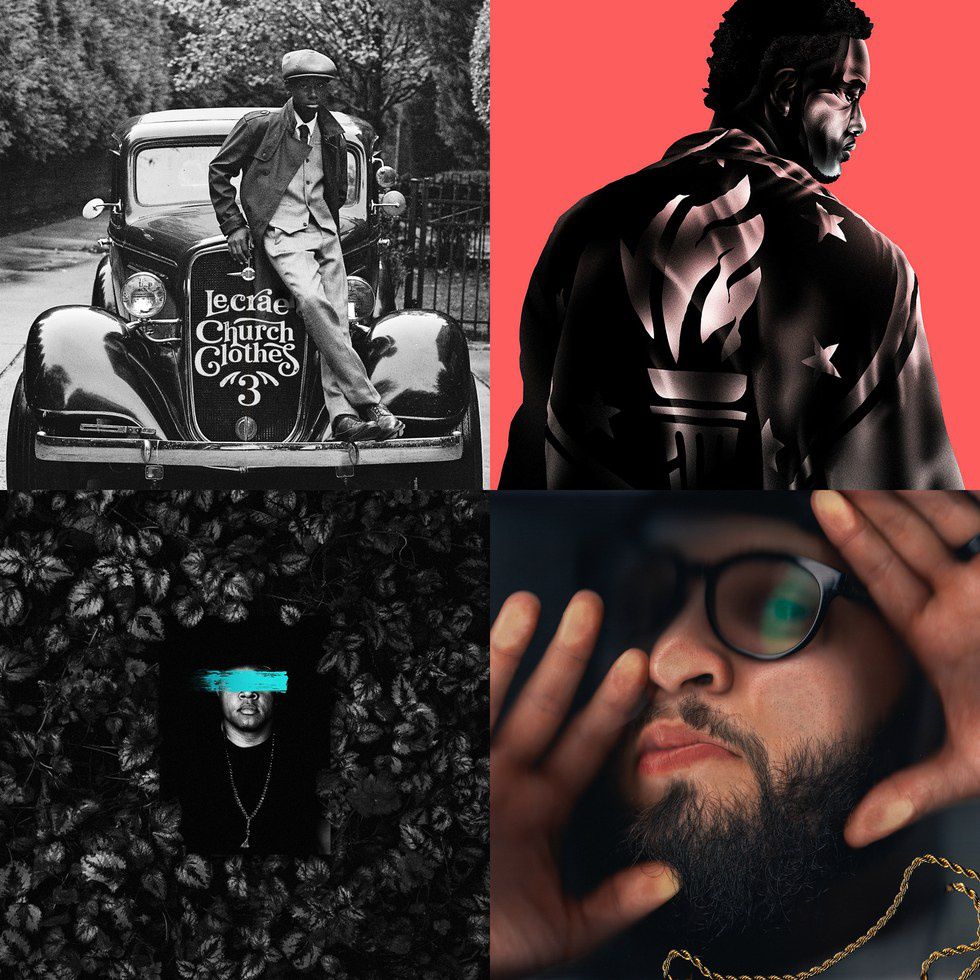 Christian rap isn't a brand new concept; however, guys like Lecrae, KB, and Tedashii have been on the road to redefining Christian rap as we know it. Andy Mineo is one of the many Christian Rap artists who are determined to draw in a new type of Christian with their music.With lyrics that say the reason why he's friends with porn stars and dope dealers is because his life is the only Bible that they've ever seen; you'd bet he's pushing boundaries of presenting the gospel in unconventional ways. Andy's lyrics are raw, real, and challenging to the core of living like Christ did.
Since your mom never liked you to listen to "Jesus Freak" by DC Talk because they were pushing the envelope too much, give "Wild Things" by Andy Mineo a try.
6. Powerful Women Worshipers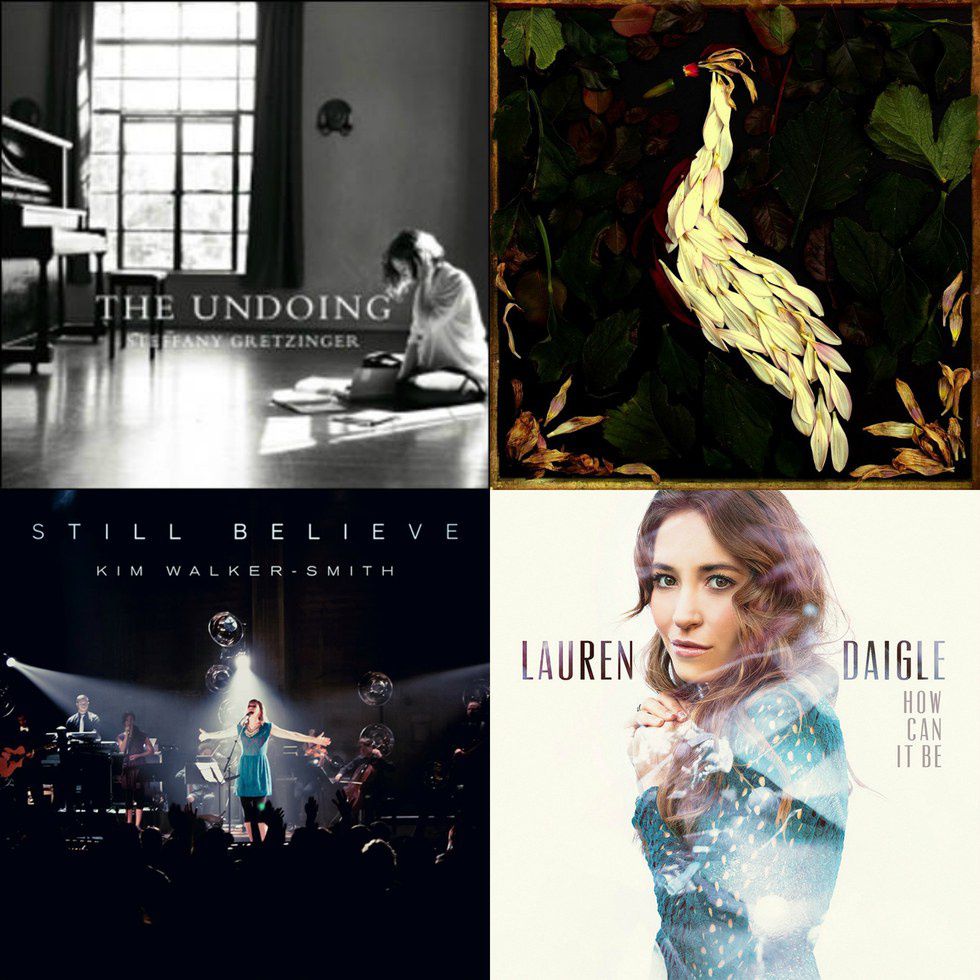 I couldn't think of a better way to describe these women of God besides powerful women worshipers. They wear their hearts on their sleeves, willing to go deeper and reveal more about Christ and who He is to the masses through their music. Women like Steffany-Frizzell Gretzinger, Audrey Assad, and Kim Walker-Smith are some pretty incredible women that fit this bill. However, a new female artist is making a name for herself and is currently the "New Artist of the Year" of the 2015 Dove Awards. Lauren Daigle, a native of Lafayette, Louisiana, is a powerful woman worshiper to her core. Her lyrics in her songs include passion, wisdom, and an aspect that anyone can relate to; this woman is the whole package!
If your mom loved the lovely vocals found in "Holy" by Nichole Nordeman; you'll love the vocals found in "Trust in You" by Lauren Daigle.

All of these incredible artists and so many more can be found on Pandora Radio, Spotify, Itunes, or Google Play Music.
Oh, and hug your momma and broaden her horizons with the newest Christian artists around. She'd definitely appreciate that!