Ah, the piano! It is the instrument that made Wolfgang Amadeus Mozart famous. It is the principal soundtrack to many popular movie themes, such as Theme from "Love Story," "Chariots of Fire" from Rocky and, more recently, the theme from Disney's "Inside Out" (don't judge me for these references). It is what is played at every elementary Christmas pageant, the interlude during closing prayer, and in every coffee shop's open mic night.
The piano, at DBU, is a required instrument for every music major, with some students taking four semesters and others majoring in Piano Performance or Education. This instrument is highly revered at our school; there are grand pianos in several buildings around campus. It is also a requirement of music students that is sometimes taken for granted. It helps students realize the fundamentals of music theory andaural training by giving them a hands-on approach to the material. Juries, proficiencies, and scale videos are just a few of the lovely tasks we musicians are given each semester.
Oh yeah, keep in mind that some of these students are learning piano for the first time or revisiting the instrument after a long while. This article is for you, homies; I am right here with you. Most of my formal piano training didn't happen until my junior year of high school, and I still cannot play a melody with accompaniment.
Here are some tips I will give to you if you are in college or older, playing or are considering playing the piano.
1. Have a goal in mind, for starters.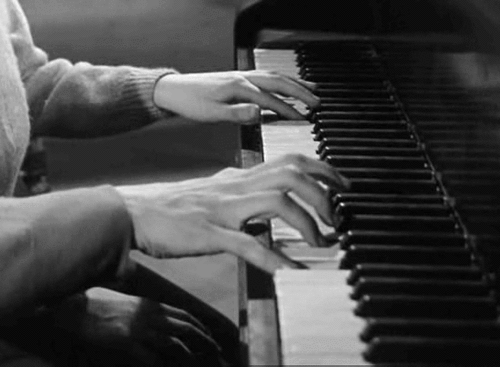 You may want to amount to Billy Joel's "Piano Man" someday. Perhaps there's a birthday coming up that you want to learn "Happy Birthday" for. Heck, Chopsticks maybe one of the only songs you can play on command. Whatever you set out for yourself should be realistic, educational, and enjoyable. Give yourself pieces from all eras that will challenge you to be a well-rounded musician.
2. Although it's intimidating as hell, find a role model.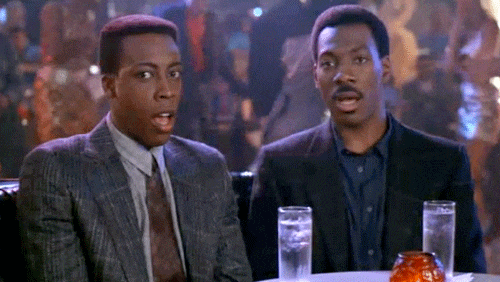 First, resist the urge to drool whenever they play Chopin or Rachmaninoff flawlessly. They were once in your position and found it hard to play a two-octave scale, let alone 10-note stretches commonly found in Rachmaninoff's pieces. Second, don't ever strive to be them. Sure, it only seems natural that they can play overtures and sonatas, but don't put them on a pedestal. Consequently, you can benefit from studying their performances and rehearsals, while allowing yourself to work at your own pace and potential.
3. Ah, the music; invest in an eco-friendly printer.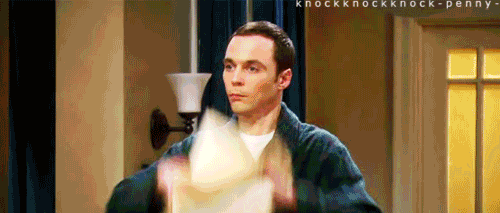 I'm almost scared to go into my closet to see what type of monster my old sheet music has turned into. In fact, it was already a monster. I've set myself up for music that I wasn't ready to tackle at the time and I wished I had been more honest with myself about my abilities. I will also warn you that an entire music collection of beginner and advanced rep galore is expensive. Once you are on a roll and know what repertoire you can handle, I encourage you to look into free music resources from your library and inexpensive anthologies at thrift stores and half-price stores. The temptation is real.
4. Swallow hard, buttercup; it's time you learn some ebony and ivory.
(Not that song, chill)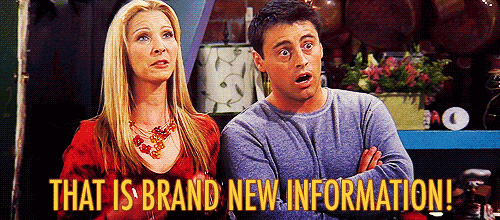 Okay, so you got your repertoire for the semester; beautiful, isn't it? Clementi, Scarlatti, Beethoven, Chopin... you name it, it's intimidating. It also has room for musicality and creativity on your part. Be sure to consult your instructor frequently while learning a new piece. They will know particular bits of gold such as what starting tempo you should use, the right time to add embellishments and how to use your physical body structure for your benefit(the way your fingers, wrists, and elbows move, posture, etc.). When you are first learning a piece, don't expect it to be performance-ready in one run-through. It will be choppy, it will be mind-numbing, and it will be constructive. Slow and steady, friend.
5. It's OK to not know what you're doing 100 percent of the time.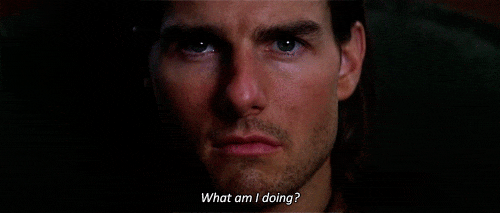 Okay, flying fingers: are you running into a problem? Stop, take a deep breath, go to the start of the phrase, and slowly work yourway back to the issue. May I remind you not to dwell on your problem? If it is frustrating you to the point of delaying your rehearsal, find temporary distraction such as changing your load of laundry to the dryer, answering a few questions on an assignment, or answering emails/texts. When that short task is complete, pick up where you left off rehearsing. If you find that your fingers, brain, and sanity are tired, stop for the day. Do not wear yourself out on a missed note.
6. Find support in those people you can rely on.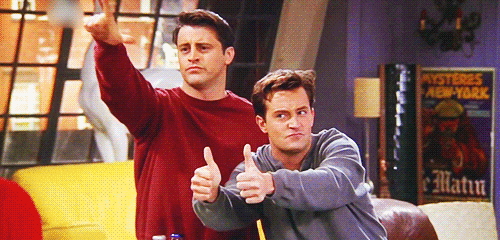 Luckily, Chandler and Joey are close enough to hold each other accountable for their progress. However, you will need support from someone encouraging yet firm when learning a new skill. There will be people in your life (your mom, dad, roommate, boss, best friend, neighbor from down the hall, etc.) that will be genuinely excited and supportive in your journey; promise to keep them around. They can be your shoulder to cry on, your advocate, your human Google, the works; just make sure that they are around to help you grow and learn to your highest potential.
7. Rejoice in your teacher's guidance.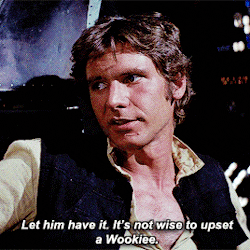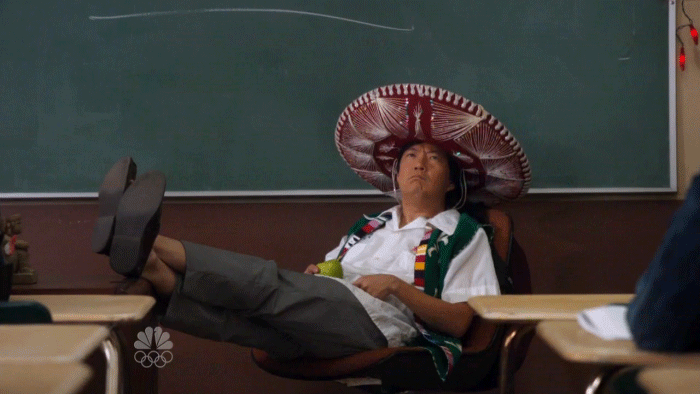 Your instructor is an incredibly patient being for listening to a piano being slammed on for several hours a day. With that being said, though, they actually enjoy what they do. They delight in being able to help you. When they take your suggestions or work with your ideas, thank them. When they make their own suggestions, thank them. When you are off on a bad note with them (pun partially intended, #noshame), apologize and thank them for their patience and wisdom. They work because of bright, perseverant students like you.
8. It's OK to be frustrated. Be honest about it.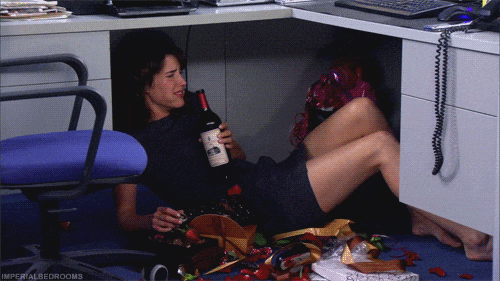 It is very easy to find a practice room or a corner in your apartment and cry out your frustrations. It is also easy to talk to your instructor or a fellow musician and talk about your concerns. Learning an instrument is hard when you're balancing school, music, work and life in general. You can cry as hard as you want, sweetheart.
9. Try not to treat barrier exams like, um, barriers.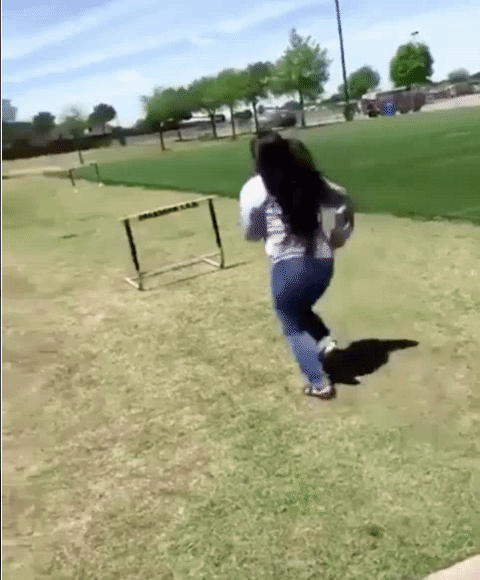 Ah, juries (or recital, or exams, or other trials)... They are the bane of our existence as musicians. Don't let them stand in the way of your goals; rather, let these experiences shape you into being a better musician for yourself.
10. Do not punish yourself for making small mistakes.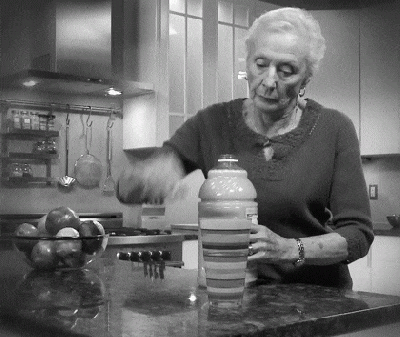 Yeah, you knew that you needed to cross finger three over finger one in that C scale. Yeah, you knew to accent the staccato in Bach's Minuet in F. Habit, skill and musicality all develop over time. Give yourself time.
11. You want to hide from reality (and your Mozart sonata).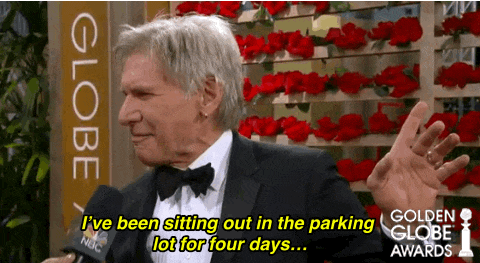 Do not skip piano lessons. Do not hide from your responsibilities. It's tempting to give in and surrender when you can't master an arpeggio or scale. The Bach suite will still be waiting when you get out of the car.
12. There will be a moment when you realize your potential.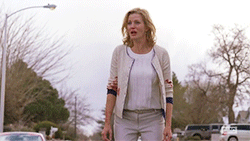 You are so much more talented than you allow yourself credit for. You have been working so hard at this skill, and you should be proud of yourself!
13. Just remember this: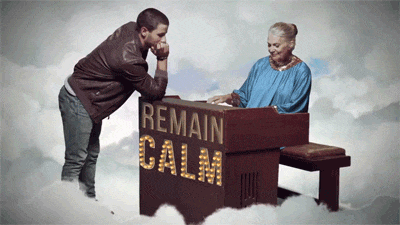 And have fun. Please have fun. Nick Jonas would want that for you.