Everyone knows the big hotspots for summer in New England: Portland, Bar Harbor, Martha's Vineyard, and Cape Cod to name a few. But, for Labor Day weekend, I got creative and paid a visit to the lesser-known coastal towns for a holiday getaway. Check out the list below!
I really love finding hidden gems like these for a peaceful getaway without herds of tourists flocking to the same areas on big summer weekends. Be sure to put these New England destinations on your bucket list for a short trip!
1. New Haven, CT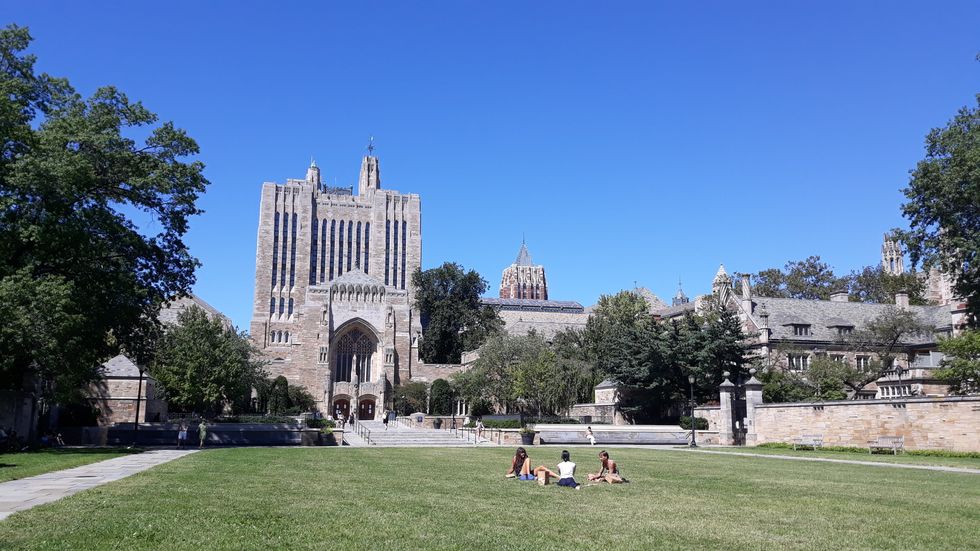 Anna Kropov
Located on the Eastern coast of Connecticut, New Haven is home to Yale University. This Ivy League's campus contains beautiful, historic medieval style architecture, dating back to 1701 and gorgeous greens.
It is a must-see, as its grounds are enormous and the town is adorable. New Haven is a vibrant college town for students to live in.
Bring your Fitbit because you'll be walking a lot! Summer and fall (before the trees lose their leaves) are the best time to visit.
2. Hammonasset Beach State Park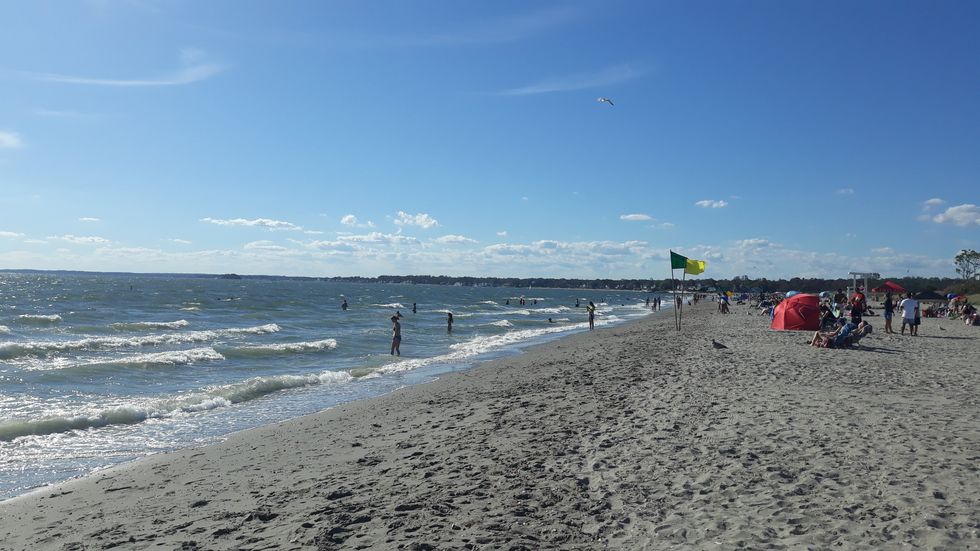 Hammonasset's shoreline
Anna Kropov
Located in Madison, CT, Hammonasset has 2 miles of shoreline, marshes, walking, and biking trails for its annual 1 million visitors. T
he water is super warm, the waves are almost nonexistent and you can also set up a tent to camp out there, have a BBQ at the park, and relax with your friends or family for the weekend as well.
Even on Labor Day, the beach is so spread out that it wasn't too crowded.
3. Mystic, CT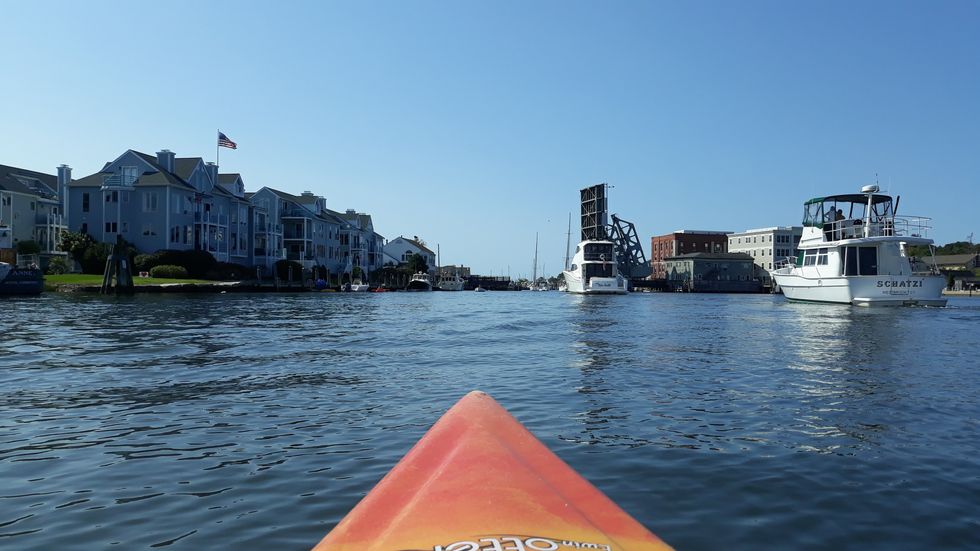 Kayaking on the Mystic River
Anna Kropov
Mystic is my personal favorite coastal town. It is cute, small, and adorable. There are so many good restaurants with outdoor seating, live music, great food, and beautiful views.
There is no beach here, but instead a river. So, you can go paddleboarding, kayaking, and yachting on the water, as the drawbridge opens up to provide passage for the bigger boats on the hour.
There is a seaport museum full of old ships on the dock and construction sites that show you how they're built.
If you love sealife, check out their museum, which contains a beluga whale exhibit! Then have a lobster dinner outside with live music and enjoy the view on the water.
There's a creamery with homemade ice cream, so make sure to grab some on a hot day before hitting the beach!
4. Westerly, RI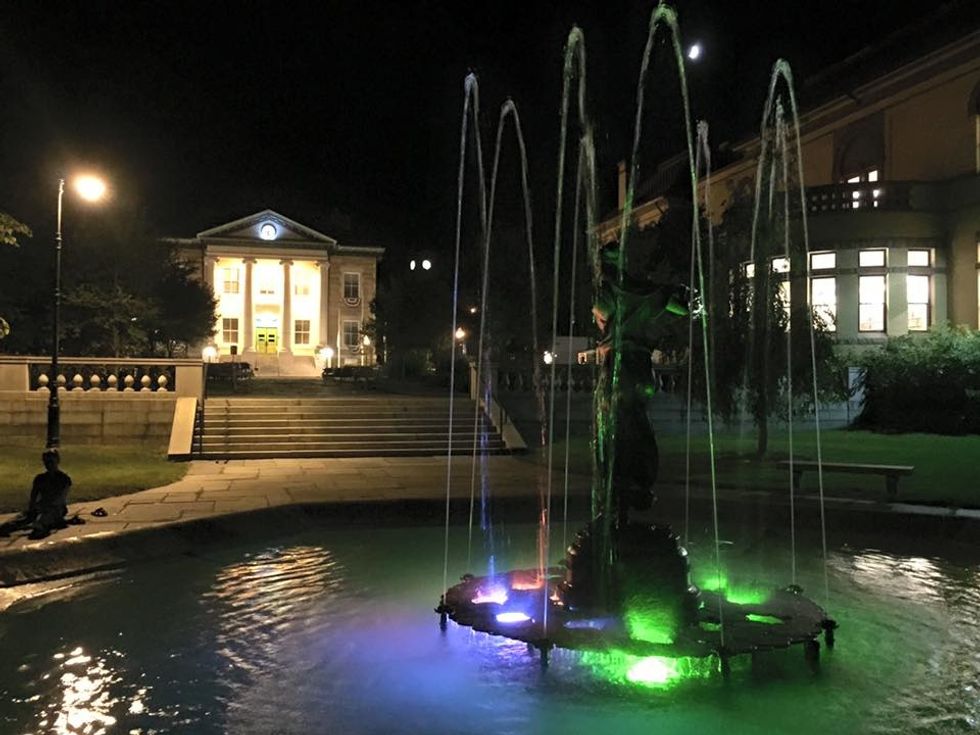 Westerly historic downtown
Anna Kropov
Westerly is another cute coastal town for you to rent out paddleboards, kayaks, and boats to ride on the water. Take a stroll along their historic downtown and then hit up the nearest beaches on Rhode Island's shoreline.
It is also 15 minutes away from the Connecticut border, so it's the perfect opportunity to hop between the two states for an adventure!
5. Misquamicut State Beach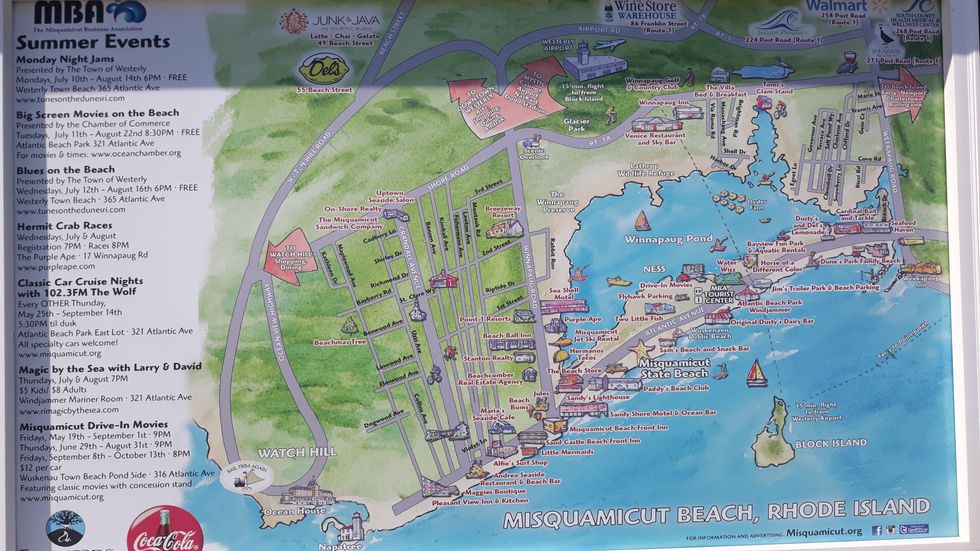 Map of Misquamicut Beach, RI
Anna Kropov
Located on Rhode Island's southern shoreline, Misquamicut is such a great beach. The water is extra salty (to the point that it almost stings your skin), super blue, clear, and chilly.
If you want to surf on some strong waves on a windy day or get a refreshing, cold swim in, this is the place to go.
It is such a pretty place, with lots of beach town attractions around it. You can also take a ferry boat to Block Island, which is right off the coast.
There's a lot to explore, as you can see from the graphic above! Also, take note of the Native American influence on this area!