Native Americans are repeatedly the victims of environmental exploitation, which leads to the claim that we are repeatedly the targets of environmental warfare.
The definition of Environmental Warfare is such: "to cause intentional physical, economic, psycho-social and physical destruction to an intended target geophysical or population location."
If you've seen anything about the Dakota Access Pipeline lately, you probably are wondering why a bunch of Native Americans are protesting it's construction. Besides the fact that oil pipelines are generally dangerous, the main concerns for the people of the Standing Rock Sioux Nation is that it could destroy ancient burial grounds and the main water supply for the reservation. This is not the first time that environmental exploitation has been detrimental to Native Americans. I have a personal investment in this subject, not just because I am Native American, but my mother, as well as many other Native American people have suffered from the health effects that these exploitations have brought on.
The main issue is that the federal government holds lands in trust for Native American peoples and designates them as "public lands". Public sites can, and are used for nuclear tests, oil pipelines, wind farms, etc. In 1987, Congress created the Office of the Nuclear Waste Negotiator. It sent letters to every federally recognized tribe, offering anywhere from hundreds of thousands to millions of dollars to host dumps. Thirty-five reservations were targeted for landfills and incinerators, 12 of which being for radioactive waste. When you come from a disadvantaged community, it is easier to make such tough decisions such as these. These waste sites, dumps, incinerators, and pipelines are usually nearby reservations or water sources for those reservations. Water is life. If the water sources are contaminated, it is likely that disease will follow. Here are just 5 stories of environmental destruction on reservations that are ongoing. There will be more to follow.
Assiniboine and Gros Ventre of Fort Belknap: Cyanide and Heavy Metal Poisoning from Gold Mining
Asthma, emphysema, thyroid problems and diabetes have become a problem on the reservation as a result of cyanide leach gold mining. It is especially a problem for children. (cyanide)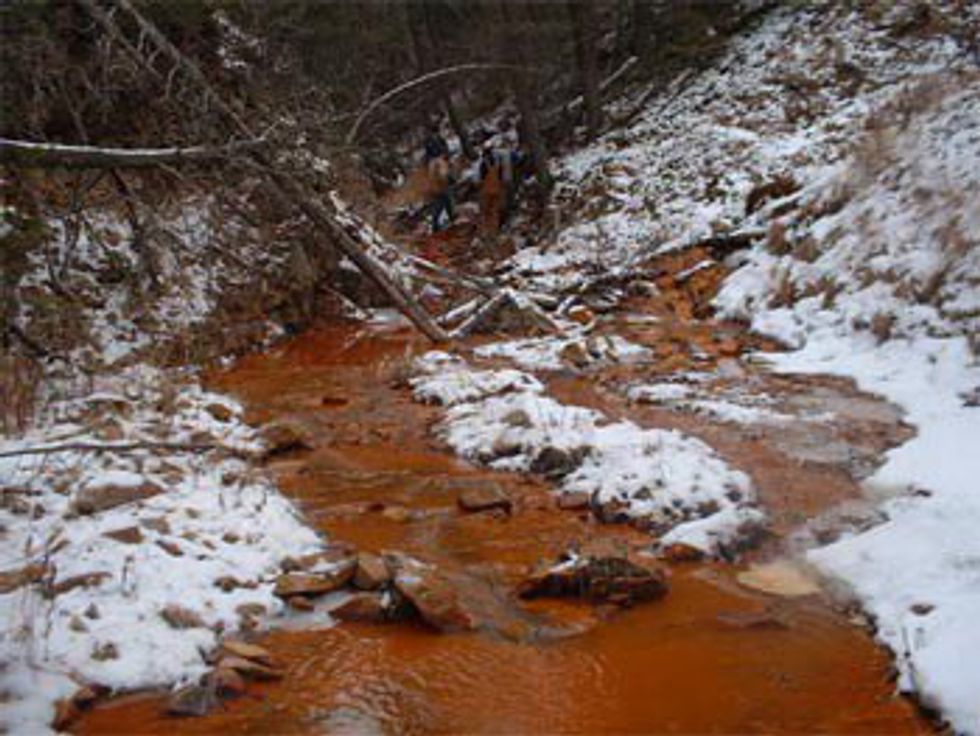 White Earth Ojibwe Reservation: Pesticide Poisoning
The pesticide Chlorpyrifos was sprayed on fields surrounding the reservation. Contamination from this pesticide has been shown to cause long term health problems, including learning disabilities as well as heart and lung disease. The reservation school was sprayed with Chlorpyrifos and children there were diagnosed with stomach cancer. (pesticides)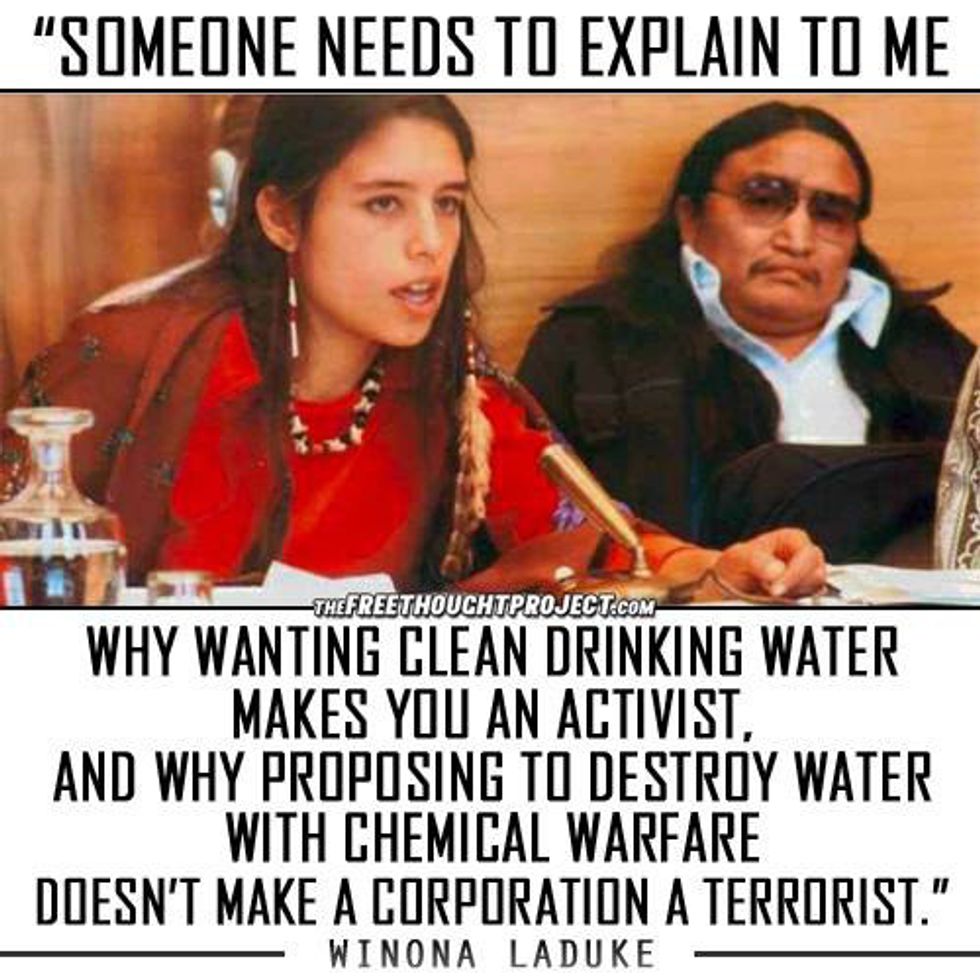 Eastern Shoshone and Northern Arapaho of the Wind River Reservation: Hydrofracking
There is not one, but 12 oil and gas fields on this reservation. In 2012, the Environmental Protection Agency (EPA) tested wells on the reservation and found that they were contaminated with petroleum from hydrofracking. The river has toxic carcinogens and radioactive material in it. The streams have black ooze in them, along with dead animals, presumably from drinking the water. The air was tested on the reservation and was found to contain hydrogen sulfide, hydrochloric acid, naphthalene, benzene and ethyl benzene. Diseases started appearing, and doctors were having a hard time diagnosing them because of their uniqueness. So why does this happen? How can the government do this? A loophole in federal regulations allows companies to dump waste water as long as they can prove that people are drinking it. Sounds a little crazy, right? Well it's true. Drought-like conditions were enough to let the government allow for such a measure.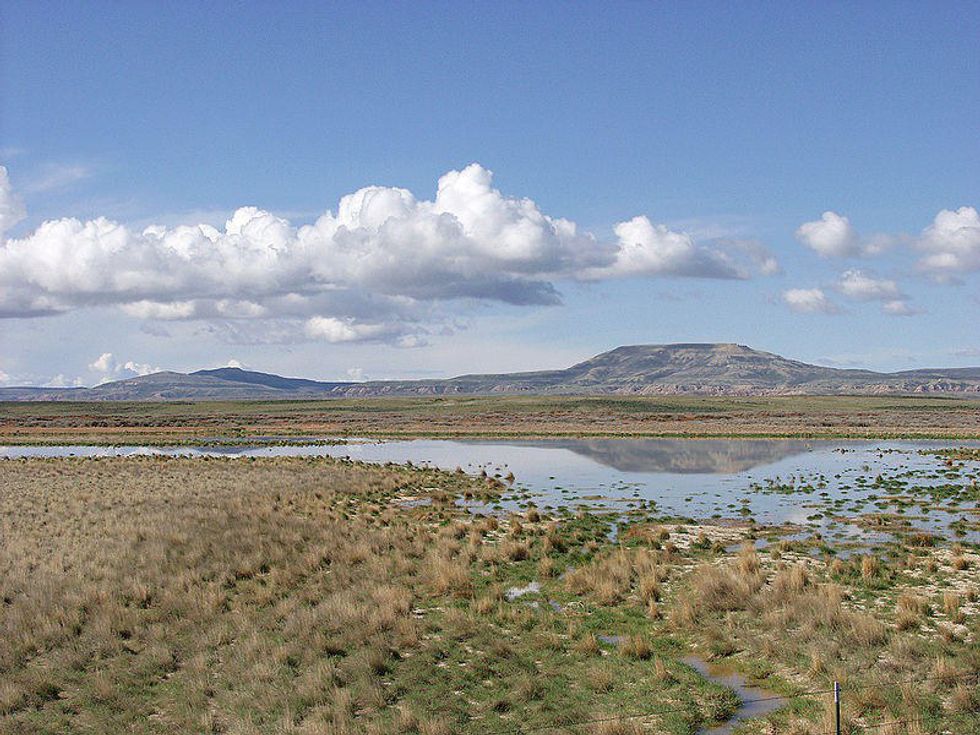 Mikisew Cree: Oil Sands Poisoning
The Mikisew Cree have dealt with the effects of the Alberta Oil Sands on their health. Unusual cancers like cholangiocarcinoma have been diagnosed. Cancer was 30% higher than predicted rates. There was a three fold increase in leukemia and lymphomas, as well as a seven-fold increase in cholangiocarcinoma. These have been linked to volatile organic compound (VOC) and Polycyclic aromatic hydrocarbon (PAH) chemicals found in the oil, tar and soot created by the Oil Sands.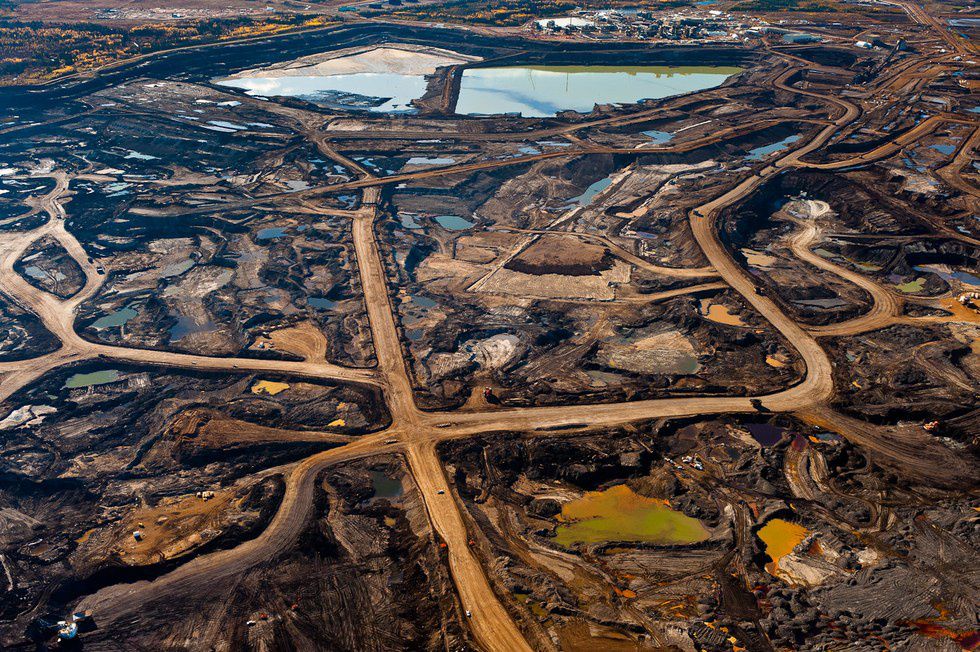 Navajo: Radioactive Chemical Poisoning from Mining
The Navajo were hired for cheap labor for mining in the 1960's. They didn't have protective gear and drank radioactive wastewater from the mines, unknowingly subjecting themselves to the radioactive poisoning. Lung cancer started becoming prevalent in retired miners. Death rates among Navajo miners were 3.3 times higher than the general population. Rates for pneumoconiosis and silicosis were 2.5 times higher. Navajo millworkers were more likely to die from non-malignant lung diseases, lung cancer, blood cancer and chronic kidney disease the the average population. Progressive neurological deterioration was found in children who drank mine water runoff as newborns and where exposed when they were fetuses. There are currently 1200 abandoned uranium mines on one reservation. Most contamination comes from solid waste tailings that move about when the dust blows. In 1979, the Church Rock Uranium Mill released 95 million gallons of acidic fluid, which included 1100 tons of radioactive substances, into a river. It travelled downstream onto the reservation. As of 2013, there were places still contaminated. In Cameron, Arizona, the radioactivity at a former mine measures 1 million counts per minute, which is enough to directly lead to malignant tumors.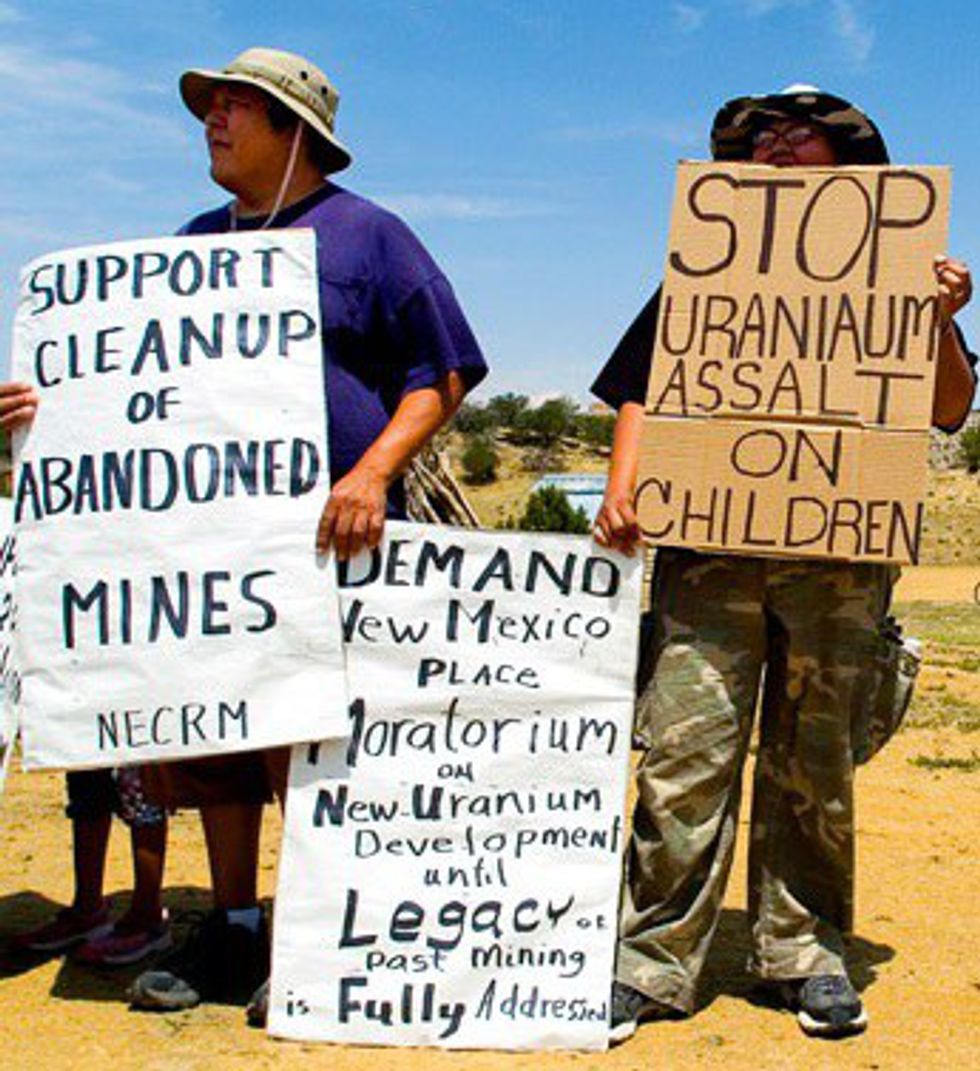 I hope that this article has enlightened many people to the plight of environmental warfare waged on Native Americans. Until I decided to look past my own experience with it, I had no idea myself that there were other reservations out there experiencing the same issues. There will definitely be another article in the near future explaining more reservation's struggle with environment exploitation.