National Portfolio Day is coming up at the College for Creative Studies. I attended a National Portfolio Day (NPD) in North Carolina before I went to CCS, and I remember talking to Savannah College of Art and Design and The Memphis College of Art. The reps both had good things to say and encouraged me to sketch more and loosen up my lines—solid advice.
Now, almost seven years later, I have had the privilege to design the poster that will encourage hundreds of kids to go get a portfolio review and make the decision to art or not to art. I really enjoy the thought of a young artist having my poster hanging in their room, excited to go meet up with schools and choose the right one for them.
CCS approached me to design the NPD poster this year. They wanted something bright, playful and inspired by all the new virtual reality buzz going on, so I sent in some sketches. (Pictured below.)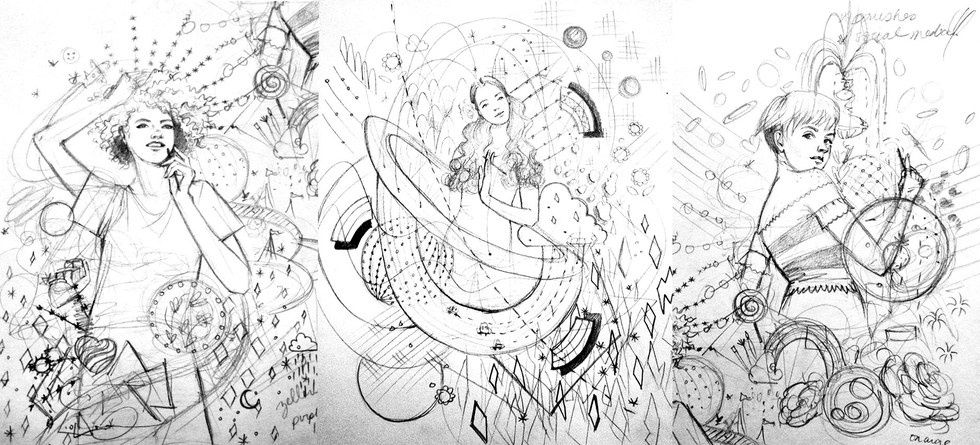 We ended up choosing the figure in the first sketch and combined the background of all three. Now, it was onto the color study.
I had a pretty good what I wanted this to look like—I had just come back from a trip to Vegas, Disneyland and Universal Studios and was super-inspired. Not to brag or anything, but it was a great time. Can you see how the flashing lights and lavish fountains inspired my drawings?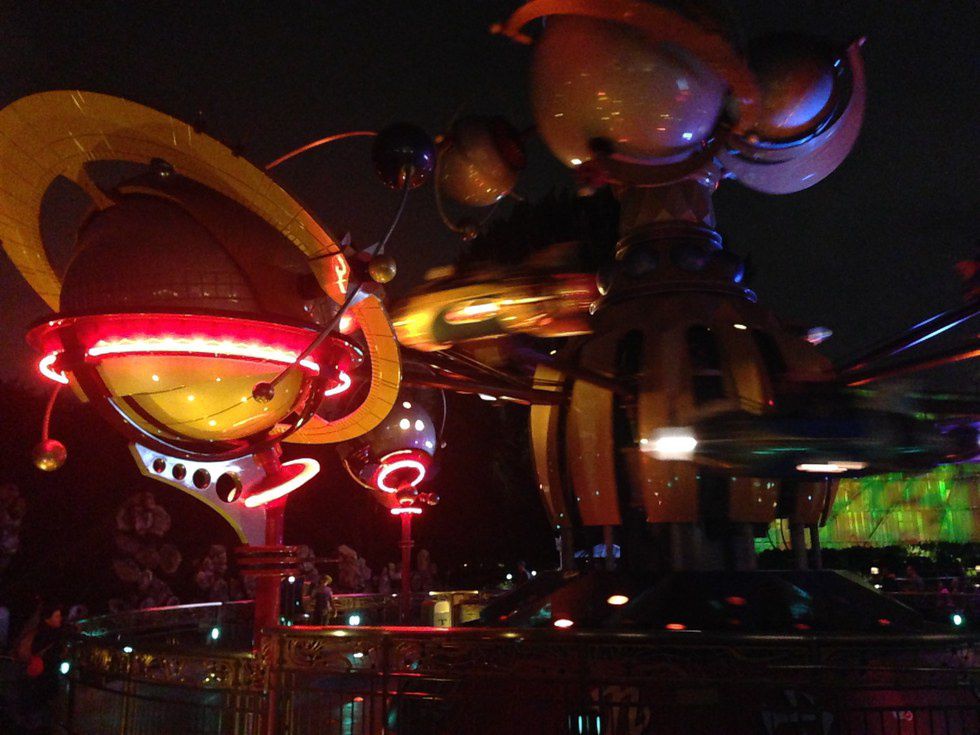 A ride at Disneyland (above).
Wax Beyoncé from Madame Tussauds (below).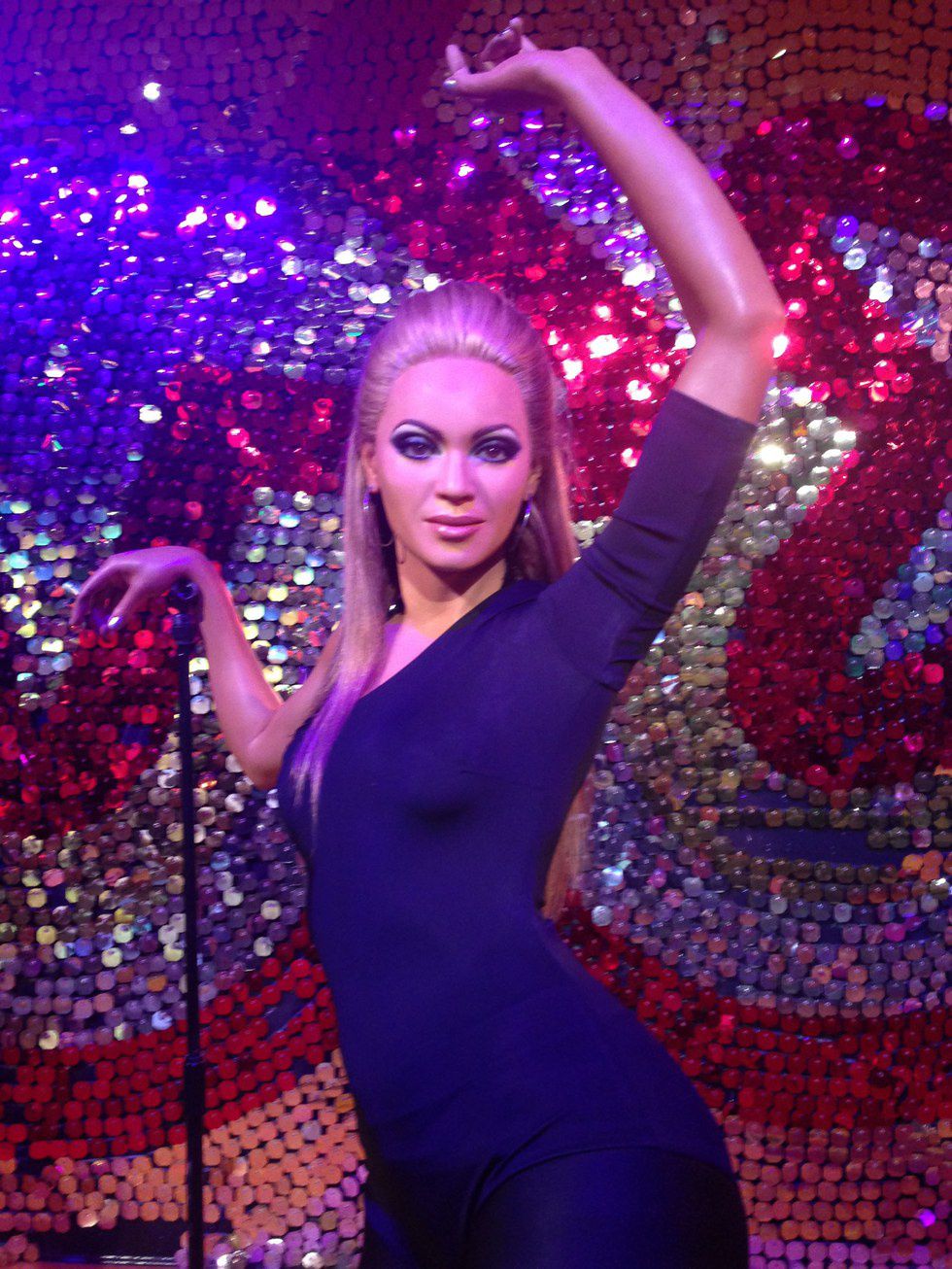 So, the color study. I chose this picture (below) as my color inspiration, taken at the parade at Disneyland.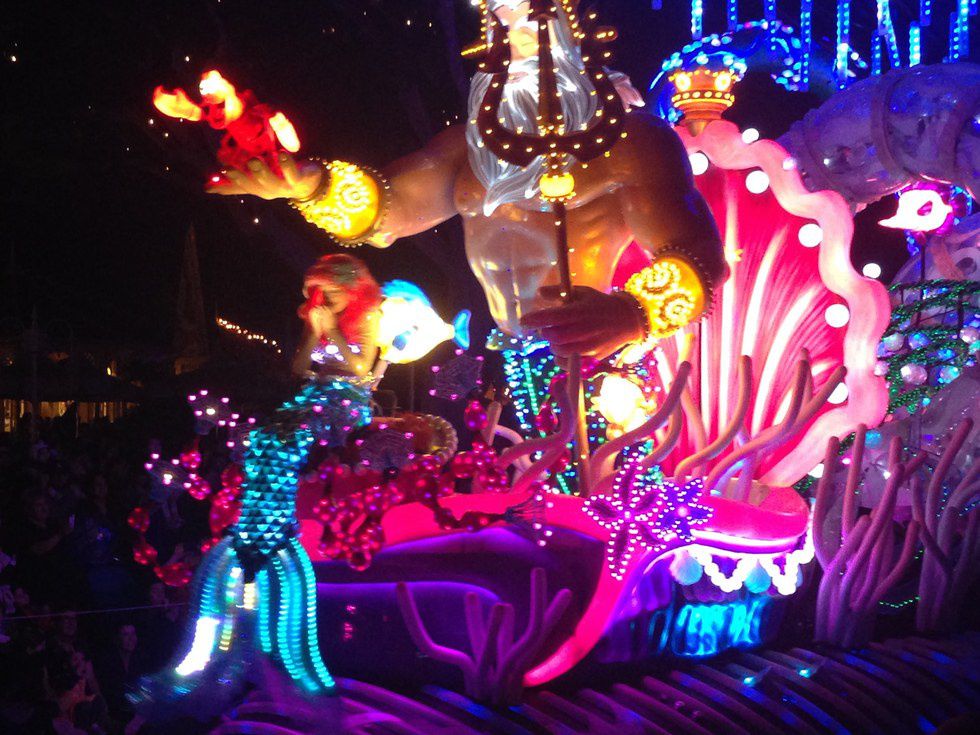 I never much enjoyed color studies until my large scale painting class with
Cody Erickson
at CCS. He was a great teacher, and I learned so much from that class. I only showed up late for class once, and never dared to do so again. Below is the color study, done in Photoshop.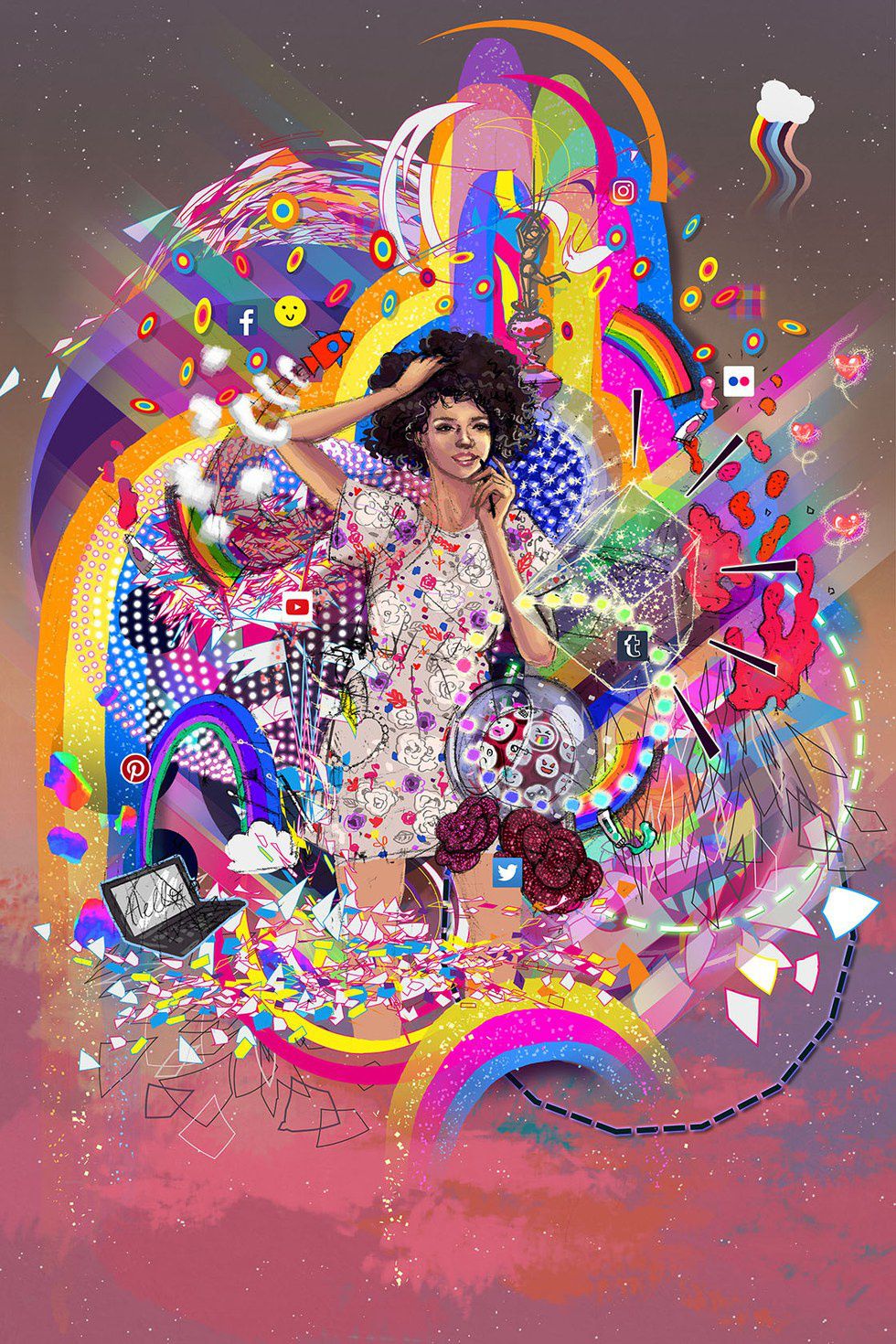 Making a color study saved me so much time. Doing small studies like this takes out the guessing and trying stuff time out of the
I-haven't-slept-in-days-I-better-get-this-done crunch time.
Rendering the figure (below) took the longest, but I love intense backgrounds with realistic figures.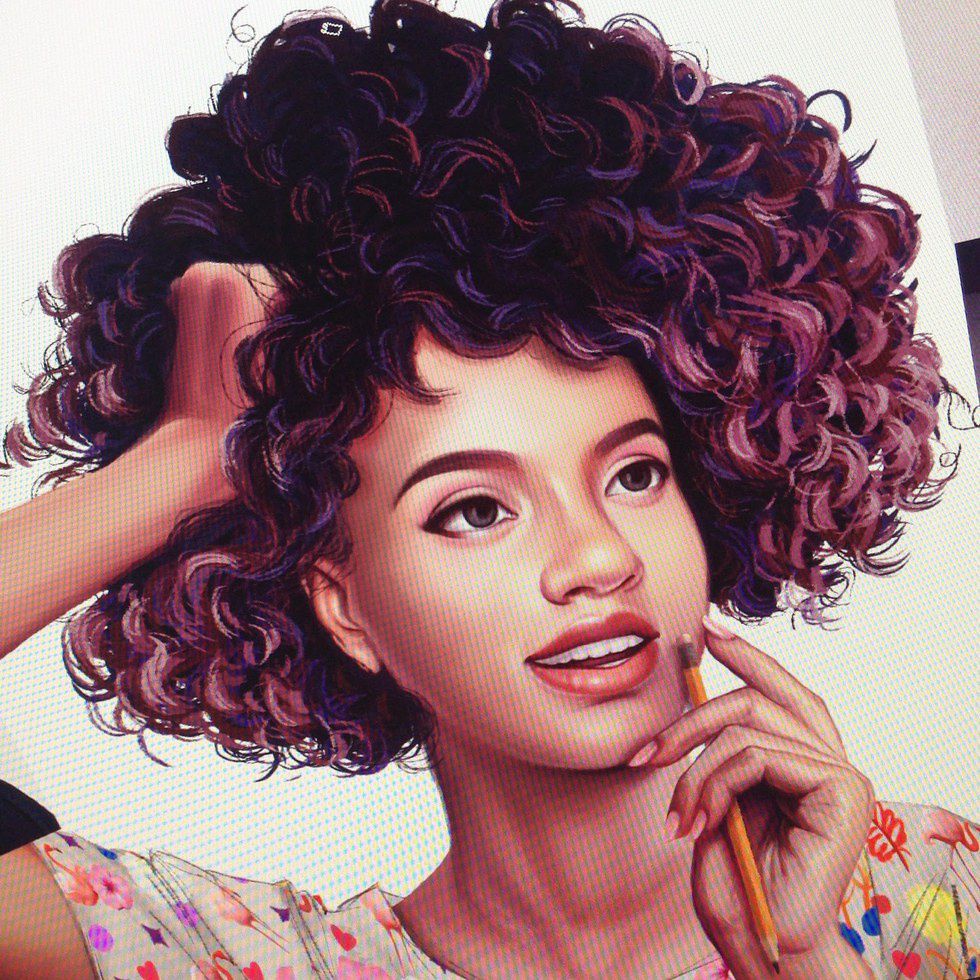 When you don't have models (below)...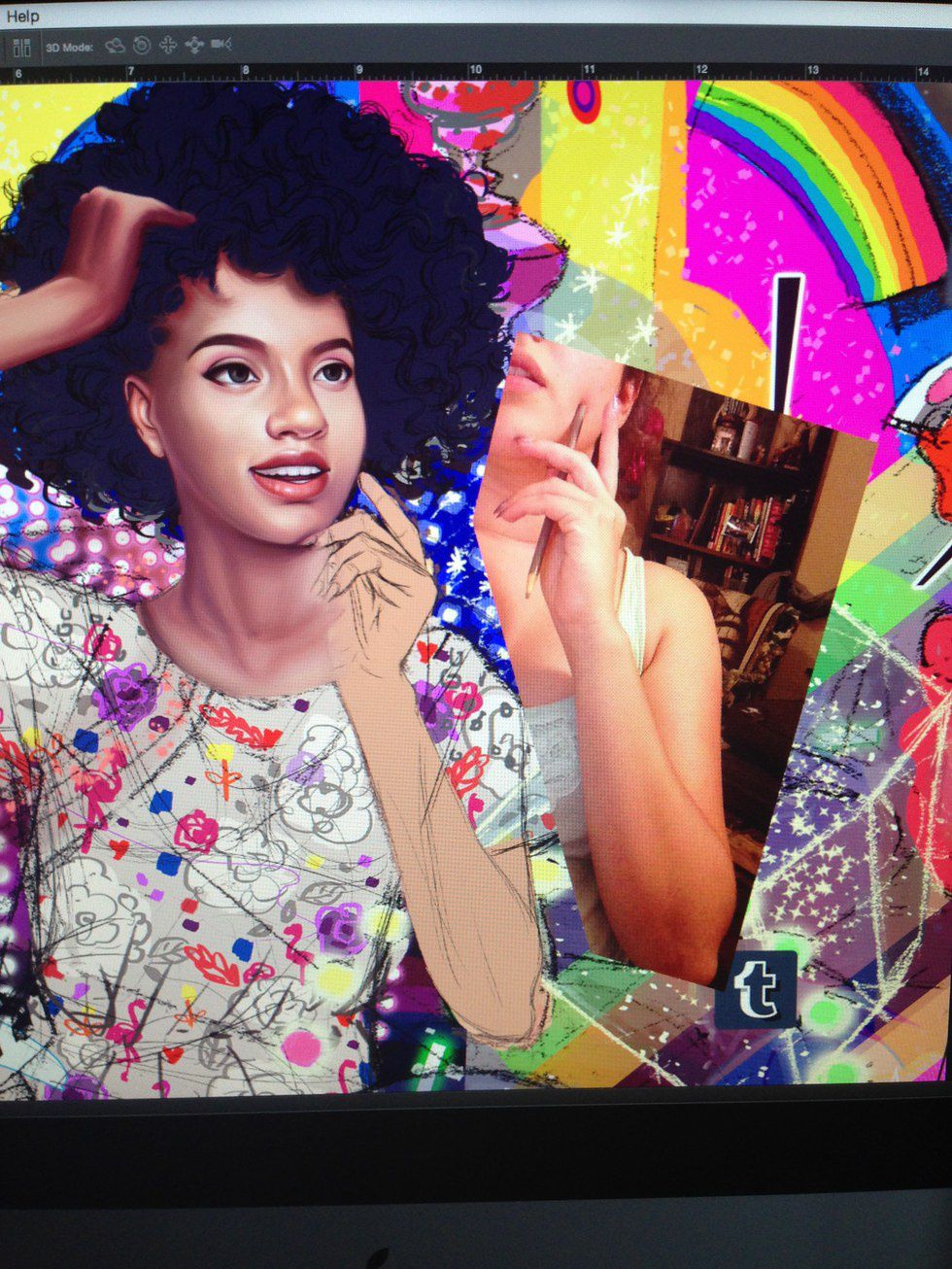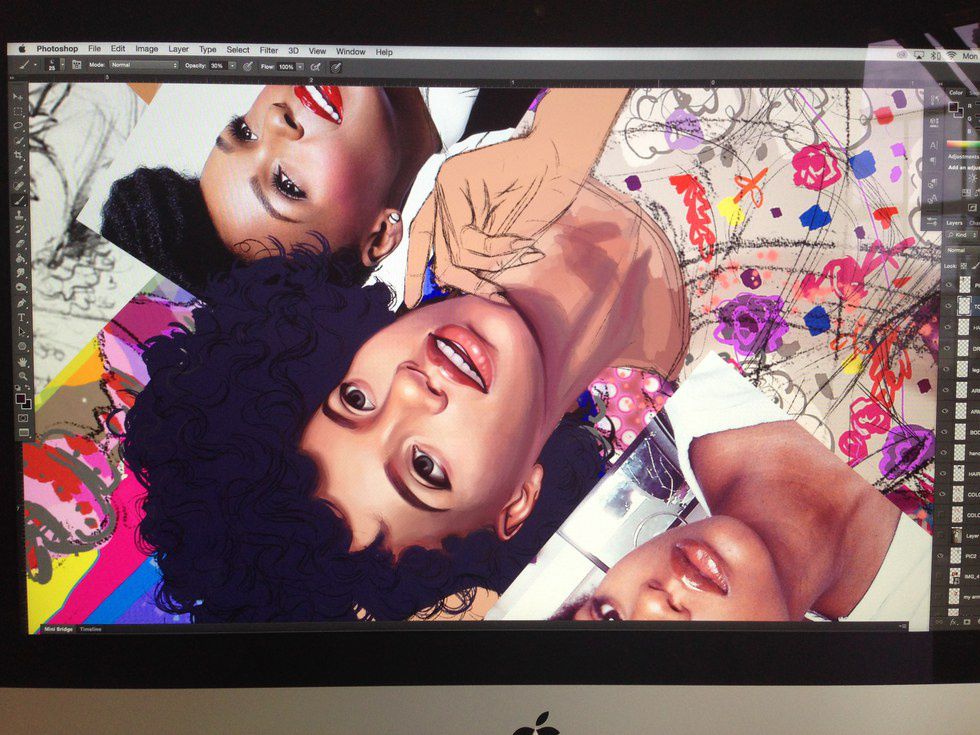 Turning my images upside down helps see little mistakes (above),
even with my traditional paintings. Try it out—you'll see small details that your eye just couldn't catch right-side up
.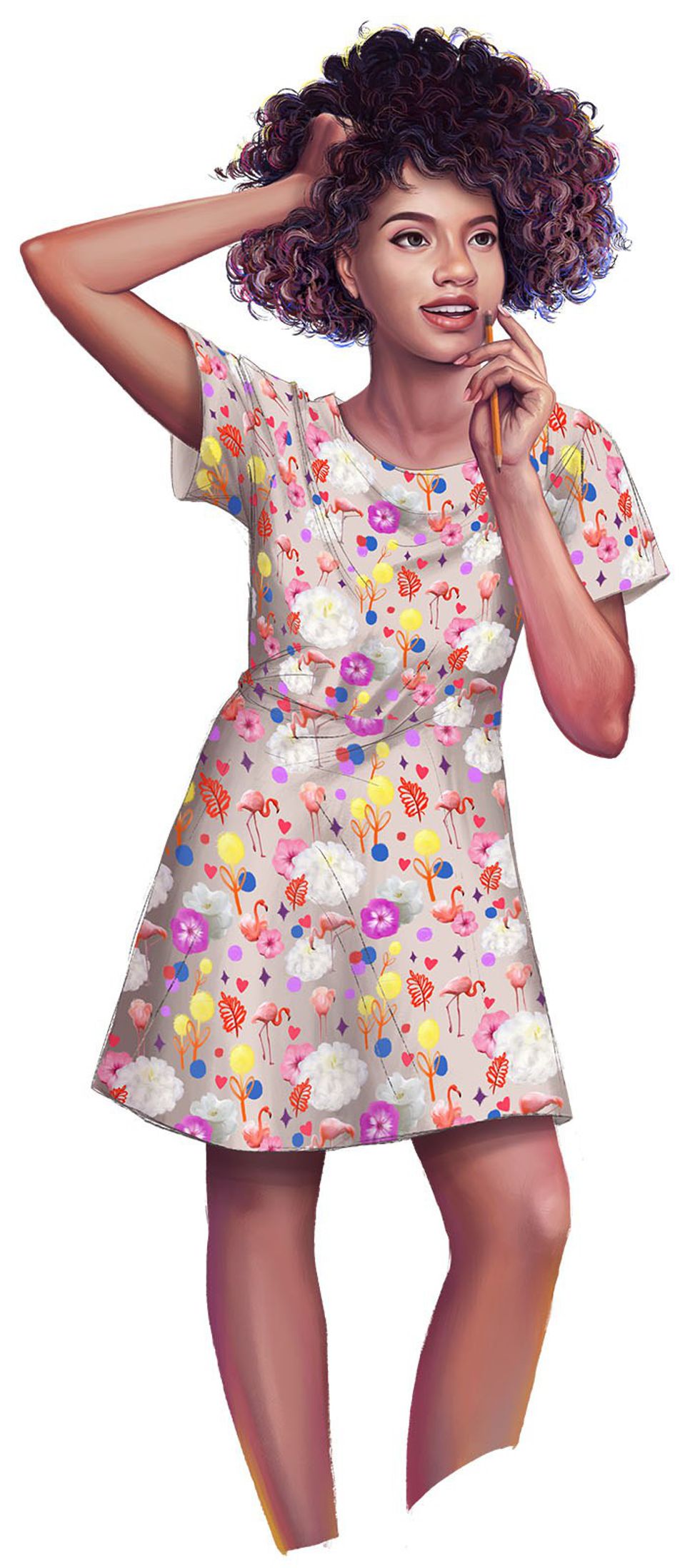 I got the color study back, with the poster details on top, made some adjustments, and proceeded onto the final (below).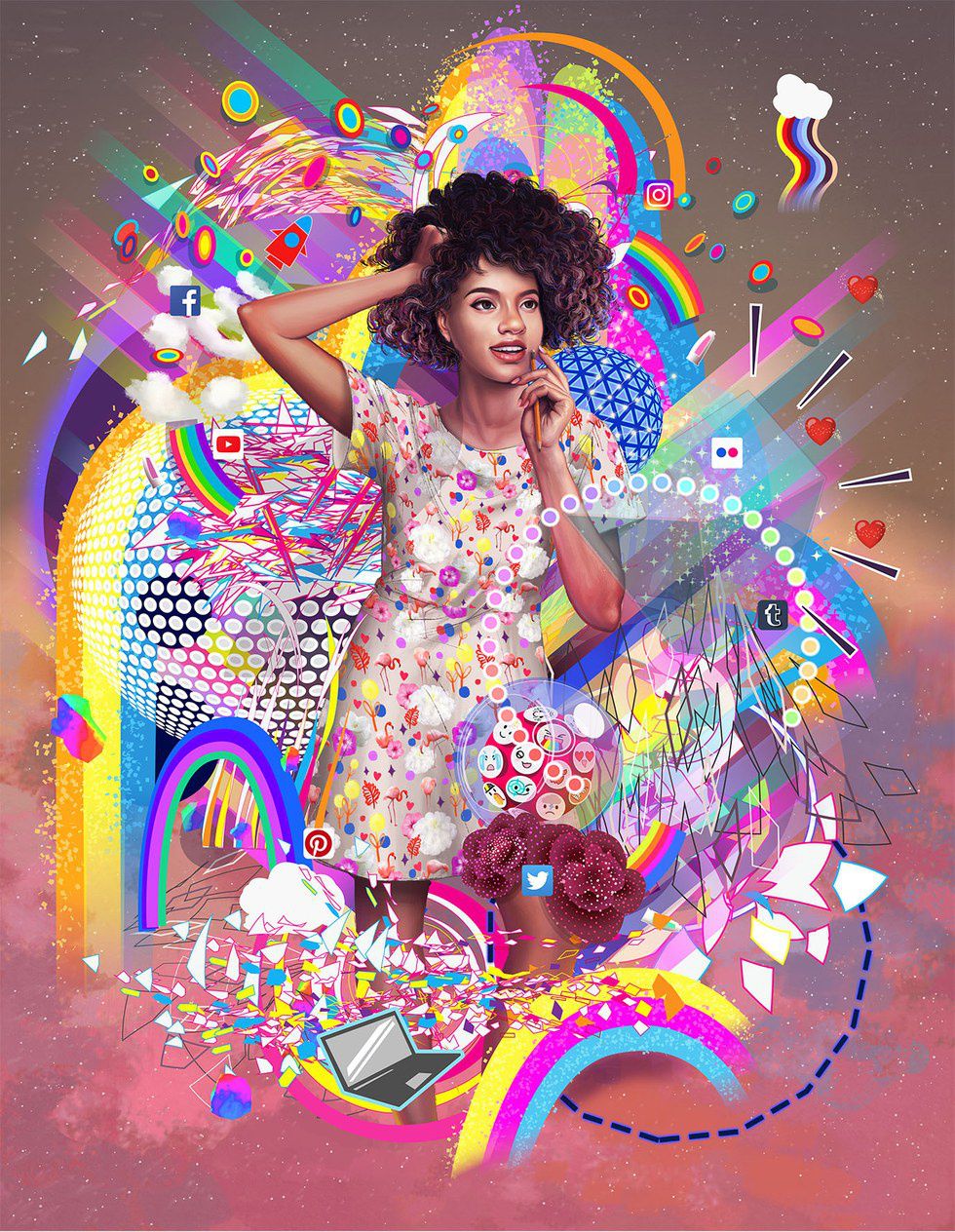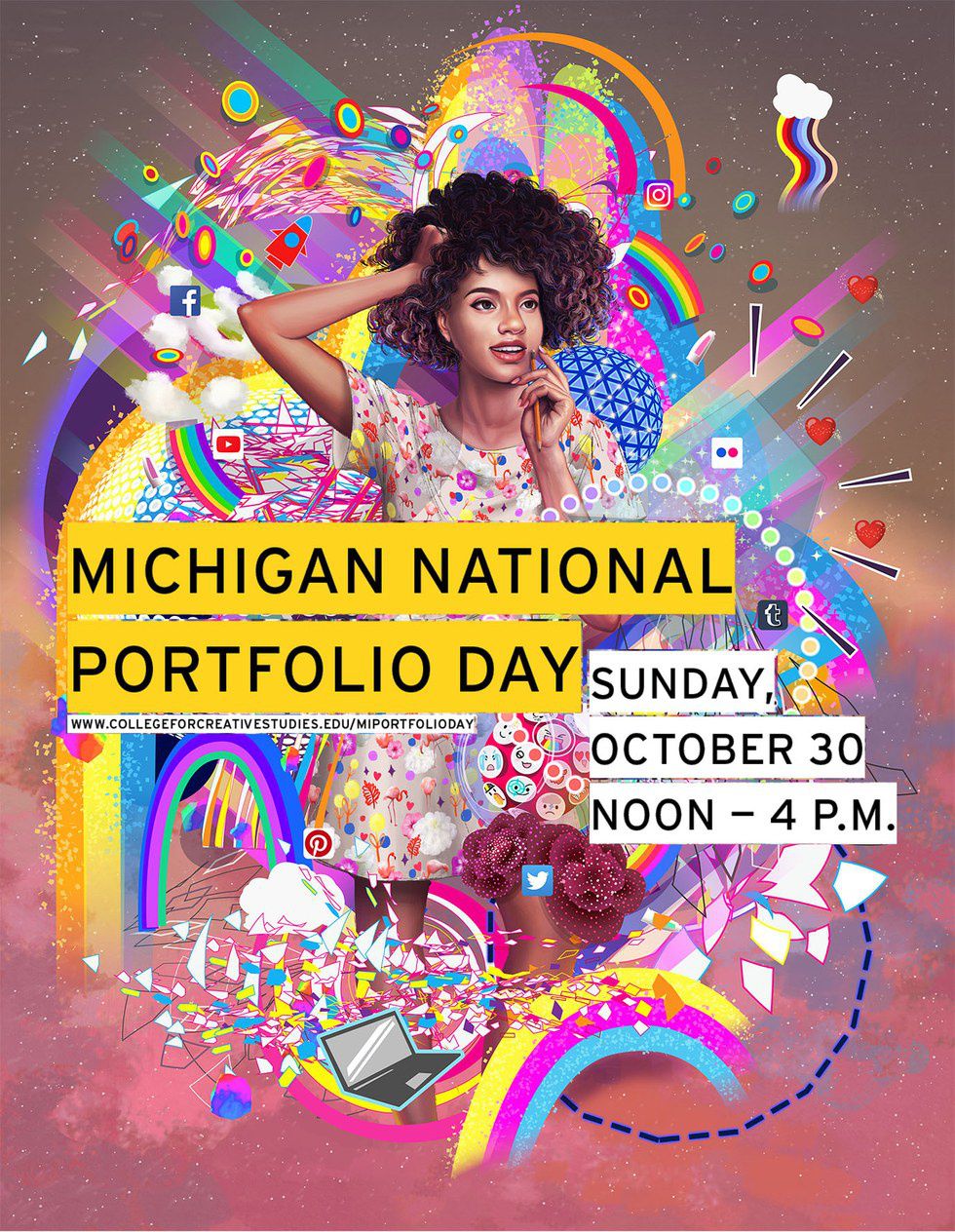 It was so much easier to complete the final work when I had carefully planned each separate piece—it came together like a puzzle; like a really cool puzzle that I designed and knew how to put together.
Get ready for Nation Portfolio Day, Sunday, October 30th. 12:00 to 4:00 p.m.
Special thank you to Katie, for being such a great art director and getting me this cool project.