This past week, I enjoyed a much-needed getaway to the capital city of Texas: Austin.
If you've never been, I highly recommend it, especially if your travel criteria is similar to mine.
Thanks to the help from friends who've been to the area before (and Pinterest), I was able to see some of the awesome touristy sights and find a few other gems on my own.
---
• Nightlife
---
I was with my parents for the trip so I wouldn't say I went bar hoppin', but some of the places we visited each evening were perfect for any age...
The Market
This spot which features 3 levels of its building hosted a live music performance with a killer cover band duo. We caught about 4 or 5 songs before the rain started on the rooftop bar and then moved to the first floor.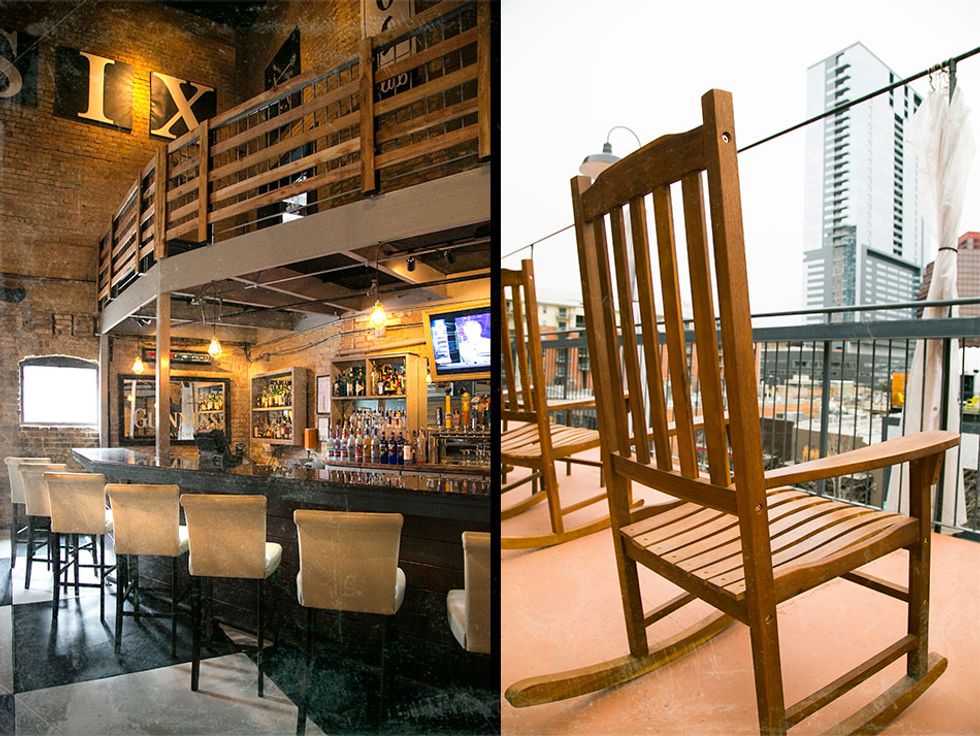 6th Street
Think Bourbon Street in New Orleans or Beale Street in Memphis; it's very similar but stays true to the city's motto: "Keep Austin Weird." I didn't get to check out much of these spots but I've heard 6th street is the top pick for all things Nightlife in Austin.
---
• Food
---
The Jackalope
My first "dive bar" experience was interesting to say the least. We ate at this place on 6th street the first night we were there, and I consumed some of the most delicious waffle fries I've ever tasted along with a "Kentucky Corpse Reviver" cocktail. The decorations seemed to be edgy and pirate-themed, and each surrounding mounted TV featured rebellious classic movies such as, "The Outsiders."


24 Diner
While expensive, this place looked like a modern version of a diner, and just like a traditional diner, you were able to order breakfast or dinner. I chose a honey chicken biscuit with hash browns, and I was NOT disappointed.
Voodoo Donuts
With clever flavor names and delicious cake-like dough, these donuts were amazinggggg.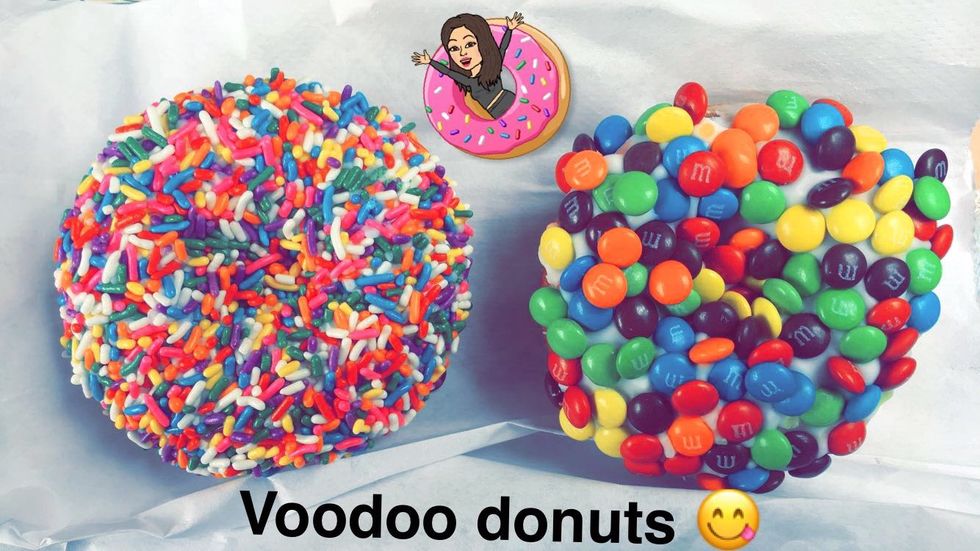 The County Line BBQ
Not only does this restaurant have mouth-watering BBQ, but it also has a beautiful outdoor patio and an area where you can feed turtles and fish!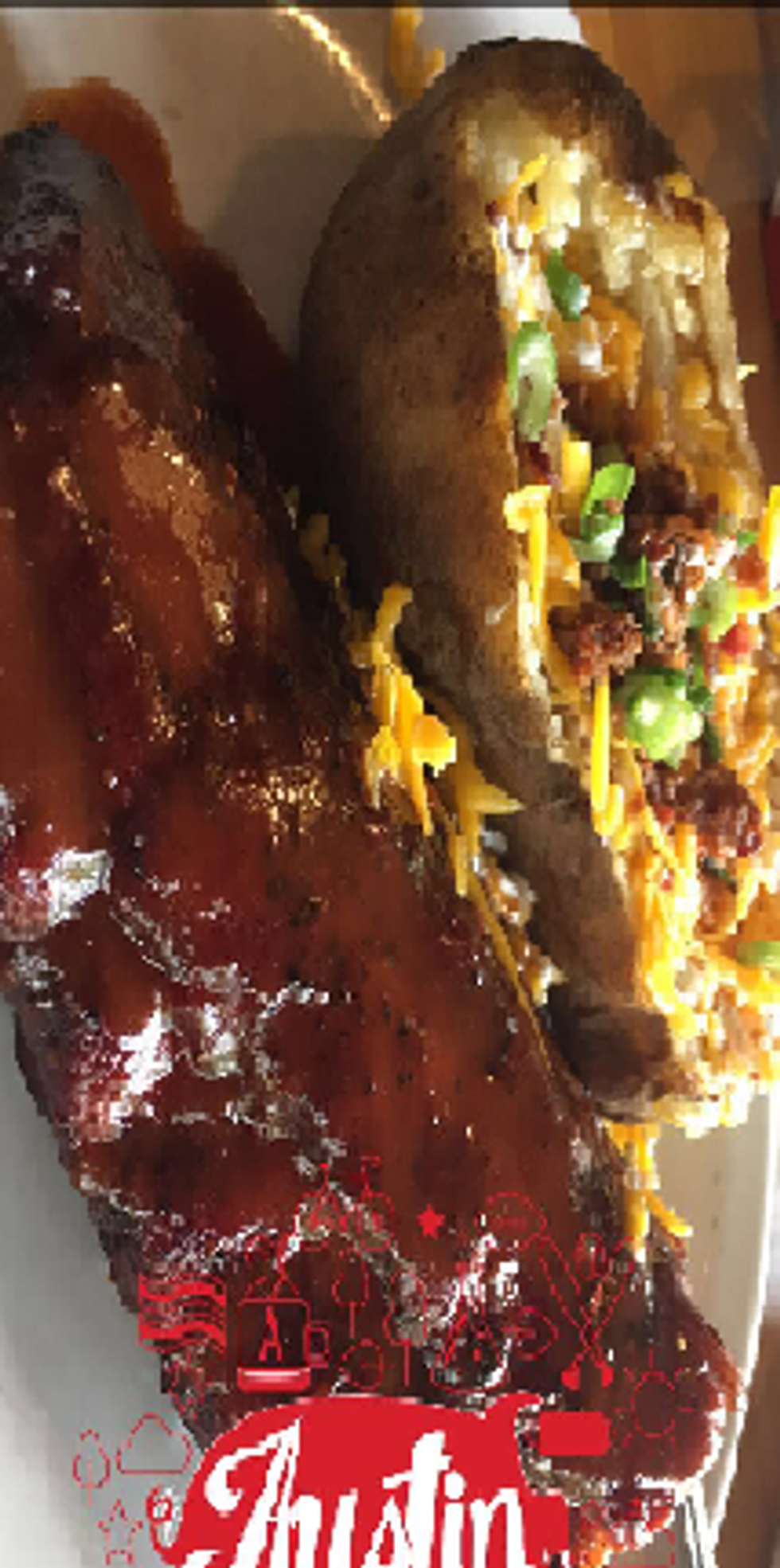 El Burro
in need of some famous Tex-Mex? El Burro is the place to go!
---
• Entertainment
---
The Alamo Drafthouse
Exactly as it sounds, this unique cinema serves beer and other cocktails as you enjoy your movie! Coming back home and viewing films at your local average theater won't be the same after a trip to this place.
"Mural Hunting"
While I wasn't able to hit every mural on my list, I did have the pleasure of seeing a few of them! Most of the murals are widespread throughout town so it's very likely one could spend a whole day doing this.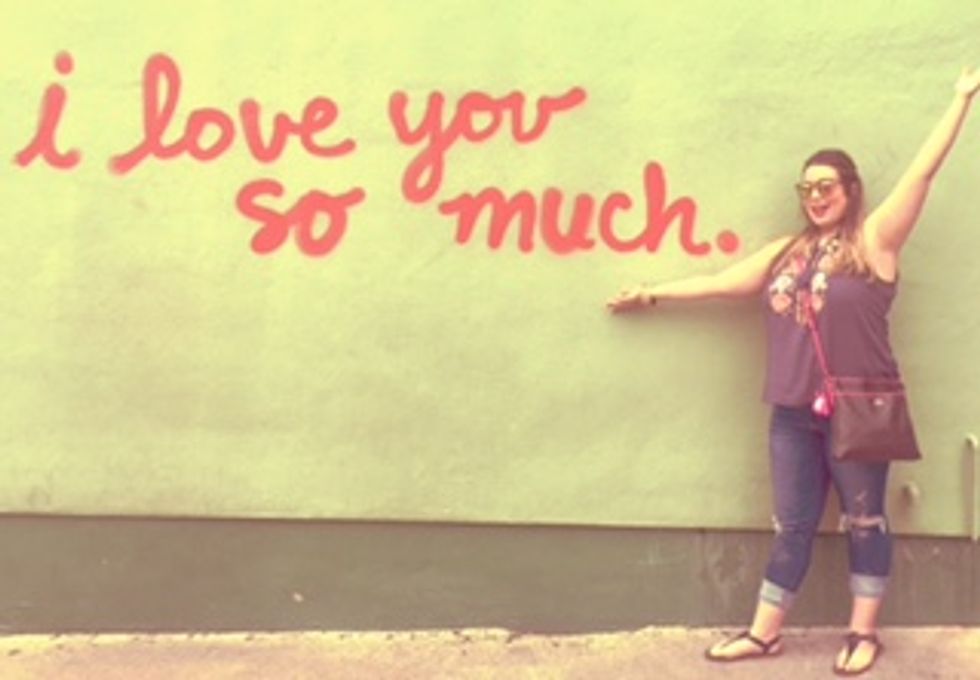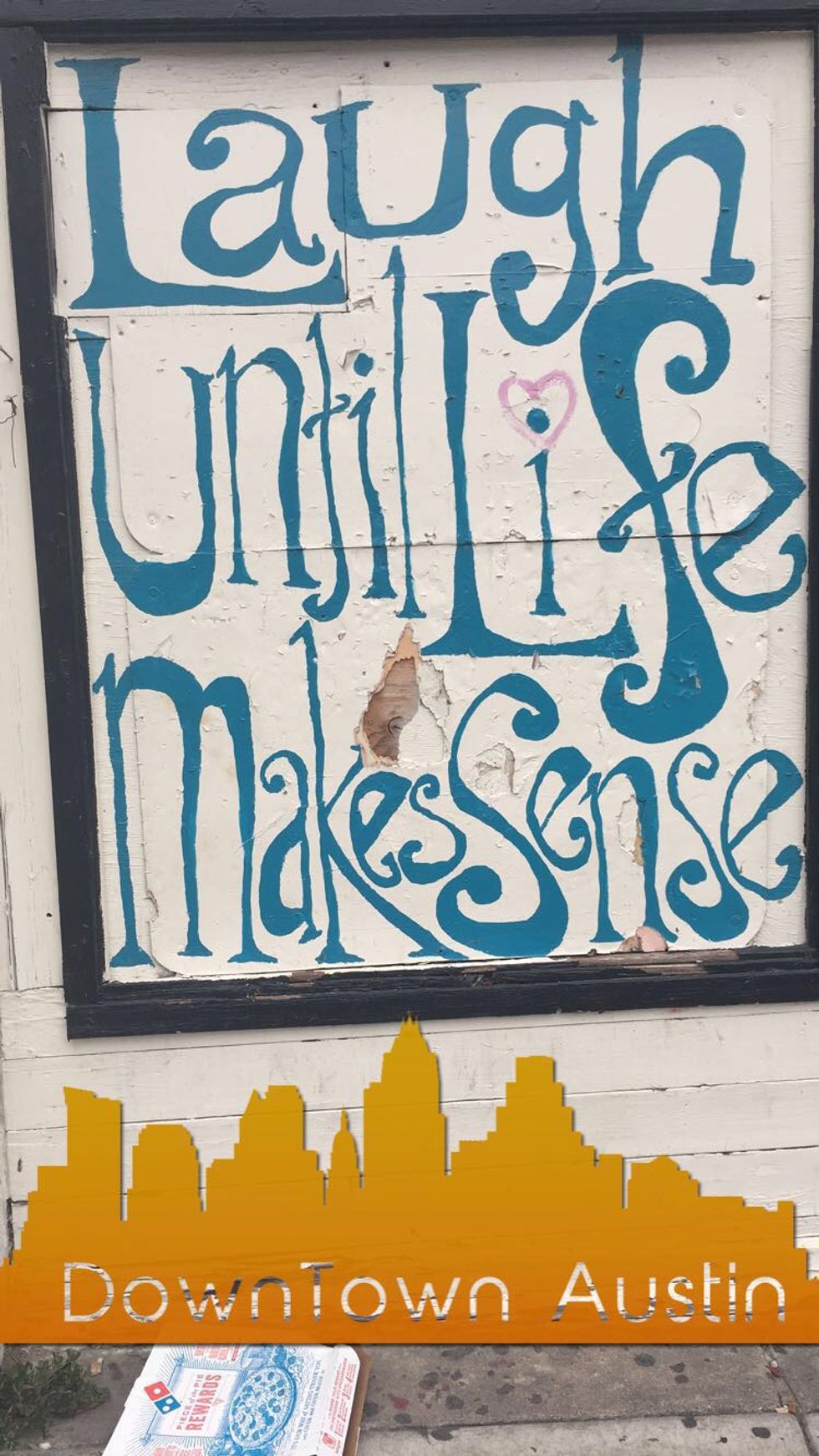 The Blanton Art Museum
Across the street from the state capital building, this massive museum is busting at the seams with all things art! Tip: go on Thursdays when admission is free!


Hope Outdoor Gallery
Probably my most favorite attraction we visited! Even if you're not into the art scene, this is the perfect location for a photo-op! If you are into street art, bring a can of spray paint and feel free to leave your own mark.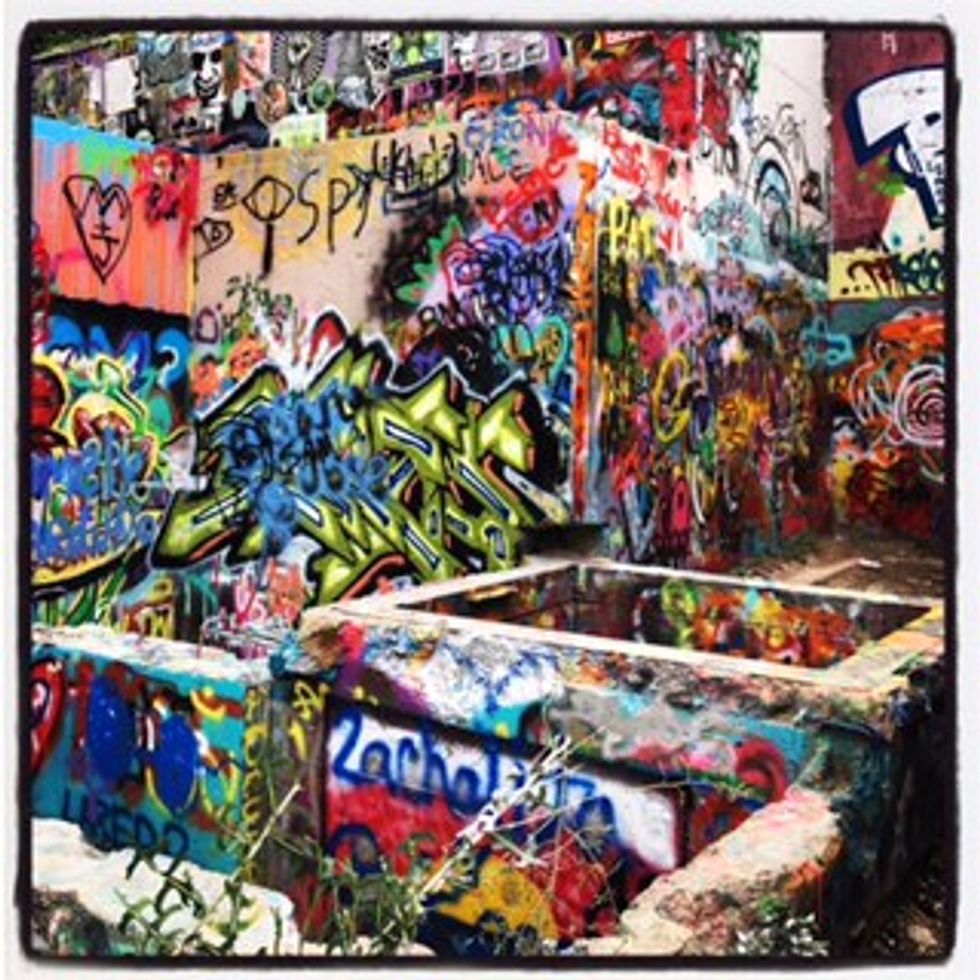 Mt.Bonnell
To get a great view of the whole city or to work off a big meal, take a little climb up Mt.Bonnell. I'm not much for heights or any hiking, but this is definitely worth it!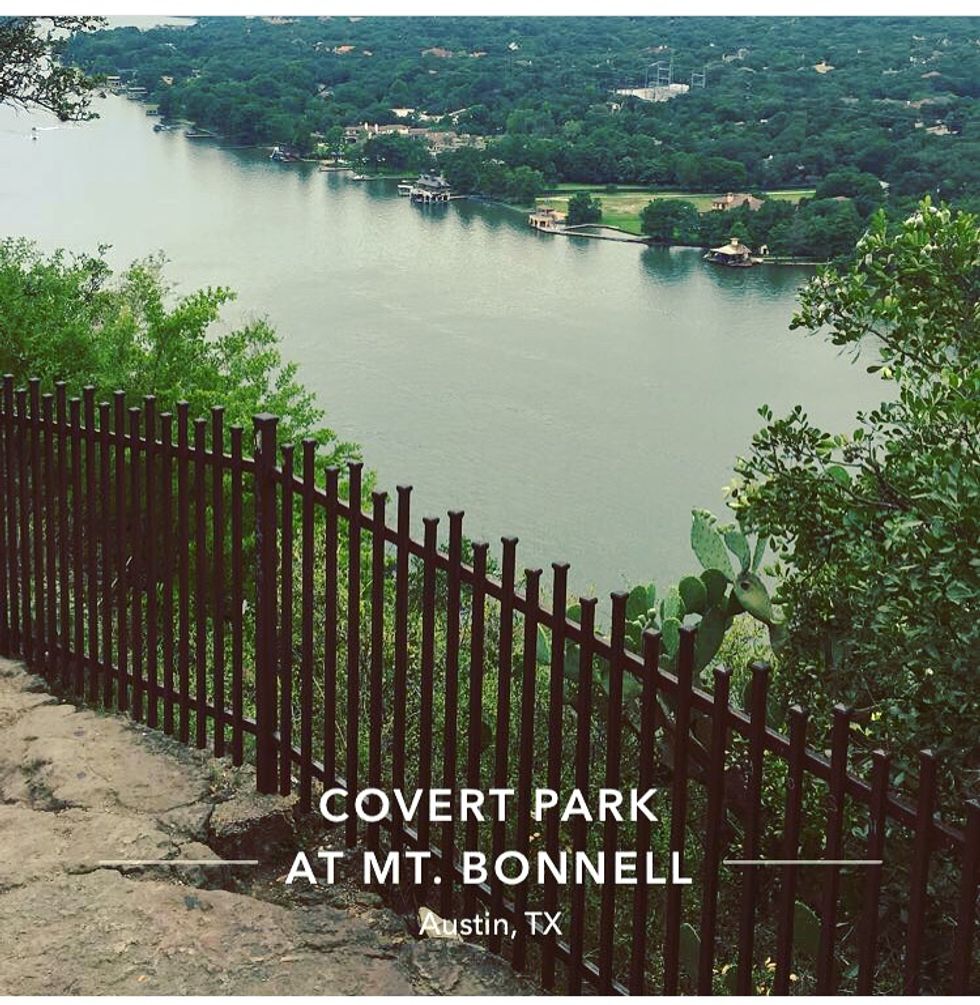 ---
• Shopping

---
If you're looking for unique finds and things that all-in-all visually interest you, spend part of your day on Congress Street: Maya Star boutique, Parts and Labor, Triple Z Threads, and Uncommon Objects were my favorites. If you're looking to beat the heat, stop in this candy store to cool off with some ice cream or satisfy a sweet-tooth:
Big Top Candy Shop.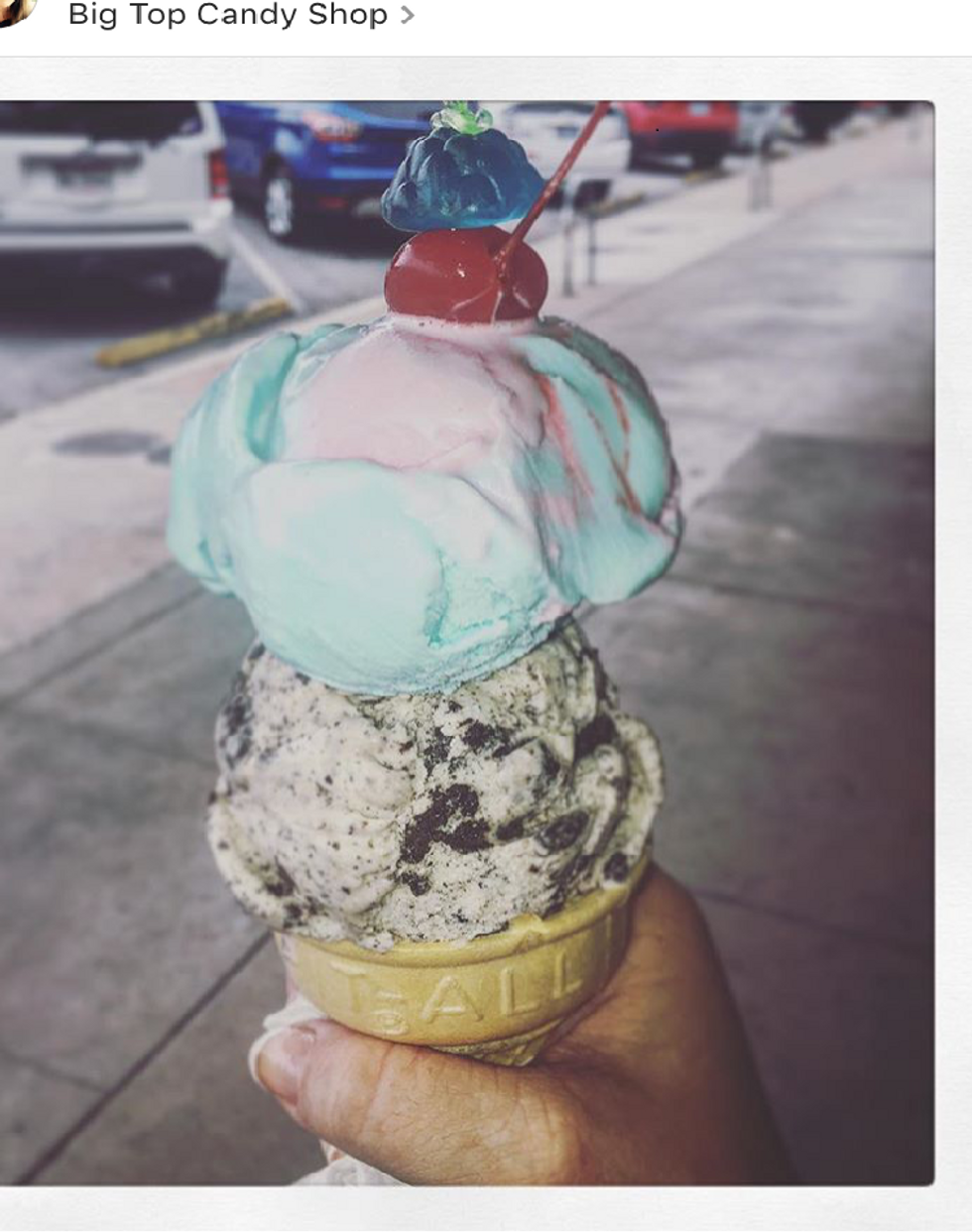 ---
Have a great summer, and I hope y'all get to get out of your hometown at least once to fulfill all your wanderlust needs!