This past week I packed up my suitcase and left Orange County for the glamorous Las Vegas! Obviously, I was excited to experience all of the movement and nightlife within the city, but also the beauty within the city that never sleeps. My dad came from Arizona but he happened to have his flight canceled due to a crazy dust storm. He finally arrived and it was awesome to get to see him again and be his travel partner.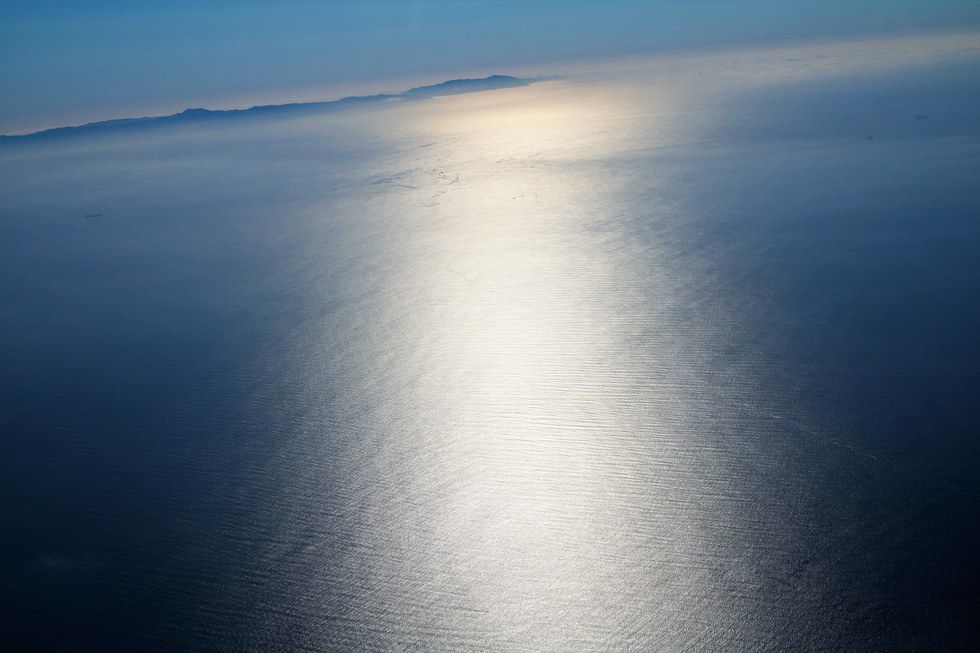 Flying out of Orange County is always a photo op itself. Being so close to the cost they make a point to circle over the water before heading inland. (Tip: Make sure to sit one the right side of the plane for the best view!) Most of my pictures came out a little foggy due to the marine layer that morning but trust me in person the view was impressive!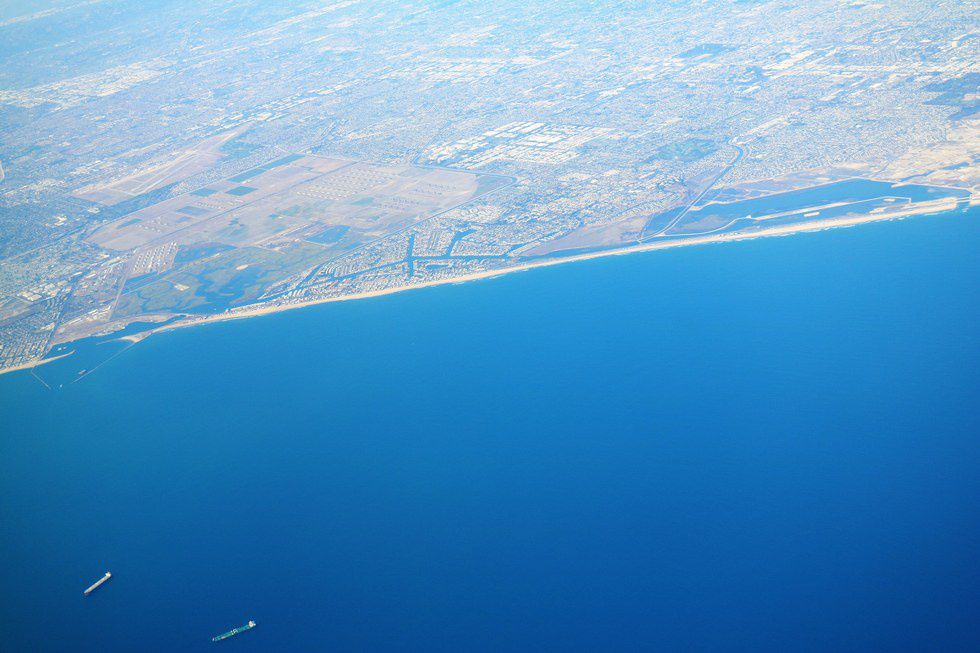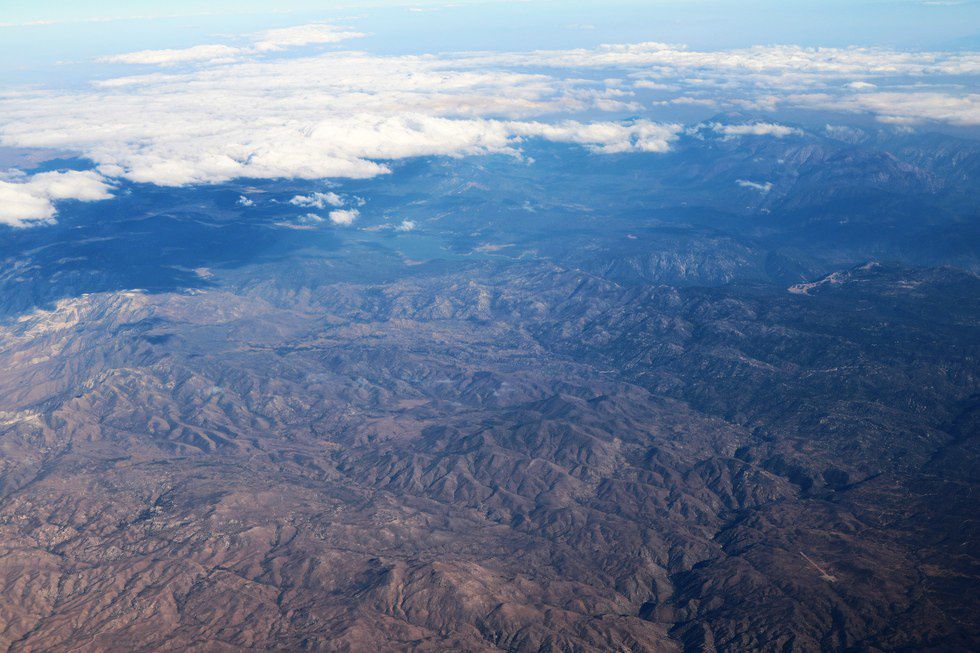 After I landed I met up with my dad,we got our bags, checked out our rental car, and then we were off!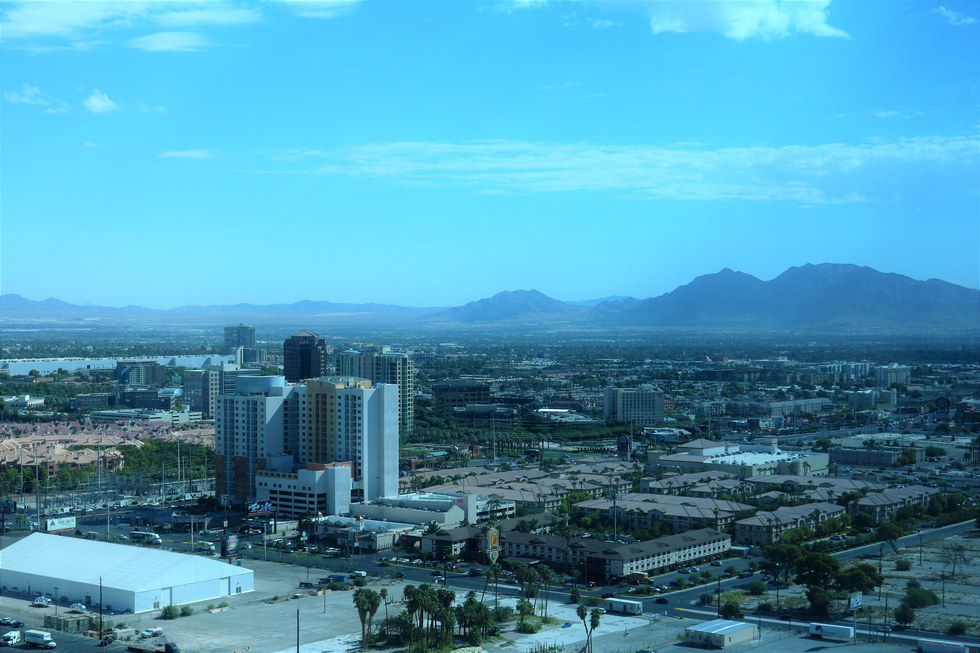 We ended up staying at three different hotels throughout our stay, but here's the view from the Hilton. The hotel was very elaborate which was the common trend throughout the Vegas strip.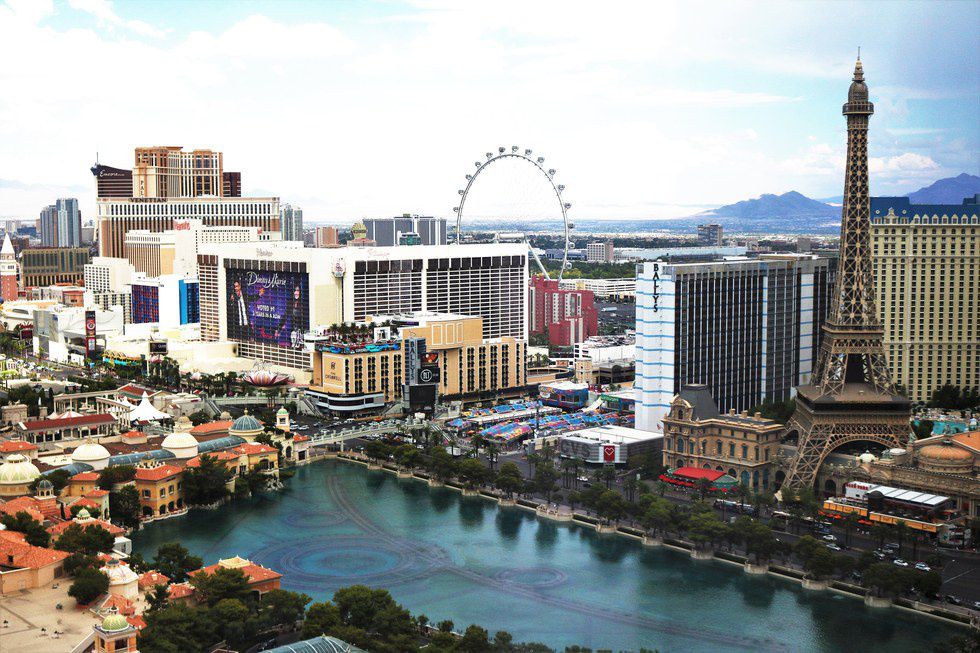 This was the view from the Cosmopolitan, right above the Bellagio fountains.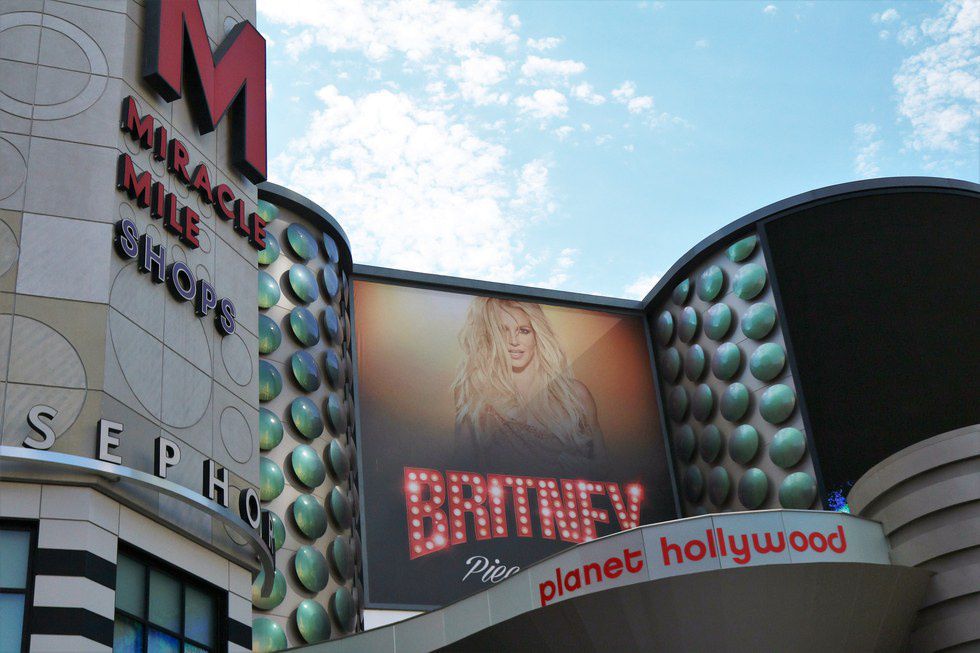 One of the nights we got tickets to the Britney Spears concert and oh my gosh, I somehow knew every word to every song she sang. I would have gotten some awesome photos but they held my camera in the lobby for the show, which I was bummed about.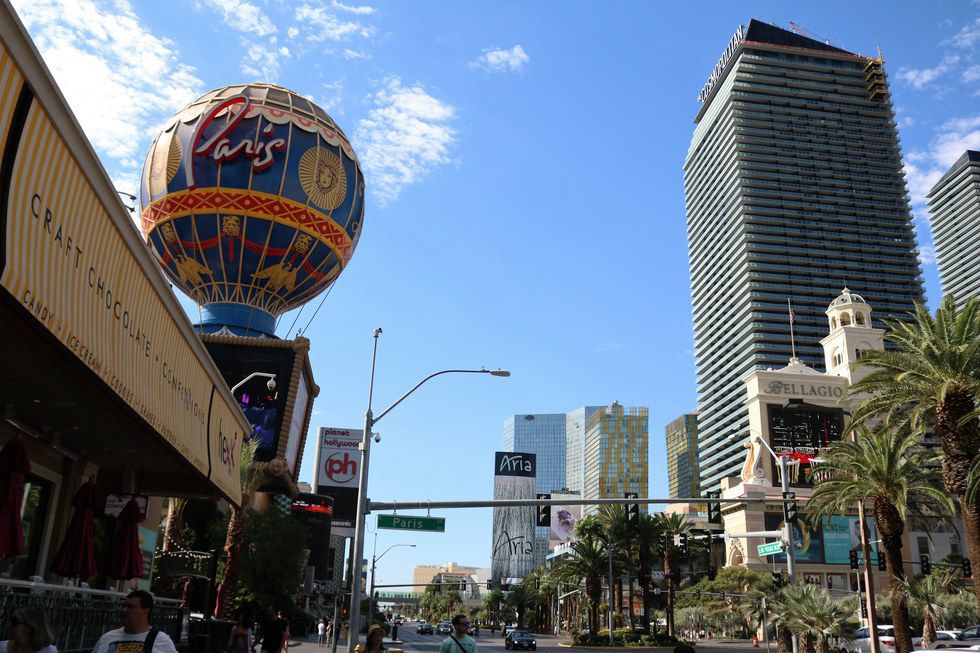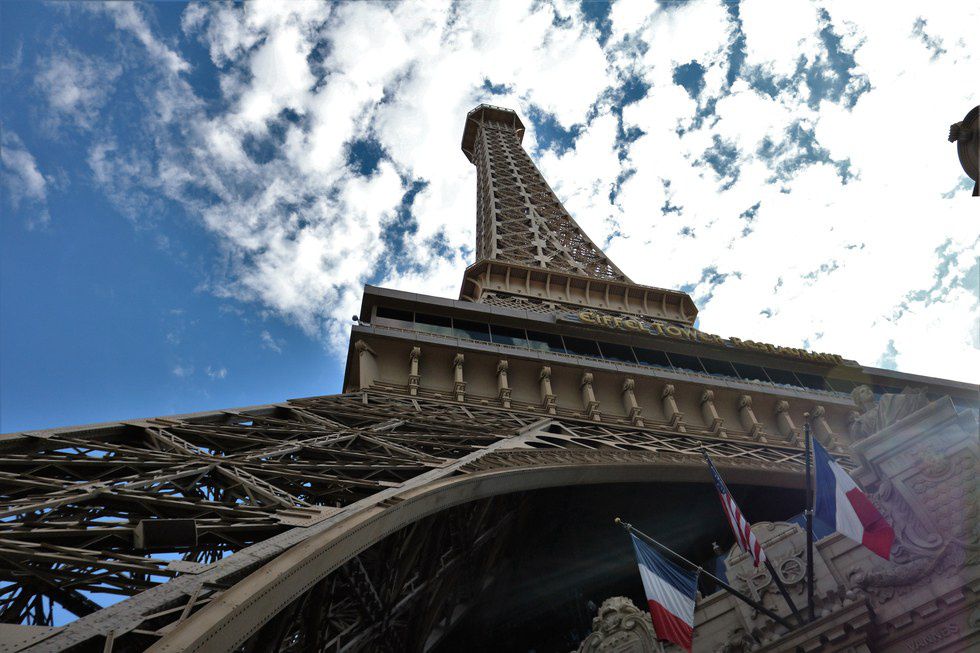 The Eiffel tower was one of my favorites.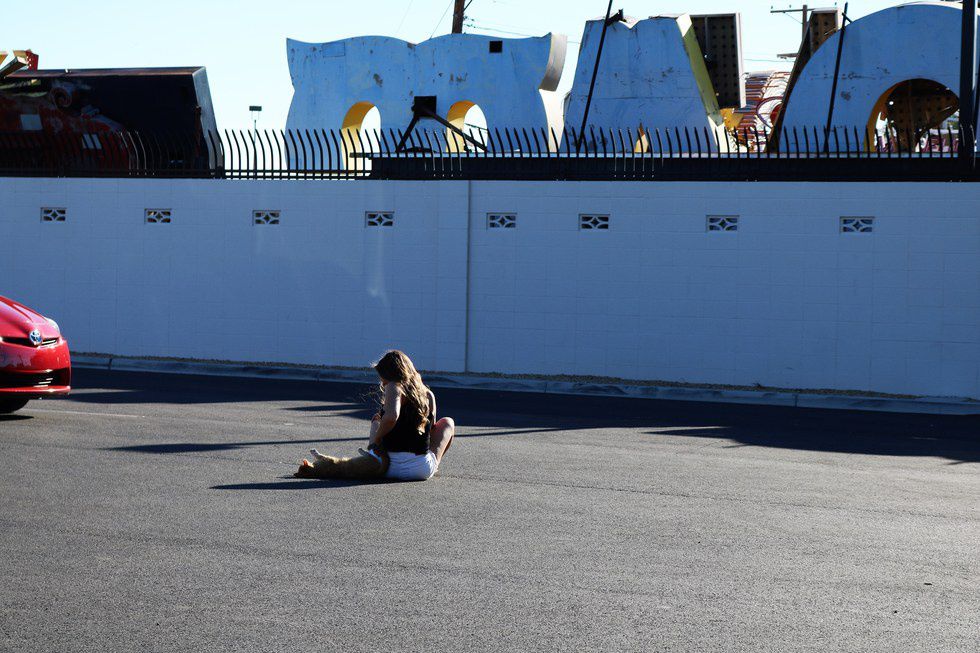 I found cats at the Neon boneyard and thought it was a great idea to sit on the street in white shorts lol.
So now, my favorite part of the trip... the Neon Boneyard!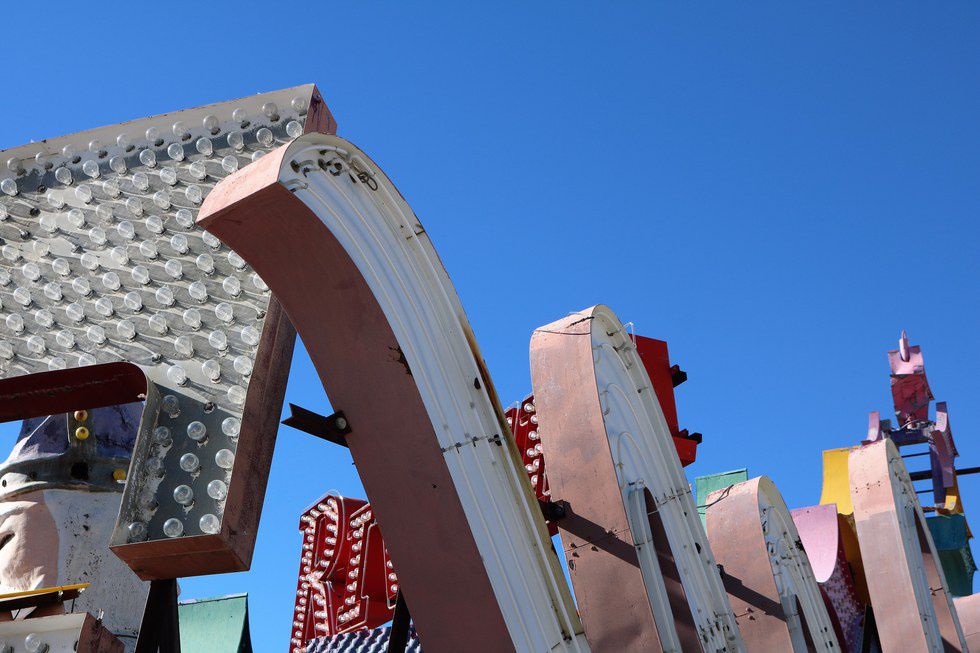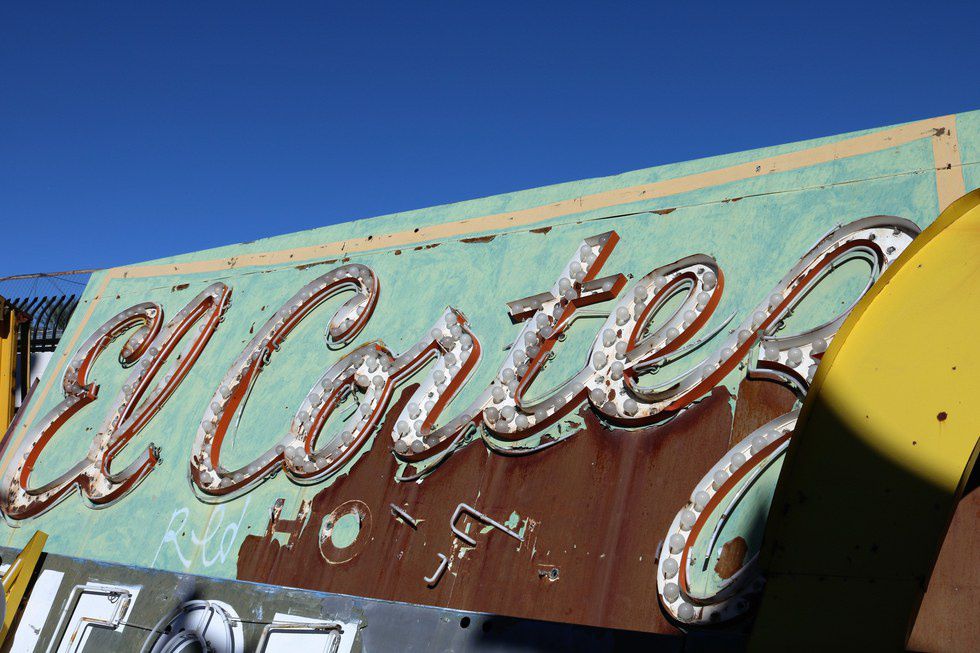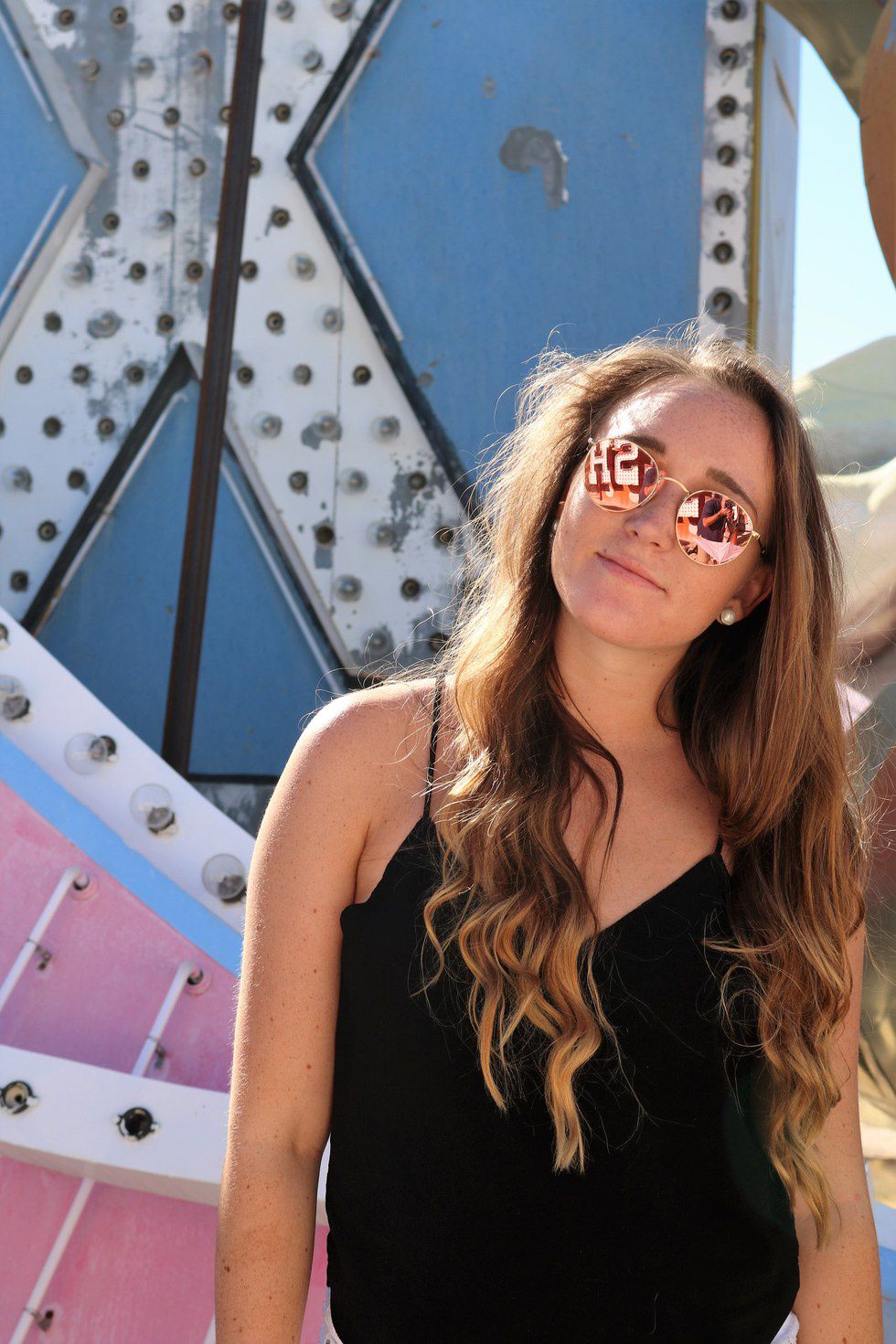 Here's a pic of me that my dad took. I honestly just like the reflection the camera picked up in my sunglasses.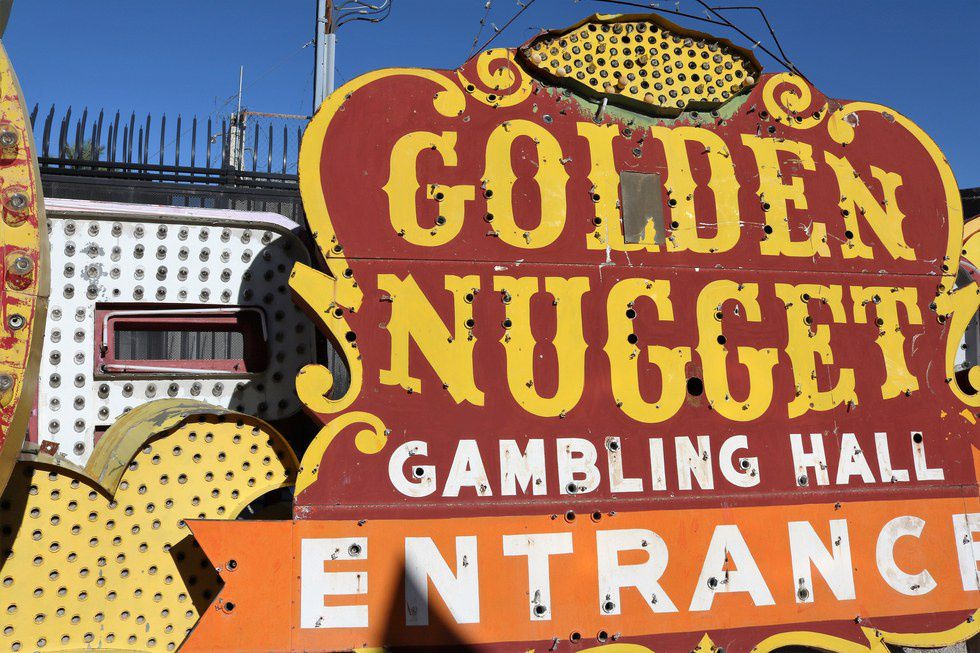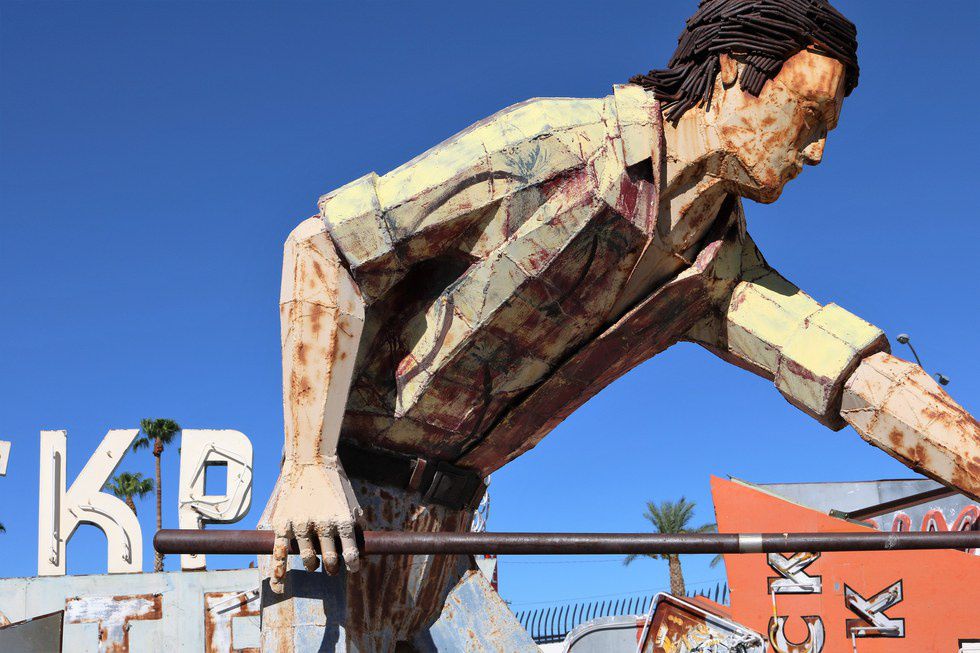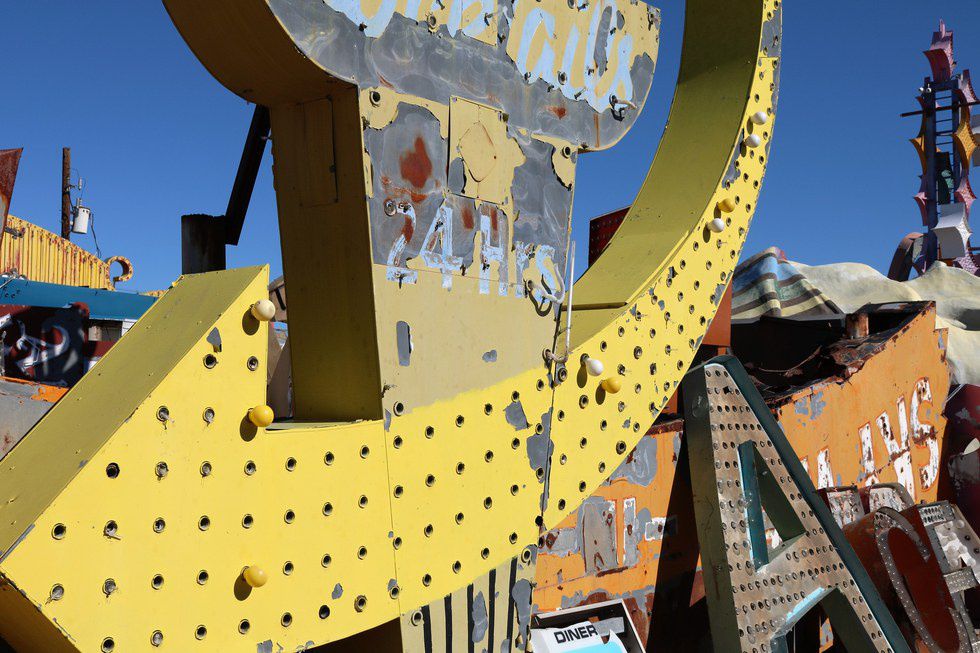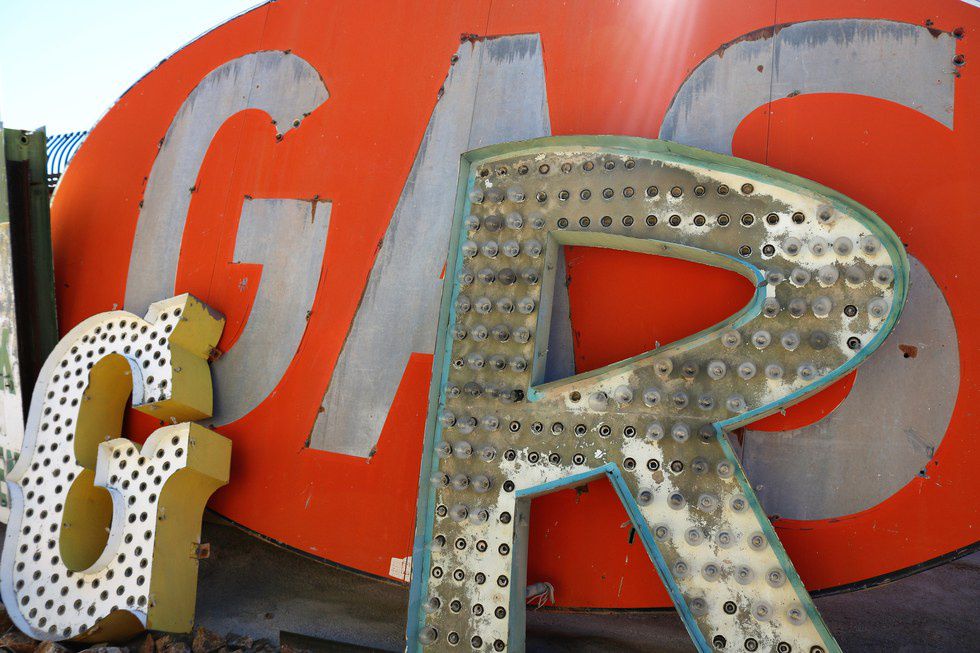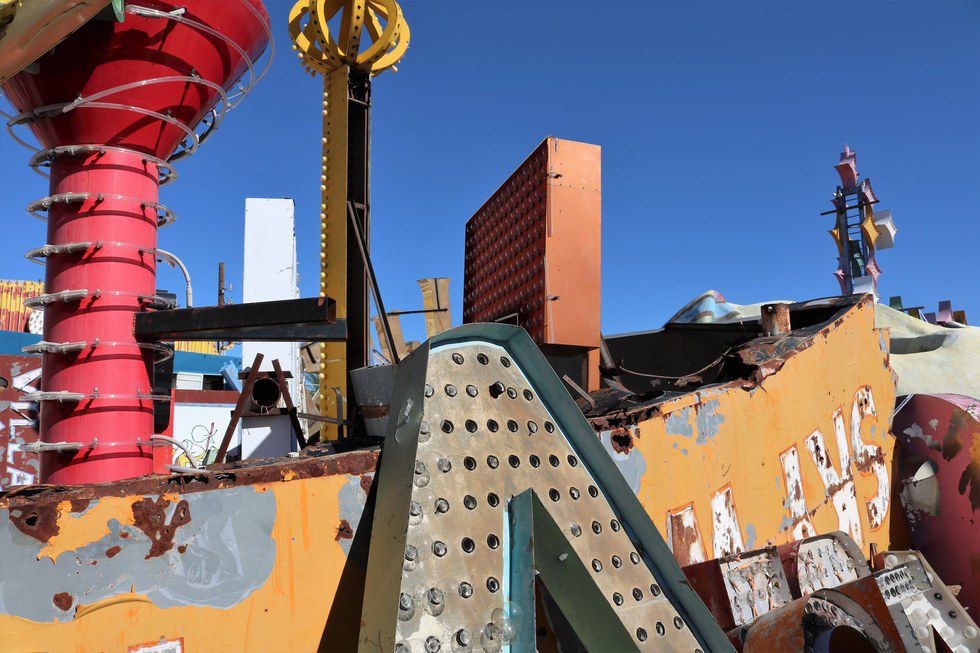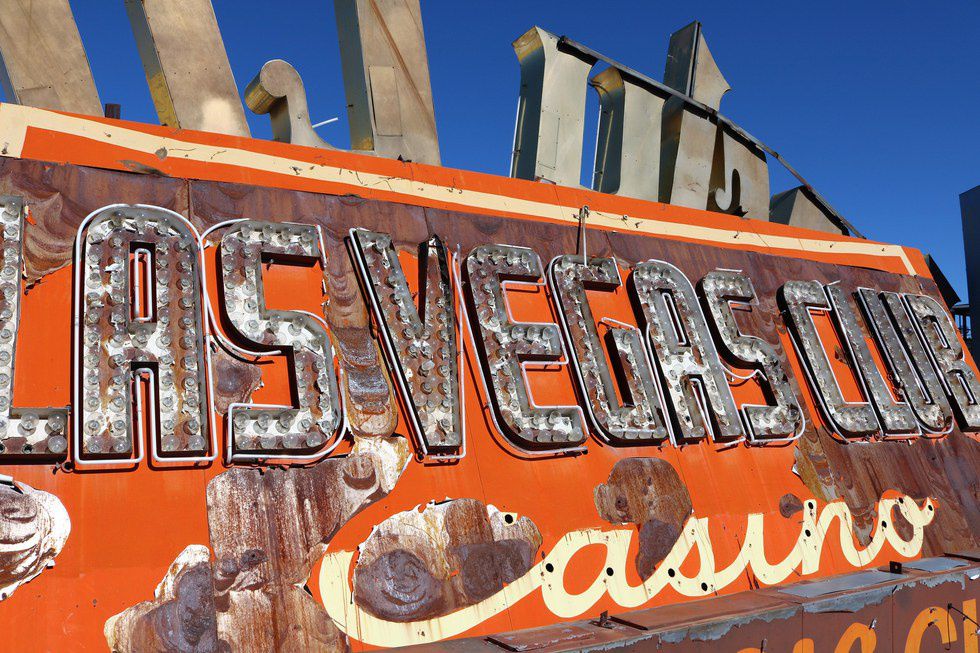 This was one of my favorite ones!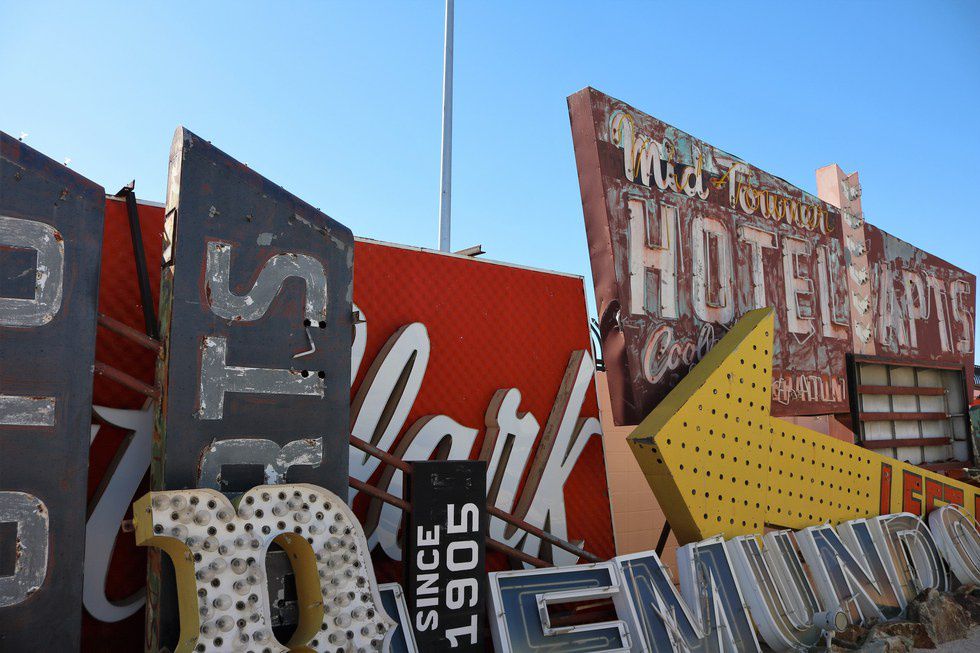 This one too.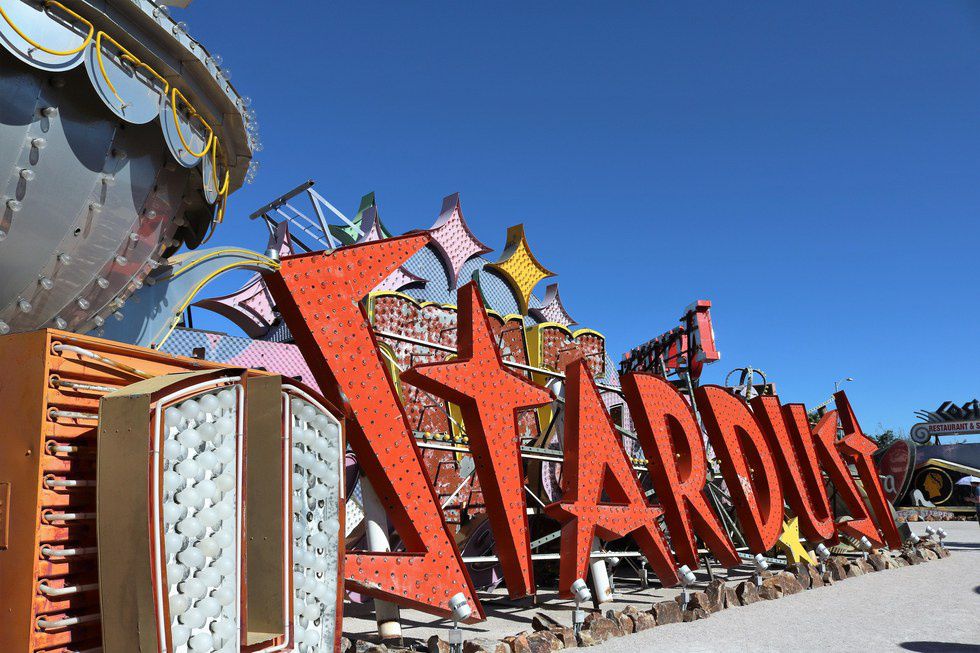 We took the morning tour, as opposed to the night tour which was suggested for better photos but next time i'm in Vegas I would like to do the night tour as well. Only a couple of the signs completely light up but they say the tour has a whole different feel at night. I was amazed by the restoration they were able to do on some of the big pieces, it's truly amazing. I wish I could have seen the strip when all of these signs were around because they sure do have a lot of character.
So all in all a must see! Just make sure to call in advance because tickets sell out almost every day!
As we were driving back to our hotel we saw these awesome graffiti walls I just had to take pictures at.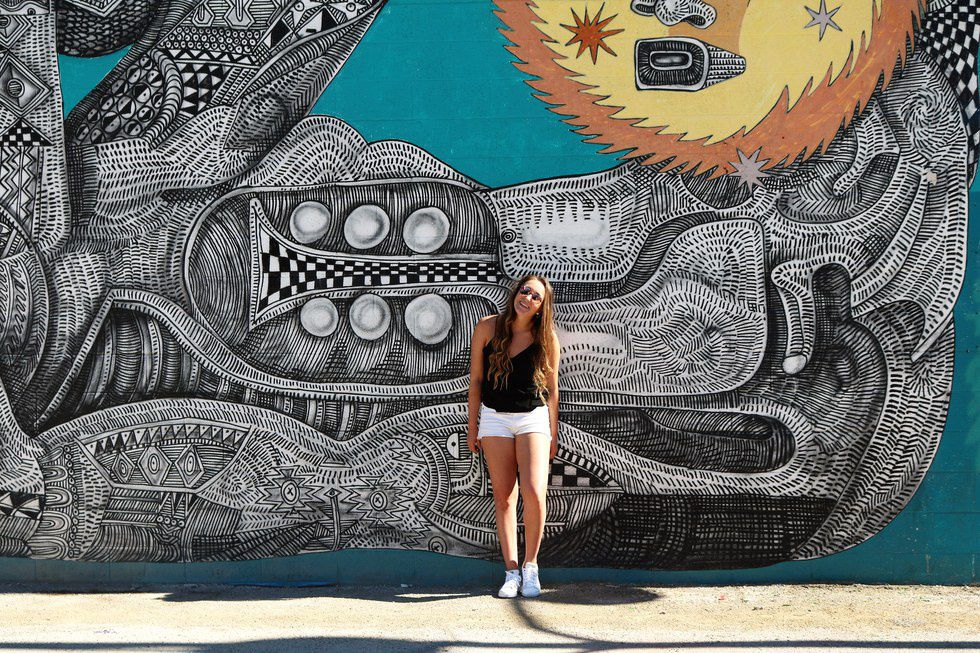 The style and quality of the art throughout these buildings were amazing. And I know I say amazing a lot but honestly, the size of space they were working with and just all of the detail was inspiring. I have such a strong love for art this piece truly amazed me.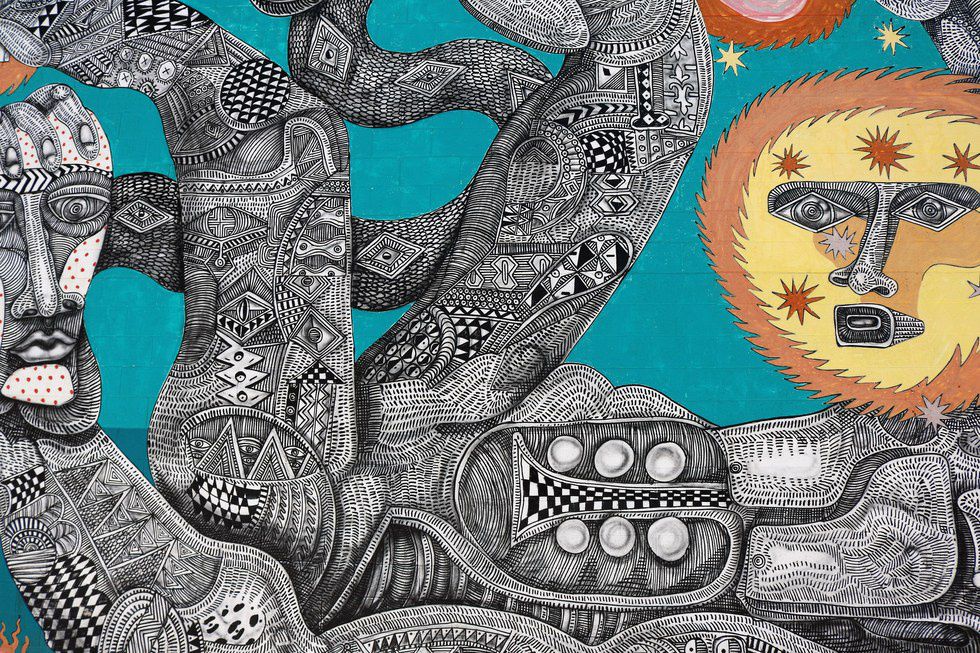 This was only about an eighth of the whole piece and I should of gotten the whole thing so you could get the total effect, but I loved the style they used!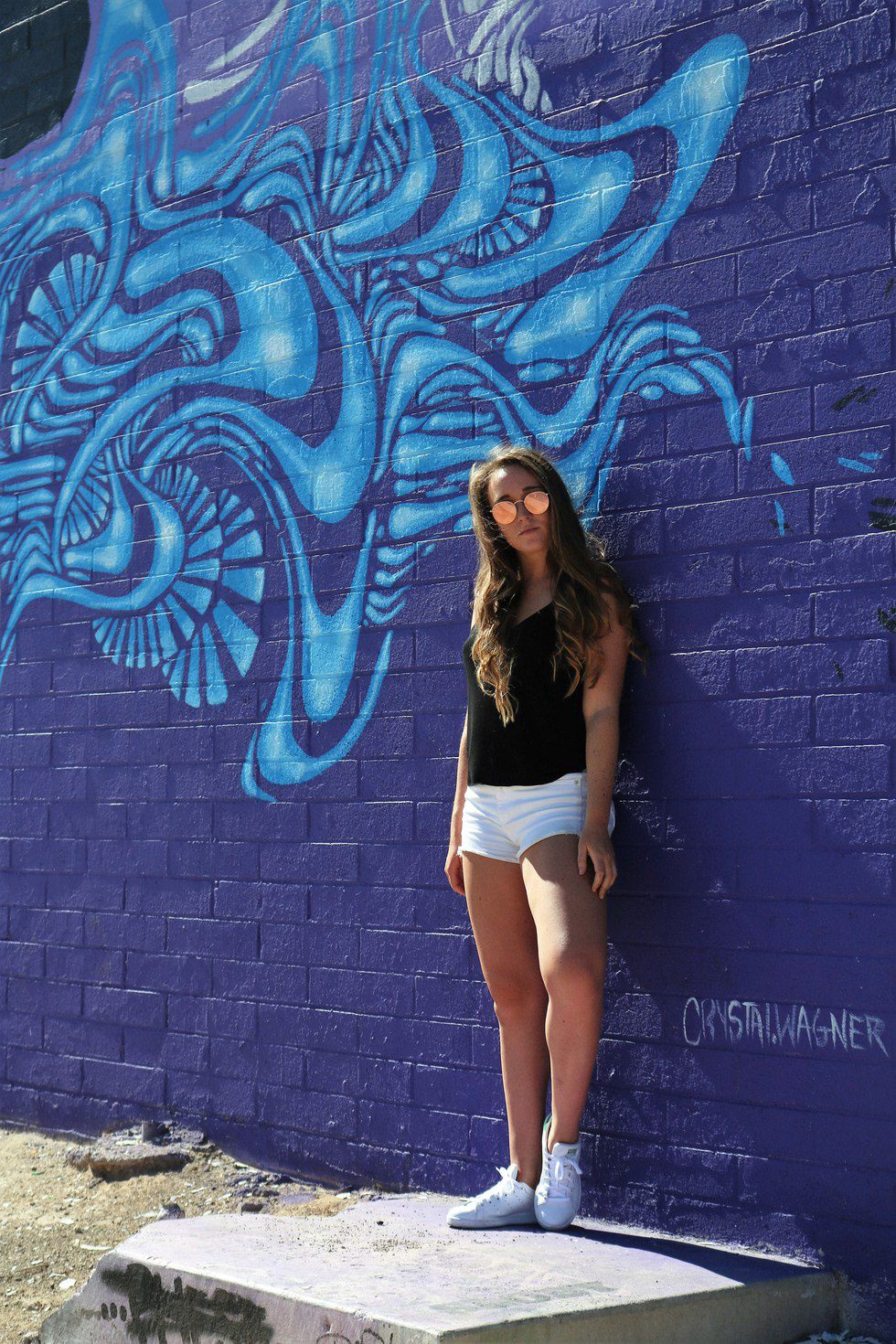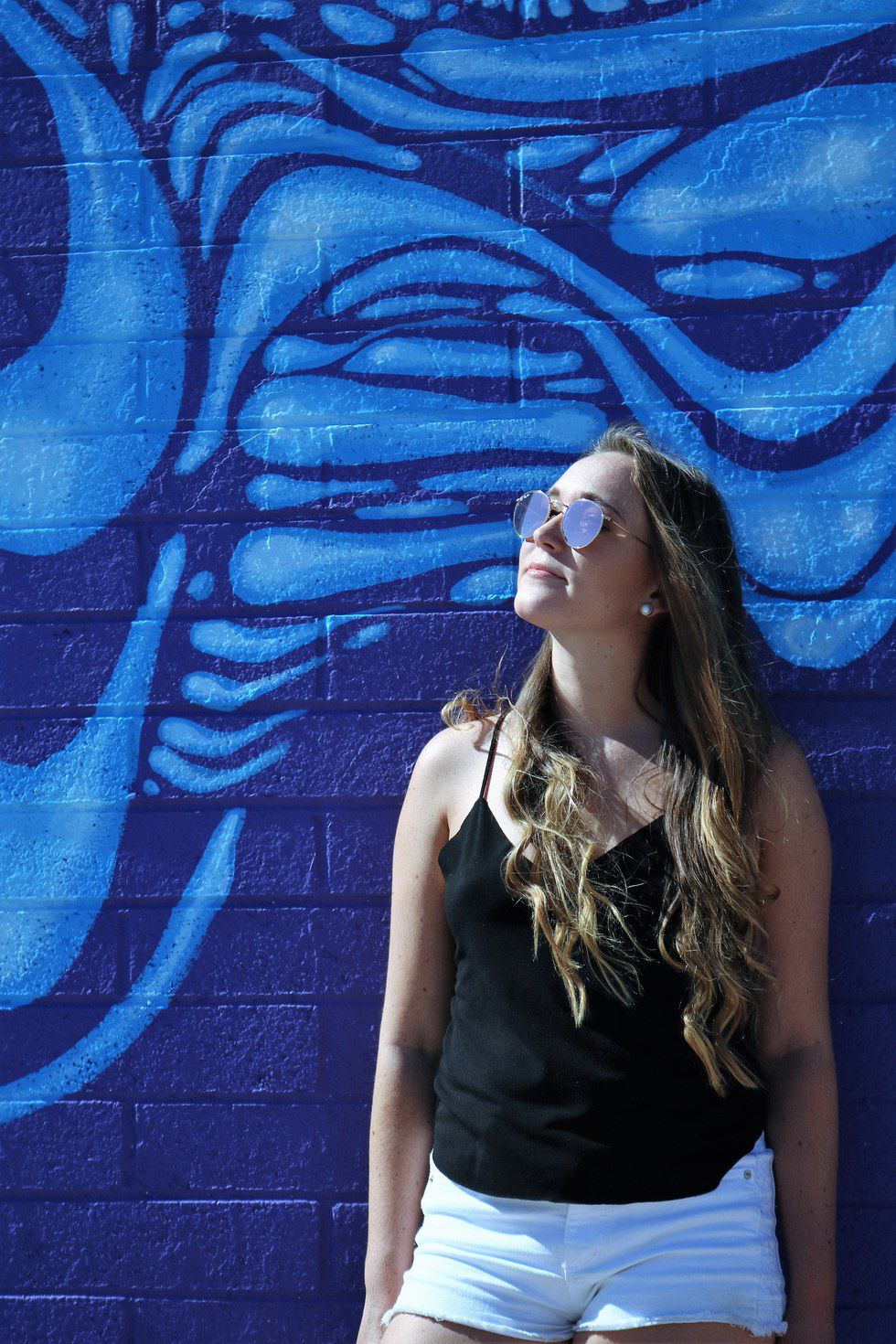 I took these amazing backdrops as a photo opt to stock up on Instagram pictures haha!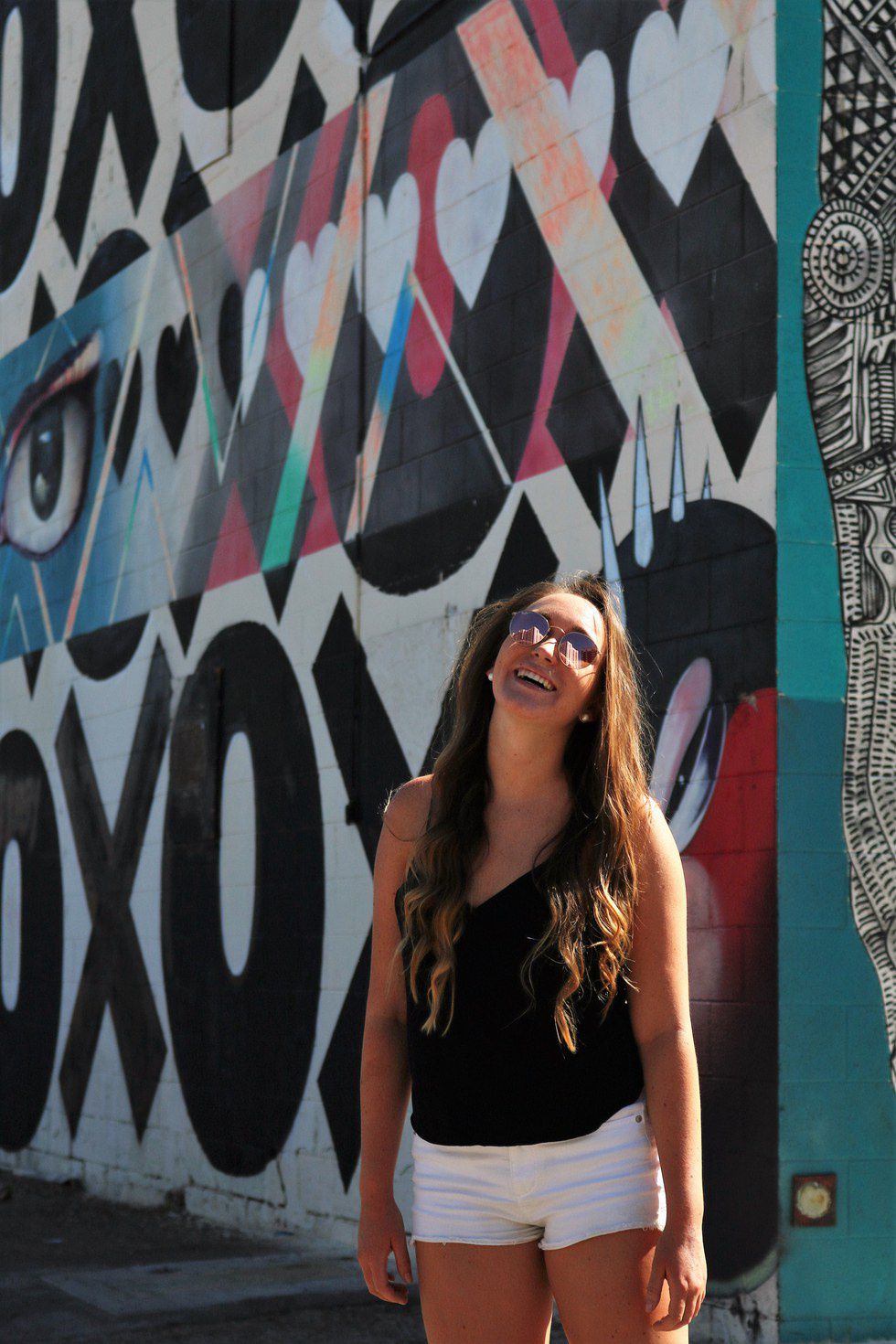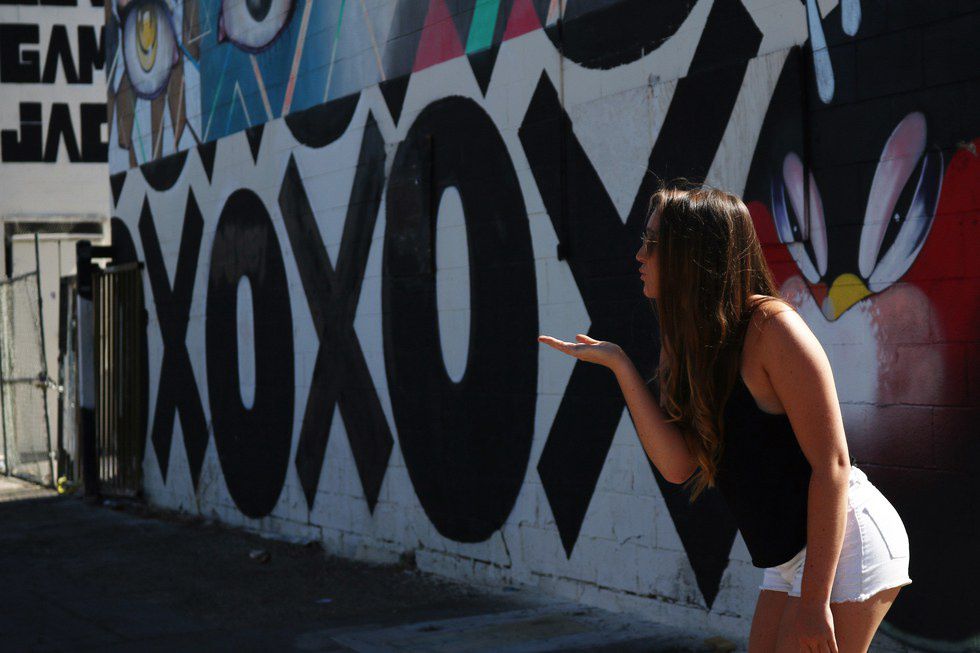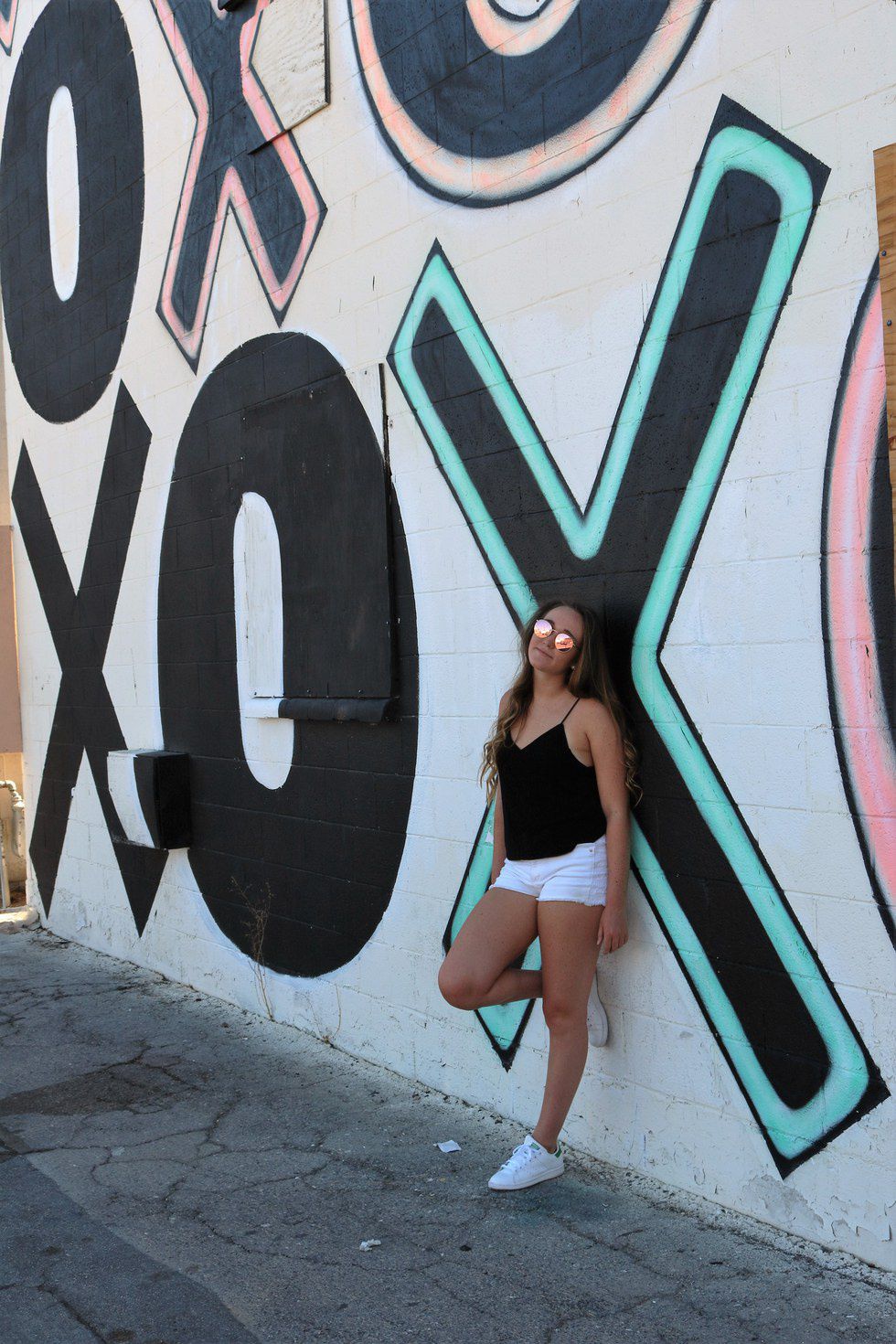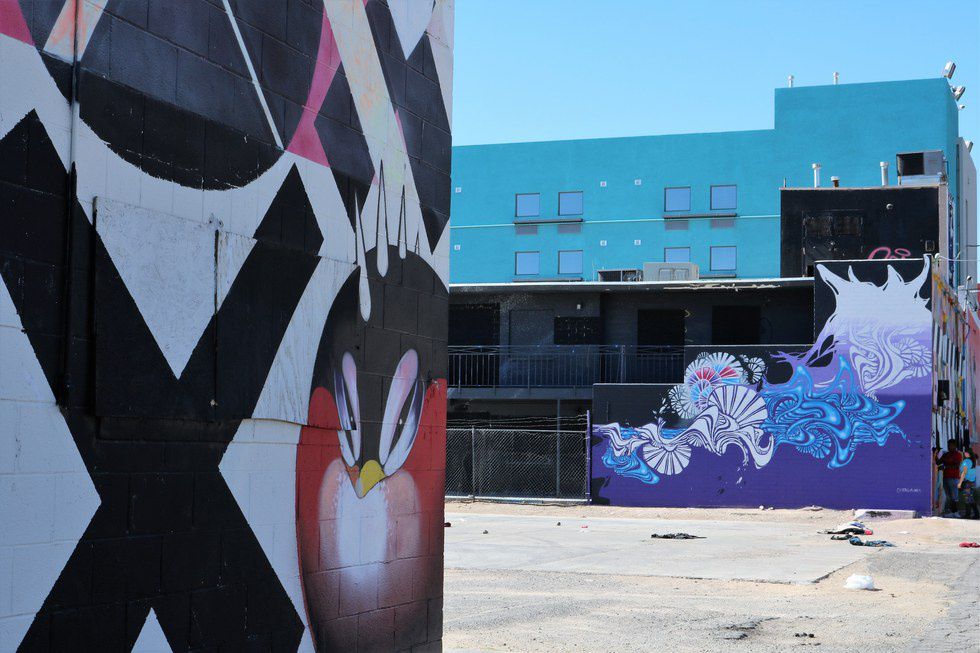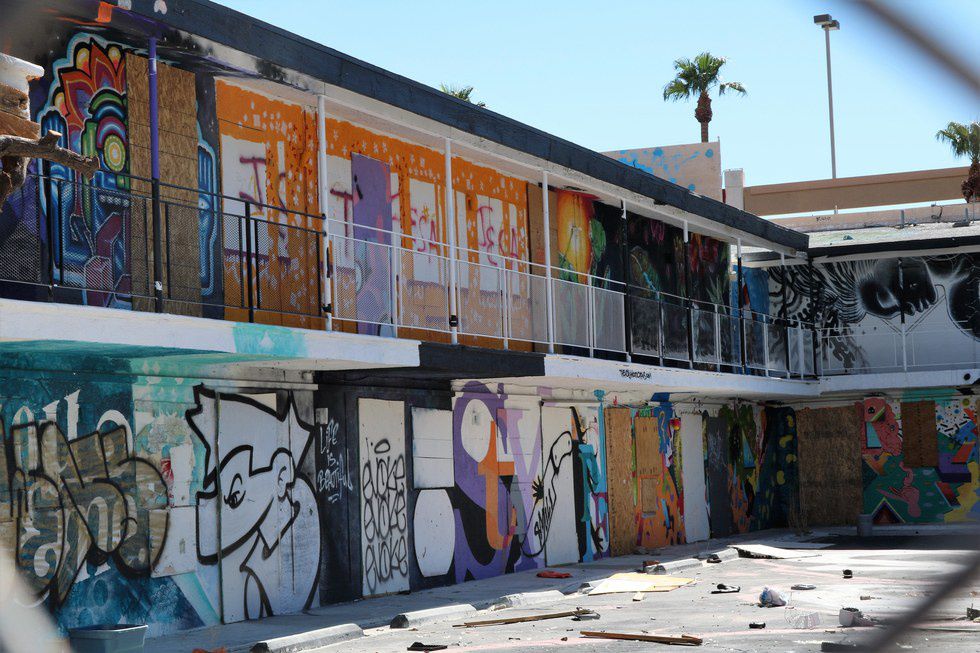 This old motel we found just around the corner was chained up and blocked by a metal fence, but apparently sometimes it's open. I swear I have seen this exact place in a movie it's so weird. But anyways by the time we got down to this ally we realized how far we had wondered from our car in this not so great part of town. We took a couple more photos then headed back.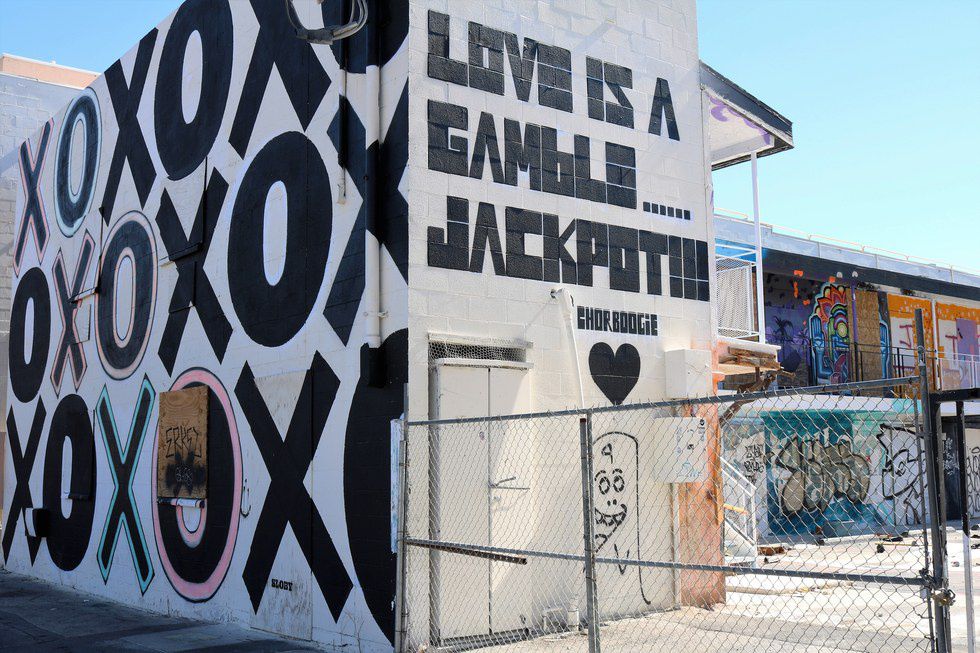 So. Cool.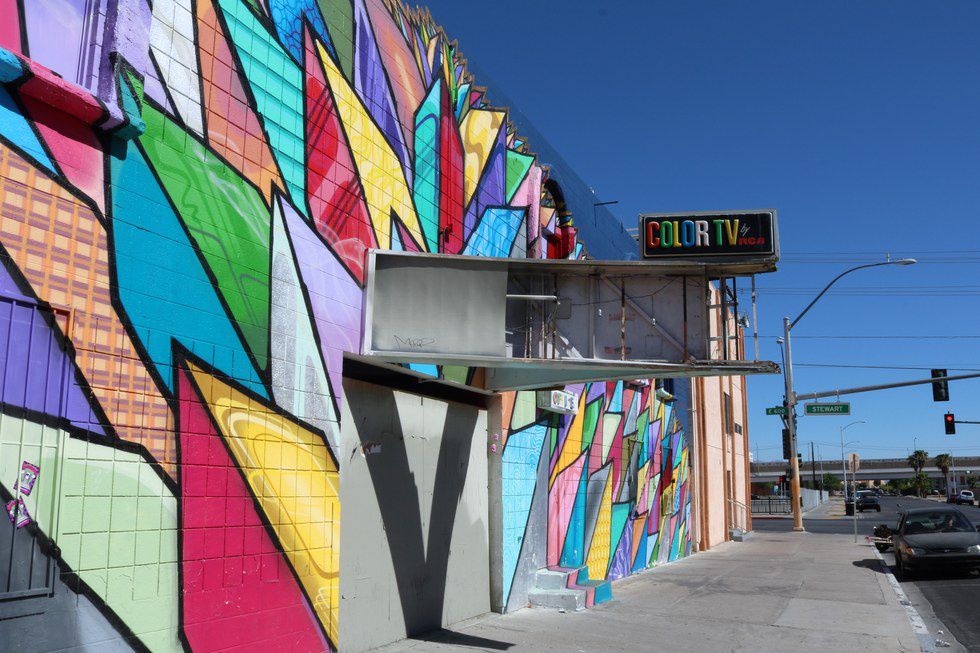 Now, if the sun wasn't so harsh this would of been my dream spot to take cool pictures.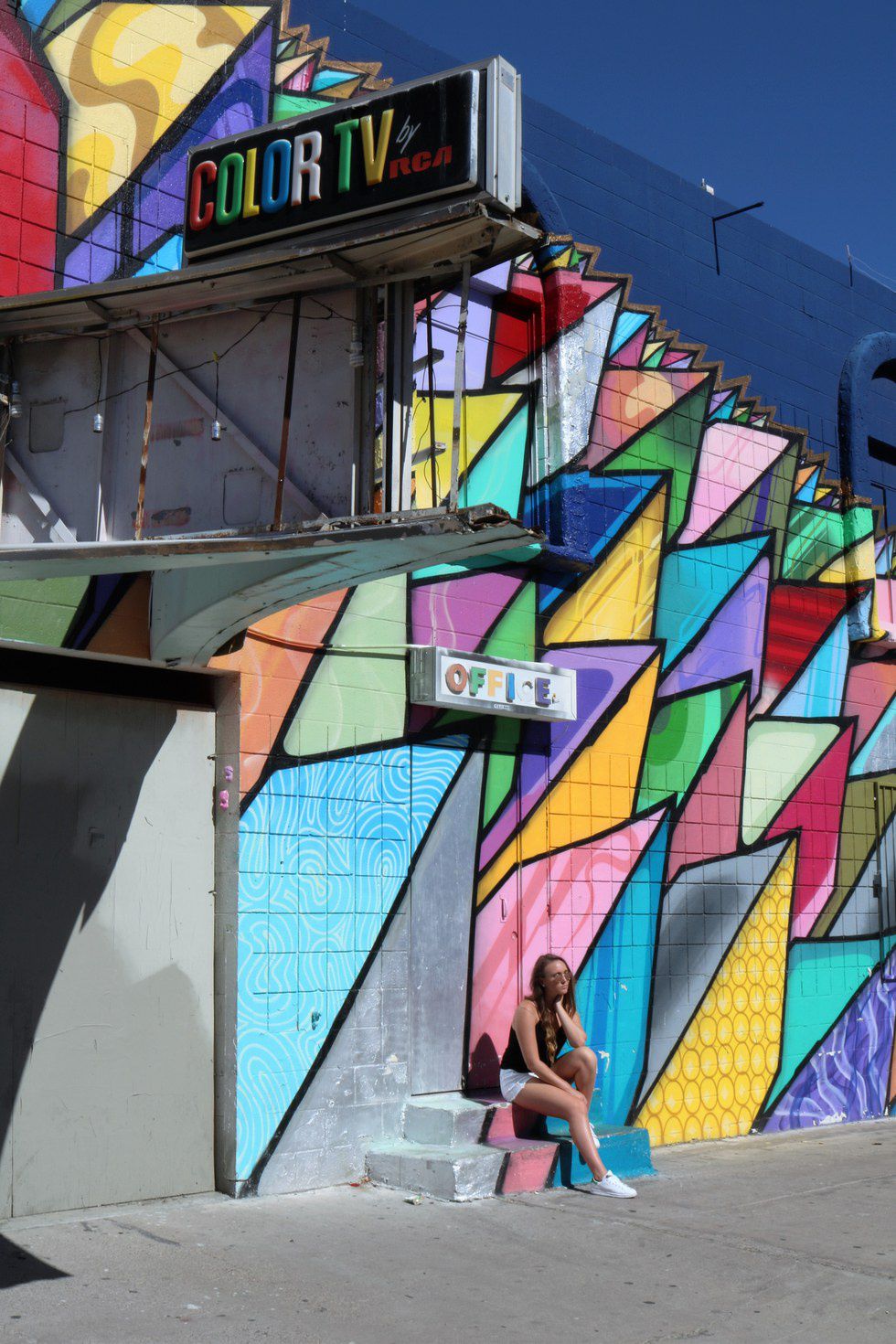 I also would have taken more if there wouldn't have been a creepy guy sitting in his run down car a couple feet away. After that encounter we jumped in our car and headed back into town.
Creepy people or not the pictures were so worth it.
Well that pretty much sums up our trip, I went with my dad for business so whenever he was at work I would just wonder around or go lay by the pools. (Trust me i'm not complaining!) I love to just tag along to see new things and visit places I otherwise wouldn't! These next couple of weeks I will be squeezing some more trips in before school starts (I cant wait!). Anyways, thanks for reading!