If I had to sum up my bucket list for someone, it would be pretty easy. It consists of almost entirely travel destinations. Some close and some far. In all reality, I would love to see the entire world (with a few exceptions) if it was possible. I love to travel any where with a beach, the ocean is magnificent and humbling. Nothing helps the soul like a trip to the beach. And nothing can beat a vacation to a historic town. I love to learn new things and quite honestly, history fascinates me. Beautiful old homes, recreated towns, cobblestone streets, monuments, museums, it's like stepping back into time and nothing compares.
So, if you haven't seen these stunning destinations yet and they aren't on your bucket list, you're definitely going to want to add them!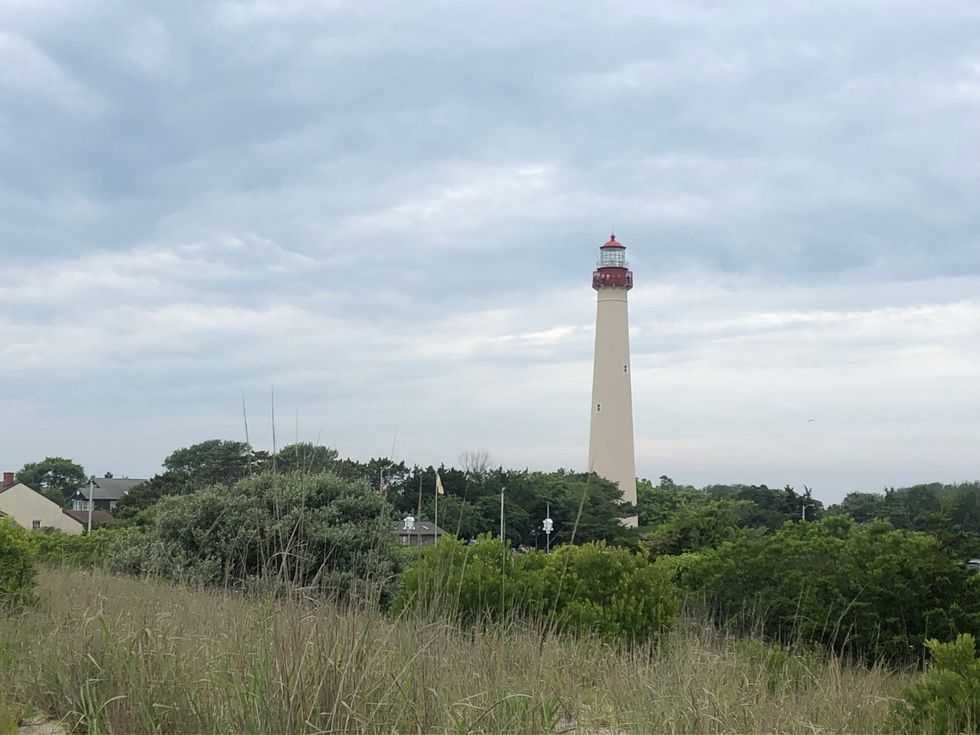 Cape May is perfect! I've been blessed to get to travel here with my girlfriends family for two years now and it's definitely my favorite beach. A beautiful beach and a quaint historic town. Unique shops and tons of ice cream with a couple restaurants in between in Washington square, which is probably my favorite. You can rent golf carts and drive around. Take a historic trolley tour. Mini Golf. Take the ferry to Delaware. Visit the lighthouse and war bunker. And enjoy a wide variety of outdoor restaurants and diners.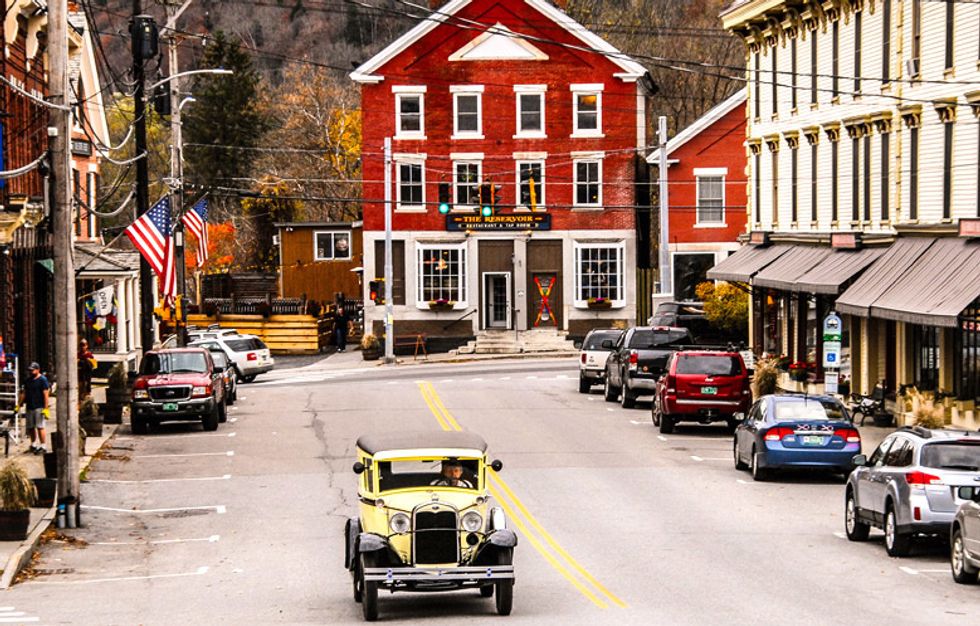 990-1-downtown-waterbury.jpg
If you're looking for a laid back town with lots to do, Waterbury should be your next vacation destination. Waterbury is a beautiful, New England town nestled amongst the mountains. You can visit the Ben & Jerry's factory and take a tour (with a free sample). You can also try flavors not offered anywhere else. While in Waterbury, you can also see Green Mountain coffee, Cabot farmer's store and Cold Hollow Cider Mill and grab some fresh cider. Vermont is also a great destination for those who love to ski.

If you couldn't tell by the photo, Mystic is stunning. It's a town out of a children's story book. A historic seaport founded in 1665, the seaport village has been recreated by historians. You can tour buildings, ships, a planetarium, a vikings museum and even do old time crafts. While in Mystic, you can also take an evening cruise on a schooner as pictured above. Visit the aquarium and pet a Beluga's melon. Taste test lots of bakeries and seafood. The famous Mystic Pizza. And lots of cute shops. Mystic is a special place, and it's great for families.
kokadjo-population-not-many
If you're looking for a town with a population of "not many" for a quiet and laid back get away, Kokadjo is the place to go. The Trading Post is the town store and is rather adorable. The Trading post also contains a restaurant with home cooked food and all of the sweatshirts and bumper sticker you could need. One family owns the trading post and the cabins and they couldn't have been nicer during our stay. I 100% recommend renting a cabins on the lake, they're up to date and with porches facing the lake, you couldn't ask for a prettier view. Not to mention you can rent a boat to tour the lake, rent four wheelers (please pay attention to the signs) and drive around to look for moose.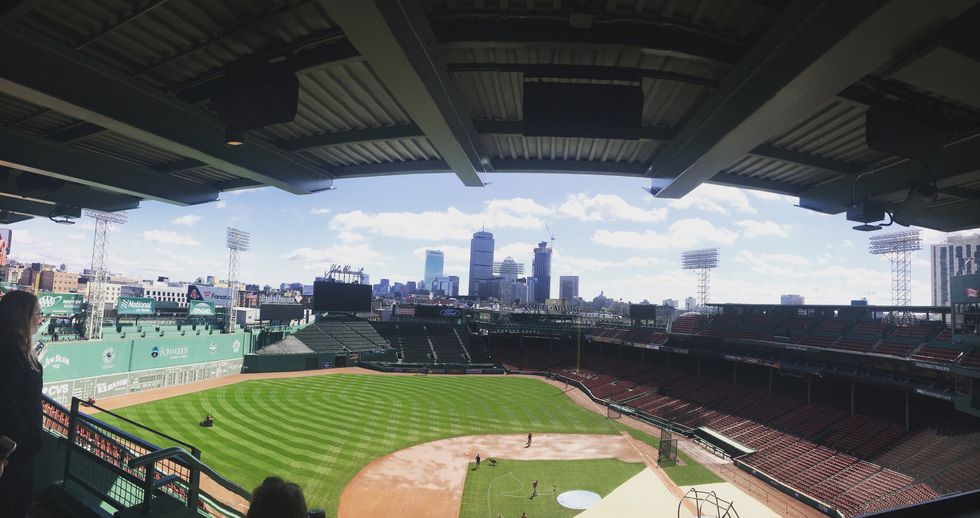 If I had to pick my favorite city out of everywhere I've been, it would be Boston. If you visit Boston, you have to visit Quincy Market, they have every type of food you can imagine.Lobster rolls? Got it. Vegetable Samosas? Got it. Tacos? Got it. Pizza? Got it. Faneuil Hall is another must see, it has tons of unique shops and good tourist grabs. And it's super easy to get to because it's right outside Quincy Market. Baseball fans can tour Fenway Park and don't forget to look for the greenskeeper's adorable dog. Take a dinner cruise in the evening in the harbor. And stroll around the beautifully historic city with tours like the Freedom walk.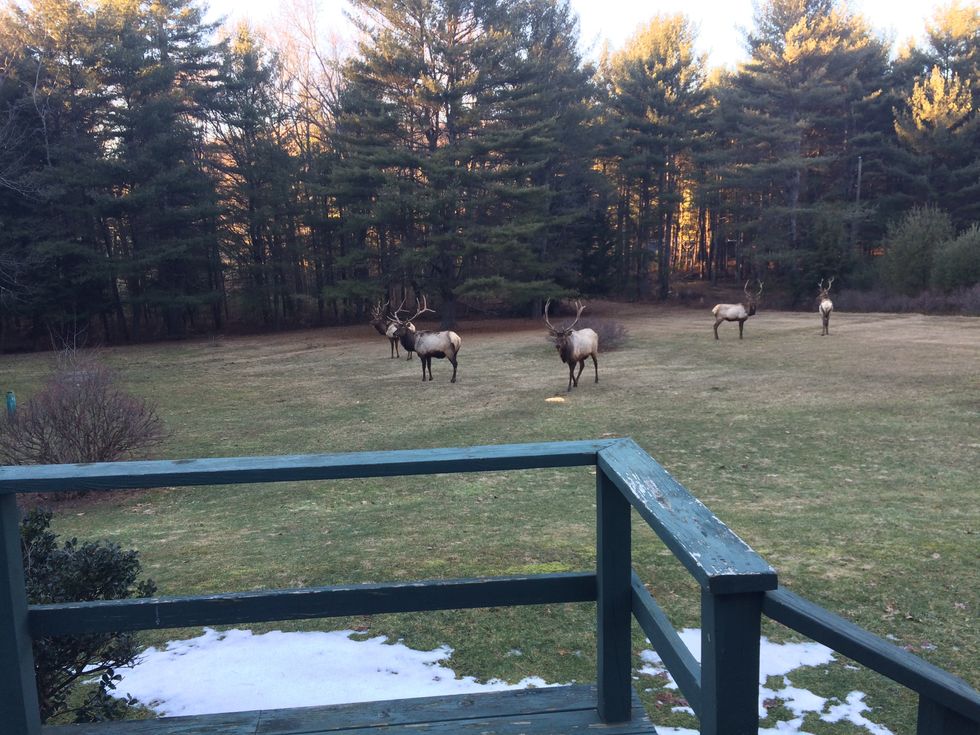 Something about this place is so welcoming. It's cozy. It feels like home. The elk are majestic. Driving through the woods and overlooking the hills will bring you peace. You're almost guaranteed to see elk sometime during your visit to Benezette because THEY ARE EVERYWHERE. They don't mind all the people, they'll stand for pictures and casually stroll in front of your car. But, for the love of all things holy, do not get out of your car and try to approach one to touch it or get a "close up picture"! They are wild animals not pets! The Benezette Hotel makes delicious food and the visitors center is beautiful. Benezette makes the perfect destination for a weekend getaway. My family has been taking trips to Benezette for years and we always have a great time, some of my best memories were made here.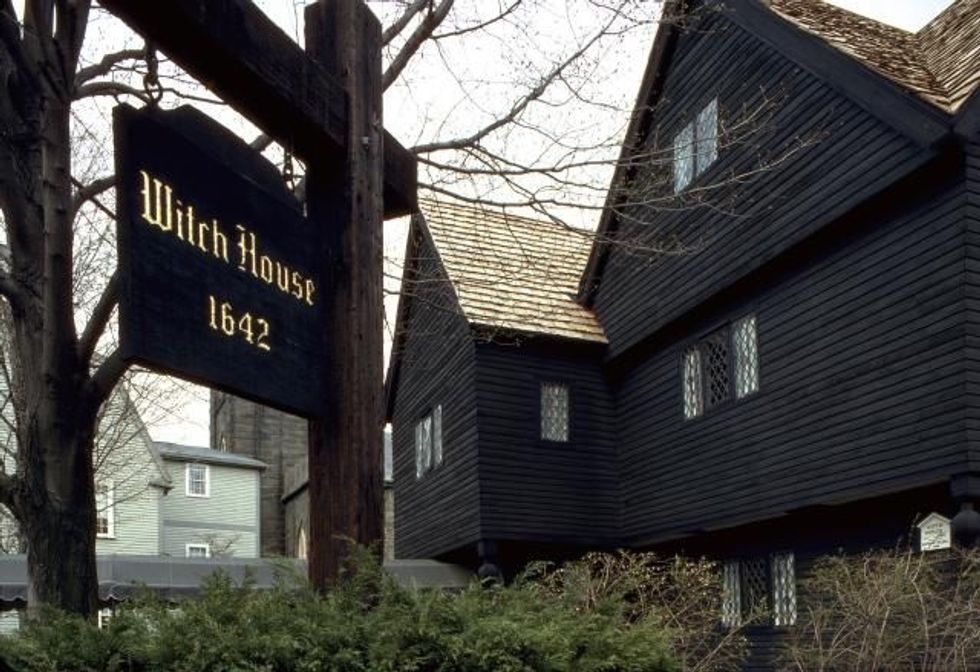 visit-americas-spookiest-city-salem-1598794
If you love visiting historic and beautiful cities like I do, you will fall in love with Salem. The environment is powerful. The city has been preserved beautifully with cobble stone streets still intact and original homes still line the streets. Many attractions in Salem do revolve around the witch trials so I recommend embracing it. You should definitely visit the monument (made for the accused and executed men and women of Salem), the jail and the reenactment. I would also recommend doing a guided city tour. I know I learned more there than I ever have from books. It gives you a much deeper understanding of what those women really went through. And of course there are lots of fun shops and picture opportunities.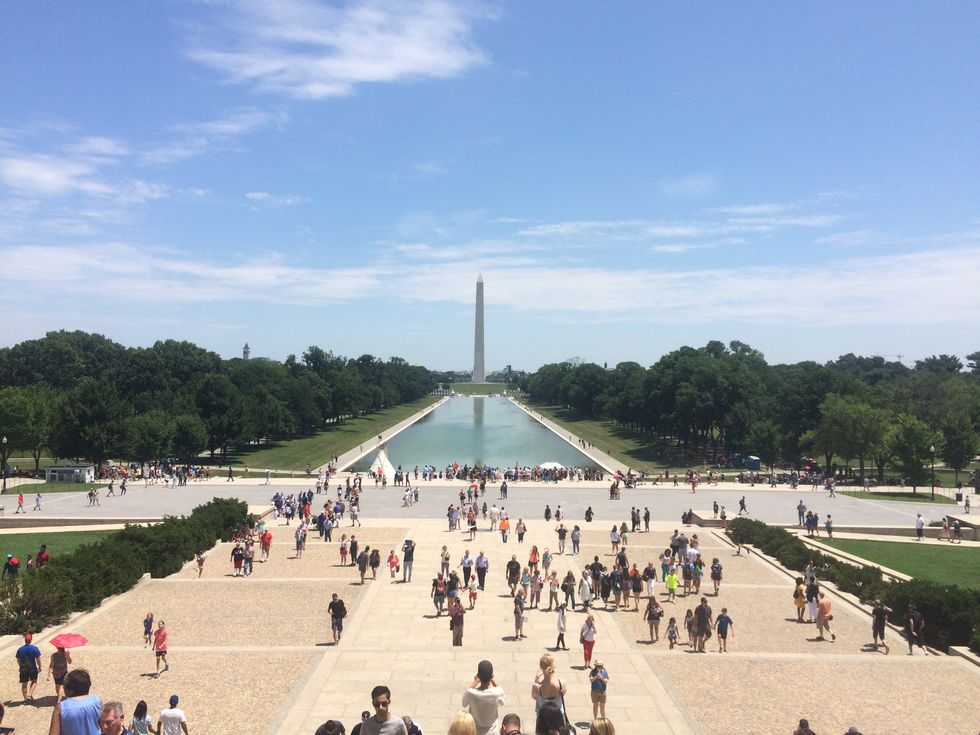 There's no way I could leave D.C. off my list. There's so much to love about D.C. There are 17 different Smithsonian museums that are all free. The national zoo which is also free. Dozens of monuments, and if you've never seen the Roosevelt memorial I highly recommend searching for it. Tucked away next to the river, the memorial is rather extensive and pays a beautiful tribute to Mr. Roosevelt. Not to mention it's fun to walk around the city and catch a ride on the metro. D.C. also boasts numerous beautiful photo opportunities and if you stop by in the spring, you may just get to see the cherry blossoms bloom.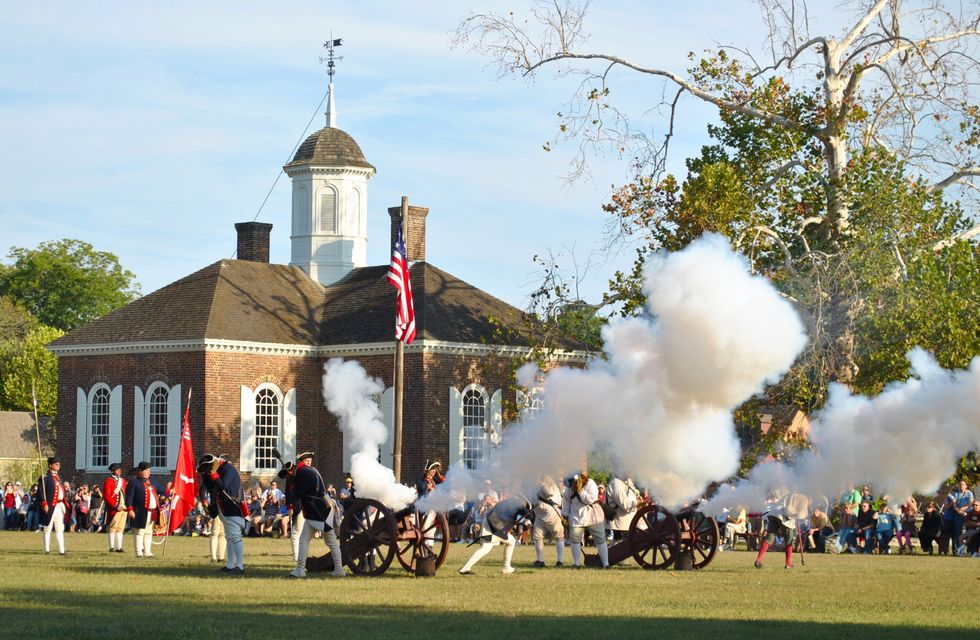 colonial-williamsburg-virginia-usa
If you love reenactment towns, Williamsburg, Virginia is the vacation destination for you. They have live reenactments with actors and actresses. Fully functioning stores where you can purchase "colonial goods", live animals, greenhouses, gorgeous gardens and recreated homes such as the governor's mansion. When you purchase tickets for Williamsburg you can select different packages that include hotel stays and even dinners. The town is always very active and there's so much to see, you can easily spend an entire weekend here.

I do believe that Gettysburg was one of the first historic towns I traveled to with my family. It has a special place in my heart. Gettysburg is breathtaking and holds so many stories. Historic walking tours, the Jenny Wade house, tours of the battlegrounds, the orphanage, recreated homes, spooky ghost tours and incredible recreations and reenactments. There's nothing quite like Gettysburg for so many reasons. So if you or someone you know is interested in historic towns, wars or even just beautiful walking trails, you should make a trip to Gettysburg. You won't regret it.