For as long as I can remember, I've loved Natalie Portman. Unlike most people my age, I never knew her from Star Wars, which I am thankful for honestly. I knew her from Where the Heart Is, a movie in which she plays a pregnant teenager abandoned by her boyfriend at a Wal-Mart in which she then lives and gives birth. This is one of the earliest films I remember seeing as a kid, I've loved it for as long as I can remember, and I fully intend to name my first daughter Nova after Portman's character in the film, Novalee. (I have to drop the "Lee" part, otherwise it's just too southern.)
I've always had this thing where I could never watch only one Portman movie at a time, but I also never had access to all of her films because streaming didn't exist. So basically, I just re-watched Where the Heart Is over, and over, and over again. Then I moved on to The Other Boleyn Girl and watched that over, and over, and over again. And then, because I still didn't have all of her movies or any streaming accounts, I simply watched interview clips on YouTube... over, and over, and over again.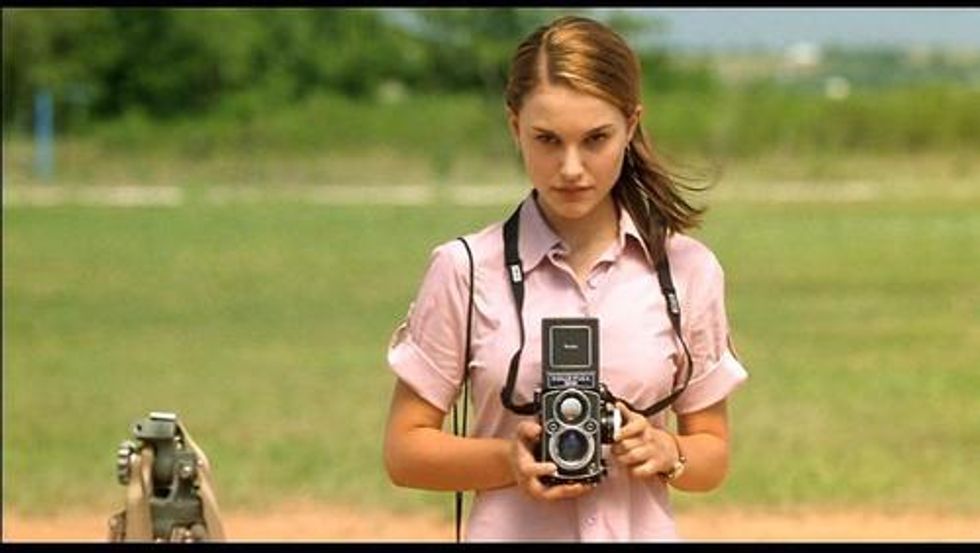 However, I gradually acquired some of her movies on DVD and have access to a lot of them digitally. I recently sat down at watched Star Wars Episode I, which I don't think I ever have to watch again, and decided to continue on and watch every single Natalie Portman movie I could get my hands on. I had already seen a fair share of her films, but not nearly enough.
I started last Sunday evening with Leon: The Professional, which I had been meaning to watch for some time, and continued on with at least one film every day for the week (as I'm writing this article, I'm still not finished with the marathon). So far, I have watched (in order, *seen prior to the marathon):
The Phantom Menace, Leon: The Professional, Brothers*, Beautiful Girls, Where the Heart Is*, Black Swan*, V for Vendetta, The Other Woman, Jackie*, No Strings Attached, Jane Got a Gun, and Garden State.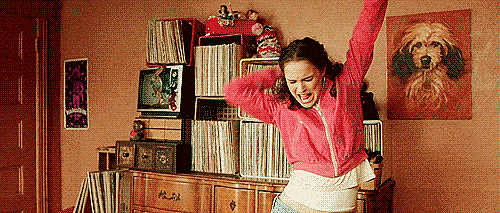 Films still up to watch include:
Hesher, The Other Boleyn Girl*, Song to Song, Goya's Ghosts, Knight of Cups, Closer, A Tale of Love and Darkness (which is in Hebrew and I'm very excited), Free Zone, Star Wars II and III, and Anywhere But Here.

Needless to say, trying to watch the body of someone as successful as Natalie Portman is a bit of an undertaking, and I'm not even aiming to watch every single movie she's in; this is just the selection I'd like to have for the marathon.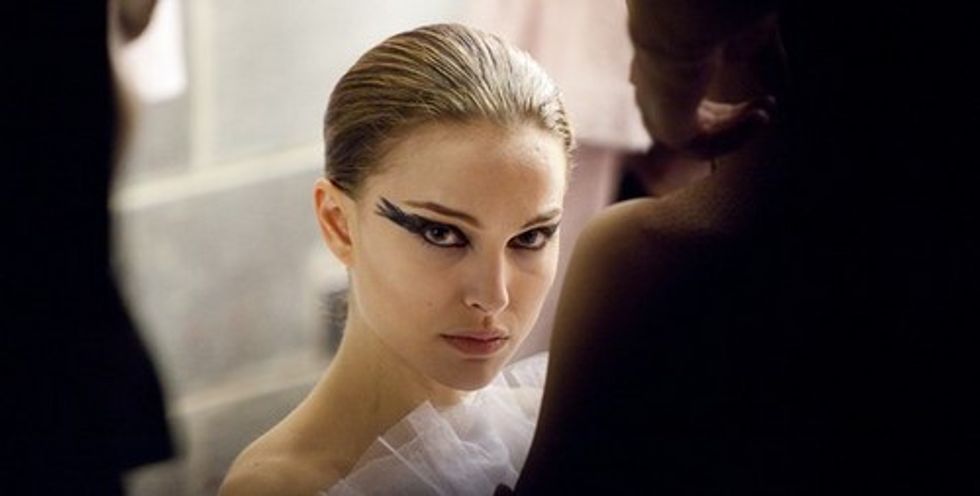 Basically, the goal is to not only watch the bulk of her body of work, but also examine a career. Natalie Portman has always been a very captivating on-screen presence to me. I think her first Oscar win, for Black Swan, was long overdue and that she should have at least been nominated for Leon, for which she should have also received the win. I think Portman's career shows versatility, remarkable talent, and a unique ability to have very few movies that suck. I mean, there are a few, don't get me wrong. *cough, cough* *Phantom Menace* *cough* The Other Woman really left me disappointed and Jane Got a Gun had the potential to be a very good movie and just slightly missed the mark, but Portman's career is overwhelmingly positive. At least in the eyes of someone who has no experience as a film critic.
In the dark abyss of YouTube comments, a lot of people seem to strongly disagree with me. Most negative comments call her "bland" or "boring," and some feel very strongly about her voice and how much they hate it (I love her voice, though...?). There was a whole thread on one video about "vocal fry" and the fact that it made her sound like, and I quote, a "bimbo."
Maybe (probably) that's a reflection on the YouTube commenters and not on Portman's actual talent, but I still seem to find that a lot of people fall in a weird neutral zone where they don't hate her, but they also don't love her. And its possible that I just don't have the ability to sit in a grey area when it comes to actors and films, but its still very interesting to me, the number of people that simply have no feelings about her at all.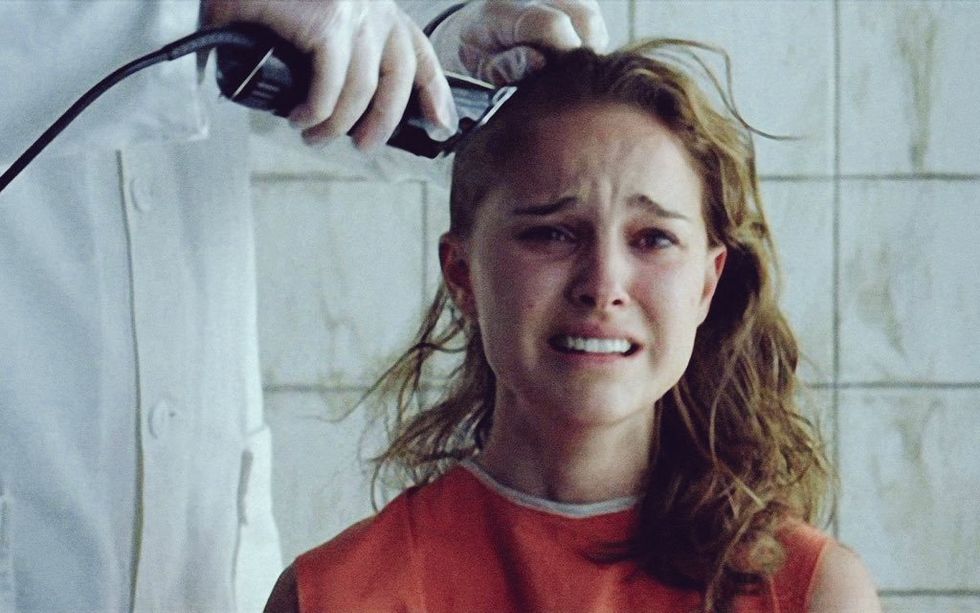 I, obviously, on the other hand, am an confident fan. I think one of the best things about Natalie Portman is that she doesn't have to be an actor. She's remarkably intelligent, has a psychology degree from Harvard, and has been published as an author and co-author in several science journals. She is, in fact, not a "bimbo" (@ you, YouTube commenter) and has said multiple times that she would be totally okay walking away from acting to pursue other things. As much as I don't ever want that to happen, I still find it really inspiring that someone, who is known by most people for her face and her movies, is self-aware enough to know that that is not all she is. And, in an environment like Hollywood, walking away when you're so successful is almost unheard of and definitely frowned upon and misunderstood by those who have chosen to do Hollywood and only Hollywood.
Wow. When I started this I only intended for it to be a reflection on my marathon and it really divulged into a whole other arena. To get back to the point: Black Swan is not only one of the best films ever made, but also one of the best in Portman's body of work; Garden State (which also sits in a strange neutral zone with a lot of viewers) left me in a pool of hopeful tears; Beautiful Girls was not at all what I expected, but I was thoroughly surprised at how much I enjoyed it; V for Vendetta was such an amazing, mind-bending journey that I watched it twice; Jackie was also not what I expected, but I absolutely love it; and Brothers has always been and will always be one of the most heartbreaking, yet lovely films I've ever had the privilege to watch.
Natalie Portman is a Hollywood treasure and Natalie Portman marathons are a great thing. There. That was all I really wanted to say.