I don't think anyone ever anticipates how much they'll love someone. How happy they get when they're around that person. How all of a sudden, that one person is the light of their life. For me, that person was born in the early fall of 2014. There's really nothing quite like having a new baby in the family and this kid was no exception.
I remember the day we found out about him. It was a Saturday morning and I was sitting on the couch, icing a sprained ankle when I heard my grandmother cry out in happiness. I grabbed my crutches and hobbled over to see what the commotion about when I saw my aunt and uncle holding a sonogram. The picture itself didn't really look like anything more than a few fuzzy shapes, and yet we knew there was a life growing.
Months went by and the excitement over the impending birth of my new cousin seemed to be increasing every day. Almost everyday, we'd pester my aunt and uncle about whether or not they knew the sex yet or if there were any new name ideas. We went on countless trips to Babies R Us and threw several different showers until finally; it was time.
I was only about a month into my freshman year when I got about twenty different phone calls from friends and families all around telling me that my new cousin had arrived. It was around the fifth call that I decided that enough was enough and that I'd be making the trip home to meet him, no matter what the cost. And even though I don't think I slept at all that weekend, it was beyond worth it.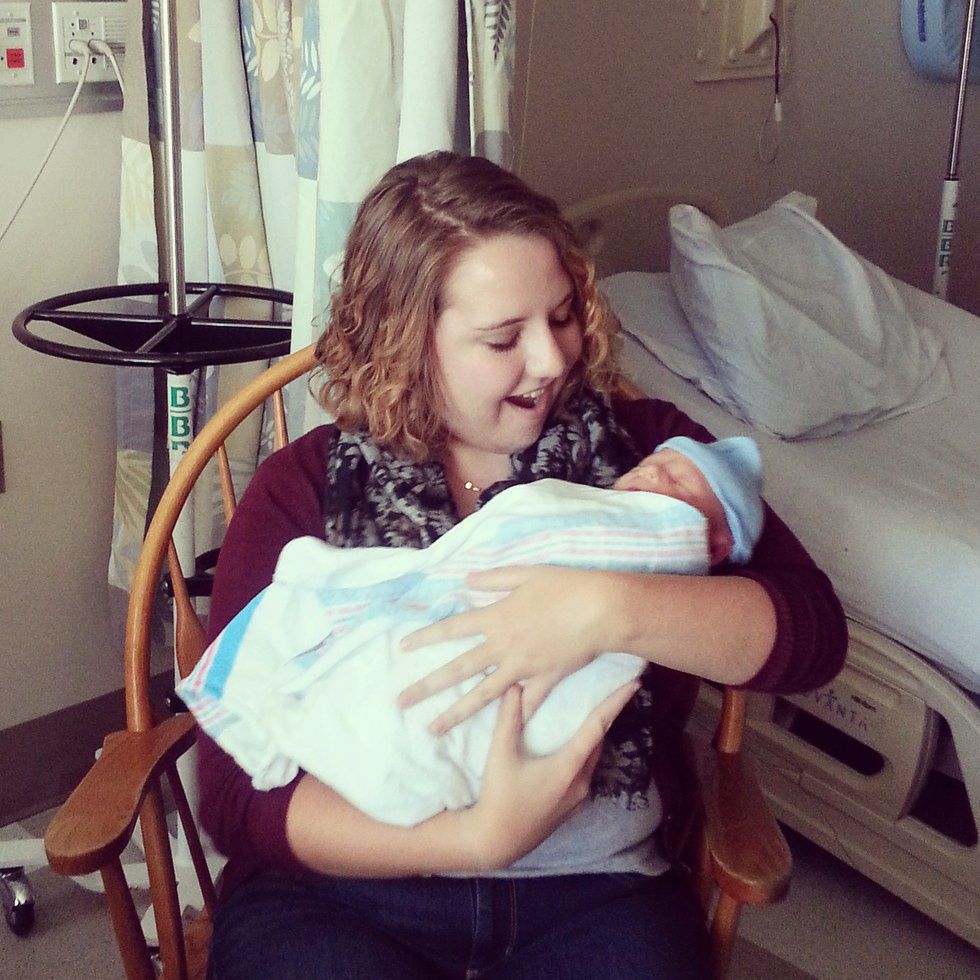 I took one look at him, and I was hooked. Like I said, you really have no idea how much you'll love someone until you get to hold them for the first time. He was so tiny and fragile and I knew that if it came down to it, I'd protect him with my life.
The following months were filled with extra trips home to see him and my computer and phone backgrounds were constantly changing to reflect how much he was growing. And then all of a sudden, he wasn't so little any more. I remember his first smiles that happened around Thanksgiving. When he started sitting and crawling on his own. When those crawls became steps. When his babbles became words...
I'm not gonna lie, sometimes I feel like I'm missing a lot of his life because I'm away at school. But at the same time, he always makes it worth the wait. Whether it's his infectious smiles and laughs, his waddling runs, or his trouble-making attitudes; he never ceases to put a smile on my face. And that's what makes the distance okay in the end.
After all, he's my little buddy.